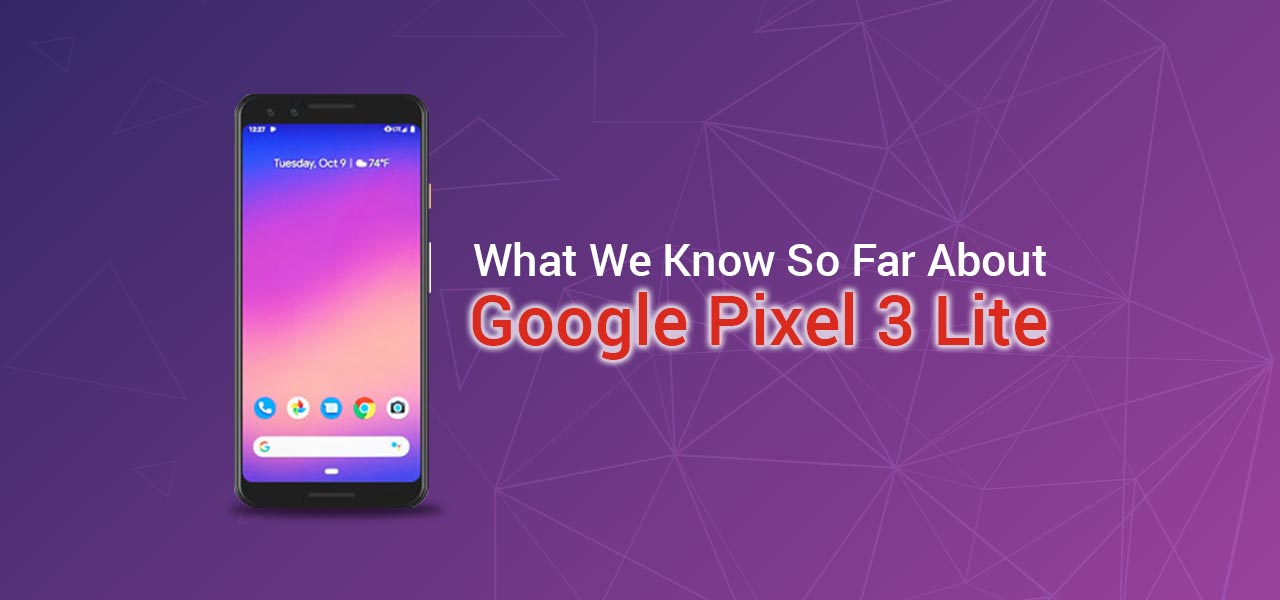 If you want to own a smartphone similar to iPhone XS without breaking your bank account, you can check out Google Pixel 3. But if you want a cheaper version like the iPhone XR, you can bet that Google has it too. There has been a video leak that implies a budget smartphone version of the Pixel 3 which will be called Pixel 3 Lite.
In a video by a YouTube channel called Andro News, they managed to get hold of a pre-production sample of the new phone. It showed most of the smartphone's features that are similar to its more expensive predecessor. But what makes it different from Pixel 3 (and what consumers could possibly love about it more) is the headphone jack, which Pixel 3 doesn't have.
Pixel 3 Lite Specifications
As expected, it's supposed to be a cheaper version of Pixel 3 so we can't expect the full bells and whistles, but it should have its features. Pixel 3 Lite has a display of 5.56 inches x 2160 pixels with an 18:9 ratio. It's similar to Pixel 3 although we don't know yet if it uses the Corning Gorilla Glass. It runs on Android 9.0 Pie and the chipset is a Snapdragon 670 (10nm). It also has a 4GB RAM and an internal memory of 32GB.
This phone is obviously focused on a lesser price, so instead of having Pixel 3's glass exteriors, it has a plastic back and chassis. It may not look luxe, but it still looks great. In fact, plastic backs make the phone more lightweight and less likely to shatter. The Snapdragon 670 is a far cry from Pixel 3's Snapdragon 845, but unless you're doing memory-heavy activities on your phone frequently, it shouldn't be a problem.
The headphone jack is a nice addition to this version. People will likely buy this model since the other versions don't have it considering the price. The rear camera has a 12.2 MP sensor and an 8MP front camera. It only has one front camera so there won't be a wide-angle selfie mode.
Pixel 3 Lite Price
Since this is considered a budget smartphone, the price is its most enticing features apart from the specs. There isn't an official price for it yet, but we're guessing Google could sell it at $600 or less. If it's priced at $500 or lower, it will surely sell out before the shelves are fully stocked. But since it has great features, it might sell at $500 – $600.
Pixel 3 Lite Release Date
There's no official release date yet bu there are many guesses as to when it will be. According to Andro News, they believe it will be released after the Google I/O event this year. Since Pixel 3 was launched on October 18 last year, it could be released on a similar time. Most likely, Pixel 3 Lite will be out by spring this year.
If you want to be updated on the latest news about Pixel 3 Lite, subscribe to the VPN Veteran website and follow us on our Facebook page. We post updates on new articles so keep posted. Comment below about your thoughts on Google's Pixel 3 Lite.