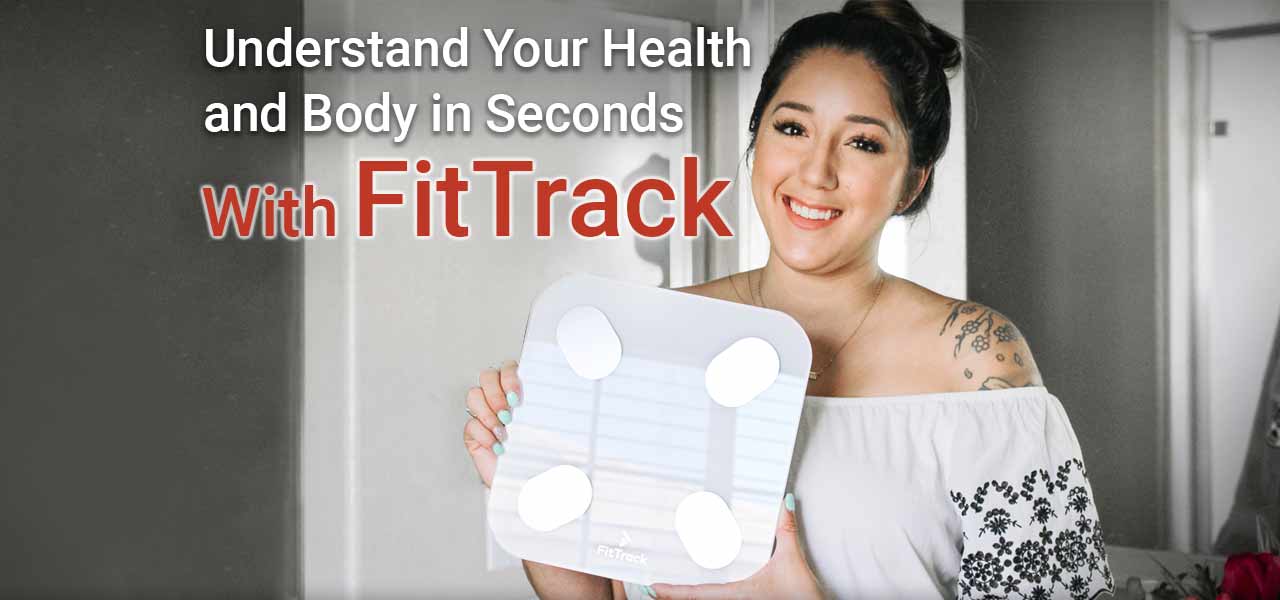 How healthy do you think you are? In a gym or fitness club, you can get your hands on technologies that tell you how far you've come in terms of achieving your health goals. As a trend, people tend to do exercise at home, in addition, they also want to keep tracking their weight to see a change. If you're one of them who wish to track your fitness progress at your home, there is a way to do that. FitTrack Scale will support you. It's advertised as a smart scale with an accurate reading. However, we've seen so many alike scales in the same as it.
Though, what does it make it so different? and is it worth investing in? We were skeptical and that is why we decided to write a review about it. So, if you're curious and would like to know more, continue to read our FitTrack Scale Reviews.
Are you ready? Let's go.
Get It Now
Get Your Accurate Fitness Data in Real Time with Fit Track Scale
Take the guesswork out of your fitness progress. Measure your stats accurately with Fit Track Scale anytime, anywhere.
Updated on 25 September 2023
Staying Fit Anytime, Anywhere
If you're a fitness-addicted person or you love keeping yourself in shape, it is quite obvious that you need some tools to help you to record and tracking your progress in order to achieve your goals, fortunately, we live in a digital world that makes things easier and more convenient.
According to Statista, in 2020, health and fitness apps generated 656 million downloads and this number is expected to increase due to the disruptions in our everyday routines that the coronavirus pandemic brought.
In fact, you've probably noticed that an increasing number of people decided to turn to home fitness. Despite this, one problem that emerged from this situation is that it's hard to monitor progress without access to fitness tracking devices. But there's a device that can help and it's FitTrack Scale. In this review, we will try to provide a definitive answer to the following question:
Does this FitTrack Smart Scale deliver on its promises?
Let's find out.
What is the FitTrack Scale?
This FitTrack Dara may look like a regular weighing scale, but it's more than that.
It is the first smart scale in the field to accurately and affordably keep track, measure, and trend your health over time. Just step on the body scale with four metal electrodes and get the results quickly.
It automatically provides you with 17 real-time measurements of your health and your body. It reflects such metrics on an app that's free when you purchase the Fit Track scale.
FitTrack Scale Review: How It Is
Fit Track Scale measures 5 main things:
Fat Mass or body fat percentage measures how much of your weight is fat. Different ranges indicate how healthy you are, which may differ for men and women.
Muscle Mass measures how much of your weight is a muscle in your body. It indicates if you are losing fat or gaining strength, or maybe, both.
Bone Mass measures your body's fundamental composition, which is made up of bones.
Weight indicates your overall weight.
Hydration Level measures optimal levels of hydration every single time you weigh on the scale.
FitTrack Scale Reviews: How to use it
Using the FitTrack Scale is straightforward. Here's what you do.
Download the FitTrack Pro app.
Place the scale on a hard, flat, and dry surface.
Step on the scale without any socks or shoes on, and with dry feet.
You'll be able to access the 17 real-time body measurements on the app.
FitTrack Scale Review: Benefits and Advantages
If your goal is to go through weight loss, stay fit in general, or just to keep motivated physically, this review will tell you what to expect out of this Fit Track Pro.
⭐ 100% Safe
The Fit Track scale is patented and uses bioimpedance technology, which gives off low and safe electrical signals from the four metal electrodes on the scale through your feet then up your body. Fit Track then uses proprietary equations to calculate body composition measurements. It measures 17 body essential health factors including weight, body fat, muscle rate, hydration, bone mass, visceral fat, BMR, BMI, protein, and body age.
⭐ Hassle-Free Tracking
Track how you're doing for weeks, months, and even years with this scale. The detailed graphs give you a snapshot of your overall health and development. It's user-friendly – no technical knowledge required.
⭐ Family-friendly
The scale was purposely designed for family use. With it, you can watch family members grow and monitor their health. The app also recognizes up to 8 users at a time.
⭐ Made for All Body Types
The scale does not discriminate. Not an athlete? Not a problem. It doesn't matter whether you're just starting your fitness journey, have a history of being active back in the day, or physically active.
Fit Track's smart algorithm adjusts based on YOUR habits. It reports body-specific graphs that you can easily monitor. But, yes, if you're wondering, there is an 'athlete mode' too.
⭐ Motivational
Many who start their fitness journeys fail because it's hard to stick to the regimen. And who wants to stick to a routine that doesn't give you progress insights, right? Fit Track does the opposite of that – it empowers you through information about your body, so you can listen and be in tune with it.
⭐ Portable
It's lightweight and easy to store inside your gym bag, luggage, and more. You can track your health anytime, anywhere. Keep away from babies, though, as they might be able to lift it on their own.
⭐ Multi-Platform Compatibility
The FitTrack scale and free app that comes with it can connect via Bluetooth and sync with Apple Health, Google Health, and many more. And yes, it works with Apple and Android phones.
FitTrack Scale Reviews: User Reviews
This fitness tool has generated positive reviews. You can cross-check with any review articles.
I'm a Physical Therapist, and I know upon using this that it will be weakly accurate since you cannot precisely measure everything. But it does the work. Fit Track can help you track progress, but don't expect it to be a reflection of what's going on in your body correctly.
I've been struggling with losing weight a long time now, and FitTrack BMI Scale has helped me view my body realistically. With that, it has helped me embrace my weight loss journey completely.
I'm a mother of two kids, and I love that I can include my family in tracking our health during this time of quarantine using the Fit Track Dara Scale. It gives us something to look forward to!
FitTrack Scale Reviews: Where to buy
You can order the scale online with a 30-Day, 100% Money-Back Guarantee. If you're not satisfied with Fit Track Scale for any reason at all, you can return it, no questions asked. You can also use a Fit Track Scale discount code to get reduced prices.
Frequently Asked Question
Q: What languages do this Fit Track Scale support?
A: You'll be surprised that how many languages this scale supports. There are available 13 languages; Chinese, Chinese Traditional, English, Japanese, Korean, French, German, Italian, Spanish, Portuguese, Russian, Vietnamese, and Polish.
Q: How often should I replace the batteries in my scale?
A: Fit Track Scale uses 4 triple-AAA batteries that last 3 or 6 months. Plus, rechargeable batteries can be used.
Q: How does Fit Track Scale measure body fat?
A: This scale uses dual Bioelectric Impedance Analysis (BIA), which is a common method used for estimating body composition, especially body fat. The BIA method is a cost-effective and accurate means to estimate body fat percentage.
Q: What is the maximum weight limit this scale support?
A: It can support a maximum weight of 400 pounds or about 181 kilograms.
Q: Can I use this scale without an app?
A: You probably think that this scale can be used only while being connected to its app. But yes, you can use it without its app. However, if you don't connect this device to the app, you can't record your weight data.
Wrapping Up
Now we're in the finale of this review, are you still hesitant? Alright, let's get this chance to wrap up everything we talked about.
First of all, we have no doubt that it's safe and easy to use. Just connect the scale to its app and you can track your progress and receive decent advice by its smart analysis for helping you achieve your goals. And, if you don't want to track yourself, you still can use it without connecting to the app.
Second, It provides many benefits and advantages for your health and fitness activity. As you can see, this scale has 17 body metrics including weight, body fat, muscle rate, hydration, bone mass, visceral fat, BMR, BMI, protein, and body age, so you can do a snapshot of your overall health and find out what you should focus on in order to improve.
Third, what we really like about it is the FitTrack Scale accuracy and reliability which outcompete those of the traditional ones.
However, we have noticed that the company produces only one type of scale, so for some people, it might be too small for their feet and that apparently takes a bit of inconvenience.
Finally, if you ask us our opinion, will I buy this scale?
Yes, I will.
FitTrack Scale review 2023: Get this scale for your home fitness
PROS
100% Safe
17 Body Metrics Tracking
Syncs with Various Apps
Support Multiple Users
CONS
Might be Too Small for Others
No Wi-Fi Support
An App could be More Descriptive