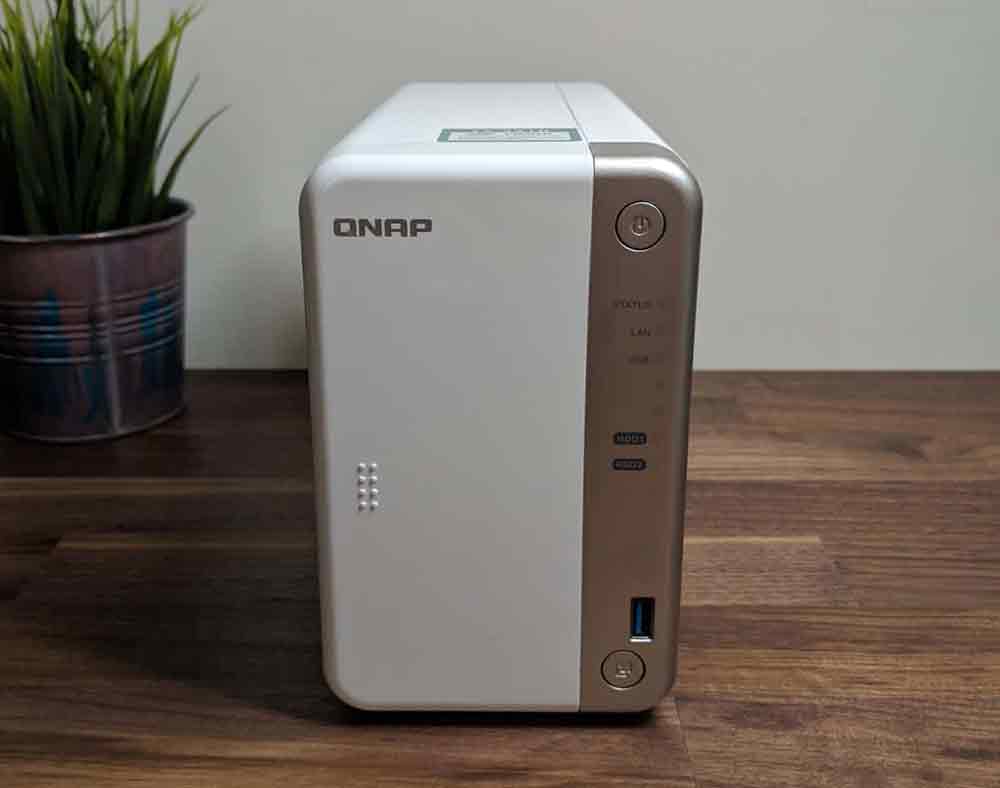 QNAP is a Taiwan-based company that provides a complete range of cutting-edge video surveillance solutions and high-end NAS devices that are produced based on the principles of high security, usability, and flexible scalability. In recent years, the brand has astounded us with its quality and award-winning products. And it has gained a lot of attention and interest wherein many NAS experts and enthusiasts decided to conduct QNAP NAS review on their own. So, today. We will do an extra special QNAP NAS review wherein three of QNAP's network attached storage are inspected. If this interests you then continue to read to learn what we found out.
QNAP TS-251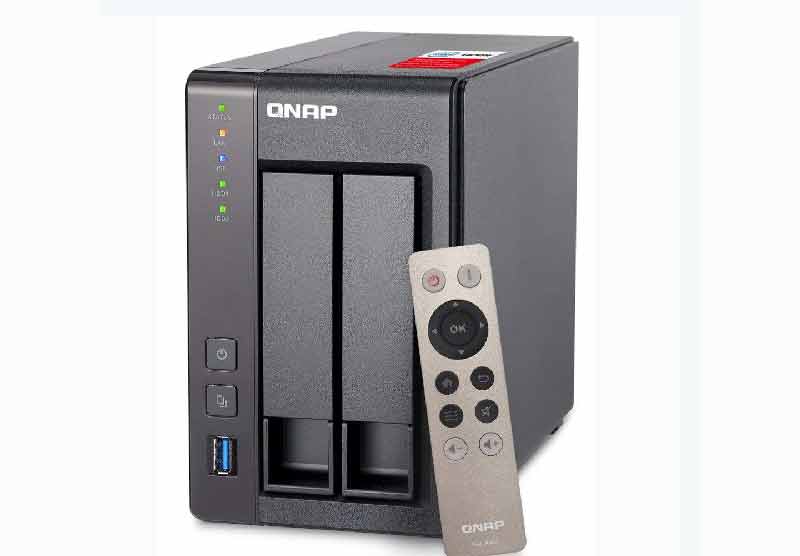 Before digging up what's under the solid chassis of the QNAP TS-251, let me tell you something you will surely like about this QNAP NAS drive first. This QNAP NAS server is an ideal multimedia hub for a home that can allow you to enjoy not only seamless streaming. But also a massive media library that can house your favorite songs and movies. This is one of the reasons why more and more movie junkies love this humble 2-bay personal cloud NAS.
Now, looking under its hard shell you can find a powerful quad-core Intel Celeron processor that can deliver up to 2.0GHz. As well as an energy-efficient 2GB/8GB DDR3L RAM and a 2GB LAN ports that can deliver about 226MB per seconds read and write speeds. Imagine these top-notch specs combined with the highly scalable storage of this NAS. No wonder that it can provide a bunch of useful features with great efficiency and support.
In line with this, the QNAP TS-251 offers an offline and on-the-fly video transcoding that allows you to smoothly run PLEX via the PLEX app that you can easily find in the app center of the brand. And since this QNAP NAS drive has the sleek capability to hardware transcode, you can use it to format your media content offline or on-the-fly to the supported formats using any of your devices.
With this next generation personal cloud NAS, you will be able to enjoy watching videos on your TV through HDMI connection. Otherwise, you can access your media contents by connecting on the internet and logging in on this server.
Lastly, this simple and efficient storage solution comprises an intuitive UI that delivers a comprehensive and well-thought and smooth experience that can allow you to effortlessly configure its features and settings.
QNAP TS-231P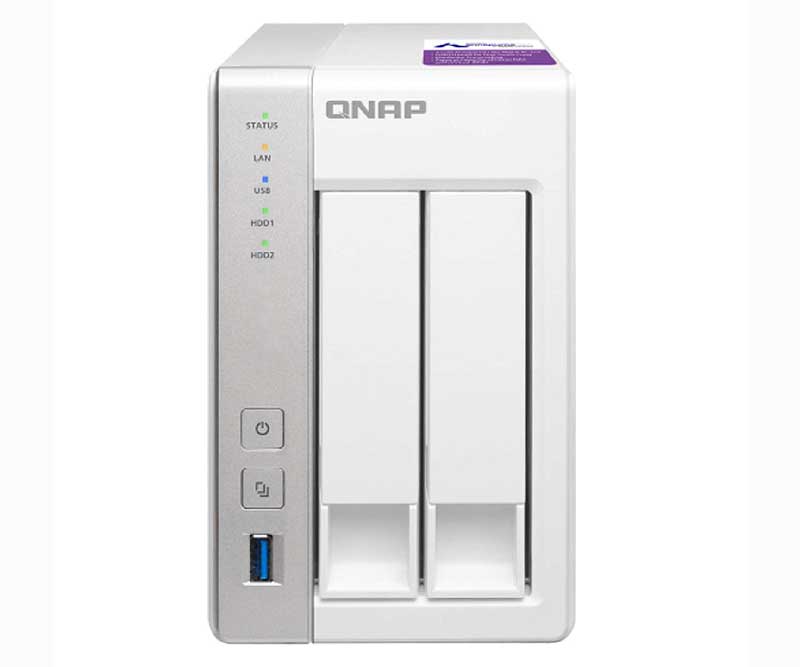 Similar to QNAP TS-251, the QNAP TS-231P also incorporates 2 drive bays. But the difference is, it only has a dual-core processor that can reach up to 1.7GHz frequency as well as a 1GB RAM instead of a 2GB/8GB RAM.
While having a lower set of specs, this NAS is actually ideal for those who want to have a NAS that can provide a reliable backup solution in a more affordable price. This QNAP NAS server is the best way to centralize file storage, achieve faster file sharing, and a sleek backup that can provide outstanding performance.
In terms of backup, this NAS supports Time Machine that offers Netbak Replicator which is a stealth backup software that can help you to easily backup your PCs. For your mobile devices, you can also use various mobile apps such as Qphoto, Qfile, and Acronis True Image.
The advanced storage features of this excellent network attached storage will also satisfy you. It is especially that it boasts an indispensable tool intended for creative professional. Through this personal cloud storage, creatives will be able to view, share, and manage their videos and photos because this NAS includes a wide range of well-designed applications. These apps include Photo Station, File Station, and Video Station that are equally productive and efficient to utilize.
More so, if you are looking for a QNAP NAS setup with robust security features that can ensure the protection of your files, this NAS is the one for you. QNAP equips its solutions with a strong set of security features. And for this particular product, AES-256 bit encryption, IP and protocol access control, two-step verification options, snapshot support, and more awaits you.
QNAP TS-251B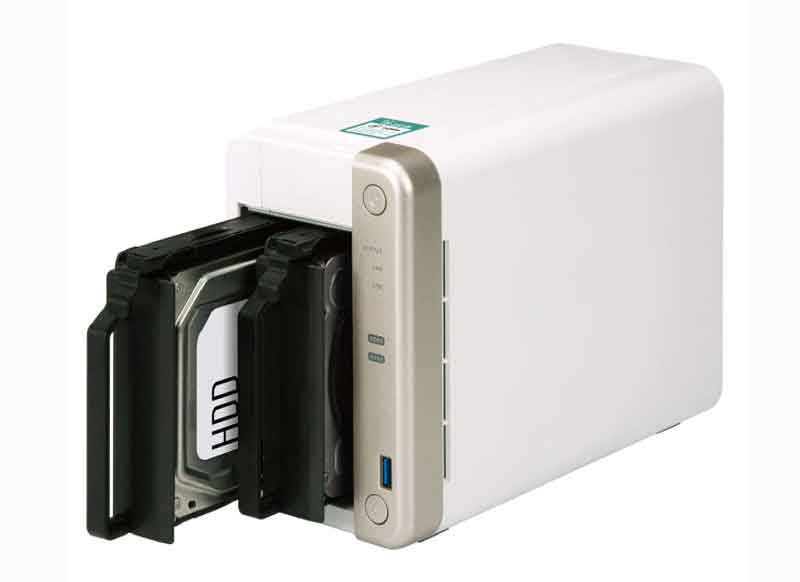 If you are looking for a simple but robust NAS that can cater to the storage needs of your abode, the QNAP TS-251B is the best choice that you can have. This NAS is powered by a high-performing dual-core Intel Celeron J3355 with up to 2.5GHz frequency. As well as a whopping 4GB DDR3L SODIMM RAM that you can expand up to 8GB in total.
It is a great thing that QNAP equips this NAS device with a built-in speaker. While most devices used to access the media contents stored in this solution has their own built-in speaker. This inclusion is still considered useful especially for creative professionals. Just like the two previous QNAP NAS drive included in this list, the TS-251 is also ideal for creative who requires a powerful NAS to view, manage, and share music, photos, and videos using the productive tools available in the device. This includes the Video Station, Photo Station, and File Station.
A while ago, we have mentioned that this NAS is ideal for home use. Well, this might surprise you but while having a not so huge storage capacity. The QNAP TS-251B is actually nearly two times more expensive than the TS-231P. But despite that, you can see the reason why it has that whopping price tag with its highly applauded features and specs.
Final Verdict
Shopping for a NAS will really get you somewhere far away. It is especially if you don't have a clue which brand to start. Therefore, we find it wise if you carefully determine the purpose who have first before searching for the best one in the market. This way, you will be able to reduce not only the time you will exert in searching. But also the effort who will have to shed in inspecting a wide range of NAS. Once again, we have laid another list for you to check out that might be useful in your search. Inspect these 3 QNAP NAS and see if we have included what you are looking for.