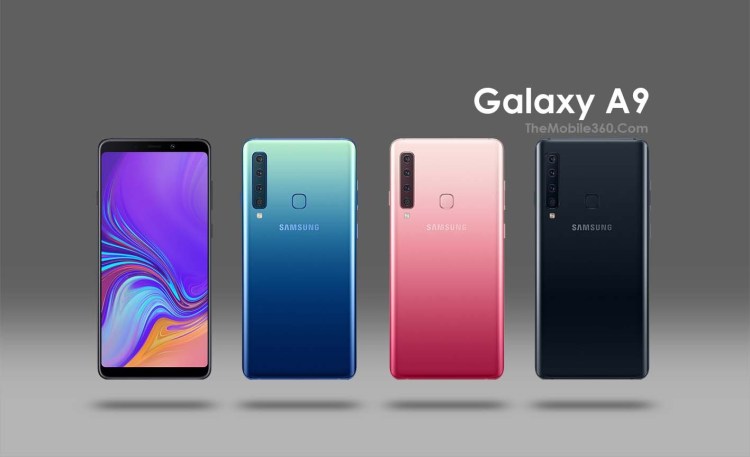 Samsung manufacturer has now officially confirmed its latest smartphone, the Samsung Galaxy A9 (2018) that features the world's first handset with four rear cameras. Thus, the announcement of this phone did come out after the launch of the Galaxy A7 (2018), another smartphone by Samsung with a triple rear camera.
The President and CEO of Samsung Electronics, DJ Koh tells that "As a global leader in smartphone innovation, we understand the demand for meaningful innovation in a fast-paced world driven by visual communication."
And also, President DJ Koh notes that "Building on our legacy in smartphone cameras development, we are introducing next generation technology across our entire Galaxy portfolio to give more consumers the opportunity to experience cutting-edge innovation."
For this reason, the highly-advanced Galaxy A9 (2018) was packed with several special features; that includes, an enormous display, a powerful processor, and a massive battery.
Samsung Galaxy A9 (2018): About the Camera
Samsung Galaxy A9 (2018) has offered four rear cameras that includes; the main camera, telephoto camera, ultra-wide camera, and depth camera. Let's talk about these four rear cameras.

Main Camera
This is the camera you have most in use. Thus, it has a 24MP sensor that promises you to take a detailed shot. And also, with a lens aperture of f/1.7, that is capable you give you a good amount of light and will give you a not deep depth of field, for some that are naturally nice creatures.
Telephoto Camera
For this another camera, it offers you a 10MP sensors with a lens aperture of f/2.4. As its name identifies, it has the capability to give you two times optical zoom. And also, a much more natural look to portrait shootings. Thus, without even distorting the image as a wide-angle camera could do.
Ultra-wide Camera 
Another camera offered to Samsung Galaxy A9 (2018), that comes with a 120-degree wide angle lens.  Thus, do not even expect for lots of details upon this camera, because it has only an 8MP sensor on it. That is capable in getting more of shots without taking any kind to trouble output.
Depth Camera
The final camera to complete the offered four rear cameras in Galaxy A9 (2018) is the Depth Camera. This camera has to offer a 5MP sensors and a lens of f/2.2 aperture. The main function of this camera is to assist, wherein it calculates all depths whilst the other cameras do function to take pictures. Thus, the camera does allow you to choose among a depth of fields and focus in post-processing the image.
However, the main camera will give out a picture with only 6MP such a low resolution. And also, the camera delivers to collect more of light and get you more of exposures. That is when you are in a pitch black of situation.
Samsung Galaxy A9 (2018): The Release date and Price
The Samsung Galaxy A9 (2018) will have its first public appearance on November 2018(unofficial), but, it will only be available on the selected markets. Thus, the price of this handset starts around $700 when released.