Recently, the marketing vice president of Google, Marvin Chow sparked a debate on the social media Twitter after posting a controversial photo. This photo includes a Pixel 3 vs iPhone XS camera low light tests which showcases how Google's Pixel 3 is better on lowlight conditions than iPhone XS. Rather than the usual shots that Google has been Tweeting in the past, this one indicates Google's bolder move in marketing their new unit.
The Controversy
It comes from the difference between the two devices and the idea of which is better between them that makes Twitter noisier than any other place on earth at the time. On the controversial Tweet, Chow states clearly on its description that Google Pixel 3 boasts a night sight that genuinely speaks for its identity. Google's marketing vice president even added an explosion emoji on it indicating the supremacy of their product over the iPhone device.
However, if we look at it. Google Pixel 3 with its Night Sight shows an almost hyper-real look. It reveals the model's facial features, clothes, and the scene's vibrant and very colorful lights that make it futuristic and magical. Whereas iPhone XS camera shot makes the model hid in shadow along with the moody scene behind her revealing sparks of neon lightings. Obviously, this seems more realistic.
The Differences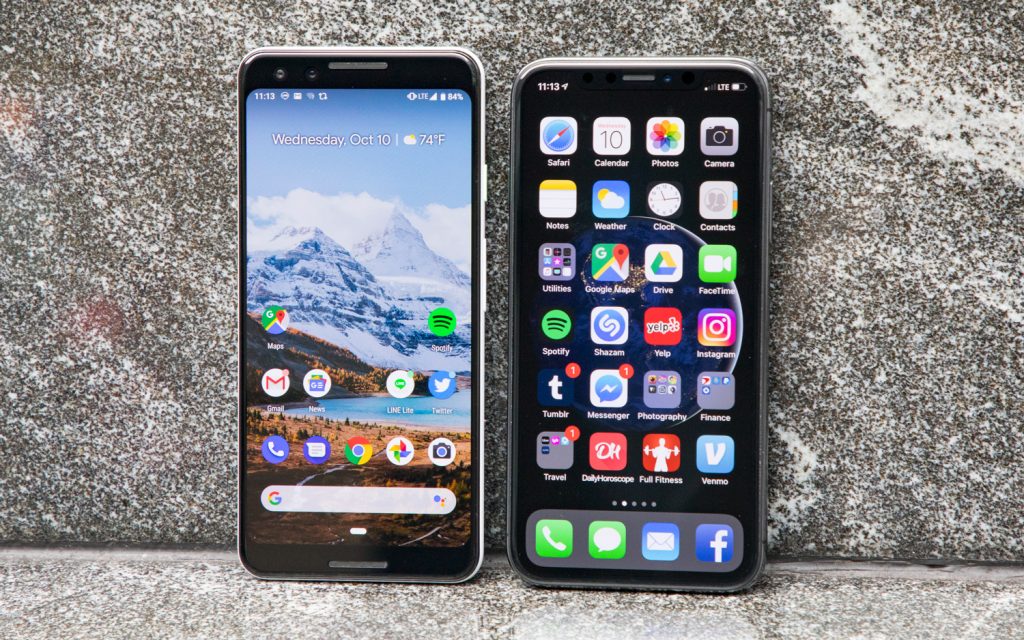 Both photos are different. First of all, Google Pixel 3 utilizes the Night Sight feature to capture its photo which is a special mode of the camera. This mode comprises HDR+ mode with high-end artificial intelligence in order to enhance the brightness and colors of the image in low-light. Yet, the results are not actually dramatic at all times.
The photo shared by Chow can be genuinely amazing without a doubt. And it is impressive that an actual scene can be as magical as that. But then again, people claim that Night Sight has the tendency to overexpose and over saturate an image too. Under Chow's tweet, people complaints about these. And previous sites having iPhone XS vs Pixel 3 camera test indirectly agreed on this.
iPhone XS vs. Pixel 3 camera can either turn on your radical mind or activate your love for fantasy. In a way, that iPhone XS's shot might be disadvantageous in some circumstances yet it portrays a more realistic capture of the moment. While Pixel 3 produces a more vibrant and magical image that can either blow minds or the other way around.
Conclusion
If we look at it better, the difference of the two relies not on iPhone XS vs Pixel 3 specs. What really made the great difference is the Night Sight camera mode of Pixel 3 producing social media ready photo in an instant. While iPhone XS still needs a little bit of editing to transform it into a more shareable photo. The unique advantage of one of these phones can be a benefit to a person and a disadvantage to the other. Nonetheless, the final verdict relies on which do you prefer better. Make your choice. Choose what makes you better.