For the upcoming Twitch Rivals Apex Legends Challenge, Twitch announced its partnership with Respawn Entertainment. This exciting Twitch Rivals Apex Legends Tournament will showcase 48 of the best and most popular game streamers to compete for the $200,000 worth of prizes.
Twitch Rivals Apex Legends Challenge Won't Follow E-Sports Structure
Twitch rivals apex legends teams will be separated into two groups namely Europe and North America. More so, all the streamers on each region have the chance to win $100,000 prize money which makes the game more intense and obviously anticipated. The said event is expected to follow a different structure than the traditional e-sports. Instead, the game will go like this. Players on each region will go solo which makes the concept of teams invalid. They will play and queue separately and battle against each player in a random way while earning kills and wins.
The twitch rivals apex legends tournament will finally commence tomorrow dated February 12, 2019, and it will last until February 19. In Europe, the first set of the challenge will start at February 12 9 AM PT/12 PM EST and later on it will be followed by the NA part at 1 PM PT/4 PM EST.
Each region, there will be eight teams composed with three players each will be playing. Like so, each player in a team have to queue online separately in order to earn points as much as they can within a 4-hour time frame. One win is equivalent to five points while one kill will make a team earn 1 point. This point system will be the basis of how the teams will earn their points.
Notable Players to Attend the Twitch Rivals Apex Legends Challenge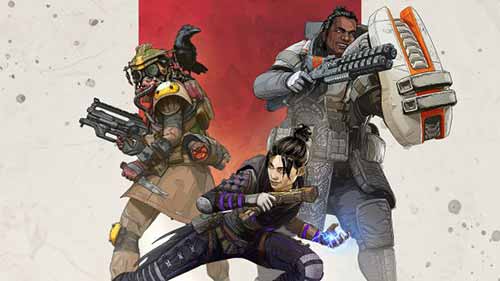 While there is no announcement yet about the official players who will be joining the tournament. Here is a list of popular streamers said to be joining the competition:
Shroud
Sacriel
RealKraftyy
DisguisedToast
TSM_Myth
DrDisrespect
To watch the event, you can either head directly to your favorite streamers channel who will be competing in the most awaited tournament or watch it on the website twitch.tv under twitchrivals.
Apex Legends
Surprisingly, the battle royale game Apex Legends is released not even over a month now.  However, it is now offering a massive tournament for streamers to join. Most of all, the tournament offers a very enticing price which makes us expect an intense battle for two days. And since there will be four games all in all in the tournament, each will have $50,000 prize money.
After the game, the final ranking of the teams will be displayed in a leaderboard which will be based accurately on the points each team earns. Each rank has an equivalent amount of prize that will be awarded to all the players of the winning teams.
Final Thought
Are you interested in this battle royale game event? If you do, then tell your friends about this upcoming tournament and enjoy the best games of your favorite streamers. Isn't it very exciting to see three of your favorite players team up and wash out the team of the streamers you hate?