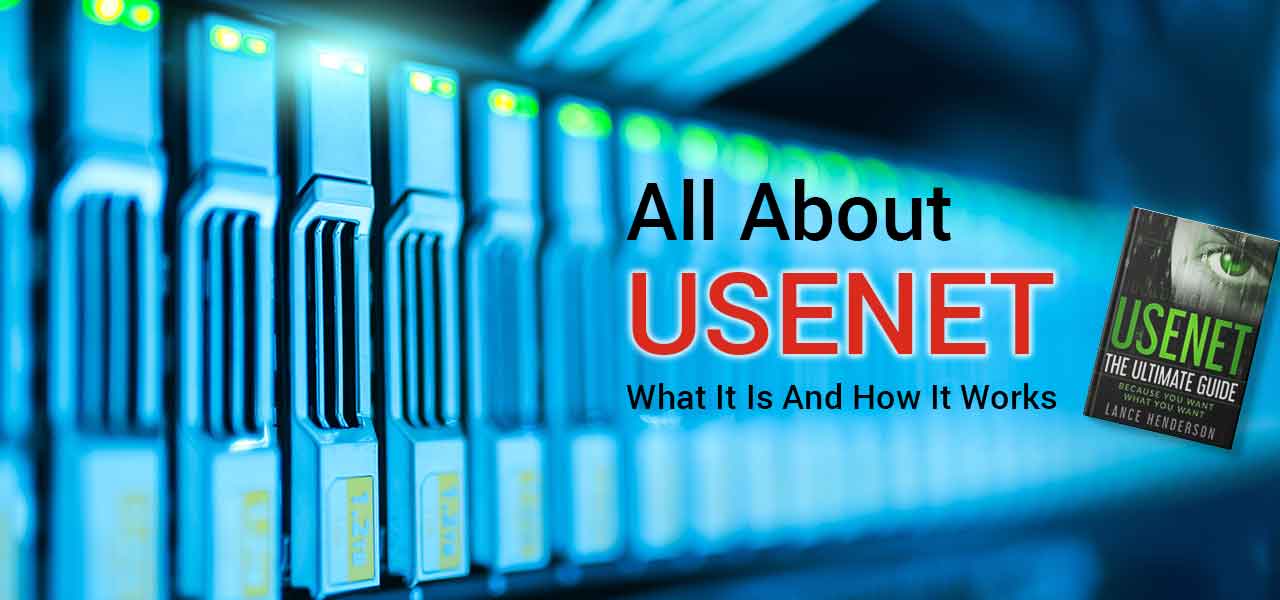 One of the oldest communication platform that there is, Usenet was already there even before Reddit, BitTorrent, and the internet itself. Heck, probably even before the dinosaurs. It was originally used to exchange text files between users in the '80s. By the '90s, it upgraded as a means of sharing heavy files like videos, photos, and music files.
Updated on 9 December 2023
So why isn't Usenet a household technology if it's the predecessor of every bulletin-board system forum? Simply because the first rule of the Usenet Club is: you do not talk about Usenet. The second rule of the Usenet Club is, you do not talk about Usenet. Usenet-heads just don't want it to be taken down like the other file-sharing networks (lawsuits and site-blocking aren't pretty situations). However, Usenet is somehow making a comeback and letting everyone know that the old chap is definitely here to stay.
Usenet in a nutshell
Short for 'users network', which pretty much describes its purpose already, Usenet is a cross between a discussion forum and a file-sharing platform. It has two types of files: binary files (movies, games, software, music) and text files. The binary files are indexed in .NZB format, similar to the torrent files in BitTorrent. So if you're downloading a movie, for example, you're downloading bits of the file from many different servers.
Usenet vs. Torrent – Which is better?
Torrent sounds much more appealing. Why should you use Usenet?
Actually, Usenet has its advantages from Torrent. First is that downloading with Usenet is comparably faster because the files come from a centralized server instead of from other people's computers. As a result, you won't have to connect to peers to be able to download. You can connect to plenty of different servers at a time and have blazing-fast download speeds depending on your ISP.
The second upside of Usenet is that it's more secure and private. The servers that you connect to use SSL-encryption, which is an excellent security technology. Torrents require you to show a piece of identifying information so you can connect to peers. However, we still recommend using a VPN with Usenet in spite of the encryption.
Third, because you won't be connecting to peers so you can download, you also don't have to seed it. This means that you're not giving away any copyrighted content to other people to download, making you less of a target in case of legal conflicts.
And lastly, all files that are found in Usenet can be accessed by its users for a certain number of days and even years before it's taken down, whereas files from Torrent are only accessible as long as people are seeding it.
Legal Issues
Although we have mentioned before that it's pretty much secure, it's safe to say that it's safe to use because so far, no one has been arrested for it. However, we don't want to speak too soon and be complacent. We still recommend using a VPN if you want to download files with Usenet with an encryption minimum of SSL (if you can use a VPN with better encryption, it would be much better). Just take the necessary security measures if you want to use it because we never know, you might be the first to get locked up behind bars because of it. Not scaring you, just saying.
How to get started with Usenet
So you found Usenet appealing and are convinced to become a full-fledged Usenet – what do you do now? Where will you start?
You will need the following: a Usenet service provider, a newsreader client, and an indexer or a search engine.
Step 1: Choose a Usenet service provider
We suggest Giganews, (Get a lifetime 50% discount here). But other players are on the market. Before choosing a Usenet provider, consider these factors:
Full binary retention – The number of days that a file is retained and available for download depends on the service provider. Usually, service providers offer a maximum of 200 days for each file and that's okay if you're accessing new files. But if for example, you want to download older files, some service providers offer higher retention rates as high as two years. So it all depends on the kind of files that you want to download.
Transfer limits – As the name suggests, it's the amount of data you're allowed to download measured in gigabytes (GB). Usenet service providers offer different plans based on the transfer limit that you want to get. Data allotment usually range from 5 to 50 GB.
Server connection – Service providers also limit the number of server connections that you can make at a time. The files you download are split into parts and it would be ideal to download those at the same so it will be faster compared to downloading one file at a time. No matter how much connections your plan includes, though, it's usually more than enough for you to download fast.
Security – If you want to take your security very seriously and upgrade the encryption that the service provider is offering, some of them charge extra for that. Make sure that you look into what kind of encryption they use and always, always use a VPN.
Customer support – This isn't really a big deal because it's very unlikely that you will be needing customer support for Usenet. But if you really need to, check ahead what contact method they use and how long it will take for them to respond to you.
Price – There are Usenet providers that offer cheaper plans than the usual pricing that other providers have such as Giganews. Also, take note of free trials and cancellation. You might want to try out a service provider first before fully committing to it.
Step 2: Setting up the Usenet client
If you want to use Usenet for reading newsgroups, you will need a proper Usenet client such as unPoster, Unison, and Grabit. On the other hand, if you just want to download binary files, you can use binary downloaders such as Ninan, URD, and SABnzbd+. Setting up the client is fairly easy because there will be a setup wizard to guide you every step of the way. Just follow the instructions in setting up and configuring the client.
Once you have finished setting it up, you're now ready to find something to download. Hooray!
Step 3: Downloading files
If you can remember, the binary files in Usenet are in .NZB format and are split into several parts. The Usenet client allows you to download all of the parts and assemble them into the file that you want. Some of the best .NZB search engines include NZBIndex, Binsearch, and NZBMatrix. Once you've set it up, you can now use Usenet to your heart's content. Just remember the rules of the Usenet Club and you're good to go.
Read our reviews!
Want to get the latest tech news on the Usenet providers, clients, and search engines? Sign up to our newsletter and check our website for regular updates on Usenet reviews. We are constantly looking for the best Usenet providers to help you get the best out of it.