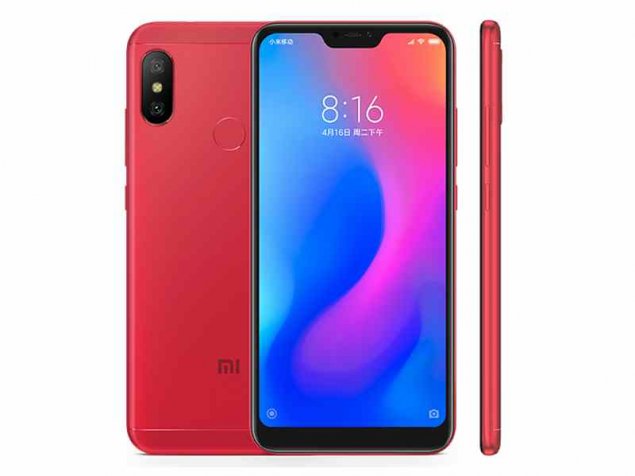 Xiaomi Redmi 6 Pro is one of the latest smartphones today. As a matter of fact, a few days ago, this phone was launched in the Indian market. Either way, if you're interested in this Xiaomi's latest flagship then keep on reading this content, because we will give you a detailed Xiaomi Redmi 6 Pro review.
Updated on 17 September 2023
Design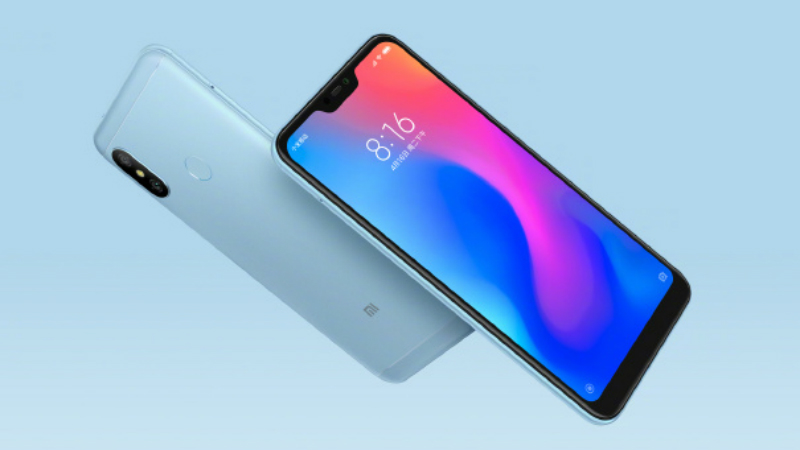 This device looks like most other Redmi phones. Actually, Xiaomi established on this kind of design for a moment, and even though it has begun to get dull, apparently, the majority of users do not mind it.
When it comes to design, there's no differentiation, its aluminum body that has round edges looks very fine.
In front of this smartphone, you will see an aberration. Furthermore, it is the very first smartphone from Xiaomi that has a notch on topmost of its display. But you can hide this notch if you want.
This 5.84" inch has a 19:9 aspect ratio as well as a pixel density of 432px for every inch. Overall, it is a nice display for a smartphone in this section.
Specifications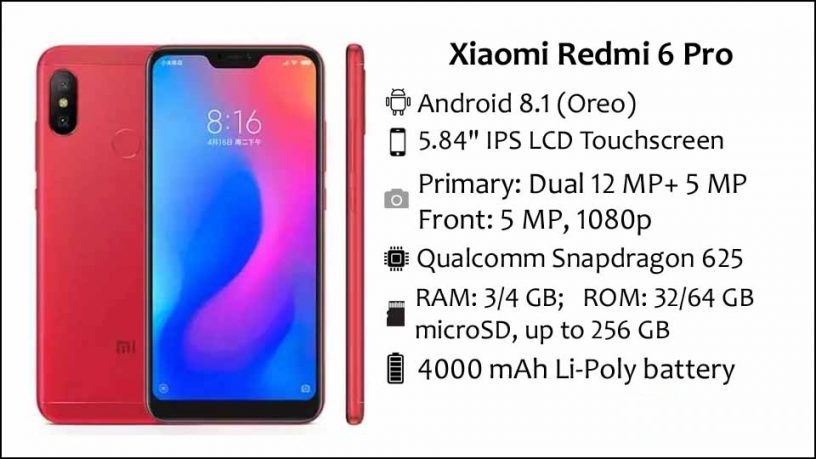 This smartphone from Xiaomi is powered by a Snapdragon 625 processor. The Redmi 6 Pro, on the other hand, is available in two memory options as well as packs in 64 gigabytes of internal storage and 4GB RAM or 32 gigabytes of internal storage and 3GB of RAM.
It also comes with 2 plus 1 slot allowing the users to utilize two Nano sims and dedicated SD card. The Redmi 6 Pro is equipped with a big 4000mAh battery, which is considered as one of is best features.
Instead of a USB Type-C, this smartphone comes with a micro USB. Out of its box, the Xiaomi Redmi 6 Pro is running MIUI 9.6 but will be upgraded to MIUI 10 soon.
Nonetheless, it has a Face Unlock feature as well as fingerprint sensor which is located on its back.
In terms of camera, this newest Xiaomi smartphone sports dual camera at the back that is mounted vertically. The main camera is a twelve megapixels f/2.2 sensor that is combined with five megapixels secondary sensor. Moreover, it comes with an EIS or Electronic Image Stabilization, PDAF, and AI portrait mode.  
Nonetheless, it has a five-megapixel camera that sports AI beauty and AI portrait modes.
Availability and Pricing
The Xiaomi Redmi 6 Pro is available in four different colors, red, gold, blue, and black. In addition to that, every unit comes with a defensive case.
The 32GB plus 3GB variant is priced at $153 or 10,999 rupees while the other variant which is the 64GB plus 4GB is priced at $180 or 12,999 rupees.
The Redmi 6 Pro is exclusively available on Amazon and mi.com on September 12, 2018, at 12 in the afternoon and then at Mi Homes, Xiaomi's retail stores.
Conclusion
To sum it all, the Xiaomi Redmi 6 Pro is a perfect option for those who are looking for a smartphone that sports the latest design trend and advanced features.