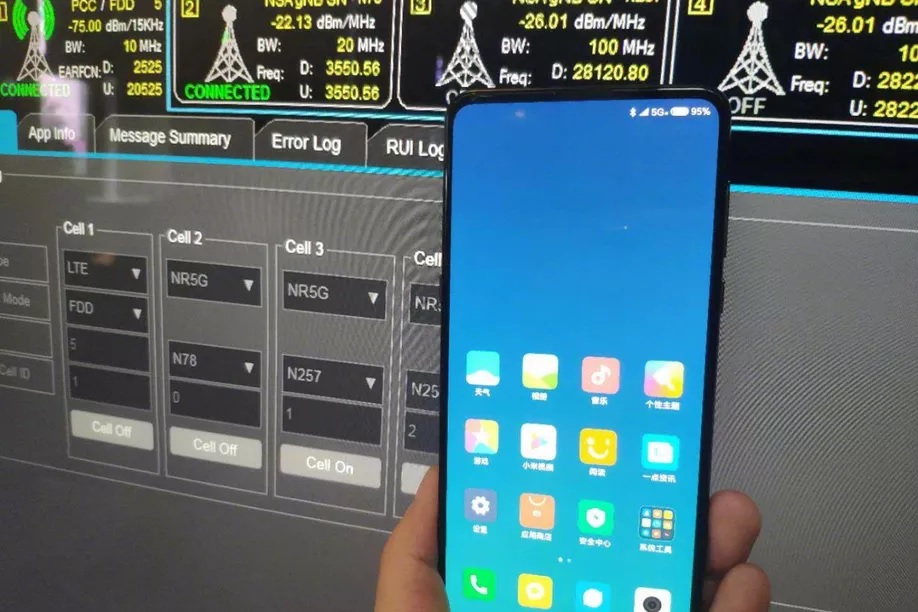 Updated on 6 December 2023
Chinese tech giant Xiaomi continues to prove their dominance and innovation in the mobile phone industry. Known as one of the best mobile companies to create phones packed with impressive features, Xiaomi shows no sign of slowing down anytime soon.
In fact, the company a new mobile phone called the Xiaomi Mi Mix 3. This latest flagship will be the first ever mobile device to have a 5G support, which is the fastest network signal today.
Even though not all phones around the world are generally using 5G support, it is clear that the Mi Mix 3 will push every other phone to its limits.
In a new photo that circulated online recently, Xiaomi showed off its latest smartphone using a 5G network. With this kind of network power, users will be able to call anyone from far away without any signal interruptions. The 5G network support will also give everyone the ability to upload and download files on a much faster rate.
Xiaomi Mi Mix 3 Specs And Features
According to reports, the Mi Mix 3 will have a 5G support, which is another revolutionary step from the company. The 5G network is still on the process of being the generally used network support. Most phones today don't even have a 5G yet, with most using only 4G.
The company also said that they are excited for the official rollout of 5G next year, which has been highly anticipated by many. Xiaomi's Mi Mix 3 is one step ahead of any other mobile phones today, especially with the 5G support feature.
The Xiaomi Mi Mix 3 has a 6.4-inch screen display and is running with an Android Oreo system. According to the company, the Mi Mix 3 will have an octa-core processor with an 8GB of RAM. These specifications are enough to run every application on a smooth to perfect condition.
Mi Mix 3's battery is at 4000 mAh, which is enough to keep it running for a long time. It also has a 12MP camera with an Exmor-RS CMOS Sensor that supports 4000 x 3000 resolution. It even has different kinds of sensors such as a Light sensor, Proximity sensor, Accelerometer, Barometer, Compass, and Gyroscope.
The Mi Mix 3 has an Adreno 630 GPU, giving it the ability to run any high-end games and latest apps today.
Xiaomi Mi Mix 3 Release Date
According to Xiaomi, the Mi Mix 3 will be launched on September 30, which is only a few days away. However, the global availability of Mi Mix 3 may take a few more days or weeks after its launch day.
At this point, there are no prices for the Mi Mix 3 yet. It is expected that the price and other features of the Mi Mix 3 will be revealed on its launch day.
There are rumors that the price of Mi Mix 3 will be around $600 to $700, as the previous Mi Mix 2 was sold for $699. However, that is yet to be officially confirmed.