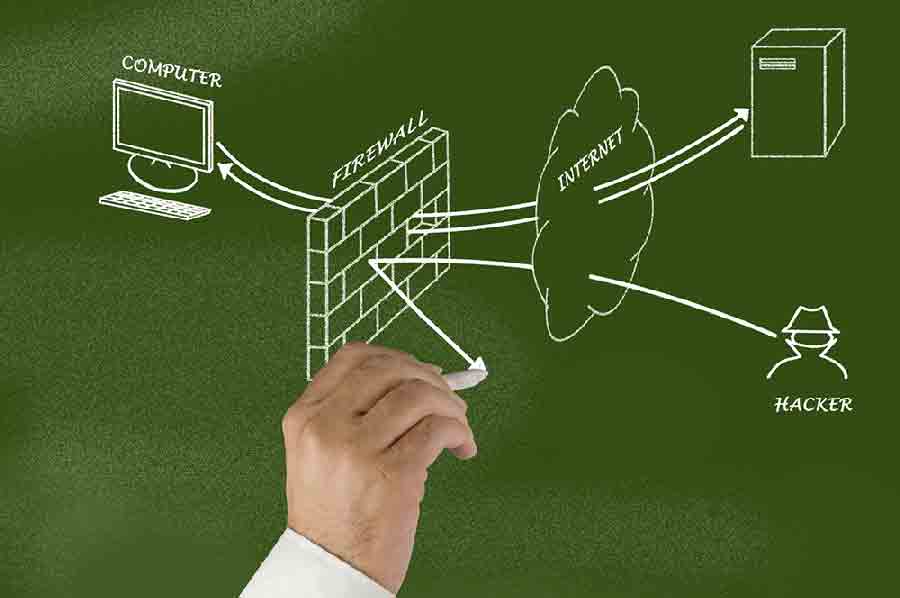 If you are not cautious enough while plunging into the world of the internet. Hackers can infiltrate your computer as often as every 29 quick seconds. In fact, there are a lot of users who get affected in this growing issue which makes PC hacking regarded with loathing worldwide. For this reason, we need to wear complete gear to battle this widespread crime. In short, we need a reliable paid and free firewall programs to keep these malicious entities out.

Updated on 4 December 2023
What is a Firewall?
Basically, Firewall is utilized either as hardware or software to scan packets of data accepted and forwarded by a computer device across the internet. If the firewall filter found any suspicious data packets. The program will not grant these packets any access to your device system as well as private network. Which is why firewalls are very critical especially in terms of stopping suspicious or fraudulent traffic from passing through your network. Like so, they block particular programs from connecting to the internet if doing so is believed to be dangerous.
It is very obvious that 2019 is the year where every machine must have a solid firewall. Knowing this, we prepared the best paid and free firewall download reviews so you can choose the cogently powerful program for your device.
Top Firewall Protection
Windows Defender Wall (Free)

If you are an avid windows user, you must be familiar with Windows Defender Wall known as the best free firewall download windows 10. This free firewall and antivirus is in fact, pre-installed on machines running Windows 10 operating systems. Therefore, it is a widely used computer security program today
Besides having an added network troubleshooter, it also has a wide range of pros. As a matter of fact, Windows Defender Wall is a reliable firewall and antivirus free for all Windows 10 users. Moreover, it is a light program that only requires a little bit of your machine's system resources, unlike other security software people utilize today. And most of all, it provides notifications regarding the contents it blocked.
GlassWire (Free)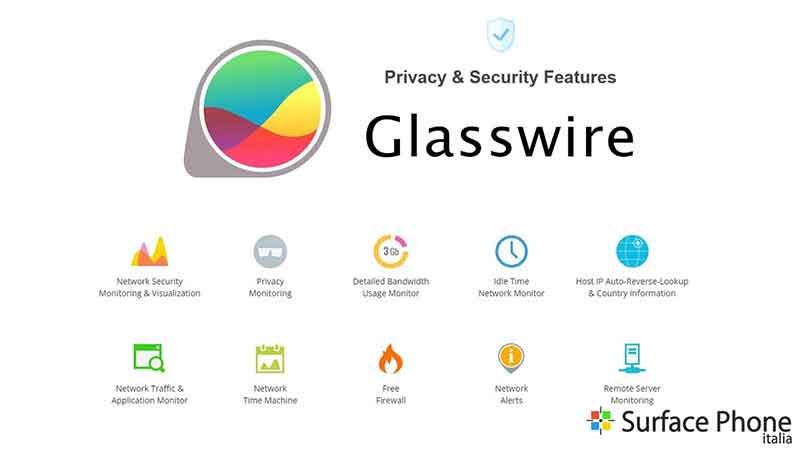 Another free firewall download is GlassWire. This program is the best firewall for those who want to get accurate statistic and information about their network activity in addition to defining suspicious connections. What makes it notable is, it produces a significant chart of your network usage wherein it emphasizes particular programs who connects to the network. Like so, it renders the accurate presentation of data used and the suspicious actions happening in your machine.
Also, it provides an active notification for you every single time that there is a new program wanting to get access online. This way, you will be aware of every activity of your machine programs before they even run. Well, we can also add its beautiful user interface design as a big plus.
Bitdefender Internet Security 2019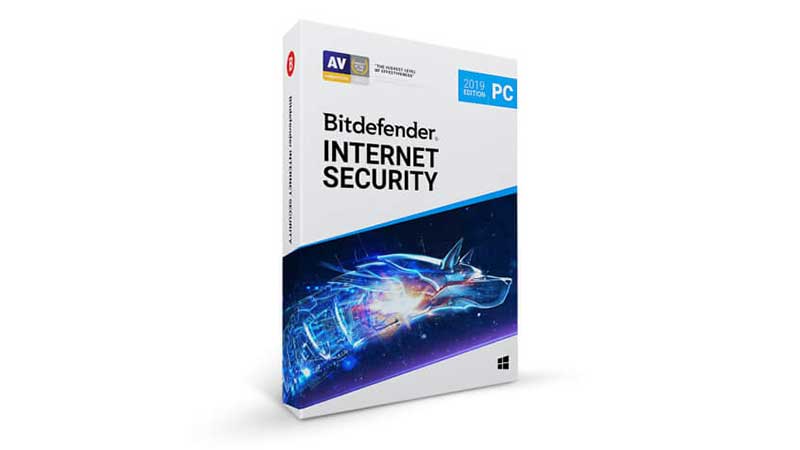 The Bitdefender Internet Security is a great combination of firewall and antivirus very popular due to its outstanding performance. Actually, Windows and Mac users must be celebrating by now because this top-notch security program is available for them. Moreover, the reasons why they must celebrate lies behind the features of Bitdefender.
First of all, this excellent firewall provides reliable protection against Trojans, rootkits, and viruses that might reside in your machine. Also, it acts as a software updater that can identify the out-of-date programs in your device and instantly update them. Besides, outdated software is the most common target of PC hackers.
For parents, it is essential for you to know that Bitdefender Internet Security 2019 also includes excellent parental controls. This means you can now filter the contents available for your children so pornography and violence won't reach them. Unfortunately, most parents today don't even get the idea of installing such programs that can help them keep their children's innocence intact. It is especially in the world of the internet, no one can really tell when and where unwholesome contents show up. Furthermore, it includes a password manager and webcam locking in order to keep unauthorized entities to get access.
Intego Mac Premium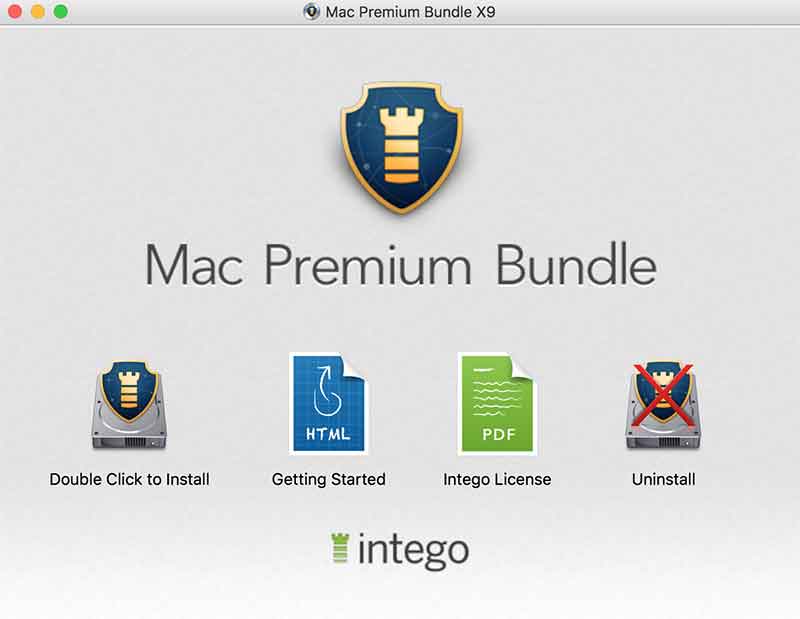 For Mac users, here is one for you. Intego Mac Premium comprises an easy access UI where you can find all of its tools in a single folder. Moreover, it has an outstanding feature called NetBarrier that can instantly detect public and home WiFi networks as well as firewall settings accordingly. To cite some of its expert tools, you can check out the following:
VirusBarrier – a tool that acts as a strong unbeatable shield against viruses.
Parental Controls – essential for filtering pornographic contents as well as those that portray violence.
Washing Machine – this tool finds dated software that needs to be updated.
Intego Mac Premium is a software especially for devices running MacOS. More so, it includes extra features that can help you out with almost everything you need when diving in the world of internet. It has compatible versions especially for iPad and iPhone devices too.
Avira Internet Security
If you want a paid version of a truly reliable firewall yet you can only go for a budget option then Avira Internet Security is the best for you. It features a comprehensive firewall that shields you from worms and bots trying to enter your network. Also, it includes a password manager and a program updater to keep your accounts and your entire device organized and away from unauthorized access. Likewise, it secures your every login by making sure that you are in a cyber-environment free from spyware and keyloggers.
While using its paid versions can give you extreme internet security. You can also utilize its free online protection if you only need a moderate means of online security. Furthermore, it has a good antivirus performance plus it includes a gaming mode too.
Final Thought
We know that you are fully aware of the risks and dangers you can encounter on the internet. However, there are times that you might neglect to consider the best ways to protect yourselves before diving in. So, this year, start to equip your machines with these reliable free and paid firewalls to ensure that every activity you do offline and online is safe.