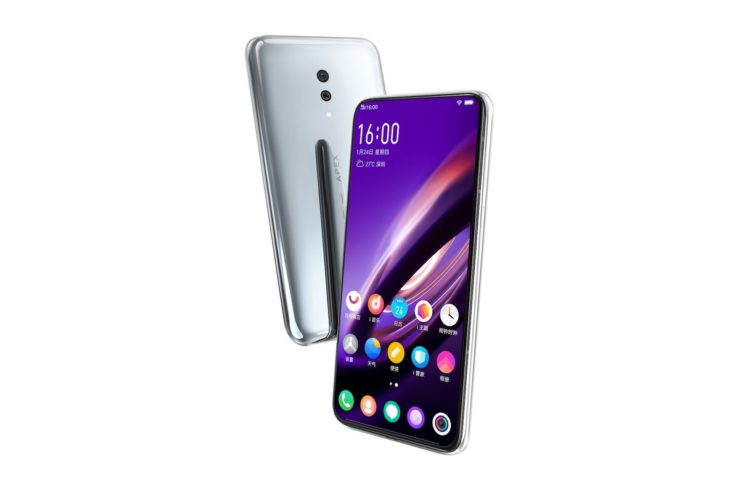 Vivo seems taking its new smartphones to the extreme this year. As a proof, the new Vivo Apex 2019 5G phone comes with the sleekest specs and design that surely makes the smartphone industry follow to its lead. And have you heard that this new Vivo unit goes port, bezel, and seamless this year? If not yet, then scroll down and you'll grasp all the information you miss about it.

Updated on 4 December 2023
Vivo's Apex Refreshed
This year, Vivo gave Apex a makeover that suits the freshest beginning of 2019. The Vivo Apex release date was commenced last year wherein it showcased its minimalist design and high-end specs. People who have waited for Vivo Apex 2019 release date finally witnessed its very advanced design which includes no bezels (openings), seamless, and no ports at all. And do not forget that it supports 5G that provides greater and significantly faster connectivity.
The incarnated Vivo Apex 2019 will be one of the phones to line-up among the smartphones that carry the powerful Qualcomm Snapdragon 855 which is the most advanced chipset from Qualcomm today. Samsung Galaxy 10 and more are the ones who also have this powerful chipset on. Moreover, apart from enhanced performance, the new Apex 2019 will also comprise the company's X50 modem to accompany its high-end chipset. As a result, it will provide the capability to connect the phone with the 5G supersonic fast network which will soon launch in the US before the year ends.
The new Vivo unit is also expected to have a 12GB RAM in addition to its fresh processor.
Vivo Apex with Super Unibody Design
One of the things that make people watch-out for Vivo Apex is that it has an edge-to-edge display that is composed of a quality Curved-Surface Waterdrop Glass. As you inspect it from side to side, you will definitely notice that it comprises no volume or power buttons as in completely nothing which is something worthy of applause. Well, it is given that first-time users will wonder how to make it work but manuals can help with that.
Additionally, it will also feature no ports for USB and it is absolutely speaker grilles free. Vivo is well-known when it comes to combining biometric security into smartphone display screens. And so, this answers our previous question. Users can unlock the new Apex 2019 by pressing their finger on the screen. Apparently, this new smartphone comprises a fingerprint sensor on its display. Isn't it cool? No more buttons, the 2019 Apex only needs a sleek screen plus top-notch engine to cater your needs.
Lastly, despite its seamless design, there is a small opening located at its bottom which appears to be for its microphone.
Conclusion
Last year at the Mobile World Congress, Vivo made a surprising comeback with the old version of Apex. This concept phone has a 6 inches OLED display that covers one side to the other and a unique front-facing camera displayed outside of the phone's body. This smartphone also vibrates on its display which is quite unusual. Isn't it that its 2019 version seems ambitious?