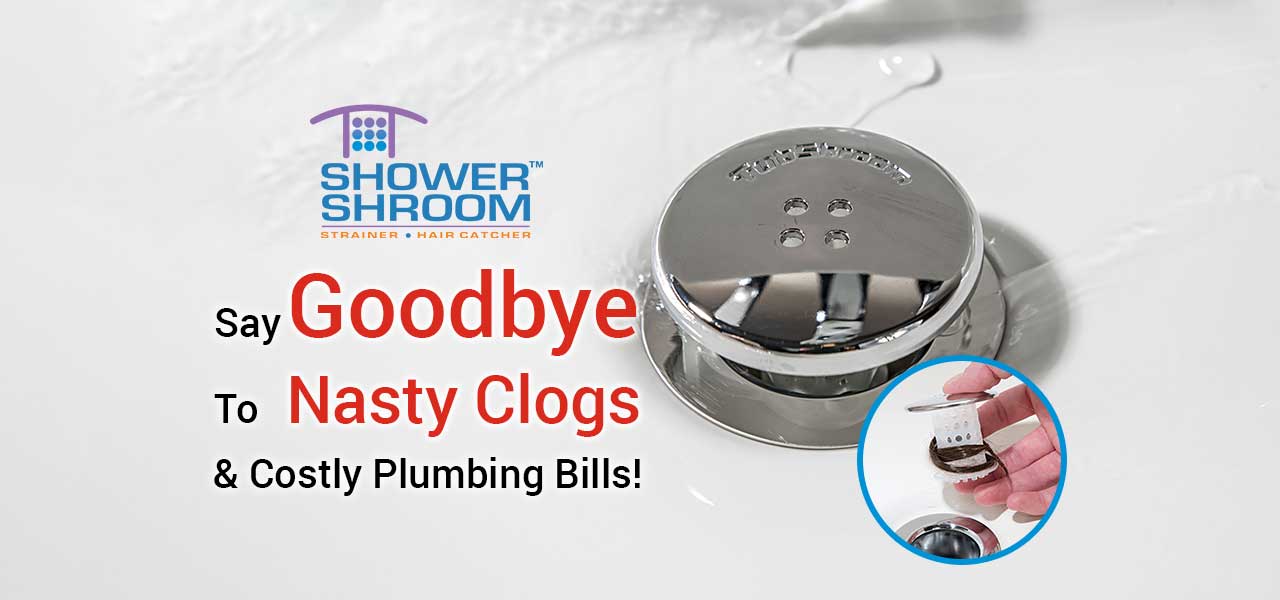 As a woman, one of the most painful things you can see around the house is strands of hair everywhere. Believe me, I know the feeling. There's a lot on the pillows that get shed from sleeping, as well as on the floor from brushing your hair. Sometimes it can even get caught in table and chair legs. But perhaps the worst place to find hair strands is in the shower. Not only is it gross but it also clogs the drain in the long run, forcing you to either fish the hair strands out (eww!), use chemical drain cleaners, or call a plumber. Don't want to do any of those things? Lucky for you, TubshRoom exists and it will help you save money and effort.
I'm currently using a mesh strainer for my tub, and I believe a lot of people are too. It works well in catching hair from going down the drain, but the sight of all those debris while showering is disgusting. I've looked for other shower drain hair catcher alternatives, but I can't find something that works for me. However, I saw this innovative bathtub hair catcher and thought I should give it a try. And lo and behold, I'm so impressed by it that I just had to write this TubshRoom review for all of you.
I've also read a lot of TubshRoom review and raves so I was excited to know if it really works. Apparently, it works so well that it has been featured in several publications such as USA Today, Forbes, Yahoo, Mashable, Business Insider, and Buzzfeed. It also won the Kitchen & Bath Business 2018 Product Innovator Award.

Updated on 6 December 2023
Prevent clogged drains with this strainer
TubshRoom is a bathtub strainer that catches everything and keeps it out of your sight too. Whether it's long and short hair, pet fur, toy parts, small plastic pieces, and even jewelry, this drainer will prevent it from clogging your pipes. The patented mushroom-shaped design has a white rubber body with strategically-placed holes so the water still flows freely down the drain. This bottom lip helps to catch any small debris while the chrome mushroom cap helps hide the gunk. It's easy to install and remove so you can clean it anytime with ease.
I think we all have shower horror stories where the murky water bubbles back up the drain while we're taking a bath. And living with women means a lot of hair strands going down the drain every day. Then you'd either have to fish out the gunk yourself or use liquid drain cleaners (which are toxic, by the way). You can also have the plumber take care of it, but do you really want to pay an expensive fee just to pull out hair out of the pipes? Using this nifty shower drain hair catcher will save you from spending and frustrations.
Features and Benefits
Easy installation. There's no need for adhesives or screws to install this drain. Simply plug it down and that's it! You can definitely place it in just 30 seconds.
Fits most bathtub drains. Standard sized drains measure around 1.5 inches to 1.75 inches in diameter. If your drain has these measurements, then it will fit nicely around. Check to see if you have a pop-up drain with something like a rod inside because it might not fit if it does.
Easy to clean. Your days of fishing gunk out of the drain are over. If you need to clean it, all you have to do is pull it up, remove the debris, wash out the product residue, then put it back. If you have a lot of people using the bathroom, you might want to clean it out every few days so it won't accumulate.
Prevents mold and mildew. Becuse of the holes around the rubber body, it ensures water flow down the drain, thereby preventing the buildup of soap scum, mold, and mildew.
Beautiful chrome finish. The best thing about TubshRoom? It's not tacky looking. The chrome finish will match your bathtub and give it a polished look. It combines function and style at a very affordable price.
Save money on plumbing. Hiring a plumber just to clean out hair strands from your sink is costly and impractical. The costs will add up over time when it's best to just use an efficient tub hair catcher. You'll only spend about $15 on a shower drain hair catcher instead of paying $150 for a plumber. And if you take care of your TubshRoom drain, it could last for a really long time.
Avoid using chemicals. Homeowners spend an average of $100 – $300 just to buy bottles and bottles of drain cleaner. Using toxic chemicals is bad for your health as it can burn your eyes, throat, and skin. It's also bad for the pipes too. If you're not careful, you could end up spending more on repairing pipes. Avoid using toxic cleaners and just stick to bathtub drains instead.
Price
This helpful shower drain hair catcher retails at $14.00 plus shipping and handling. Sounds like a great price, but here's something even better for our Digitogy readers. Buy 1 and get 1 at 25% off plus shipping and handling. Or avail of the most popular deal: buy 2 and get 1 at 50% off with free shipping across the US. And if you want the best value for your money, you can buy 3 and get 2 free for only $44.97 with free shipping in the US.
I got TubshRoom for my bathtubs, shower, and sink. Yup, it works as a sink hair catcher and debris catcher too. Just make sure to measure your sink drain to make sure that it fits.
Overall review
Do I love it? Absolutely! And I highly recommend it to everyone. If you're tired of seeing hair on your tub every time you take a bath. then this product is for you. It's affordable and economical because it prevents your drain from getting clogged due to debris. I like how it efficiently catches hair and keeps it out of sight, unlike a mesh strainer. This is definitely my bathtub hair catcher for life.
Like this TubshRoom review? Comment down below if you have any thoughts about the product and share this TubshRoom review with your family and friends.
TubshRoom Review: Highly Recommended!
TubshRoom is a bathtub strainer that catches everything and keeps it out of your sight too. Whether it's long and short hair, pet fur, toy parts, small plastic pieces, and even jewelry, this drainer will prevent it from clogging your pipes.
PROS
Catches hair effectively
Easy to install, remove, and clean
Affordable
CONS
Will not fit in pop-up drains with rods inside
Check your drain first to ensure if TubshRoom will fit in