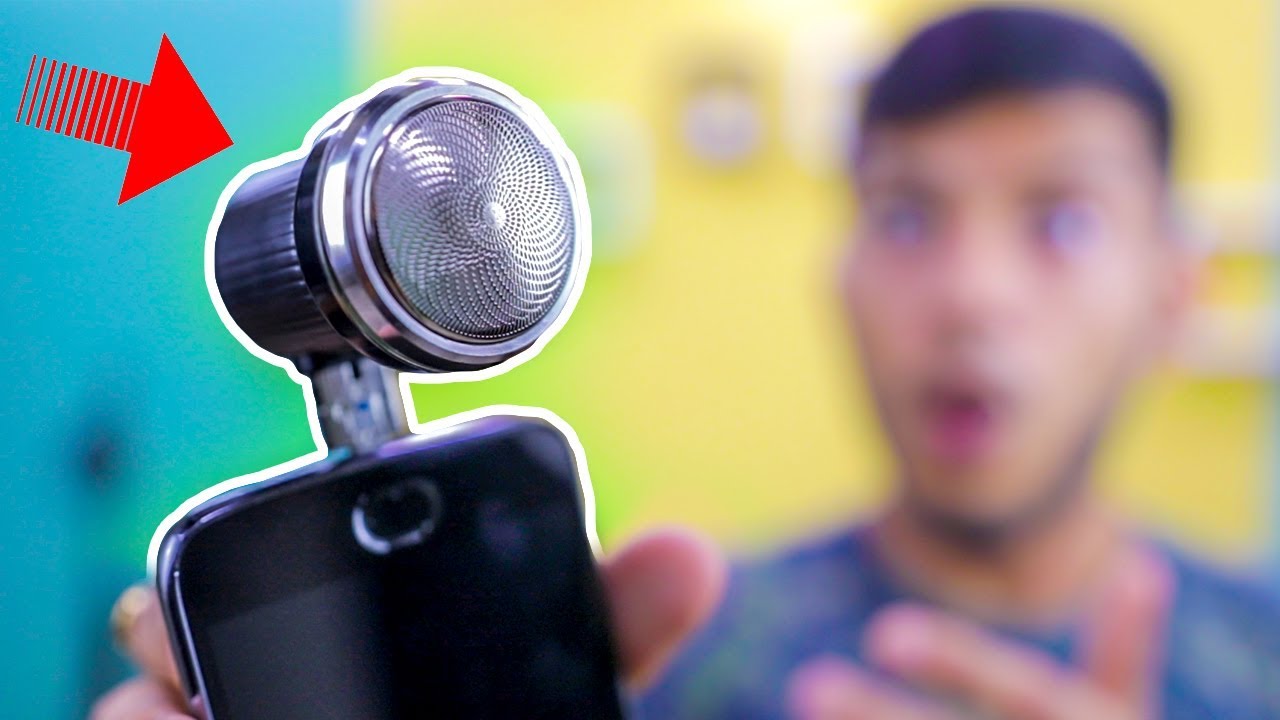 Updated on 21 September 2023
Before the year ends, we would also like to make a listing of some of the useful yet weird items we have found so far in Amazon. And so, we present to you our own list of weird gadgets 2019 consisting some of the oddest things you can ever buy yet with essential purpose and useful function.
SainSmart DSO212
This device is characterized as smaller than a usual iPhone. At first glance, SainSmart DSO212 looks like a toy but the truth is, it is a decent kind of 2-channel digital oscilloscope. In fact, when you use it, you will prove that the weird gadgets on Amazon are worth checking too.
SainSmart DSO212 is a very handy oscilloscope to diagnose low electrical voltage problems on gadgets with a maximum of 40 volts. This weird gadget has a bright color display which represents the measurement of AC current. It includes square, sine, sawtooth, and triangle waveforms. In other words, it is easy to use a device that comprises a very simple operation process like tapping and swiping alone.
[amazon box="B074QBQNB7″ title="SainSmart DSO212″ image_alt="SainSmart DSO212″ rating="4.0″ image_size="medium" description="Mini Portable Digital Oscilloscope with 8 MB storage."]
Disregarding the fact that this device is one of the top weird gadgets to buy, its usefulness makes it even ideal as a gift for individuals who has to use an oscilloscope for engineering projects, experiments, and also for maintenance. Let alone that this weird gadget is very portable and capable of easy saving. Through its built-in 8 Megabyte Storage, you can now transfer images of waveforms easier more than before. Most of all, you can fit it easily inside your pocket so you can carry it around in case you need it.
Nitecore VCL10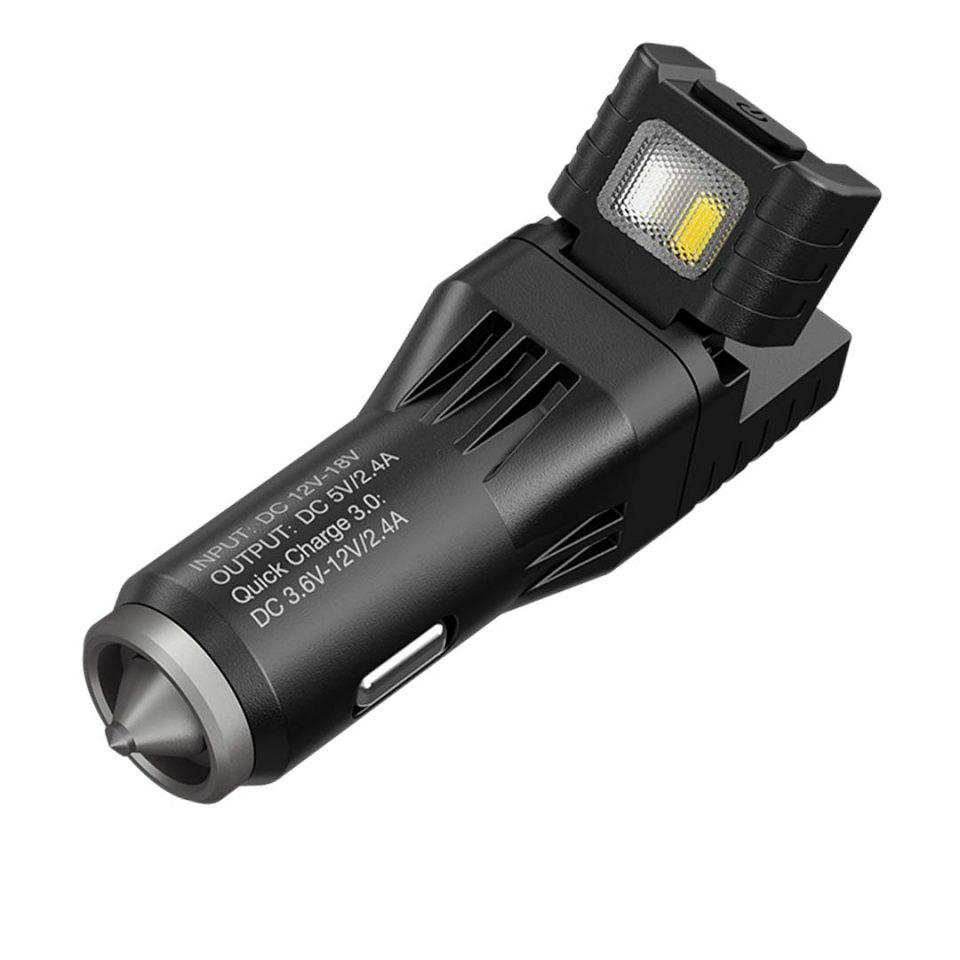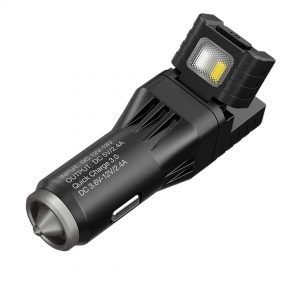 If you are looking for weird gadgets 2018 but want to see a multifunctional device, then check Nitecore VCL10. One of the oddest things you can ever find for car guys is this Amazon product that incorporates a stainless steel glass breaker, single 2.4 A QC 3.0 and 2.0 USB charger, and an emergency warning light. Imagine? You can get all of this in one device? I personally find it strange yet what can we do? People need it and it is undeniably useful.
[amazon box="B07GXT7N1D" title="Nitecore VCL10″ image_alt="Nitecore VCL10″ rating="5.0″ image_size="medium" description="Car Multitool with window breaker, fast charger, and white and red light."]
The car charger included in this weird device is compatible with iOS and Android. It has a maximum of 2.4A output best for safe and quick charging in everywhere you go. Notably, its backup light produces powerful lighting due to its 25 lumens that can last up to 3 straight hours of use. Like so, they added a red warning light on it and on its tail is a glass breaker so you'll be equipped just in case of emergency.
Pitaka MagWallet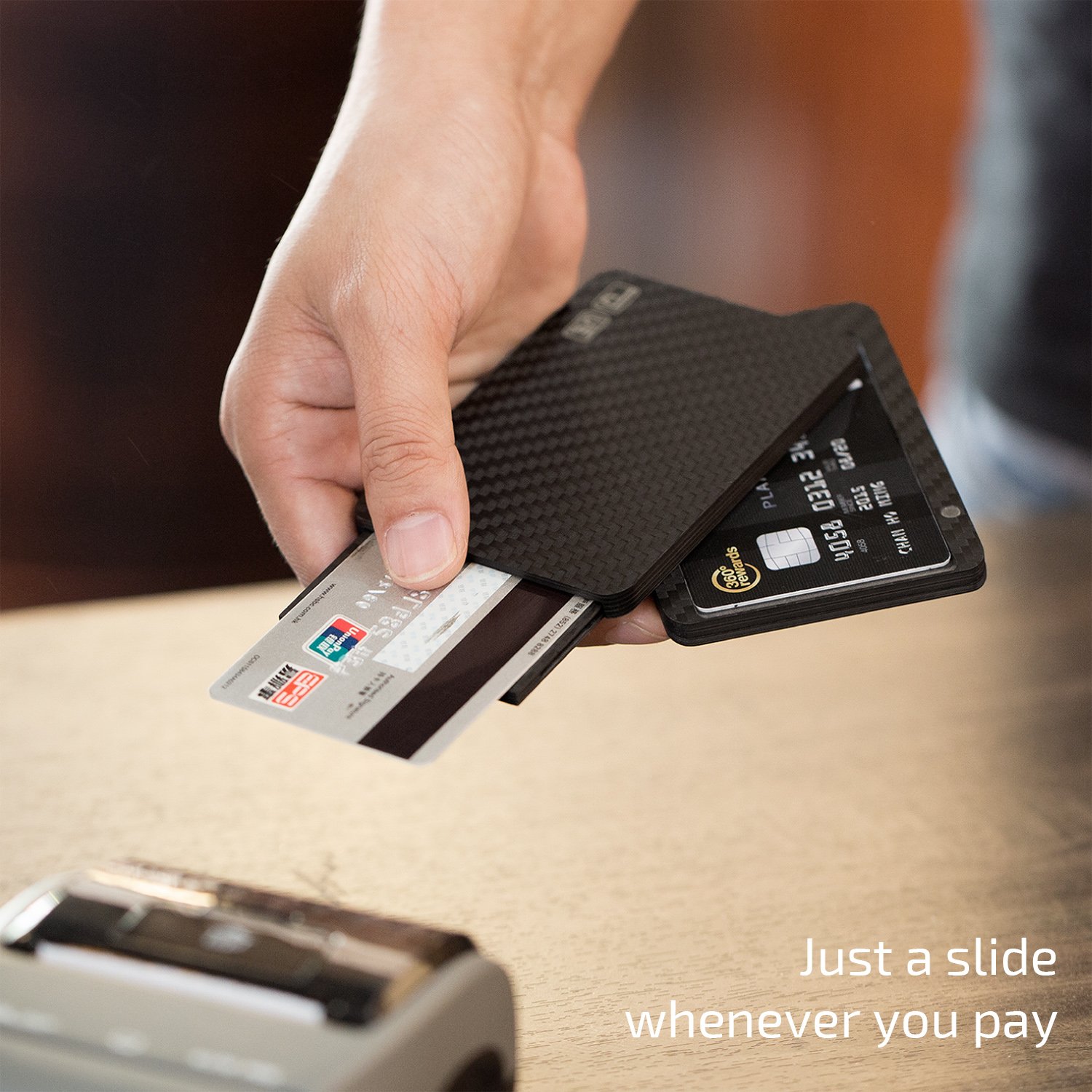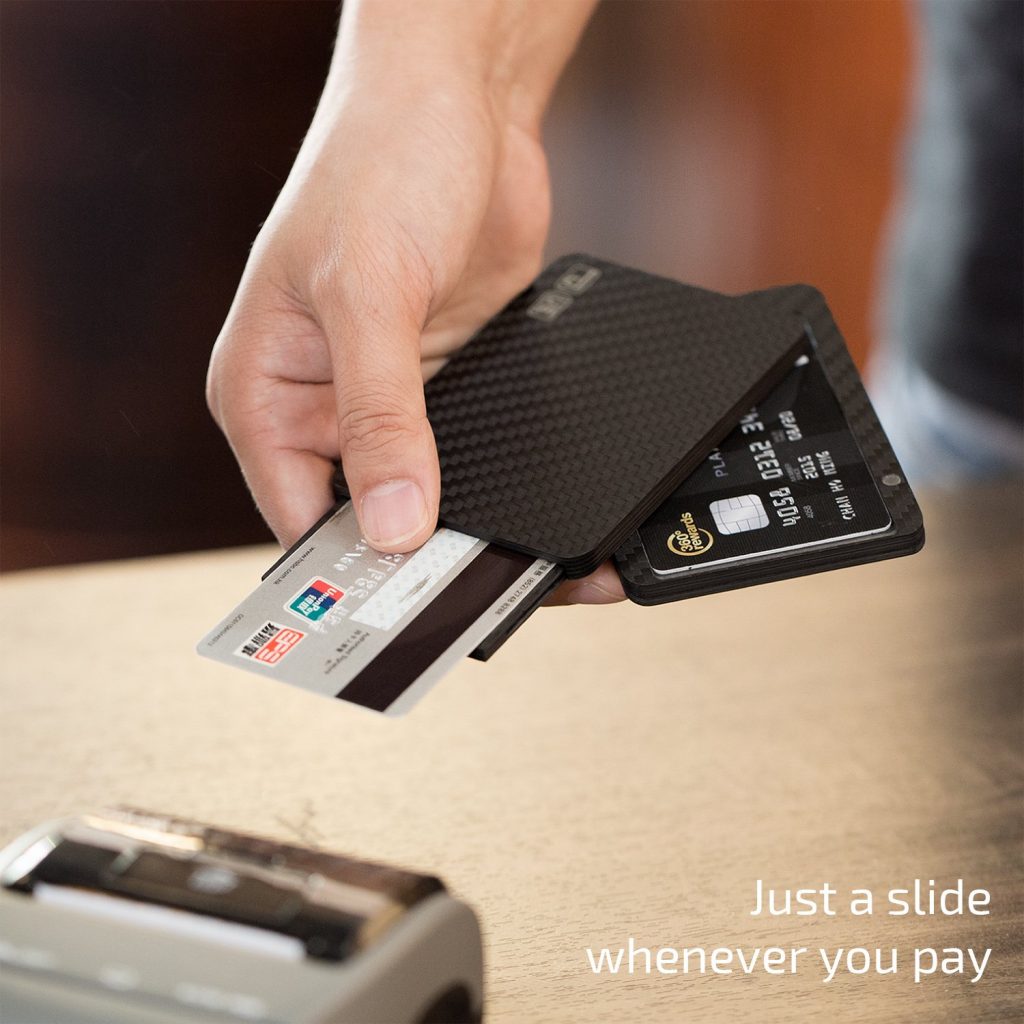 It is very peculiar to use a wallet made with carbon fiber, isn't it? But the thing is, it can last for many years without becoming worn out. Speaking about this, we have here one of the weird gadgets 2017 that we think is also relevant until today and that is none other than Pitaka MagWallet.
Minimalists will absolutely love this weird gadget. It has a durable and rugged built, but don't take it for granted. This wallet features a built-in anti-RFID plus anti-degaussing technology to keep your valuables safe inside it. Like so, it is easy to use particularly that it doesn't flap open so you can keep your cards intact unlike on traditional wallets.
[amazon box="B07BSF4XGS" title="Pitaka MagWallet" image_alt="Pitaka MagWallet" rating="4.0″ image_size="medium" description="100% Pure Carbon Fiber Modular Designed Wallet."]
Furthermore, Pitaka is the first modular designed wallet in the world. Needless to say that it is made with pure carbon Fiber and designed to have a stylish and luxurious design, this weird gadget has a slim and sleek built that you can easily slip it inside your pocket and it is meant to be that way, isn't it?
Lume Cube Air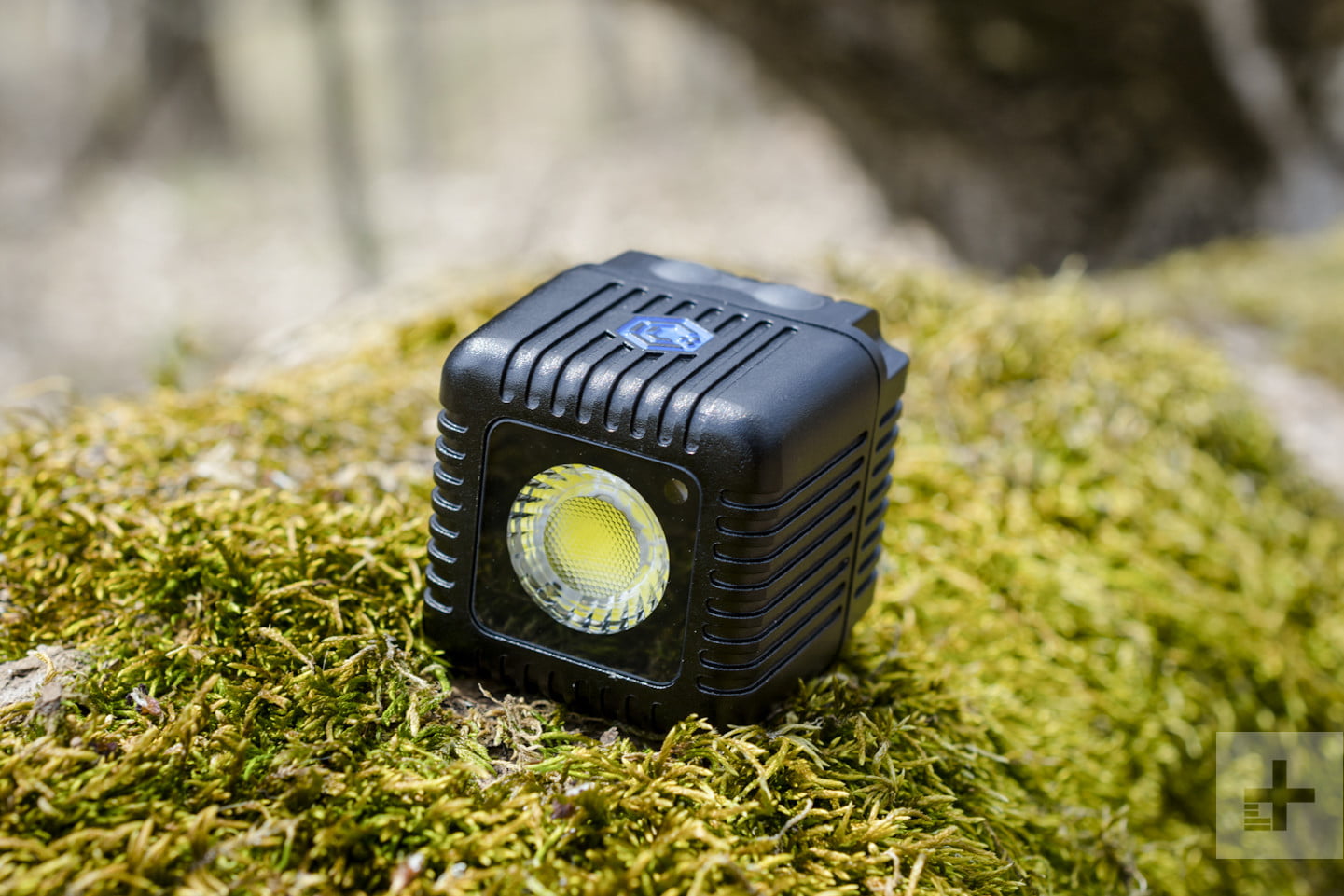 One of the things that make this gadget a weird one is that people would not imagine the need of getting a LED light connected via Bluetooth to use as their smartphone flash. But when you think about it, this particular gadget is quite useful when it comes to photography especially for video content creation. As a matter of fact, Lume Cube Air can be more superior than your phone's flash particularly when you need a bit more light than what your mobile device can provide.
[amazon box="B07JBB6L22″ title="Lume Cube Air" image_alt="Lume Cube Air" rating="3.9″ image_size="medium" description="Bluetooth enabled LED light for photography and video content creation."]
Even more, this weird gadget is very durable and it can last up to 25 good hours of use. In fact, it is with just one full charging. It has a LED daylight that offers almost an ultra-natural lighting. In which you can place on its tripod companion with one magnet. Moreover, it must be a weird item yet it claims an unmatched light quality that no mobile device flash can ever equal. Therefore, we can say that it is more useful than peculiar.
Donegan DA-2 OptiVISOR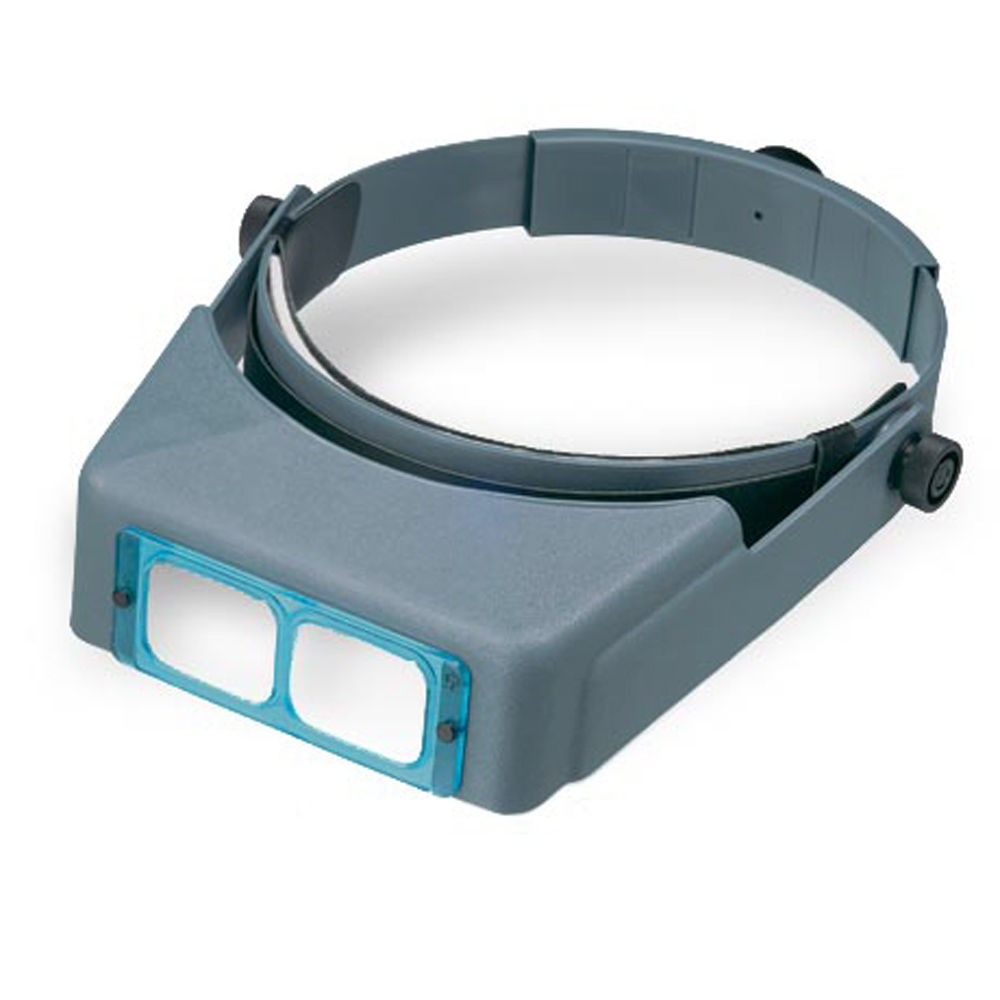 Who needs a traditional binocular when you can have this hands-free binocular magnifier headband instead? This weird device works well when you need more visual clarity than normal. Donegan DA-2 OptiVISOR would make you look weird, yes. However, you will smile on it the moment you try how useful it can be.
[amazon box="B0068OSIIS" title="Donegan DA-2 OptiVISOR" image_alt="Donegan DA-2 OptiVISOR" rating="4.5″ image_size="medium" description="Hands free Binocular headband."]
Most of all, it comprises various lens along with lights and loupes that you can choose from. You can also select what focal length works best for you on its line of different magnification and focal length. And so, for improved vision focus, its glass prismatic lens was ground and polished to reduce eye strain. Plus, it is custom fit through its Visor size-adjustment knob.
Do you still think these things are weird?
Yes, these things are designed to work on various tasks. And they are so unique that most of us see their features as odd and very peculiar. But when we peek straight to it. We will instantly realize how useful and practical these gadgets are in their own way. Which is why try to inspect all the gadgets you use this upcoming year. So you can see if you include one of these weird gadgets on Amazon there. Besides, you will never know how efficient a gadget is if you base it solely on its outside. Try these weird gadgets today and you'll catch up where you missed.