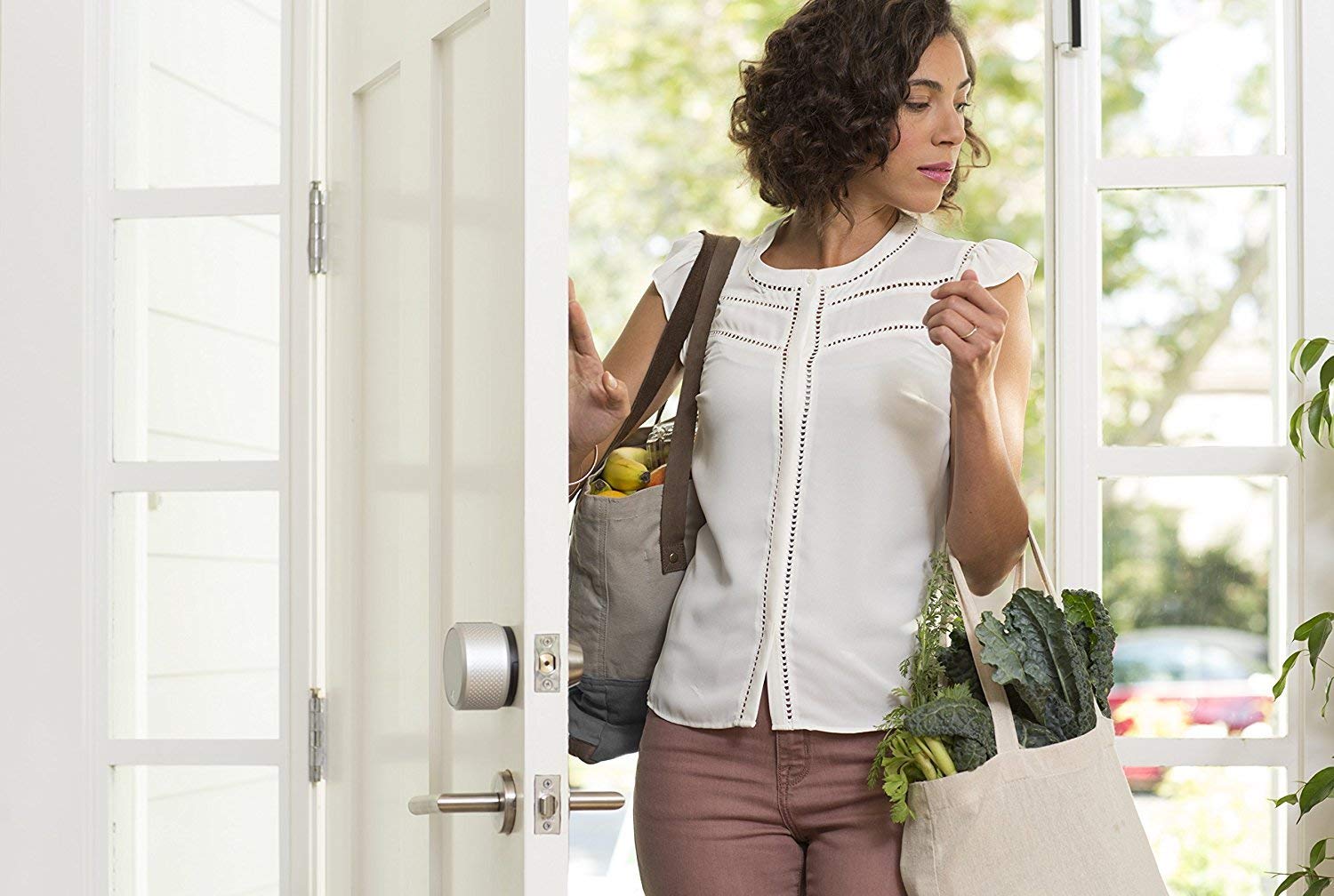 Be the King or Queen of your smart home with these top 5 smart gadgets that work with Google Home. Get the most out of your Google Assistant's amazing home automation capabilities using these clean add-ons in which we picked some to keep your house the smartest of 'em all. So, better inspect them one by one and be ready to take them all with you after this short minute read.

Updated on 20 September 2023
Google Home Compatible Gadgets
iHome ISP100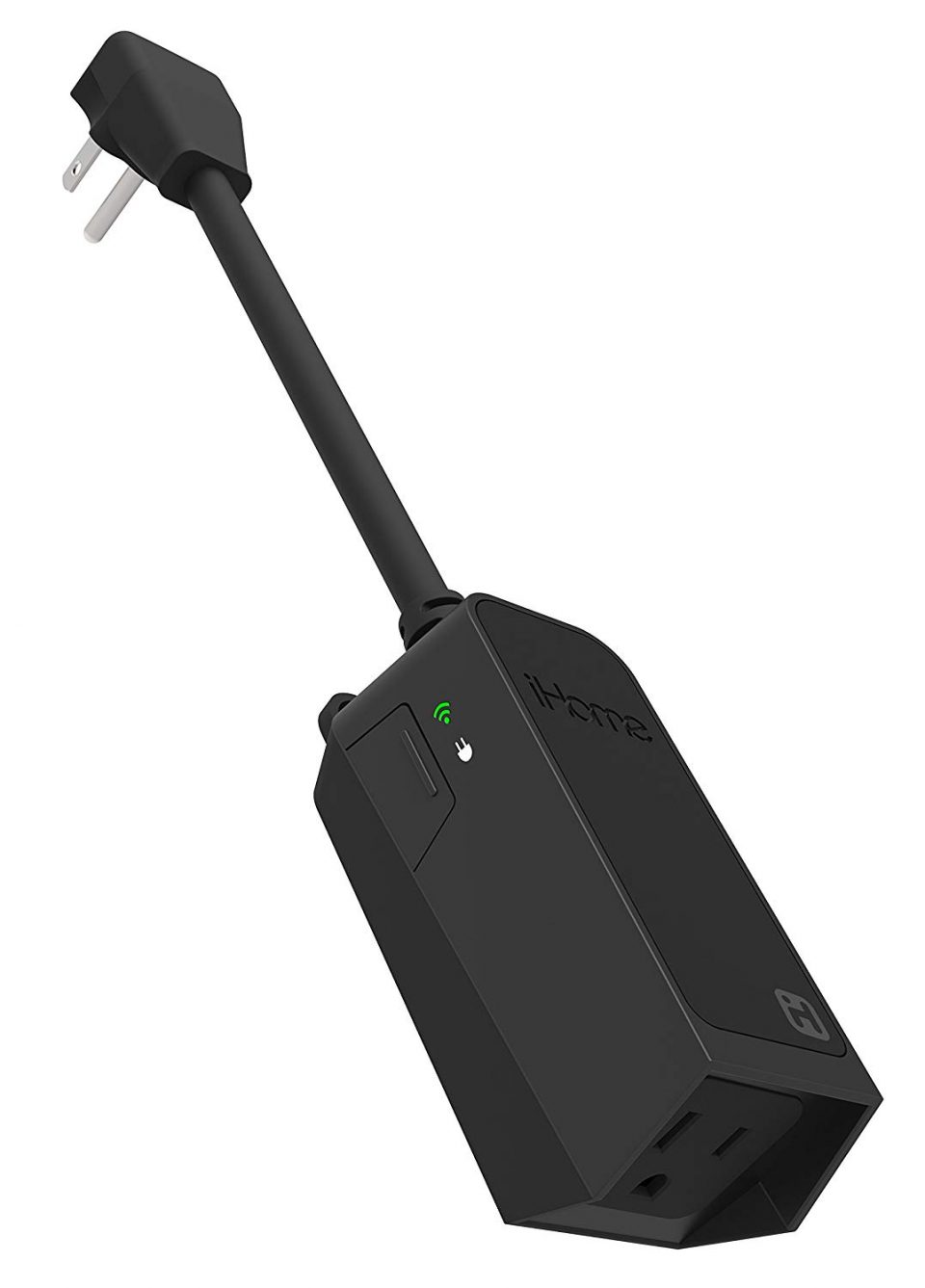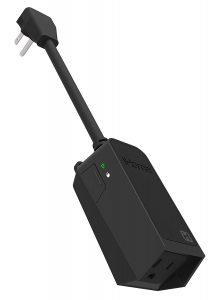 One of the smart gadgets 2019 that you can rely on for outdoor is iHome ISP100. It is a smart plug that works with Google Assistant, Alexa, and Siri in which you are allowed to use voice commands to turn your lights easily on and off without even moving on your place. Also, placing this smart plug outside will never be an issue especially on rainy seasons. In fact, it is water resistant and specifically designed to withstand harsh weather conditions.
[amazon box="B076CVX4DZ" title="iHome ISP100″ image_alt="iHome ISP100″ rating="3.0″ image_size="medium" description="WiFi Outdoor Smart Plug."]
Also, using iHome ISP100 allows you to enjoy global remote access. It provides 24/7 notifications and control capabilities with Google Home's highly secure privacy protection and data encryption. Likewise, this cool smart gadget is designed with 6 inches power cord made for outdoor usage convenience as well as GFI covered outlets.
August Smart Lock Pro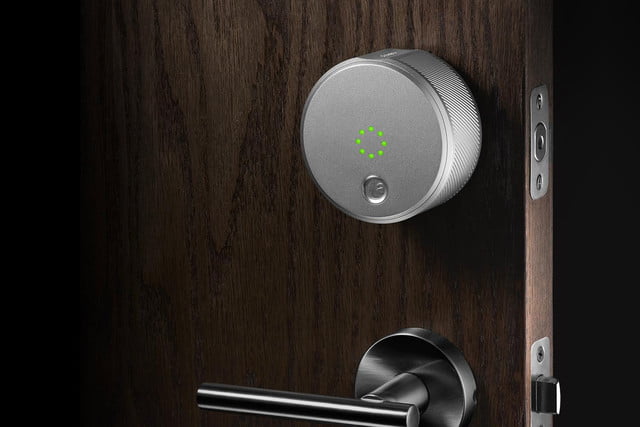 Now, you don't really need keys to open a secured home anymore. With this one of the smart gadgets for the home secured, keyless entry is now the thing that everyone must follow. One of the best benefits provided by using August Smart Lock Pro that, it eliminates the risk of lost copies is that, there is no key to lose in the first place. Attack this outstanding device on your existing deadbolt and you are set to get a securer smart home.
August Smart Lock Pro has a DoorSense technology that allows you to be aware if your door is completely locked and closed. The best thing here is that this smart lock even locks itself when you leave your house. Furthermore, it works with Google Home, Apple HomeKit, Z-wave wireless home control technology, and more.
[amazon box="B0765JNS2D" title="August Smart Lock Pro" image_alt="August Smart Lock Pro" rating="3.7″ image_size="medium" description="3rd Generation Smart Lock."]
Now, let us learn about its key features. First, it automatically unlocks itself everytime you arrive home. Second, it provides a secure yet keyless entry for your smart home. Third, you can use it to work with August Home App and more. Fourth, it is incredibly easy to install. You don't actually need to throw away your old deadbolts and keys. Integrate them with August Smart Lock Pro and experience better peace of mind for your home.
Anova Precision Cooker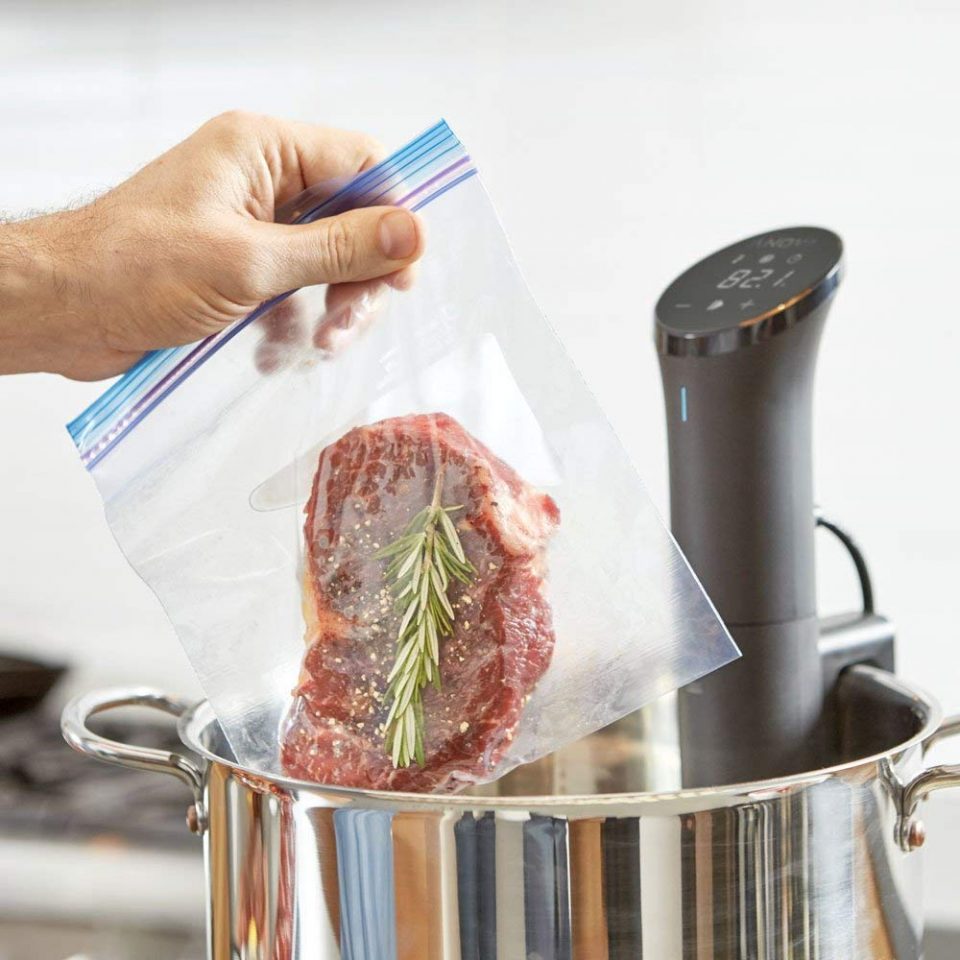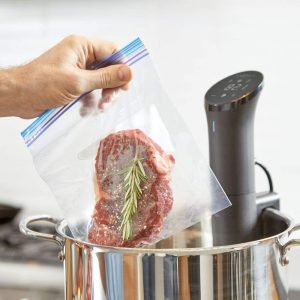 With the help of Google Home, you can now become an instant chef with its support for Anova Precision Cooker. This one of our top 5 smart gadgets for Google Home can make cooking easier than ever before. You can now cook perfect meals without the pressure of failing due to the cool cooking skills provided by this sleek kitchen partner.
Anova Precision Cooker is easy to set up. You don't really need to be so brainy to use it. In fact, just clip this Nano device to your existing container, press start then you can now begin cooking the perfect meat in no time. This smart gadget can actually turn your smartphone into a Sous Chef via Bluetooth connection. To do this, you just have to link it with your Android or iPhone and you will definitely find cooking easier.
[amazon box="B07C7PW3PC" title="Anova Precision Cooker " image_alt="Anova Precision Cooker" rating="4.0″ image_size="medium" description="Smart Precision Cooker."]
However, take note that you must also know the difference between medium rare, rare, and other levels of cooking. For the reason that every decimal is critical to consider in order to get the perfect cooking, you want to achieve. But with Nano, you are assured to get 0.1-degree accuracy always. As a result, your mind is always at peace while this smart cooking gadget does the rest of the cooking.
Philips Hue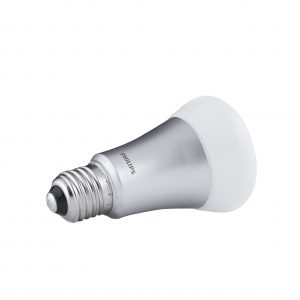 A Google Assisted Home will never be complete without smart lights. Well, imagine a sleek automated home with manually switched lights? Isn't it a bit funny? More so, if you are planning to finish setting up your smart home this year, better include Philips Hue on your must-buy list today.
Philips Hue is a certified refurbished product that is certified and tested to work and look like new. More so, if you want to contribute to the betterment of the world this smart product is one of the best smart gadgets to consider. Also, utilizing this allows you to automate your home lighting experience. While you are away, you can turn your home lighting off and on without the need to manually hit the switch buttons as well as create schedules for your lighting via Philips Hue App.
[amazon box="B07BWXFRHY" title="Philips Hue" image_alt="Philips Hue" rating="3.3″ image_size="medium" description="Certified Refurbished Smart Bulb."]
Philips Hue wants everyone to come home into a safe and well-lit house. However, to experience the maximum Philips Hue features you are required to buy Philips Hue Bridge which is separately sold on Amazon. Furthermore, just like any ordinary LED light, install them and then connect them with Hue Bridge that enables you to control various overhead lights and smart-bulb-equipped lamps through the Philips Hue App.
Sony Bravia XBR-A1E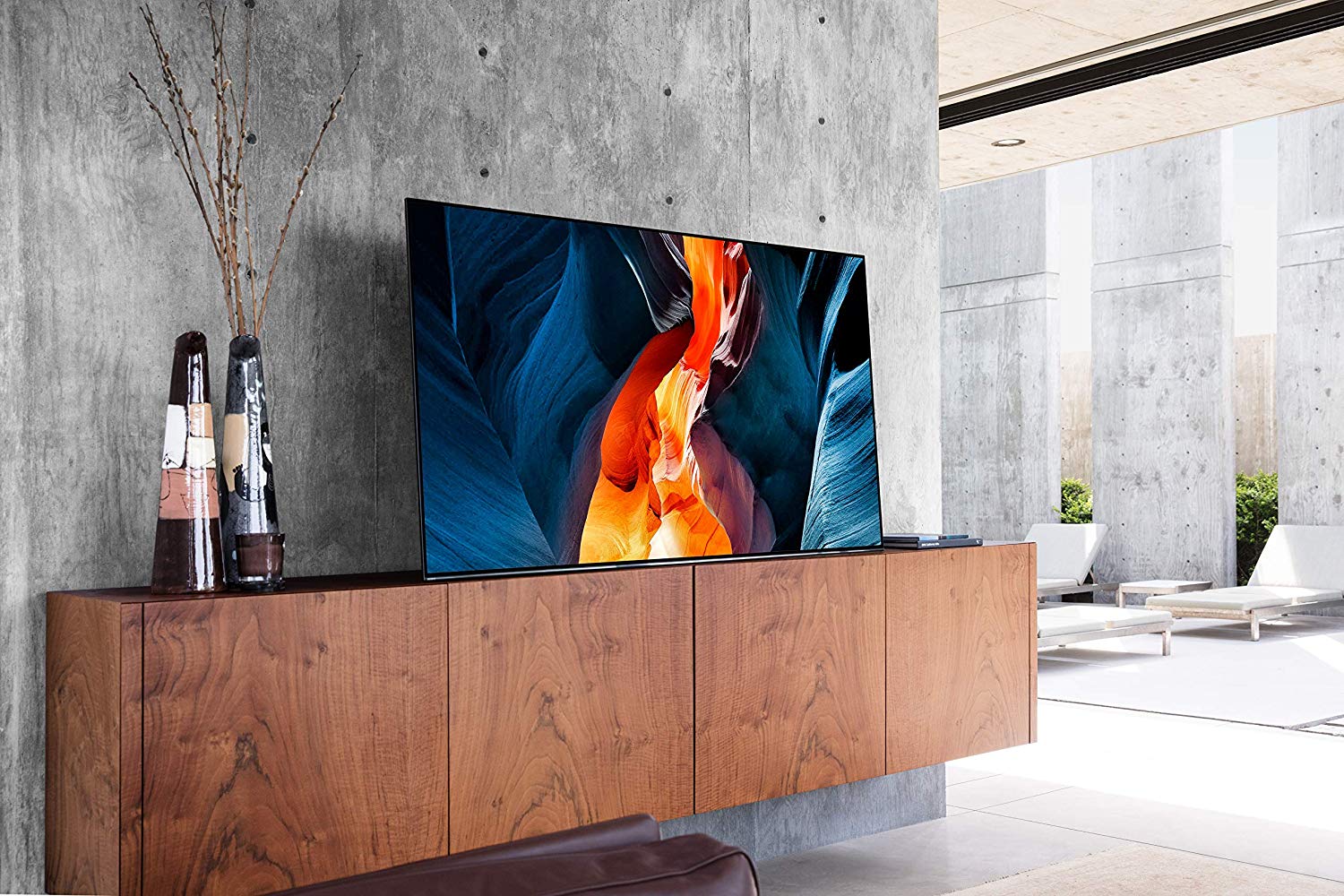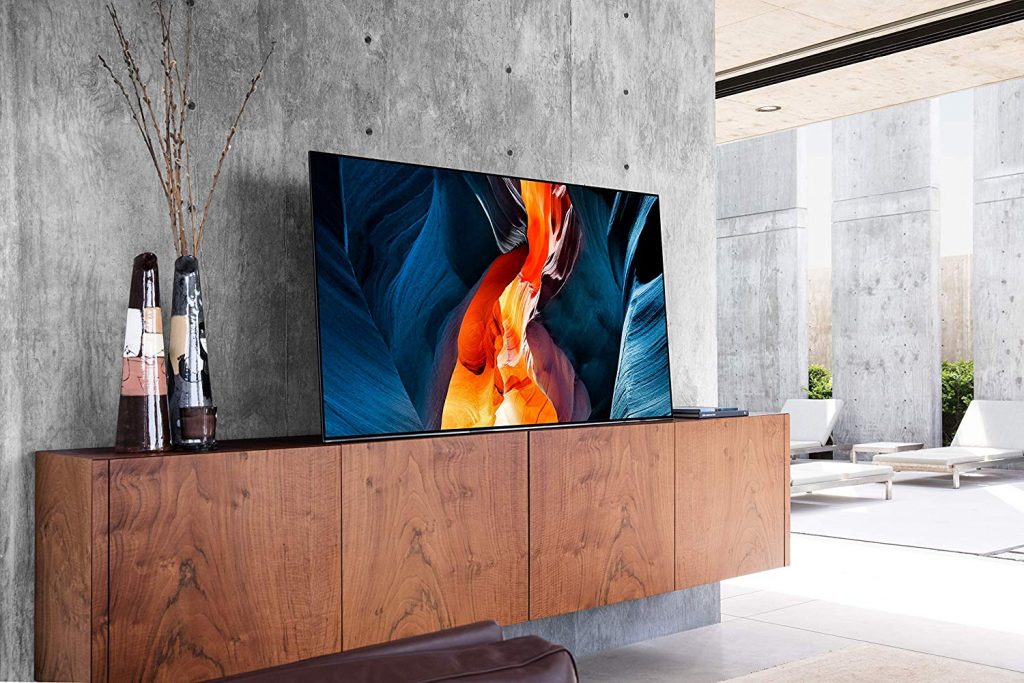 We are in the world of smart things right now. And with that fact, it is just reasonable that high-end smart TVs became one of the 'what's in' today. It is not only that Sony Bravia XBR-A1E renders the best and most realistic colors and cinematic sounds. Moreover, this amazing OLED TV also boasts a version of Android OS TV to cater to its smart capabilities. This only means you are allowed to use Google Assistant and through your voice, you can now stream your favorites with just simple commands.
[amazon box="B06XCR93SJ" title="Sony Bravia XBR-A1E" image_alt="Sony Bravia XBR-A1E" rating="4.2″ image_size="medium" description="65 inches 4K Ultra HD Smart OLED TV."]
Sony Bravia XBR-A1E also works with Alexa. And when it comes to its display, it comprises a 65 inches screen wherein Ultra HD images are magnificently flashed. Additionally, using this smart TV allows you to access your favorite contents and apps online. This is with the help of Sony's Android TV that requires AC 120 volts for UL cUL and AC 110-240 volts for others.
Make the most out of this sleek TV with your family and friends and experience the best streaming with lifelike pictures enhanced with amazing cinematic sound today.