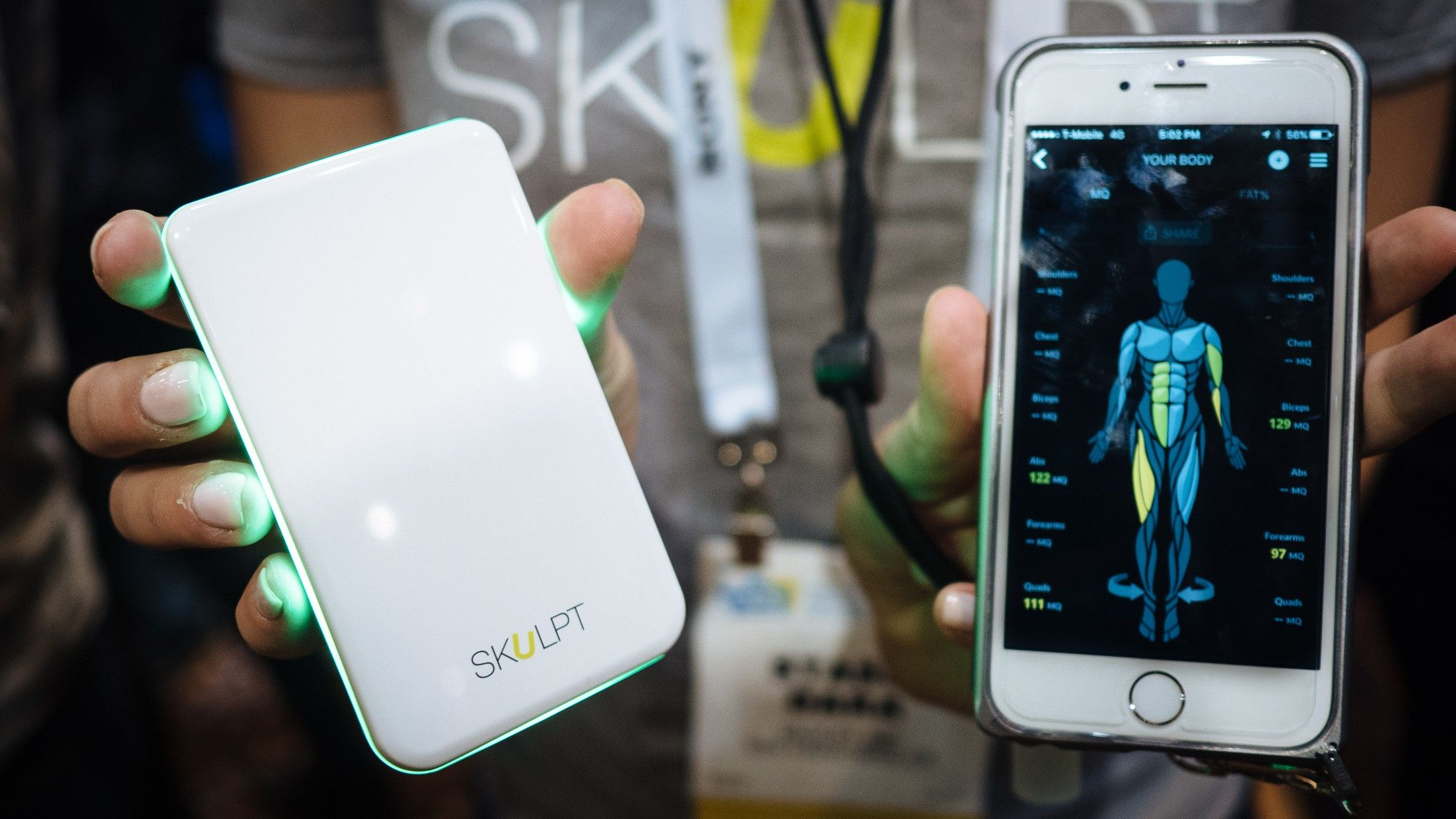 In the field of technology, everything that linked with fitness brings out the names of some portable tech gadgets daily used today like fitness trackers, smartwatches, and more. Of course, it would not be complete without the association of smartphones in the process. However, it turns out that these devices are not the only ones that play in the arena of technology + fitness. It is because; there are still numerous portable wifi gadgets for fitness that are hidden behind our knowledge. So, let us learn them together for these portable gadgets are the essentials we need to achieve a healthier body this 2019.

Updated on 25 September 2023
Top 5 Portable Fitness Gadgets
Fitbit Aria 2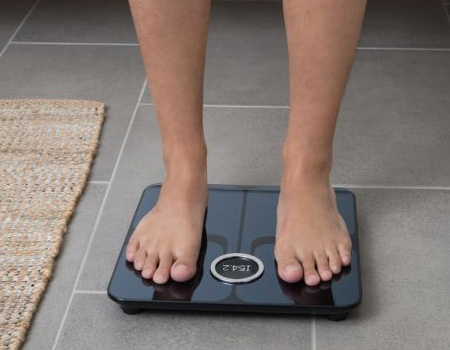 While most people put more attention on Fitbit's list of fitness trackers, Fitbit's Aria 2 is also an excellent device to be added on everyone's portable fitness gadgets collection. Aria 2 is a smart bathroom scale that offers full pack functionality for those who desires to get back in shape this year. To lose weight is not that easy. It is especially that from time to time we forgot the whole idea about it.
[amazon box="B0752M6T6K" title="Fitbit Aria 2″ image_alt="Fitbit Aria 2″ rating="3.7″ image_size="medium" description="Wi-Fi connected Smart Scale"]
Aria 2 is not just a simple scale but it is a smart scale that can also track the fats in the body and it displays it in percentage. As wells as calculates the body mass index (BMI) simultaneously. What's best about this amazing scale is that it can store different profiles of different people for up to 8 individuals. In this way, keeping useful data for later use in a private and absolutely organize way can now be achieved.
Skulpt Scanner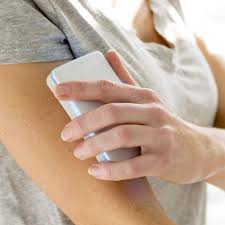 Would you like to have a better snapshot of your body composition? We know you do. Moreover, we have here Skulpt Scanner that can help you with that. Connect this on your smartphone whether you own an iOS or Android device so you can take a clearer sense on your own body composition. It measures not just the percentage of body fat but likewise, it calculates the amount of quality muscle present in the body. With this, you can now get a better assessment of your physical condition time after time.
[amazon box="B01DDX0B2W" title="Skulpt Scanner" image_alt="Skulpt Scanner" rating="3.3″ image_size="medium" description="Measures Body Fat Percentage, Identifies Muscle Strength, and More."]
Just like what its name suggests, it scans and records the body fat level of the body in 24 different parts. This provides better understanding of what areas to put your focus on while simultaneously shaping and toning the body. Its accompanying application also provides suggestions on ways to achieve that while it tracks your progress at the same time. Isn't this portable gadget a truly must have?
Theragun G2PRO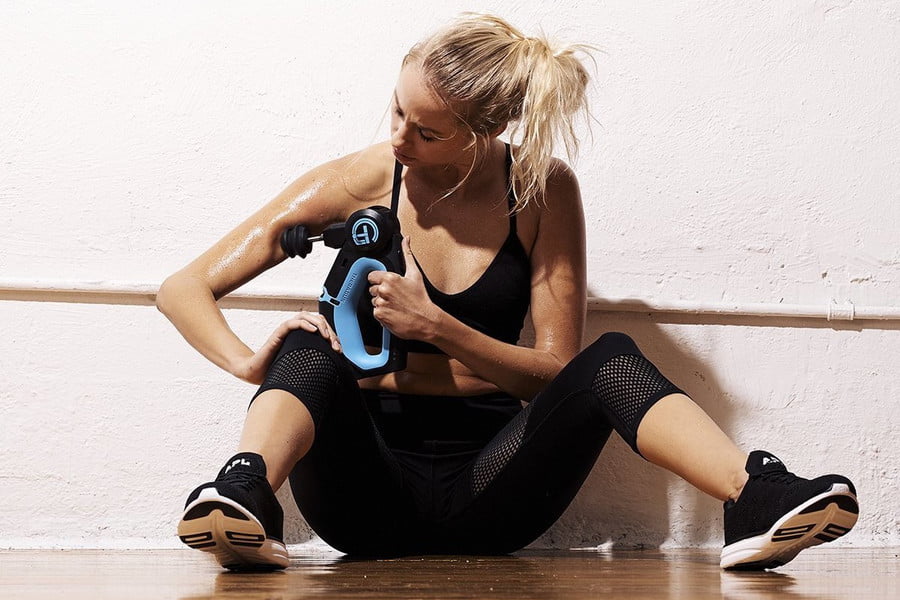 This year one of the portable gadgets 2018 we still recommend until today is Theragun G2PRO that even massage therapists and personal trainers also use. This cool portable device lets anyone experience a deep-muscle treatment which is very useful especially for all the athletes out there. It helps the body to rejuvenate faster while prodding the speed of recovery from an injury. Also, it uses a special combination of amplitude, torque, and frequency to render an intense and very therapeutic massage that can help to revitalize sore muscles, joints, and various trigger points.
[amazon box="B07578H2GX" title="Theragun G2PRO" image_alt="Theragun G2PRO" rating="4.0″ image_size="medium" description="Professional Massager"]
For athletes, this can give them the ability to train better and achieve a higher level of training. As one of the coolest portable gadgets for men and women, it is very surprising that this powerful massager is incredibly portable and lightweight too. This makes it an ideal companion for everyone who loves to travel and essentially beneficial for most athletes who competes from one place to another.
Masimo iSpO2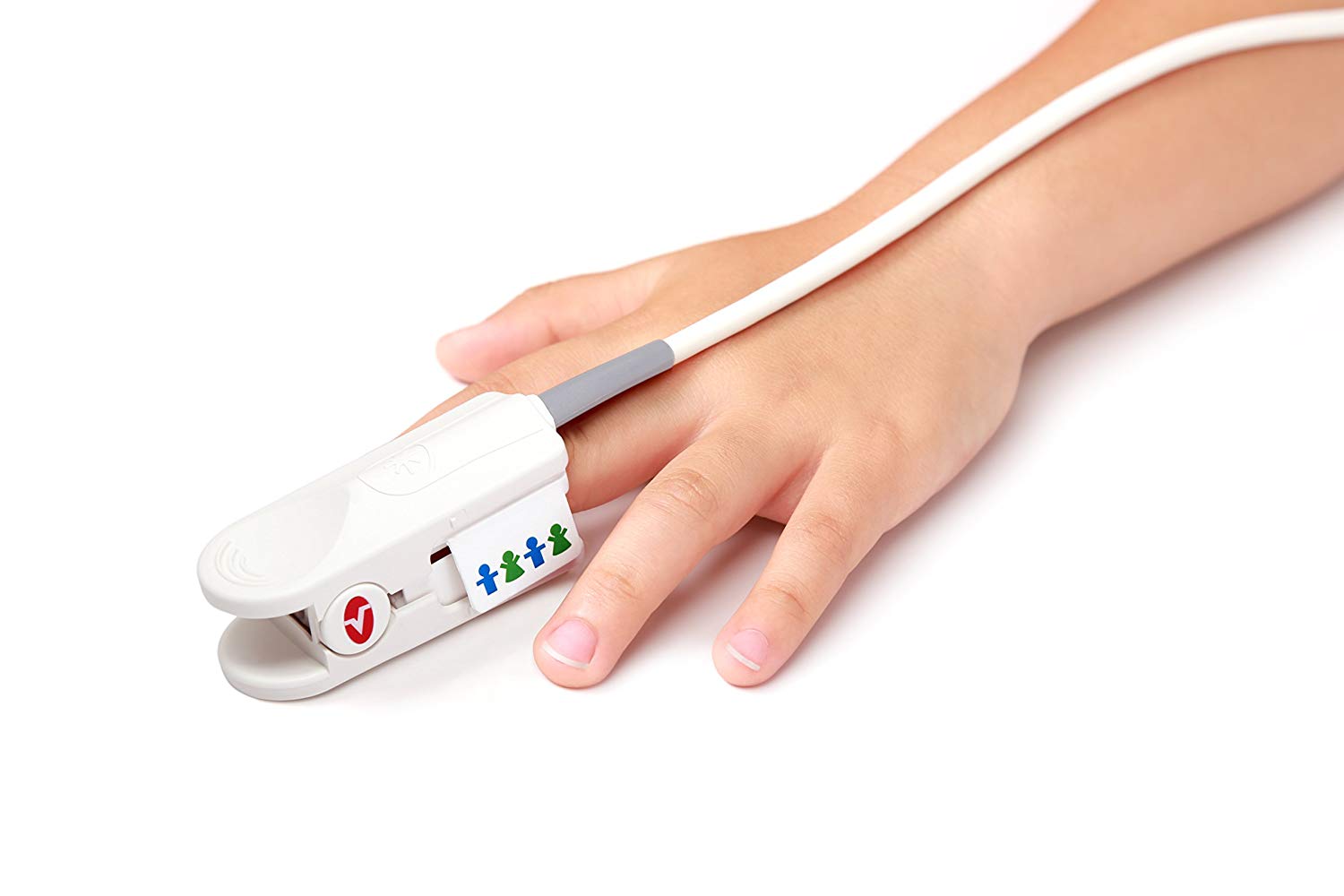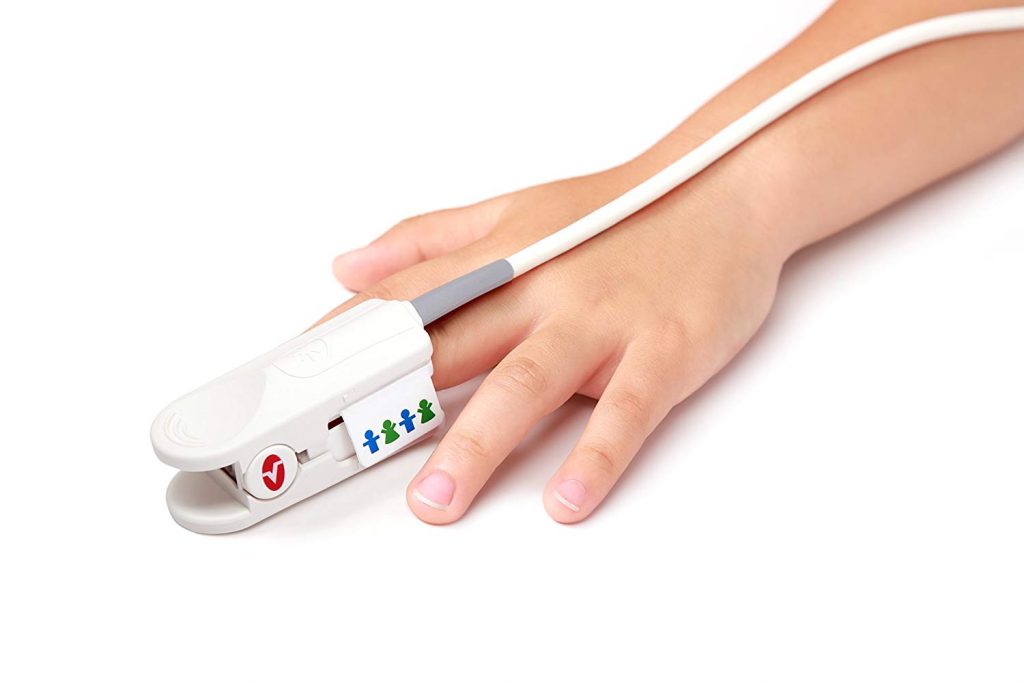 Athletes also need to keep track of their cardio performance too. More so, we now introduce Masimo iSpO2. This must have portable gadget is a pulse oximeter that can track the blood's oxygen saturation and heart rate which is considered as one of the most important areas to understand when it comes to lung and heart performance. If you want to do a check then put one end on your finger then plug the cable included into the lightening port on an iPad or iPhone device. And in conjunction with one another, both of the devices work together in order to get the aerobic efficiency then afterward stores this data in an iOS application. The app will help you access the stored metrics anytime and anywhere.
[amazon box="B00HB7UX3O" title="Masimo iSpO2″ image_alt="Masimo iSpO2″ rating="3.8″ image_size="medium" description="iOS device compatible Pulse Oximeter"]
In addition to that, Masimo utilizes a hospital-grade Masimo SET pulse oximetry. This component measures the pulse rate and oxygen saturation in the blood during low blood flow to your finger and any movement. Moreover, the parameters provided include SpO2 which stands for Oxygen Saturation, PR for Pulse Rate, and PI for Perfusion Index. You can also share your measurement history from more than 12 hours in the form of a .csv file. It operates on all iOS devices and it is lightweight and portable so it comes very handy on your travels especially that it includes a compact carrying case.
Hyperice Vyper 2.0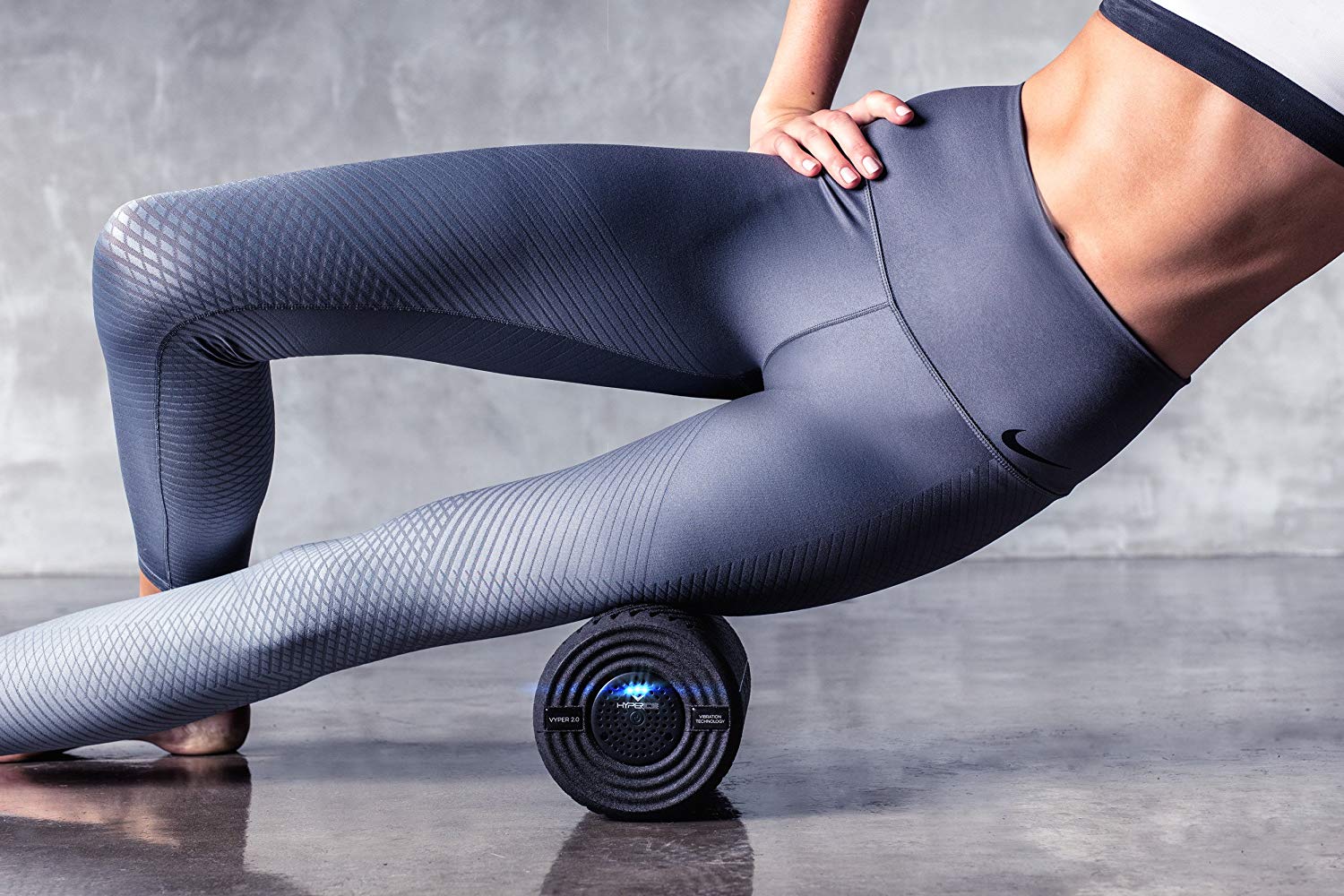 For years now, it seems that foam rollers have taken the label of a real must-have for weekend warriors and athletes alike. Well, who would reject this fact? Foam rollers like Hyperice Vyper 2.0 are very useful most especially that it helps users on their warm-up to cool down alike. However, this excellent gadget is quite unique. It is because; it provides an advanced dimension on a tried and tested foam roller by rendering the ability to vibrate while rolling it over the body.
[amazon box="B074GNCGKZ" title="Hyperice Vyper 2.0″ image_alt="Hyperice Vyper 2.0″ rating="4.2″ image_size="medium" description="High Intensity Vibrating Fitness Roller"]
Hyperice Vyper 2 comprises three power level options as well as a battery that can last up to two long hours of use in one charge. It aids anyone to get better flexibility, reduce muscle fatigue, and improve circulation of the blood which allows faster and easier recovery. This product claims to be two times better and more effective than a common foam roller existing today. Hence, it is the best portable fitness gadget we must always have with us. This helps to prevent further injuries and downtime to happen either on our workouts or sports competitions.
Final Thought
To get a fit body is like a race with no finish line. We must keep on running to belong and keep on watching out to keep on track. More so, make your 2019 healthier and happier. Live a healthy lifestyle and make it better using these top portable fitness gadgets on our list.