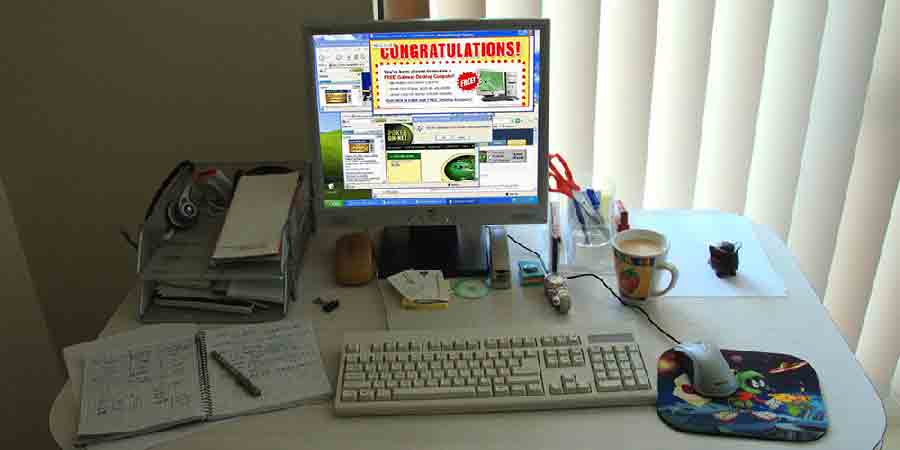 If you don't have the right protection, malicious adware can infect your computer. The moment it happens your private information has the possibility to be exposed to shady advertisers and hackers who will eventually bombard you with a lot of unwanted ads and the likes. Good thing getting rid of these possibilities is now easy. Just use one of these top 5 best antiviruses for malware and adware today for a secure and adware free machine.

Updated on 3 December 2023
What is Adware?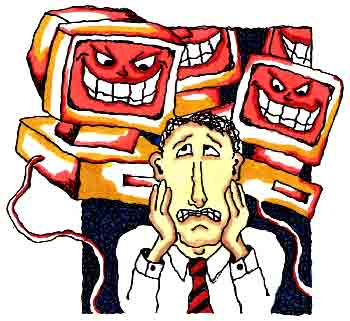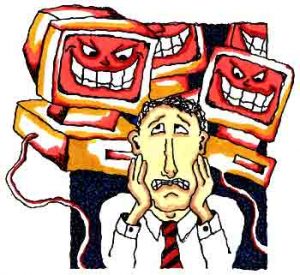 For most of us, a computer virus is the most familiar word that keeps us anxious when browsing on the internet and connecting storage devices in our computer. However, there is more than that. Apparently, there is Adware too that embed itself to a computer in order to analyze the entire device data. As well as target the user with annoying advertisements.
The most particular activity of adware is to affect your web browser. It embeds unwanted advertisements that specifically targets the personal information it collects in your computer. The sad thing here is that adware is everywhere, especially in any type of web browser. The good thing? This kind of malicious software is extremely easy to identify.
Since adware embeds ads into the web browser, you can observe numerous signs that your browsing experience is already unnatural. So, to identify if your computer is possibly infected by adware, check out the list below:
The web pages you always visit displays unnaturally.
Advertisements show up in areas they shouldn't be.
The links of websites lead you to different locations.
The homepage of your browser has changed without permission.
New extensions, toolbars, or plugins are installed.
Your web browser surprisingly slows down.
There is unwanted software installed on your computer.
Browser unexpectedly crashes.
Today, there is a lot of best antivirus adware malware removal software that offers solid protection against malicious programs that can expose you to great trouble. In here, we rounded up our list with 5 best antiviruses for adware that is tried and tested to really help you out. Remove malicious programs that infect your computer with this excellent solution in an instant.
5 Best Antivirus Adware Removal
Norton
In the antivirus industry, Norton by Symantec is one of the solid and recognizable brands today. Its compatibility with a wide range of different platforms makes it accessible for users such as Android, Windows, iPad/iPod, and Apple Mac. You can also rely on its security and reliability, given that this best antivirus adware removal is a well-known veteran in the PC security and antivirus arena. Therefore, expect excellent malware and adware removal tool proven with top-notch performance.
Besides from effective removal of adware, Norton also has other expert features that you should know. Check them out:
Web Protection
Spyware Removal
Malware Removal
Block Phishing Sites
VPN Internet Security
Real-Time Protection
Scheduled Scans
Live Chat Support
Phone Support
Bitdefender Antivirus
Over the last few years, the best antivirus for adware, Bitdefender Antivirus is regarded as one of the highly regarded products in the industry. Of course, it is for good reasons. But compared to other antivirus companies, Bitdefender is still young in the industry. Yet, it has already established its name as a solid authority in the game. It is compatible with Apple Mac, Windows, and Android users so if you own a machine running such platforms, you are able to enjoy the benefits of this outstanding anti-adware solution even today.
Organizations and lots of reports commended Bitdefender for doing a great job in removing malware, spyware, adware including other malicious programs. By its efficiency and reliability, backed up with numerous impressive awards according to its ability to identify malicious software and harmless software. Trusting this outstanding anti-adware solution is actually a no-brainer.
McAfee Antivirus
Known as one of the best antiviruses for malware and adware, MacAfee Antivirus is a great option when it comes to removal of this kind of malicious computer program. It features a Smart Protection compatible with both Android and iOS devices. Plus, it has social media security that prevents its users from downloading unwanted malware and adware via redirecting users back to safety when needed.
Daily, this leading antivirus software protects more than 325 Million devices a day. It includes Windows, Apple Mac, iPad/iPod, and Android devices. Furthermore, this software is incredibly easy to navigate. It has a user-friendly UI and very simple navigation so you can experience fast and convenient anti-adware protection 24/7.
Malwarebytes
If you want the best antivirus adware removal that offers real-time solid protection, use Malwarebytes. In the world of technology, you have to choose a high-performing software that can give you strong four-layered security that can cover you at all times.
This system security software prevents users from landing in harmful websites by running a smart behavioral analysis to block and scan suspicious computer programs. This way, you can avoid malicious software from damaging your computer system which is very essential in blocking adware too.
Moreover, Malwarebytes brings peace of mind to its users. Not only that it blocks and removes major threats in devices, but also, it is excellently capable of securing you from hackers as well.
AVG Technologies
Knowing that it has over 200 Million users, AVG is considered as one of the biggest brands in the industry of antivirus. It is a well-established antivirus product that is apparently not surprising at all. It is because this best antivirus for malware and adware is very reliable and popular due to the numerous positive feedbacks it has received from reviewers and active users.
Additionally, AVG boasts a lot of extra features which includes Family Safety and LinkScanner. Both of these are more than enough to give you basic system protection. But if you need more than that, you can opt directly to its advance settings which gives a lot of hardcore configuration of course. The learning curve, however, is just minimal especially that AVG supports chat. This way, you can ask help to AVG's customer service and support team.
Final Thought
Browsing can either leave you happy or sad. Well, you'll be happy if you are protected with the best antivirus adware malware software. And otherwise, if you ignore the risks of having none. Therefore, consider covering yourself with a reliable system protection today so you can skip the risks and browse confidently from time to time.