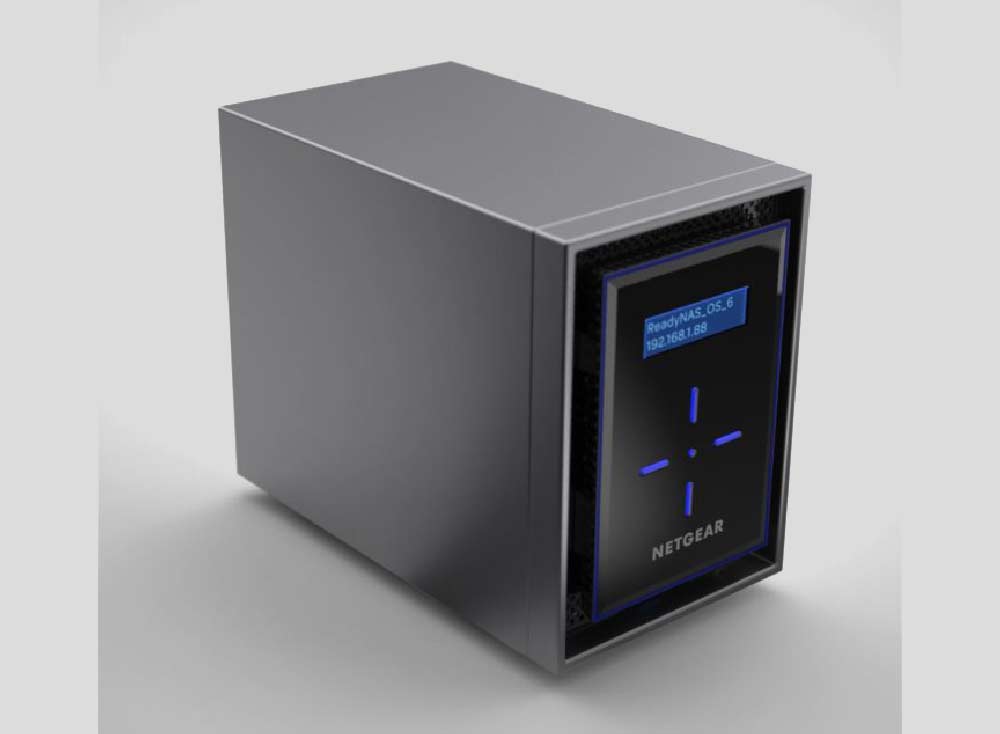 NetGear is good at connecting people. Is it just a marketing promise or there is a reality behind it? So today, we would like to share to you the result of our review. We have conducted NetGear NAS reviews before but today, we will share three of their best network attached storage devices that ranges from 2 to 4 bay NAS. This brand is one of the well-known NAS brands that produce powerful, easy to use, and smart devices designed uniquely to cater to the needs of different entities and individuals. So without much of ado, here's everything that we found.

Updated on 22 September 2023
NetGear ReadyNAS 212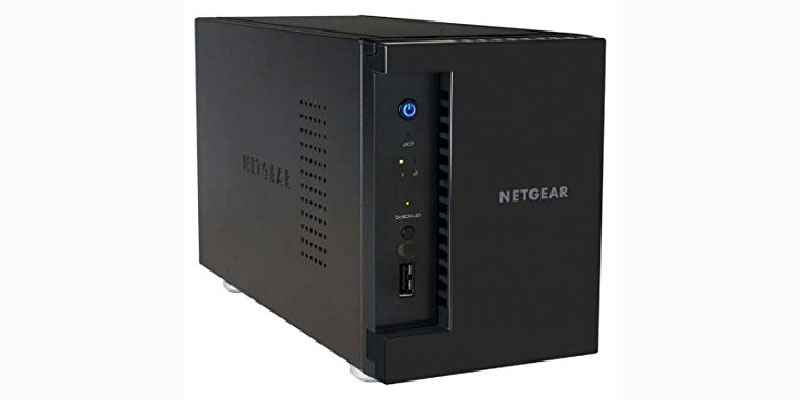 The NetGear ReadyNAS 212 and the NetGear NAS 214 is the two HD streaming network attached storage of NetGear. These two devices are specially designed with breakthrough performance and easy to use technology that every NAS users will definitely love.
The NetGear ReadyNAS 212 is a 2-bay network attached storage that can fully protect your files and centralize them so you can get access wherever you are and wherever you go. As a matter of fact, compared to other storage solutions this NAS can give you access to your data with up to 100% faster because of Link Aggregation. With this hardware, you don't have to suffer from sleepless nights just because you are worried about the security of your critical data.  Through its 5 levels of data protection, you can now rest easy that all the important files of your small business or home office are secured.
Another factor why this NAS is capable of providing robust security is because it is equipped with VPN-based ReadyCLOUD. And getting back to its five levels of data protection, the automatic RAID secures and protects your data against possible and unexpected disk failure that mostly happens to other NAS drives because of poor preventive measures. Additionally, it offers snapshot technology that renders efficient restoration of data you lost when things go out of control.  It also has free and real-time antivirus protection against malware and long-lasting data integrity. This feature can be achieved through its bitrot protection.
The highlight of this NAS is its superior processor that can perform up to 1.4GHz frequency. It is actually equipped with a quad-core CPU and a 2GB  RAM that delivers an overpowering performance and great productivity to users.
Apparently, it is one of the best choices to utilize a powerful platform for media servers such as iTunes, Plex, or native DLNA. This storage solution is the best in terms of HD media streaming.
[amazon box="B015S0Y50M" title="NetGear ReadyNAS RN212″ image_alt="NetGear ReadyNAS RN212″ rating="4.1″ image_size="medium" description="2-bay NAS with Quad-Core CPU"]
NetGear ReadyNAS 214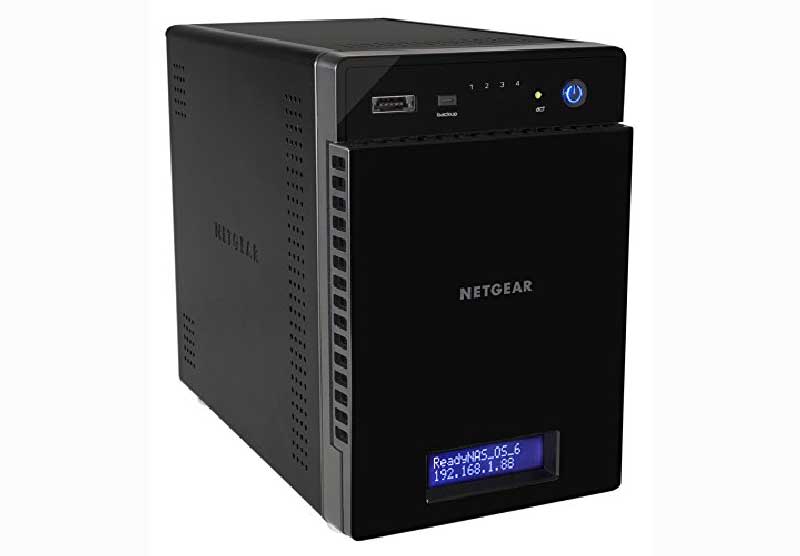 If you are looking for a NetGear NAS 4 bay hardware that can support both your inner creative and movie junkie, then stop searching and get the NetGear ReadyNAS 214 right away. Not only does it have a high-flexibility in terms of storage scalability but it is also high-performing when it comes to HD streaming.
The NetGear NAS 214 is also powered by a quad-core processor that can perform up to 1.4GHz of frequency. More so, it is a great storage device that can house the most powerful platforms for media servers such as native DLNA, Plex, or iTunes. If you are a professional creative who wants to view images and videos in the highest quality possible. This NAS is the best one for you. Achieve a full 1080p real-time streaming as well as transcoding to a remote device using this NetGear NAS storage.
Since we all need a reliable storage solution that can give us a clean result when running an anti-virus. NetGear equipped this sleek box with the best features so it can be capable of providing a near-zero performance loss. Not only that because it also works as an advanced backup to your mobile devices and PCs With this you can transfer your files into it without the need of any extra software.
Aside from that, you can now sync folders between PCs and ReadyNAS in real-time. Actually, you can do this anytime and anywhere as long as there is a reliable internet connection.  Let alone that it integrates Time-Machine. This means you can use this cutting-edge technology to backup all the data on all your Mac PCs.
[amazon box="B015S0Y50C" title="NetGear ReadyNAS RN214″ image_alt="NetGear ReadyNAS RN214″ rating="3.9″ image_size="medium" description="4-bay NAS with Dual-Core CPU"]
NetGear ReadyNAS 422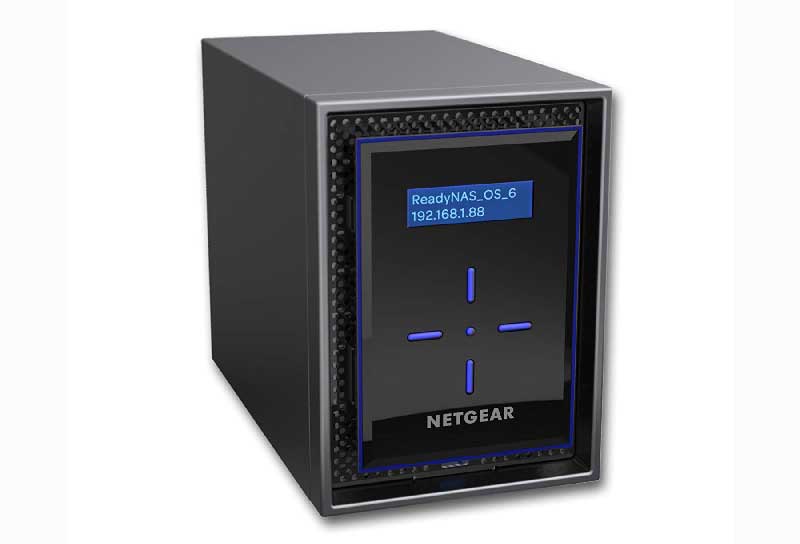 We will not end this NetGear NAS reviews without discussing everything we found out about the NetGear ReadyNAS 422. Just like the first RN NAS that we have reviewed in this list. It also has 2 drive disk slots for storage scalability and a powerful Dual Core 1.5GHz processor. This creates a combination of massive storage and high performance.
This NAS can provide up to 20TB storage capacity that can perfectly house your libraries in a private cloud. It also has a 2GB RAM. As well as bulk of useful features that can make you productive and efficient in no time.
The NetGear RN 422 is actually high-performance business storage. It can protect the core of a business which is none other than data. As a matter of fact, you can see this NAS on Law firms, Insurance agencies, medical offices, and real estate offices wherein massive data were gathered every single day.
One of the best things about this storage solution is that it has intuitive remote management and monitoring. It connects to different cloud backup services such as Google Drive, Amazon, and Dropbox. Moreover, it enhances team collaboration because it allows anytime and anywhere access through the internet connection. All of this is possible using the NetGear RN 422.
Furthermore, it can provide better and greater business continuity through its comprehensive backup. It is also a great choice of hardware and storage capacity between 2-6 days rackmount and desktop. Aside from that, up to 40 users can use this sleek storage solution. For small to mid-business sizes, this NAS is one of the most ideal to consider.
[amazon box="B01N4FXY9I" title="NetGear ReadyNAS RN422″ image_alt="NetGear ReadyNAS RN422″ rating="4.5″ image_size="medium" description=2-bay NAS with Dual-Core CPU"]
Final Verdict
Among these clear and comprehensive NetGear NAS reviews, which one is your most favorite?  For those individuals who love streaming, the NetGear NAS 214 and 212 are the devices you can choose from. On the other hand, if you need a stronger storage solution for your business. RN 422 is the best one for you.