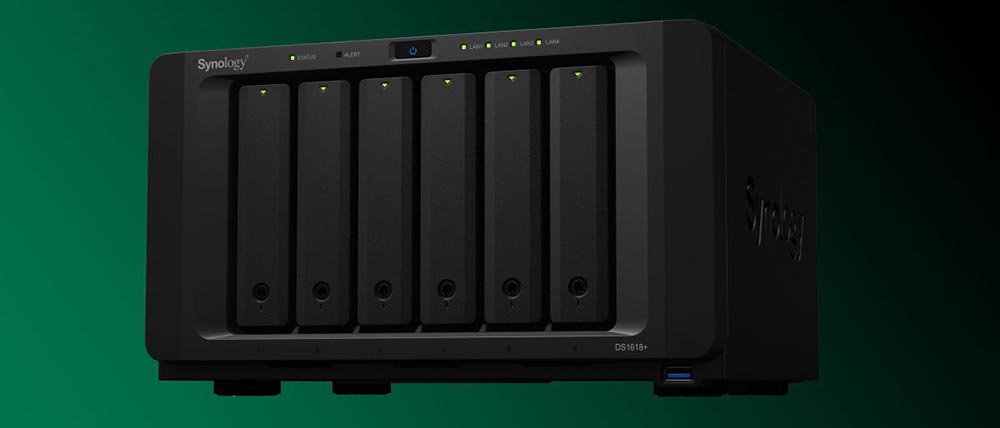 Updated on 25 September 2023
Every kind of need has its own type of solution. For this reason, we need to see the pros and cons of NAS drive for surveillance. Today, we are about to explore about three top-notch network-attached devices that might have the features and specs we need to efficiently store video surveillance footages. So keep up and see how it goes.
In a complete security system, reliable storage plays a great role. It is especially that video files are apparently heavy that can consume lots of storage space. This is the reason why you must select a NAS for video surveillance storage that not only have massive capacity alone. Because aside from capacity, effective video surveillance storing also requires security and freedom from error.
NETGEAR ReadyNAS RN212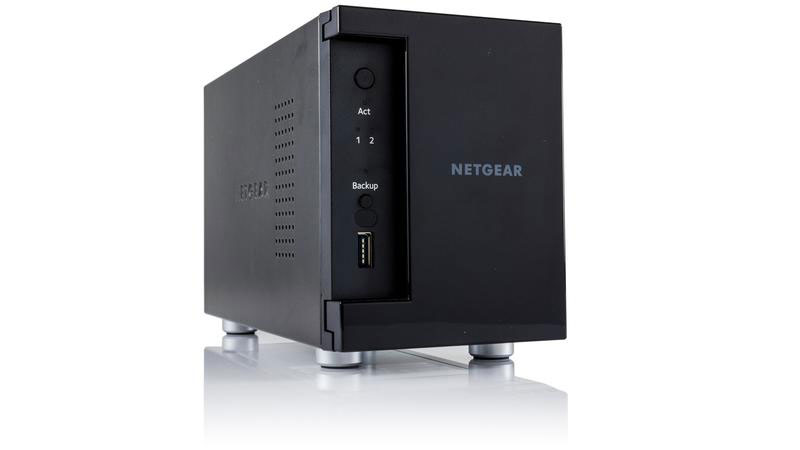 If you consider buying a storage solution for your home or small office security system, NetGear ReadyNAS 212 is the best NAS for video surveillance storage you must buy. With its 2 hard drive slots. You can get up to 12TB of free storage when you insert two 6TB drives on both slots.
Aside from that, this reliable NAS for surveillance camera comprises a quad-core 1.4GHz CPU and it is packed with 2GB RAM. This provides enough speed you need to transfer and copy video surveillance footages recorded by your security system. It is also capable of providing full 1080p real-time transcoding and streaming to multiple devices which access the storage at the same time.
Moreover, your files are completely protected and always ready. This is to provide an easier way to organize and centralize everything you need. Through its effective link aggregation, you can now access your stored data for approximately 100% faster compared to other expensive NAS devices.
This reliable NAS for video surveillance storage can help you get the peace mind you badly need. It features 5 different levels of effective data protection that can help not only you but also your family.
[amazon box="B015S0Y50M" title="NetGear ReadyNAS 212 " image_alt="NetGear ReadyNAS 212 " rating="4.3″ image_size="medium" description="2-bay NAS with Quad-Core CPU"]
Synology DiskStation DS1618+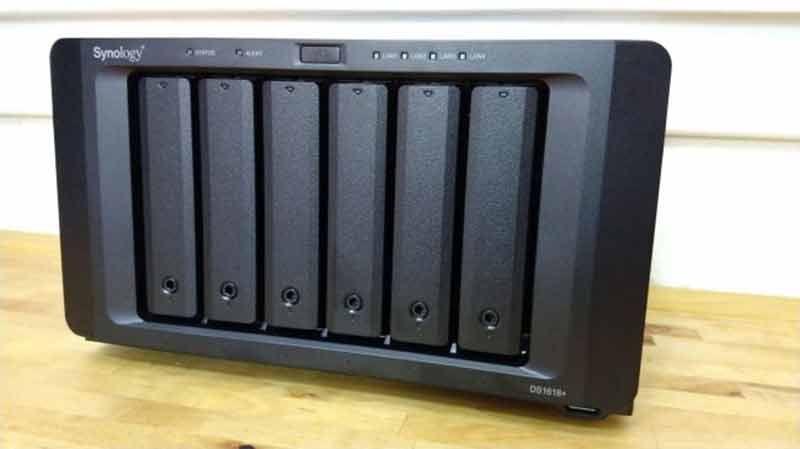 If your need for storage is really demanding, you can use Synology DiskStation DS1618+. Apparently, the easy access to surveillance videos is really important, especially that these are an effective instrument to review crimes and catch criminals. The DiskStation 1618+ is a seamless data back up that can guarantee that your files are safe fro, data loss and other risks of destruction. Besides, the quality of surveillance footage has to remain intact so the moment you need it again, you can still video it with the same state.
Data corruption has multiple factors, this includes ransomware, human-error, and many more. So, if anything happens this Synology NAS for surveillance can give you an easy way out. This is either via creating a back up to major cloud storage or transferring your files to an offsite location.  Isn't it very helpful?
Another thing notable about this storage solution is its generous hard drive slots that provides you with a lot of chance to upgrade. While having two drives are enough to cater to a simple home security system, bigger ones need something massive, something big.
This NAS can provide up to 84TB of storage capacity that is big enough for storing lots of video surveillance. Actually, you can use it, especially as a video surveillance hub. The Synology DiskStation DS1618+ has a feature called Surveillance Station that can help you secure and protect your home as well as a business by providing the capability to manage several network cameras. You can also review camera feeds live remotely using its mobile app.
Smart Video Surveillance is now at your reach using this NAS. It provides intelligent alert and searches useful video footage.
[amazon box="B07CR8RZYY" title="Synology DiskStation DS1618+" image_alt="Synology DiskStation DS1618+" rating="4.3″ image_size="medium" description="6-bay NAS with Quad-Core CPU"]
WD Diskless My Cloud Pro Series PR4100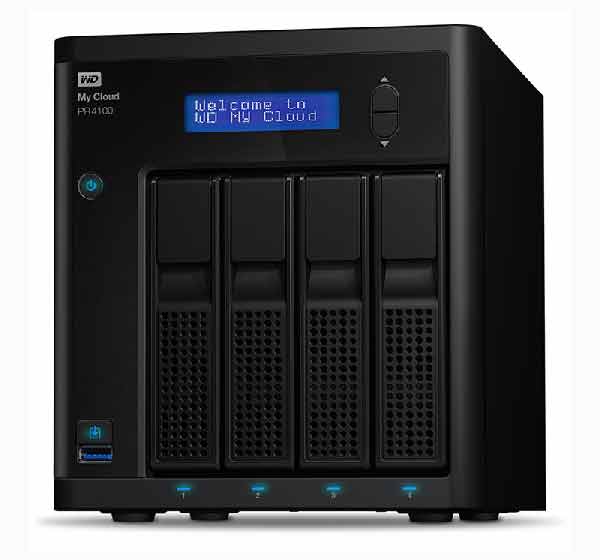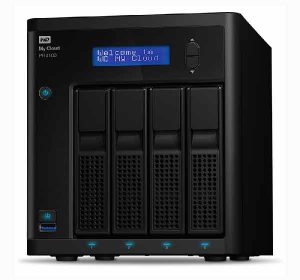 Another NAS for video surveillance storage is WD Diskless My Cloud Pro Series PR4100. Now that we need something that can accommodate almost everything and anything somewhere. This 4 bay NAS comes handy.
WD Diskless My Cloud Pro Series PR4100 is seamless and efficient in terms of streaming. That is due to its built-in hardware transcoding that transforms media in the right format. This way, you can have a smoother and better streaming quality.
Plex Media Server is also included on this cool hardware. And it is essential if you also want to store and access the movies you love. Once you store these files in this excellent storage, you can access and modify it anywhere every single time you need them.  Use its one-touch copying feature for easy backup.
Additionally, just like the other high-end NAS today. This NAS includes RAID management where you can select the best level of protection you want your data to get. While a complex password can help you to secure your data from cybercriminals, you can also get to use two power ports as a backup the moment your power supply fails.
The most important thing about it is that it is super easy to set up and use. You can actually find the My Cloud Pro Series directly on your network and it is installed on the web. This is the reason why setting it up and using it is quite easy.
Store your video surveillance footages with this reliable NAS and you'll get easier access on them. While you are traveling away from your home, you can now review and monitor everything that happens inside your abode. Moreover, if you are a company owner, this storage solution is a wise choice to consider. Not only that it has a massive capacity, but also the best features needed for an effective video surveillance storage.
[amazon box="B01GLRX6C4″ title="WD Diskless My Cloud Pro Series PR4100″ image_alt="WD Diskless My Cloud Pro Series PR4100″ rating="3.8″ image_size="medium" description="4-bay NAS with Quad-Core CPU"]
Final Thoughts
To sum it up, storing high-quality video footage requires an excellent NAS that can secure and protect it for a long period of time. The quality of these footages is important to help investigations to advance just in case something has done in or out of your home. Aside from that, employers can also utilize a NAS for surveillance camera to, later on, get an insight into their business. So better consider that perfect storage solution that can meet the requirement of an effective video surveillance storage.