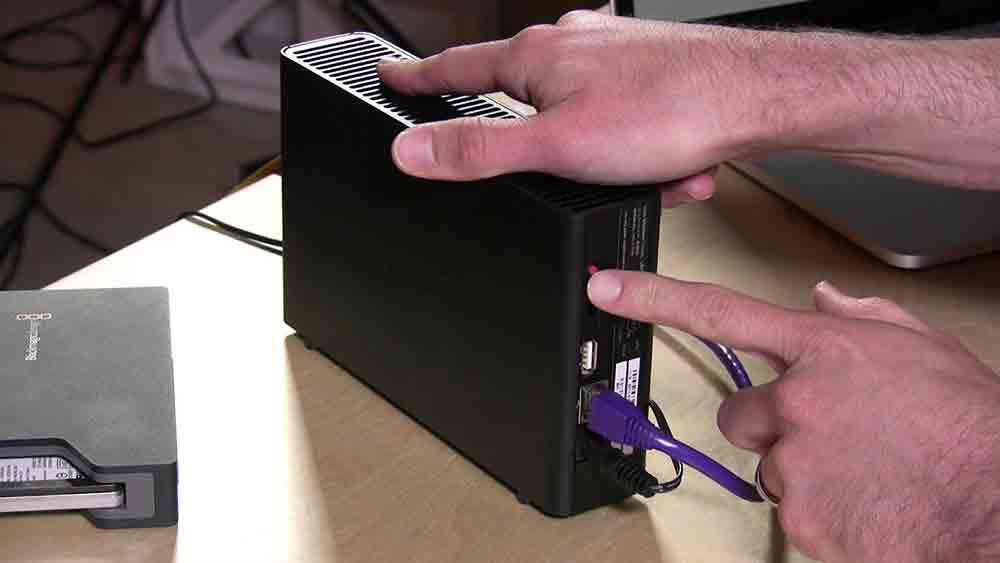 We can't just clear up space on our devices and delete our years worth of pictures and videos in order to make some room for others. In fact, you can save them in one place. A place where you can have them back again and access them from time to time. Moreover, if there is a cheap way you can save them all, here it is. The top 3 best budget network attached storage that you can have under $150.
Top Under $150 NAS
Synology DS119j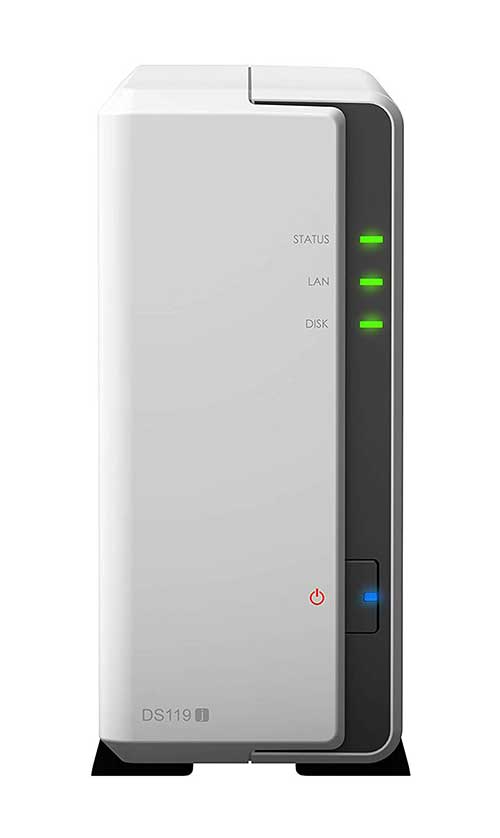 If your small business or home office only requires moderate cloud storage. Then this affordable network attached storage can definitely help you out. The Synology DS119j is compatible with any solid state drives and SATA III hard drive disks, as well as supports up to 8TB disk drives. Moreover, we can say that 8TB data storage is 8 times better than utilizing a standard 1TB hard drive disk alone. Which is why this NAS device is not a bad choice at all. Plus, NAS devices offer a lot more than just being massive storage alone.
On the other hand, you can always choose to install a hard drive disk with lower capacity if you want. You can choose between 2TB, 5TB, or 8TB whichever capacity suits your needs. However, knowing that Synology Ds119j only has 1 drive slot. We recommend you to acquire a drive with the highest capacity instead. Because it is better to pay a huge amount once than buying two drives that you can't use at the same time.
Now talking about its performance, we warn you not to expect too much. However, this best inexpensive network attached storage can still provide what you need. It only has a 250 MB RAM, which is not much of power compared to the NAS devices we featured in our lists before. But then again, it still does a good job for moderate storage utilization.
Furthermore, you remotely can access the data you stored easily with this NAS using mobile applications. Like so, it will link you to a wide-range of secured online cloud accounts just in case you want to backup your data.
[amazon box="B07HK5T3KM" title="Synology DS119j" description="1-Bay Network Attached Storage with 250MB RAM" image_alt="affordable network attached storage" rating="4.1″  image_size="medium" ]
WD My Cloud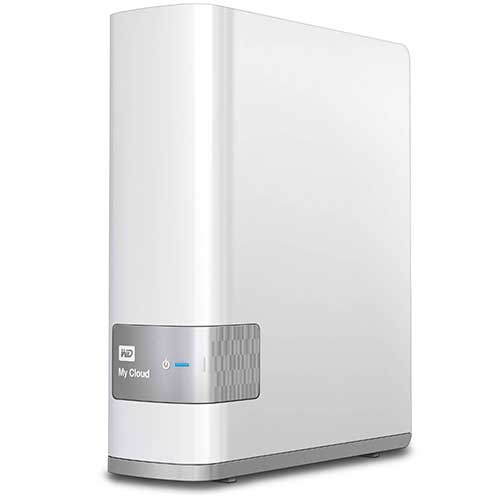 Access everything you need in your personal cloud through this best low cost network attached storage. The WD My Cloud is a reliable tool to centralize your personal files in your own cloud storage. Likewise, it allows you to automatically backup files while being connected on your own home network.

With this affordable data storage solution, you can now share everything you want while you are away. Like so, as long as you have a stable internet connection, you can access your files remotely. This only means that you don't have to travel and get the files you need whenever you forgot to bring them anymore. And also if you really intended to leave them there.

With WD My Cloud, you can now centralize, backup, and organize your entire media library including your videos, photos, and files in your personal cloud. Share and access your favorite videos and photos through your computer, smartphone, and tablet anytime and anywhere you are connected on the internet. More so, you can easily make a place for your small business, home office, family, and friends to gather and save important or memorable files without actually missing a single thing.

For PCs, the WD SmartWare Pro (WDs backup software) can access a flexible option. We also have good news here, because the My Cloud drive is applicable for Time Machine, Apple, and Mac users too. For those who are using mobile devices, you can use the My Cloud mobile application that includes auto backup feature directly to your personal cloud storage.  It helps to keep your irreplaceable videos and photos, so you can finally free up extra space for your smartphone or tablet.

When it comes to its technical specifications, expect this affordable NAS to smoothly work with Windows 7, Windows 8, Windows 10, Mac OS X EI Captain, Mavericks, Yosemite, or even Mountain Lion OS. It also needs DLNA/UPnP devices used for streaming along with a router for internet connection.

The package includes Ethernet cable, AC adapter, My Cloud Device, and a Quick Install Guide.

[amazon box="B00EVVGAFI" title="WD My Cloud" image_alt="WD My Cloud" rating="4.7″ image_size="medium" description="2TB Network Attached Storage"]
Buffalo LinkStation 210 Series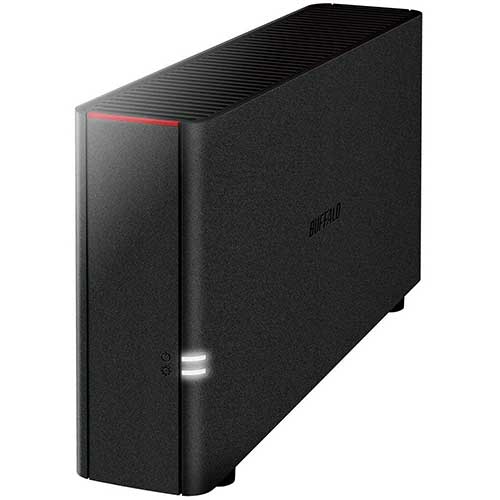 Here is another best budget network attached storage with single drive slot. The Buffalo LinkStation 210 is very cost-effective and intuitive for a single drive NAS. It comes with a lot of features ideal for sharing, storing, serving and securing your entire library of important data. With this affordable network attached storage. You can easily backup your Mac and PCs simultaneously and experience uninterrupted and convenient access to a massive data storage connected on your network through the internet.

As private cloud storage, you can always be on the go via free WebAccess service from Buffalo. This feature allows you to create your own private cloud. This way you can experience faster and easier remote file sharing and access with everyone. As well as anywhere whenever there is an internet connection.

You can also stream your favorite media contents using this best inexpensive network attached storage. Because LinkStation 210 is approved by DLNA. And it works as an iTunes server as well to listen to your favorite music, watch your favorite movies, and series using multiple devices. The best thing here is that you can do streaming simultaneously using this device. It is an excellent shared central storage with a massive capacity that can house terabytes of your files. Furthermore, it is a reliable data storage solution to protect your data. Coming from your smartphone, PC, tablet, and Mac Computer.

Additionally, the LinkStation 210 has five active licenses of NovaBACKUP Workstation Buffalo Edition. t also has Time Machine support granted for multiple Mac computers you use. This way you will have a whole home data protection and backup. And for better and simplified file management and downloading, this cost-effective NAS includes a built-in BitTorrent client. You can always go beyond and expand with this 1 drive bay NAS through its USB 2.0 port. This allows users to level up and increase storage capacity. And if ever they prefer backing up data to another device, then this port comes handy.

It is also notable that this NAS device is not only affordable. But it is also easy to install for non-tech savvy individuals out there. Buffalo makes effort to develop reliable and easy to use products. Therefore, expect this one to work excellently just right after you take it out of the box. Enjoy 2TB of secured private cloud storage using this cost-effective NAS device with your family, friends, or employees.

[amazon box="B00JKM0A36″ title="Buffalo LinkStation 210″ image_alt="Buffalo LinkStation 210″ rating="3.2″ image_size="medium" description="2-TB Diskless Network Attached Storage."]