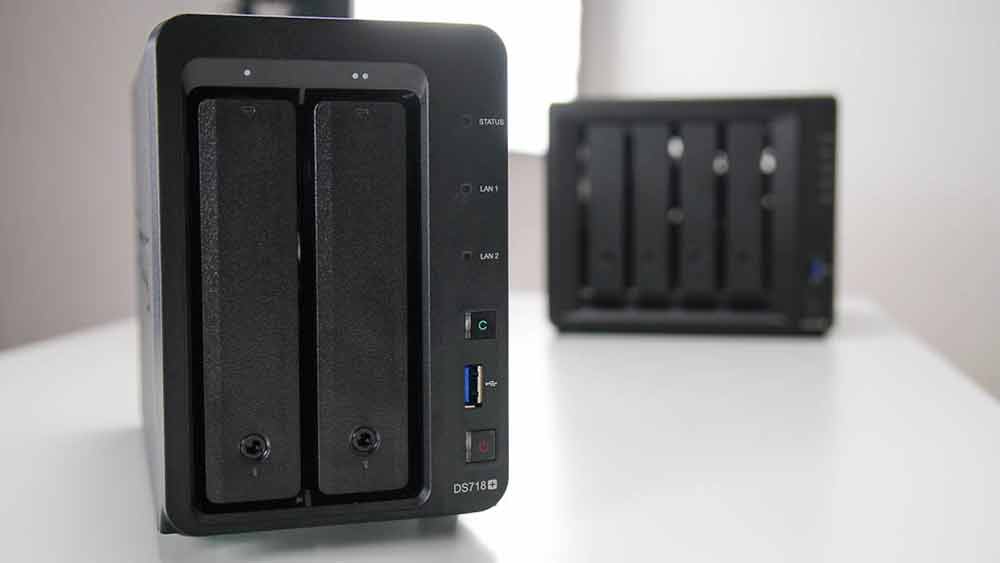 In this generation where HD videos and high-resolution photos are captured from time to time. The need for larger storage is also getting bigger. However, devices alone such as smartphones and computers can't really handle the great load. As a matter of fact, these devices fill up very fast. Which is why we need a larger space to save and secure our files. But, an external hard drive is not enough anymore. Therefore we need these 3 top network attached storage products not only to keep our data secured in one place. But also to make it more accessible for multiple users.

Updated on 8 December 2023
High Rated NAS
Synology DiskStation DS718+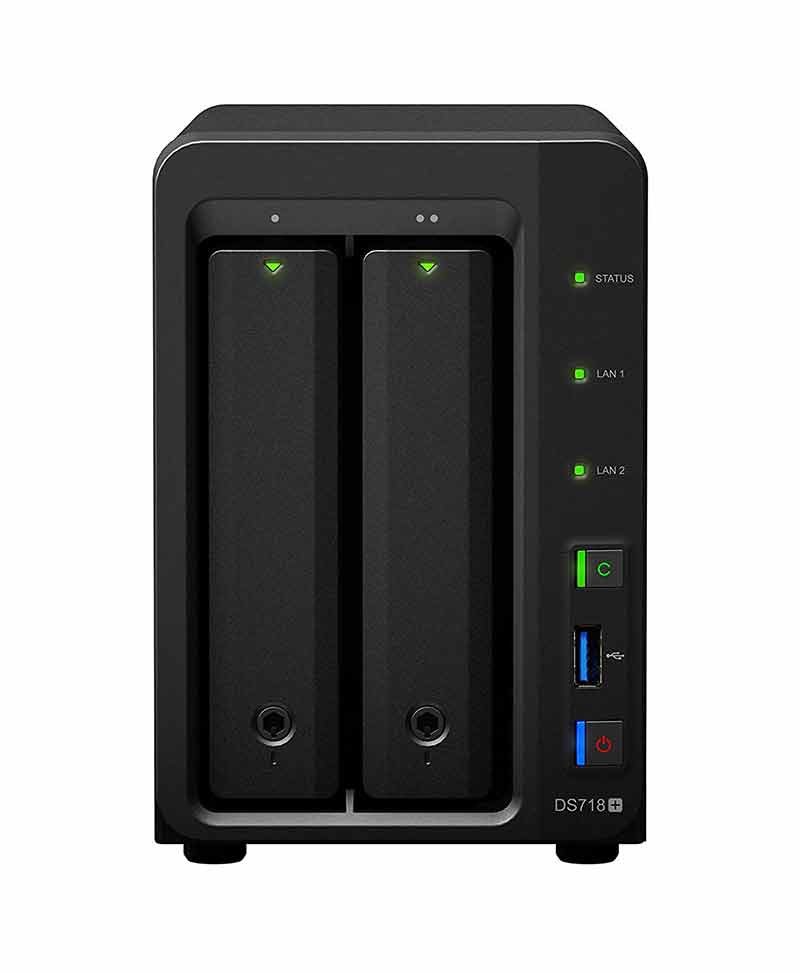 If you need the best network attached storage for time machine. This compact but powerful private cloud storage fits you the most. Synology DiskStation DS718+ is a NAS that provides flexible storage to accommodate your important business data among other files you have. Just like how your need for larger storage grows, it can also grow larger. You can easily increase its storage capacity by installing an additional hard drive on its 2-bay expansion unit. 2 drive bay means you can put a maximum of 2 powerful hard drives inside it.
Synology DiskStation 718+ included the Btrfs file system. And it can deliver the newest storage technology ideal to provide the management needs of a home office or a small business. It also has a real-time H.264 4K/H.265 video transcoding that renders easier and better video playback compared to other top network attached storage.
And when it comes to file syncing and sharing, it has a comprehensive network file sharing protocols support such as AFP, CIFS, FTP, NFS and more. Moreover, since we want to highlight greater data accessibility for multiple users, we will never forget to mention that this NAS device lets you collaborate and centralize your files to let every Njmember of the team access files easily throughout the network. Furthermore, it synchronizes files between multiple devices or across different locations just to allow teams to work together.
One of the pros of this network attached storage is that it is incredibly easy to install. More so, it provides 4K video transcoding as well as it supports different RAID configurations. It also has a wide selection of ports on its port section. Finally, it includes a lot of useful applications.
[amazon box="B075MZTQBT" title="Synology DiskStation DS718+" image_alt="Synology DiskStation DS718+" rating="4.4″ image_size="medium" description="2-Bay Diskless Network Attached Storage"]
Asustor AS6302T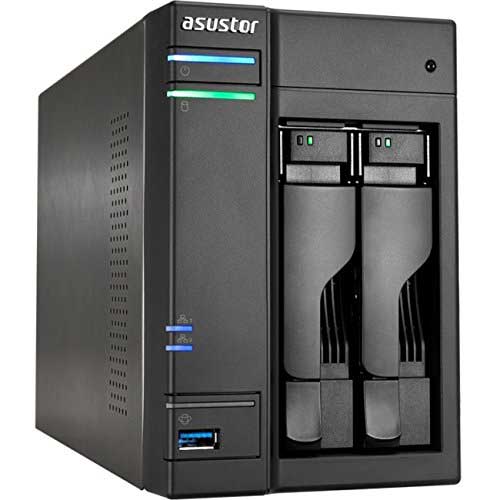 The second top network attached storage on this particular list is awarded to Asustor AS6302T. This 2-bay NAS system is designed for small business and personal use. That is equipped with Intel Apollo Lake platform along with HDMI 2.0 port to render 4K  video, music, and photos while delivering RAID quality protection to secure your data. It also supports a wide range of web-based and mobile apps. However, don't expect too much on its file sharing performance.
In Amazon, you can get a two 3.5 inch drive bays that features quick release cool drive trays that can support more than 20TB storage. Without drives, the entire NAS device only weighs 4.4 pounds. It also includes USB 3.0 port, HDMI 2.0 output, two GB LAN ports, and an S/PDIF audio output.
Unlike other NAS systems, this one is a  bit hard to install. For this reason, it is the best for you to consult a NAS expert first to do the installation for you. But you can always do-it-yourself.
Using this NAS actually pays off after successful installation. Why? Because it allows you to connect multiple devices and make your data more accessible to the group.
[amazon box="B072BXGPL2″ title="Asustor AS6302T" image_alt="Asustor AS6302T" rating="3.7″ image_size="medium" description="2GB expandable dual channel Memory Network Attached Storage"]
QNAP TS-251B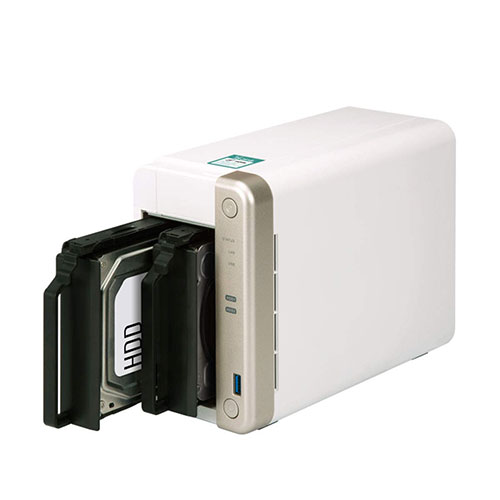 The QNAP TS-21B is now the new standard for home Network Attached Storage. It combines multimedia entertainment and secures data storage into a single excellent device. Plus, it provides flexibility so you can extend potential applications and functionality.
The TS-251B is actually the first ever home/SOHO NAS device of QNAP. Not only that QNAP is one of the top network attached storage brands today but also, it has emerged as one of the most reliable companies expert on producing excellent NAS devices. Moreover, its best features include the on-the-fly and offline video transcoding. It allows you to utilize hardware transcoding to transcode offline your media content. More so, you can likewise convert your media content to an on-the-fly format so you can play them on different devices.
If you want to get the most out of your PCIe slot's performance with M.2 SSDs and Qtier, then use this amazing NAS. Actually, you can schedule Qtier to transfer all the data that are most frequently used in your high-grade SSDs to provide you with an effective Hybrid SSD/HDD solution. It also has versatile compatibility when it comes to connection. With Google Chromecast, Roku, Amazon Firestick, AppleTV, DLNA among others, you can now experience the best multimedia streaming you have never experienced before.
Most of all, you need robust security to guarantee that your important files are well secure. And for that, QNAP equipped its NAS devices with top-notch security features including two-step security verification options, AES-256 bit encryption, snapshot support, IP & protocol access control, and more. Through RAID redundancy you can ensure that your data is secure. Through this all your data will still remain intact even after a drive failure. Isn't it excellent for a NAS device?
Furthermore, the best things about QNAP TS-251B is that it has a speedy performance. It also features a lot of ports to support your expansion needs. Moreover, expect that this excellent hardware is easy to set up. It also supports IFTTT automation and 4Kvideo transcoding as well as it comprises a great selection of applications.
[amazon box="B07GVJTWVD" title="Asustor AS6302T" image_alt="Asustor AS6302T" rating="4.1″ image_size="medium" description="Bay Home/SOHO Network Attached Storage with PCIe Expansion."]
Final Thought
It is actually hard to find a NAS great for a very specific task. However, if you are looking for a great Network Attached Storage to make your files more accessible to a group with multiple members, then this list of top 3 high rated NAS will surely help you. We carefully picked the best among the high rated NAS products reviewed by tech-savvy to compose a simplified list to break everything down for you. So, beyond this line, it is all up to you now to decide on which storage solution can satisfy your needs.