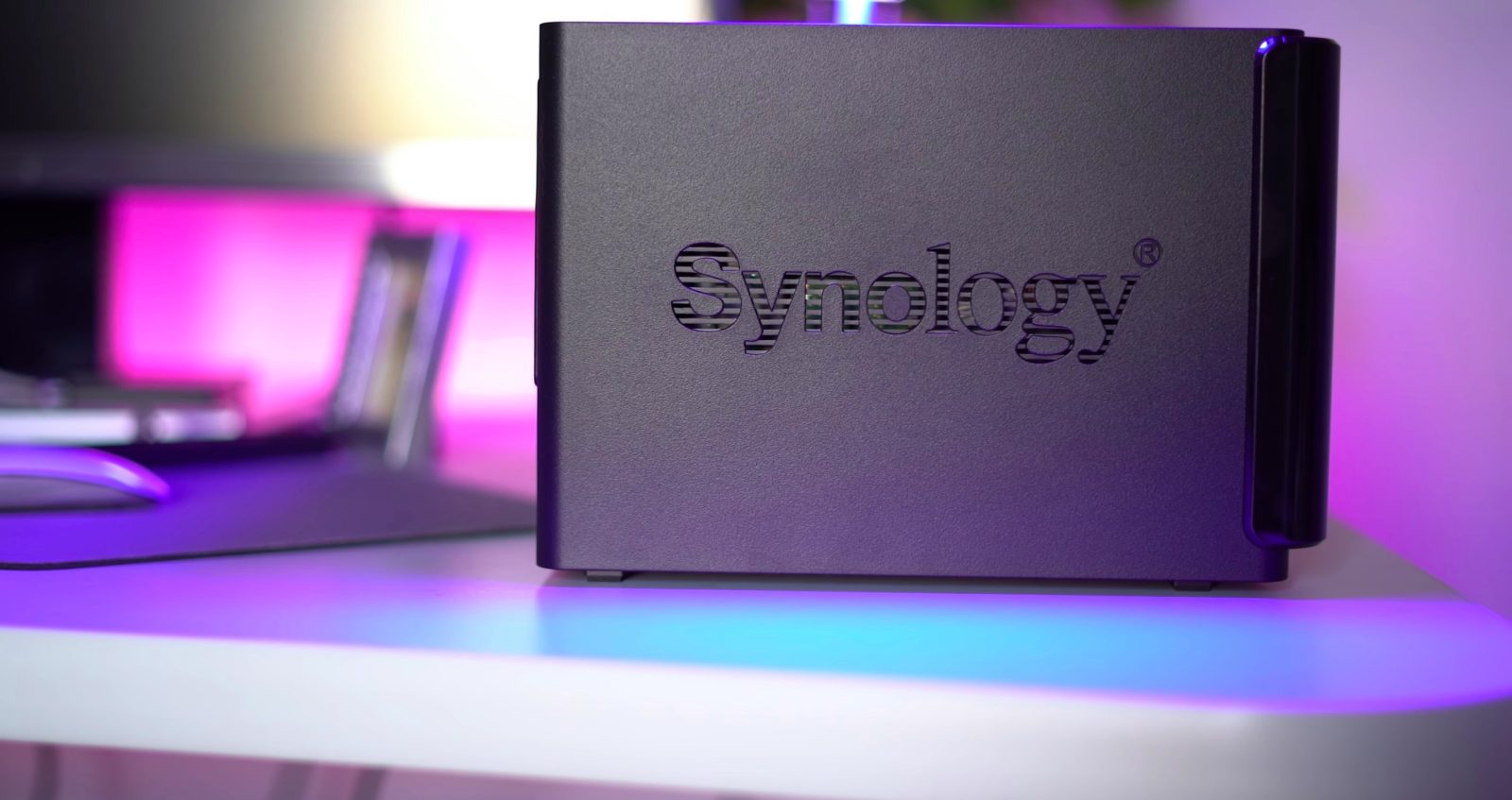 In order for any institution or business to run fruitfully, they need to have a dependable data storage. More so, it is also worth knowing that data storage solutions are now mainly cloud-based or local. Meanwhile, a Network Attached Storage device can blend both cloud-based and local data storage solutions. So, how would you not find NAS as the wisest option? In here we will have a Synology NAS review comprising the top 3 best NAS 2019. Are you ready?

Updated on 6 December 2023
Best Synology NAS 2019
Synology has become one of the crispiest names when it comes to best Network Attached Storage. This brand has produced not just a strong line of data storage solutions, but also, it becomes a powerful authority in its arena. Well, when NAS is the topic you will find a sea of it online. Yet, this also the main reason why it is really hard to find the best one. So to help you guys, check out below our cool list of Synology's NAS best picks.
DiskStation DS1513+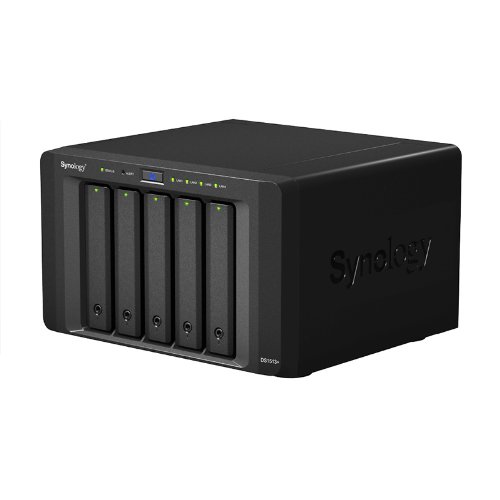 For our top 1 best Synology NAS, we have here Synology DiskStation DS1513. What makes this NAS worthy for the first place is that it supports massive and dynamically scalable storage. Also, it offers a huge amount of excellent features that will definitely renew the way you manage your business and enjoy digital entertainment. All of this will be granted to you, not just by cloud-based storage or a local one. But, this will be yours in both ways.
Synology designed this top-notch device to be a diskless 5-bay NAS. More so, it comprises four incredibly useful LAN ports that have Link Aggregation Support. It also has an expandable Ram Module that provides up to 4GB. Another thing is that you can scale its storage up for a maximum of 60TB through Synology DX513. This allows you to maximize the capacity of your data storage and make it easier to organize and centralize all your business files.
Additionally, Synology added a Passive Cooling Technology as well as System Fan redundancy for its CPU. This NAS can run VMware, Microsoft, Hyper-V and Citrix powered by DSM or Synology Disk Station Manager. Let alone that it carries Automatic Failover and High Availability by SHA.
[amazon box="B00CM9K7E6″ title="Synology DiskStation DS1513+" image_alt="Synology DiskStation DS1513+" rating="4.3″ image_size="medium" description="5-bay Diskless Network Attached Storage."]
DiskStation DS418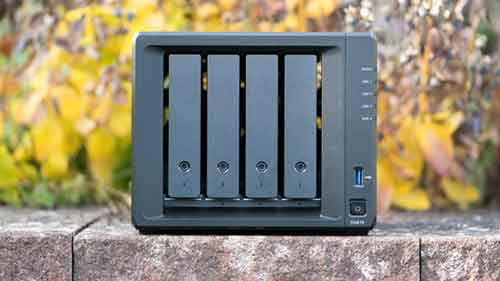 Now let us get to know the Synology NAS 4 bay which took the second place on our list. Synology DS418 is one of the eligible NAS to be called as the best because it offers not just massive storage due to its huge storage capacity but also because it allows you to easily create your own private cloud. Moreover, this NAS device is powered by an all-new 64-bit Quad-Core processor which helps it to deliver outstandingly fast data transfer. Plus this enables it to have 10-bit 4K H.265 video transcoding.
Now, if you hate to set up overly complicated network settings. This NAS is the best choice for you especially if you are going for the easiest way to access your files on the go. You can transfer, store, and access your files anytime anywhere with DS418 over the internet as long as you have a secure connection. In line with this, Synology offers QuickConnect technology that allows you to link using a simple customizable address. In this way, you will be able to access work files and media instantly, using any Linux, Mac, and Windows device like a laptop, computer, or mobile without paying additional charges.
Most of all, all of Synology NAS systems include numerous applications that allow you to explore and enjoy your own multimedia library every time you choose to. Not mentioning that it boasts over 40TB single volume raw capacity that operates with a temperature of negative five degree Celsius up to forty degree Celsius.
[amazon box="B075N17DM6″ title="Synology DiskStation DS418″ image_alt="Synology DiskStation DS418″ rating="4.0″ image_size="medium" description="4-bay Diskless Network Attached Storage."]
DiskStation DS214se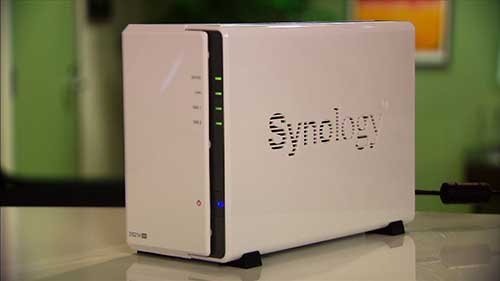 Now for all the budget-minded out there, prepare to meet the best Synology NAS 2 bay with an affordable price. The DiskStation DS214se is made for the money wisely. In fact, it does not only offer a friendly price tag on it. But also, it is indeed an excellent option for casual and home backup, data-sharing, and media streaming needs.
Now to get deeper in our Synology NAS 2 bay review, the DS214se is a 2-bay diskless NAS ideal to use as a private cloud. It is a DLNA-certified media server with 19W low power consumption which makes it efficient and cost-efficient at the same time. It also runs Synology DiskStation Manager version 5.0 which won an award due to its excellent capabilities that allow DS214 to offer a seamless cross-platform way of effective file-sharing.
Today, mobile devices become the major tool for businesses to set them on the go. Which is why it is important to set up reliable cloud storage that can both secure critical files and can easily be accessed remotely. Good thing DSM allows it to work as a mail server via the Mail Server package it has. Plus, if you need a VPN server, search no more because it also provides your VPN needs using its own VPN server.
DS214's design and build are completely matchless. Over the previous years, Synology has utilized a consistent design with their DS models which makes it perfected in DS214 for over the years. Behold that this device is covered with a plastic case with a cool matt black finish. Meanwhile, on its front, you can see a glossy plastic cover. The DS214 is a Data Storage solution for home and small businesses. It is especially for those who choose a storage tool that has the ability of cross-platform backup and file sharing.
[amazon box="B00FWURI8K" title="Synology DiskStation DS214se" image_alt="Synology DiskStation DS214se" rating="4.1″ image_size="medium" description="2-bay Diskless Private Cloud Network Attached Storage."]
Final Thought
Two of the most essential benefits of utilizing a NAS device is the assurance of best backup and data storage. This only means that you don't have to look further anymore because the things you need is now available in a single high-end device. Get these top-notch Synology NAS on Amazon today to experience maximum data storage and effective file keeping right away. And don't forget to drop us your thought about this article in the comment section.