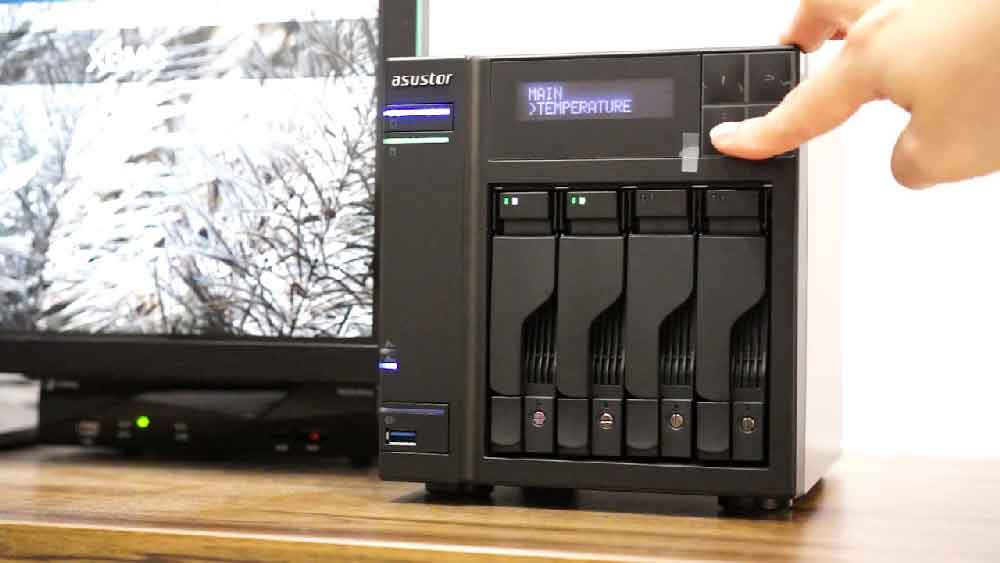 ASUSTOR claims only two levels of speed. And that is only Fast and Extreme. With this catchy line that really catches our attention. We have decided to do an ASUSTOR NAS review where we have unveiled the secrets of three of their best NAS systems. Want to know if your favorite ASUSTOR NAS fast? Or, extreme? If you do, then check it all out below.

Updated on 22 September 2023
ASUSTOR AS3102T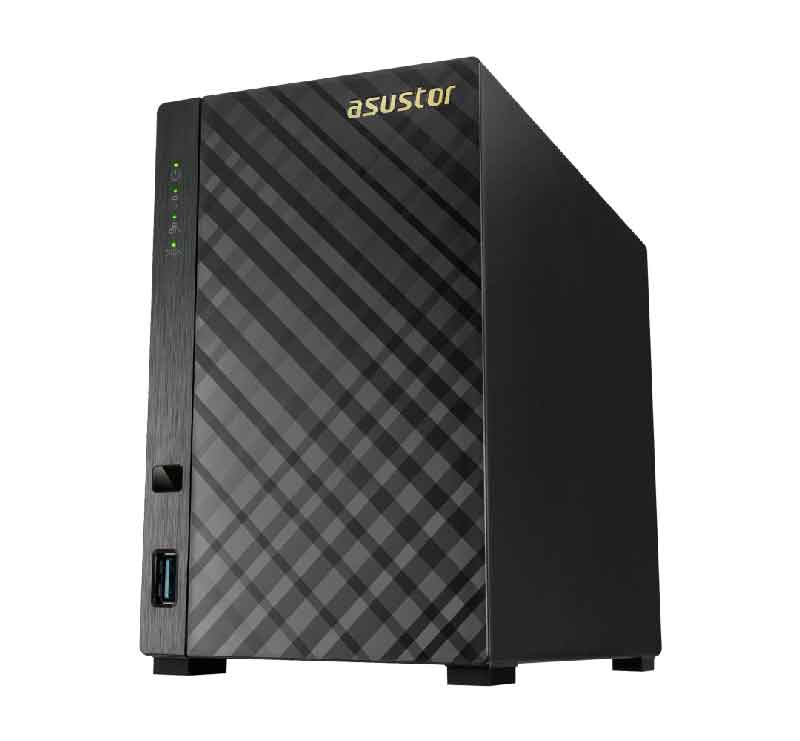 We will start this ASUSTOR NAS review with the most economical device on the list. The ASUSTOR AS3102T is a powerful yet very economical storage solution. It is equipped with a dual-core processor specifically the high-performing Intel Celeron CPU. It includes a 2GB memory and it features an excellent write speed and read speed that can reach up to 112MB and 110MB per second.
The beauty of this NAS is also one of a kind. It redefines the total aesthetic of a NAS by combining modern technology with timeless style. As a matter of fact, it features a stylish diamond-plate chassis that reflects an elegant feel to any space. You can place it in your office desk with confidence especially that it has a unique and elegant look.
But that is not the only thing about this AUSTOR NAS setup that will captivate your inner NAS enthusiast. It is because this storage solution is also equipped with the most advanced Intel Celeron Braswell processor. Aside from that, it also offers a built-in AES NI hardware encryption engine that allows this ASUSTOR NAS setup delivers a fast read and write speeds for encrypted data.
In addition to that, this stealth NAS is also easy to set up. In fact, it comes along with hand screws that make installation and setup easier than any other storage solutions. No need for extra tools, you can actually do this in just a few minutes.
[amazon box="B017M4J6B0″ title="ASUSTOR AS3102T" image_alt="TASUSTOR AS3102T" rating="4.1″ image_size="medium" description="2-bay NAS with Dual-Core CPU"]
ASUSTOR AS6102T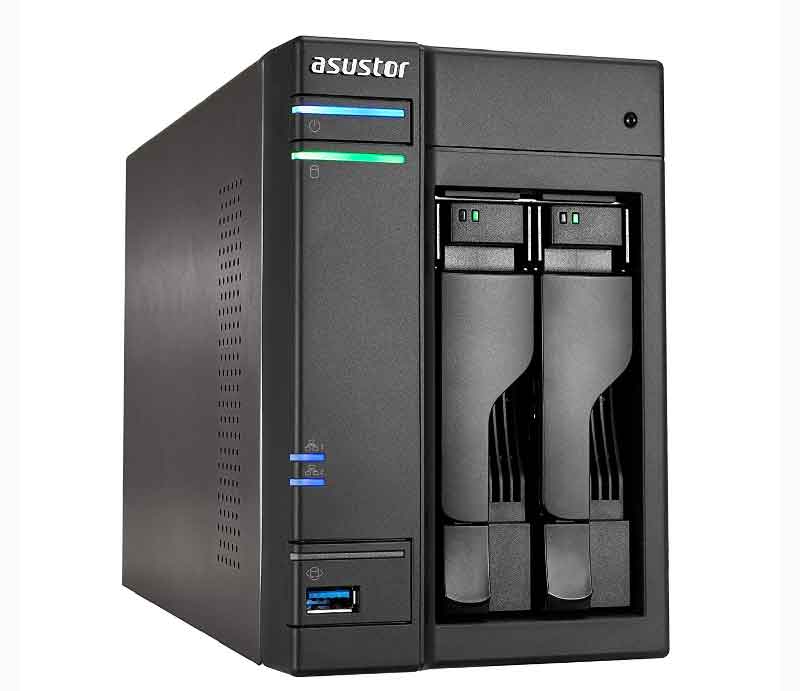 As we go along in testing the ASUSTOR AS6102T, we found out that it is the perfect ASUSTOR NAS Plex that can enhance and provide the needs of a digital home.
A home without Netflix night can be boring. So, why not set up your own kind of Netflix using this multifunctional NAS? Isn't it a great idea?
The AS6102T is a 2-bay NAS that is powered with the dual-core Intel Celeron Braswell which is the latest generation of its kind. Moreover, it has 2GB dual-channel memory plus a read and write speeds of more than 223.39MB per second and 188.13MB per second under the configuration of RAID 1.
Just like what we have mentioned earlier, the all-new AS6102T comprises an ultra-high definition multimedia playback feature. Also, the S/PDIF fiber optic audio output as well as an HDMI 1.4b port is also provided. To sum it up, these combined specs and capabilities offer you a seamless viewing clarity as well as a crystal clear sound that you can enjoy with your family.
If everyone in your home enjoys digital entertainment, this NAS is the best device that is cut above the ordinary. It is also ideal for small offices and home offices due to its expandable storage capacity. Aside from that, this NAS is equipped with a built-in USB 3.0 and USB 2.0. Including eSATA and GbE ports. These clean additions will allow you to connect with different external devices. This will bestow you the power to experience the convenience of a sleek and multifunctional all-in-one NAS storage.
This NAS can provide you a two-step memory upgrade. Depending on your needs, you can choose if you want to level up your memory for up to 8GB or not.
[amazon box="B014MRVRKS" title="ASUSTOR AS6102T" image_alt="ASUSTOR AS6102T" rating="4.1″ image_size="medium" description="2-bay NAS with Dual-Core CPU"]
ASUSTOR AS7004T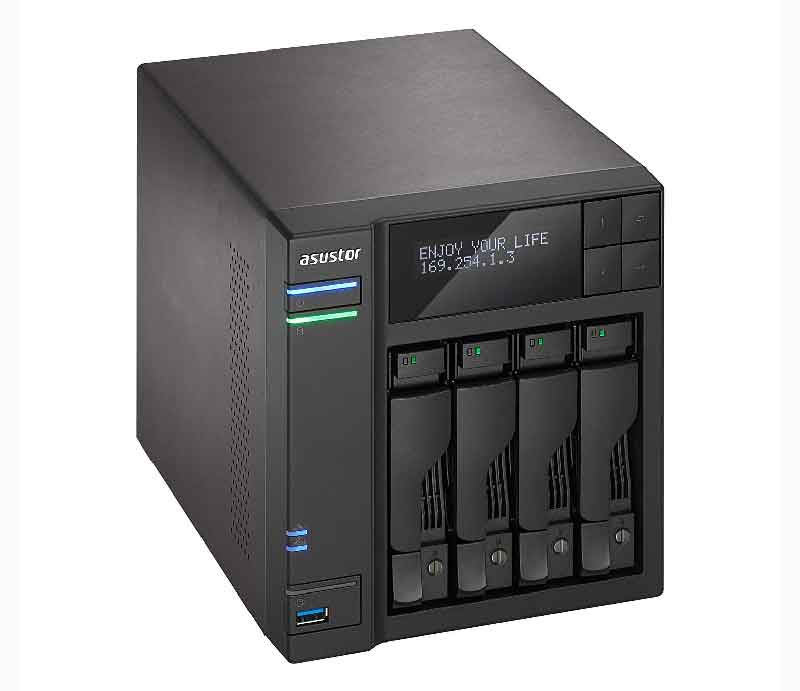 If you are in need of a high-capacity NAS, the ASUSTOR AS7004T is destined to be yours. Not only that it has flexible scalability that you can upgrade up to four times, but it is also the world's fastest ASUSTOR NAS so far among the category of 4-bay NAS storage solutions.
Besides, it comes along with a quad-core CPU particularly the Intel Core i5 3.0GHz. It is also equipped with an 8GB SO-DIMM DDR3. Moreover, the makers of this NAS specifically designed this powerful hardware with a specialized cooling system. It is composed of an extra huge fan along with heat pipes and ingeniously structured disk tray vents. Since most of network attached storage are up from day to night, this brilliant idea is one of the things you can thank about ASUSTOR.
Additionally, a wide range of ASUSTOR NAS apps is also provided for better performance and productivity. Let alone that it offers a smooth and seamless cross-platform file sharing. This allows swift file transfer and copy from devices such as Mac OS, Windows, or those devices running an operating system similar to Unix.
For website owners, the ASUSTOR AS6102T is also beneficial. Ask me why? It is because this NAS has its Web server function. It can allow you to host your own website into the NAS itself. This way, you will be able to ensure that your files are secured and protected compared to uploading it into a hosting site on the web.
In addition to that, you can also download content management apps, database management apps, bulletin board systems, and everything that you need to successfully host your own website. You can actually use App Central which is software included in this NAS for easier downloading. It is also effective as a comprehensive backup solution especially that it is connected to different public cloud storage services such as Google Drive, Amazon S3, Dropbox, One Drive, HiDrive, WonderBox, CrashPlan, Box.net, Ralus, and xCloud.
[amazon box="B071P2QJZY" title="ASUSTOR AS7004T" image_alt="ASUSTOR AS7004T" rating="5.0″ image_size="medium" description=4-bay NAS with Quad-Core CPU"]
Final Verdict
Diving in the world of NAS will either drown you with confusion if which product is the real solution for your needs. Or, leave you dripping with useful information about which product to get best for a specific purpose. This list is actually one of the pools where you can get the one that you need. It is with our filtered option that can truly lead you to buy the right NAS. Among these 3 NAS setup, which one is the most interesting for you? leave us your thoughts in the comment section and let us know if you found the ideal NAS for you in the list.