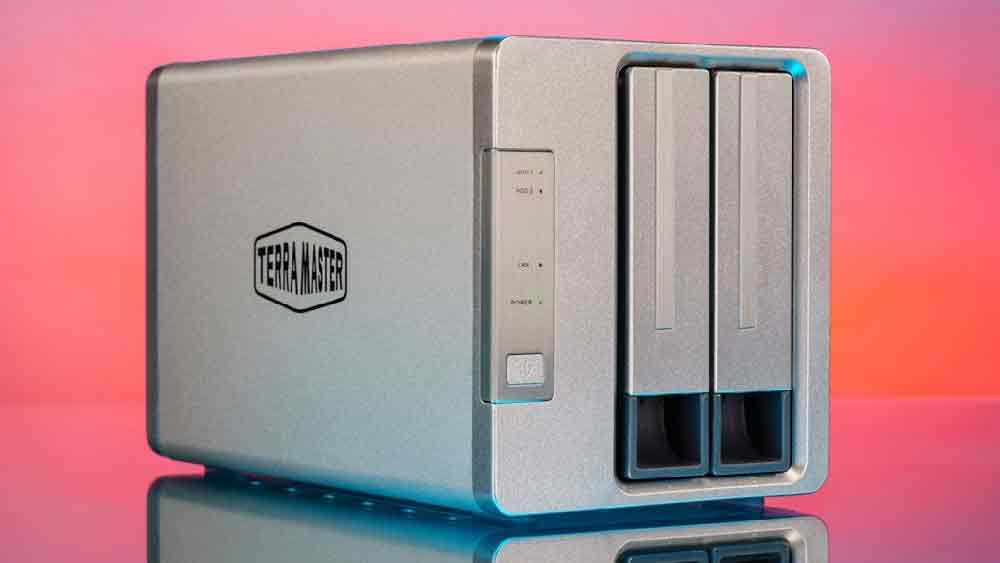 Do you ever wish for a specific NAS product you saw on online market places such as Amazon? What are the areas you usually look for and which product caught your interest the most? While trying to answer these questions, we actually have the top 3 Most Wished Network Attaches Storage device in Amazon this year. Take a look and you might stumble with a great idea.

Updated on 21 September 2023
Western Digital My Cloud EX2 Ultra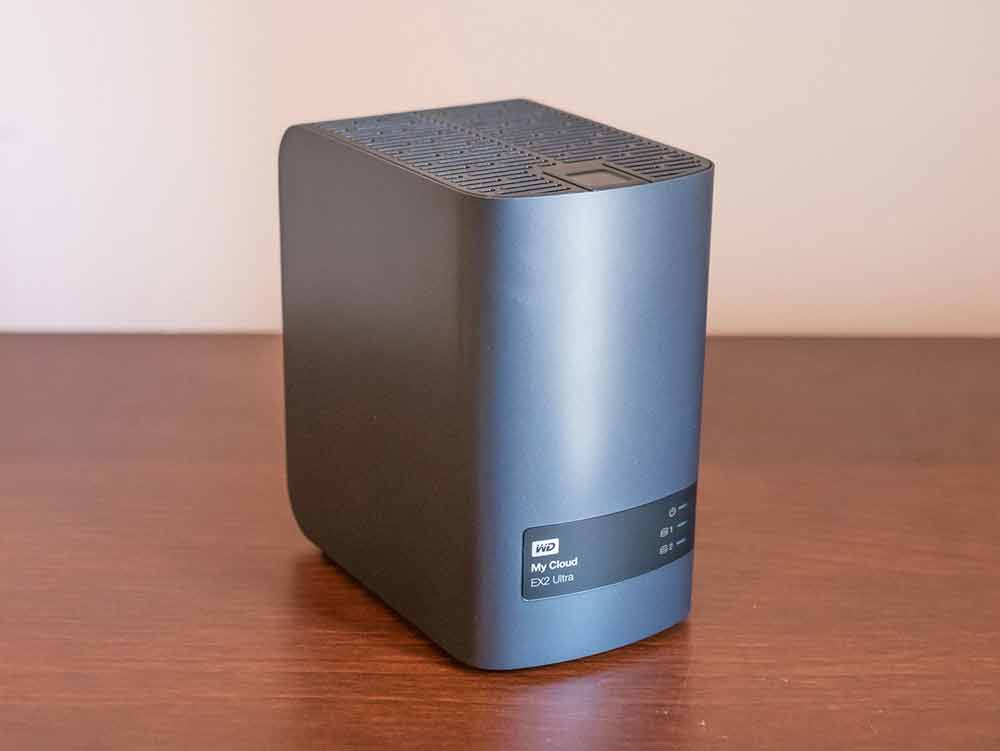 Would you ever guess that Western Digital's My Cloud EX2 Ultra is the greatest wish of most Amazon consumers? It may not be the best network attached storage 2019 you know but it is actually a comprehensive NAS having the looks and the functionality that every home office and small business requirements.
The WD My Cloud EX2 Ultra is a lightweight, compact, and very stylish storage device if we look at its exterior. Upon looking under its chassis, you will definitely find it interesting due to the fact that this stylish NAS is actually loaded with powerful specs.
In line with that, this Network Attached Storage device is equipped with a high performing dual-core CPU processor that can clock up to 1.3GHz. It is combined with a 1GB RAM that allows seamless media streaming as well as ultra-fast file transfer using this device. And after the past network attached storage reviews 2019 we published including this WD NAS. We can see why Amazon consumers wished for this storage product so much.
In addition to that, we have found out that this high-performing NAS is populated with highly reliable WD Red NAS drives. These are purposely built to perform excellently in 24×7 NAS environments. Using this device, you will be able to share and sync from any time and anywhere as long as you are connected to the internet.
For those who are wishing to experience smooth streaming, this Network Attached Storage for home is for you. It also boasts a simplified folder and file sharing. This includes easy customization as well as how users share using private or public links. Through a public link, users will be able to share content. This will allow anyone to see the content. On the other hand, a private link can grant a particular user with full or limited access. It will also impose better security in terms of collaboration between teams.
[amazon box="B01AWH05KK" title="Western Digital My Cloud EX2 Ultra" image_alt="Western Digital My Cloud EX2 Ultra" rating="3.7″ image_size="medium" description="2-bay NAS with dual-core CPU"]
TerraMaster F2-220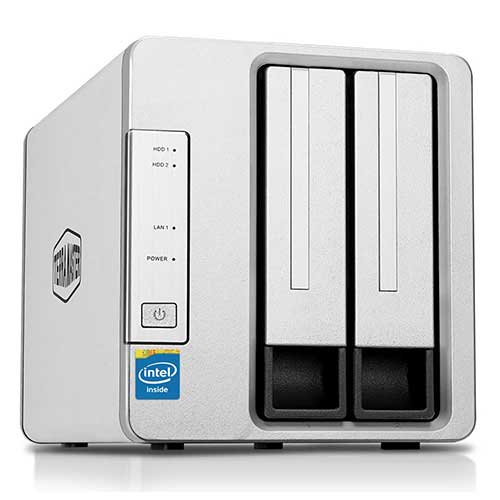 The 2-bay TerraMaster F2-220 is the number two most wished for NAS product in Amazon. It boasts 4K capabilities and you can actually use Plex, Roku, Emby, and DLNA using this NAS. Besides, it is powered by a high performing CPU processor. It is the dual-core Intel Celeron that can clock up to 2.41 GHz. And compared to other Network Attached Storage device that utilizes entry-level ARM central processing units for better cost-effectiveness. This device stands out because of its multitask simultaneous processing capability, operational efficiency, as well as TerraMaster's file read and write speeds that reach over 110 MB per second.
Moreover, TerraMaster F2-220 integrates an advanced Btrfs file system. It can provide up to 512 snapshots each shared folder and 8, 192 system-wide snapshots. It also offers a powerful ultra HD media server that includes Emby and Plex. Plus, expect to see other third-party multimedia servers as well.
Just like what we have mentioned earlier, this NAS has 4K capabilities. More so, it turns out that this device can perform H.264 online hardware transcoding. This allows 4K video conversions along with seamless streaming through media players, smart TVs, and smartphones even without the native support for UHD formats such as Roku.
However, the most important part of being a most wished for NAS relies on affordability. It combines with great functionality and storage capacity. Besides, a Network Attached Storage device is expected to provide a better way of storing, accessing, and sharing data and files in multiple devices and users.  But of course, don't forget about security. Most especially that you will be storing data and files that are critical for your business or for you.
[amazon box="B01M4IQ506″ title="TerraMaster F2-220″ image_alt="TerraMaster F2-220″ rating="3.8″ image_size="medium" description="2-bay NAS with dual-core CPU"]
TerraMaster F2-210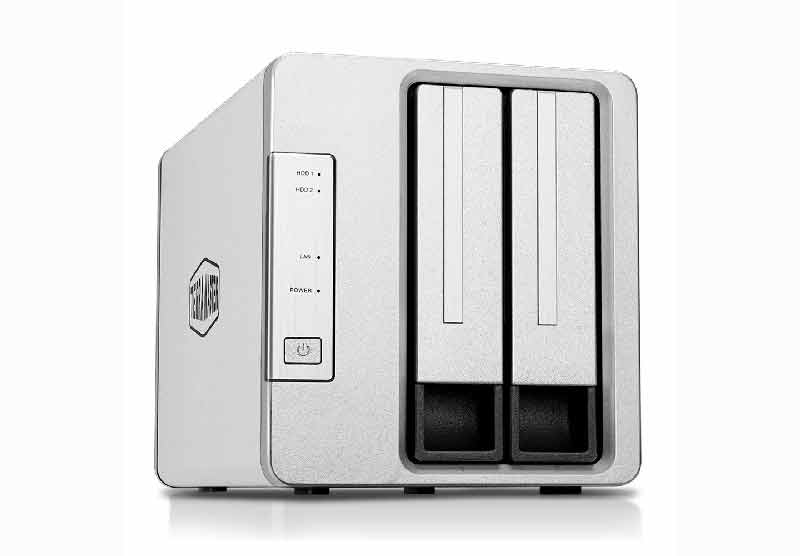 Within the list of Amazon's Most Wished For NAS product, I saw two TerraMaster Network Attached Storage for home listed in the category. Since we have discussed the F2-220 earlier, we will now move on to the other which is the TerraMaster F2-210.
Actually, the two TerraMaster products only have a small different and huge similarity. Most of all that the two are both 2-bay NAS and has the same 4K capabilities. This might make you really curious about their difference right?
It turns out, that this NAS is cheaper than the F2-220 mainly because of their CPU processors. Compared to the latter, this storage solution carries an ARM V8 quad-core 64-bit processor that can clock up to 1.4 GHz frequency. On the other hand, the F2-220 has an Intel Celeron dual-core processor.
This storage device is ideal for apps ranging from SOHO or small office and home office settings, home multimedia entertainment, and more. Additionally, it has a thick layer of protection especially that it has multiple data protection. This includes T-RAID array security protection, remote backup, Btfrs file system and snapshots, cloud backup, AES-256 hardware encryption, and automatic schedule backup.
For the best part, Amazon consumers really know what to wish for. It is especially that they pick a TerraMaster NAS that has multiple backup methods. These methods can ensure the safety and organization of your data and files. As a matter of fact, it supports advanced backup features such as Rsync, Apple Time Machine, as well as Remote backup support. Moreover, it also supports cloud sync synchronization along with third-party backup solutions.
The F2-210 also includes a superspeed USB 3.0 interface which allows external storage backup. Furthermore, TerraMaster seems to be striving in order to satisfy the needs of businesses through this NAS.
[amazon box="B07PWDTBJ6″ title="TerraMaster F2-210″ image_alt="TerraMaster F2-210″ rating="5.0″ image_size="medium" description="2-bay NAS with Quad-core CPU"]
Final Verdict
All of these Most Wished for Amazon NAS products are automatically determined by the platform. But behind that,  consumers select these high-end devices for some reasons. This might include advantages in terms of cost, efficiency, specs, features, speed, and more. But how about you? What is the NAS product you most wished for? Let us hear it out by dropping us your feedback in the comment section.