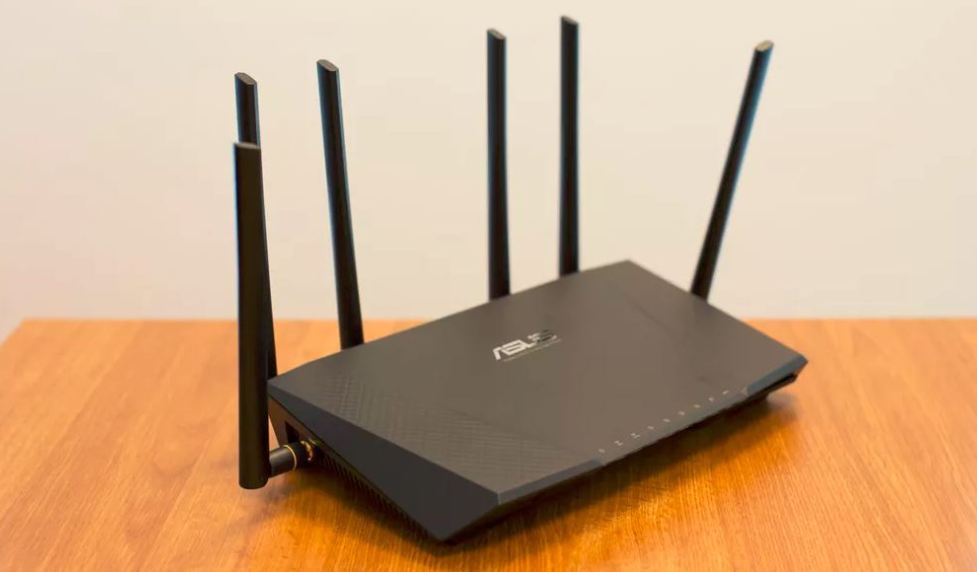 Updated on 30 May 2023
In today's connected world where every home is virtually packed with smart TVs, computers, smartphones, and other devices all fighting for bandwidth, a demand for high-quality router has never been greater.
Oftentimes, the one that is handed to you by your Internet Service Provider is average at best. And I know you want a router which offers better range, throughput and advanced features such as VPN-enabled in order to have a secure and private access to the internet.
Well, if you want all of that, then, there really is no reason not to pick a router from ASUS. A reputable brand in the technology industry, ASUS continues to lead the way with some of the most powerful and secure routers on the market today, regardless of your speed desirability, home size or pricing preference. we have you the list of Top 5 Best ASUS VPN Routers 2018.
Here are the top 5 best ASUS routers this 2018 with VPN function for your internet browsing needs!
ASUS Gaming Router Tri-band WiFi
Although some people might think that this ASUS router is an overkill, there are only a few routers out there that can match the features, speed and gaming focus of the GT-AC5300. This ASUS router VPN is a part of the famed Republic of Gamers brand by Asus, which makes them suitable for gamers around the world. With a pretty steep price tag, most people turn their heads from this ASUS router.
However, being one of the best ASUS routers there is, all the cash you are willing to pay goes to plenty of cutting-edge technology. Offering 4×4 MU-MIMO, the GT-AC5300 allows connection from multiple devices simultaneously, instead of taking turns, thus, speeding up the network. It is a tri-band router which delivers a total of 5300 Mbps combined theoretical throughput. In addition, users can even allocate one of the 5GHz bands to a gaming device and use the 2.4GHZ or second 5GHz band for not-so-important pastimes. With 8 distinctive aerials, this ASUS router also comes with 2 USB  3.0 ports and 8 Ethernet ports— 2 of which are dedicated for gaming, while another 2 can be used for a ling aggregation which combines 2 ports in order to create a speedy 2Gbps connection. But, wait, it does not end there!
The GT-AC5300 features VPN fusion that runs an ordinary internet connection and VPN simultaneously. It has built-in malware protection, Smart Connect, AiMesh Support, Range Boost, Game Radar, Game IPS and so, so much more! Its internals are also amazing with 256MB of flash memory, 1GB RAM, and a 1.8 GHz 64-bit quad core CPU— making it the best ASUS router available!
ASUS AC2900 WiFi Dual-band Gigabit Wireless Router
Anyone who is familiar with ASUS, particularly those who love their gamer-centric products know exactly what they are getting themselves into, especially with the design. Even if you are not a gamer, never down vote the RT-AC86U since it has some great VPN features which makes it a fast performer that you will not see your internet speed dropping too low even when using a VPN.
This powerful dual-band ASUS router VPN features a 7.8GHz dual-core processor and 512MB RAM. It comes with 3 high-power antennas which broadcast over a large area. Moreover, it packs the NitroQAM tech that boosts your data transmission rates by utilizing added wireless band capacity.
This ASUS router features 4 Gigabit Ethernet ports, a USB 2.0 port, and a USB 3.0 port. You can use ASUS's AiDisk and AiPlayer as a file server and media server in conjunction with an external hard drive which doubles up as a NAS of sorts.
ASUS Dual-Band Gigabit WiFi Gaming Router
With a price tag under $300, the ASUS RT-AC88U happens to be one of the best wireless routers out there. This ASUS router offers a sleek and stylish look which is aesthetically pleasing with its black construction and red accents along its antennas that looks straight out of ASUS's gaming lineup.
Additionally, other than its looks, this best ASUS router comes with a sheer total of 8 Gigabit LAN ports and are highly capable of delivering high-speed internet without any performance issues. Plus, don't forget that this is a dual-band ASUS router which can act as a NAS, too.
Moreover, ASUS has paid an enormous amount of attention to detail when designing the web interface, making it sure easy to use and intuitive. Its Wi-Fi performance on both 5 GHz and 2.4GHz bands stayed faster than ever without a decrease in performance. In short, this ASUS router is perfect if you are willing to spend a bit of money since the phrase: "you get what you pay for" fits this router very nicely!
ASUS Whole Home Dual-Band AiMesh Router
For those people who only want a traditional router but do not need confusing features that comes with $200 plus models, then the ASUS RT-AC68U can save the day. With a price tag under $150, it still does not fall under average performance.
This dual-band ASUS router VPN offers an impressive throughput and range, especially for the price. Supporting 1300Mbps at 5GHz and 600Mbps at 2.4GHz, it provides you with the necessary network speed of your day to day life without any problems.
And although it might have the snazzy looks of the newer high-end models, this router boasts a subtle yet sleek design. It sports a LED status lights which might be helpful and comes with a WAN port and 4 Gigabit LAN ports along with a USB 3.0 port and a USB 2.0 port. Like so, this ASUS router even has removable antennas and provides more advanced options such as encrypted VPN access, security, QoS, dual-WAN support and multiple wireless SSIDs.
ASUS Tri-Band Gigabit WiFi Router 
Probably the biggest allure of the RT-AC3200 is that it is the best Tomato-supported router in the market today. Making it among the top list for those who are looking for a user-friendly ASUS router.
It is a tri-band router with 6 adjustable antennas. Plus 4 Gigabit Ethernet ports plus 2 USB ports, including a USB 3.0 port if you wish to hook up a NAS device. Moreover, its CPU is dual-core 1GHz processor which is capable of managing multiple device connections simultaneously. Which is a great option for a home VPN Wi-Fi network.
Thanks to a great software package, this ASUS router is very easy to set up and is user-friendly. The ASUS Smart Connect feature can detect the best optimal ban for each device automatically. Therefore, it is instead of forcing you to choose manually.
Conclusion:
With so much breakthrough with technology. And a lot of products to choose from, even with your needs for VPN routers. We have listed you here the Top 5 Best ASUS VPN Routers 2018. We do hope we made your decision easier by putting together the best in one place. Please check us out for more latest updates…