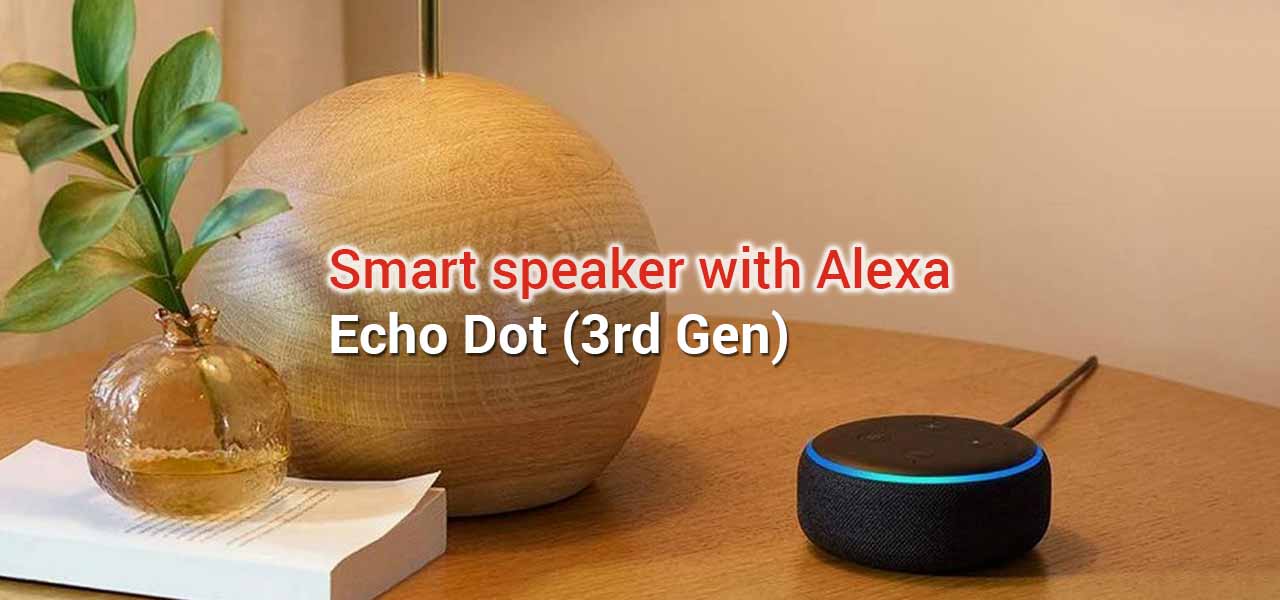 Smart speakers have been constantly rising up to bury the old traditional speakers we have been born with. Previous versions of speakers are limited only to perform simple tasks. And so, that was boring. However, the new generations of smart speakers are taking up the lead today. And this is on this particular market and another excellent product has emerged today. Yes, this is the most awaited 3rd generation Echo Dot Review. Really, is there a 3rd generation echo dot? Yes, this is really it.

Updated on 28 May 2023
Amazon 3rd Generation Echo Dot
The third generation Amazon Echo dot is one of the upgraded products of Amazon. Are you new to smart speakers? Then, the 3rd generation Echo dot is the best one for you.
The quality of its build is enhanced to make it the best option for every smart speaker consumers. Also, don't forget the 3rd generation Echo dot sound quality. It is the most favored feature which you must see for yourself. However, there is a small note of reminder here. This third generation Amazon smart speaker is controlled by an AI which receives your commands. But, since Amazon keeps increasing Alexa's capabilities, there is a chance that you might experience an initial learning curve.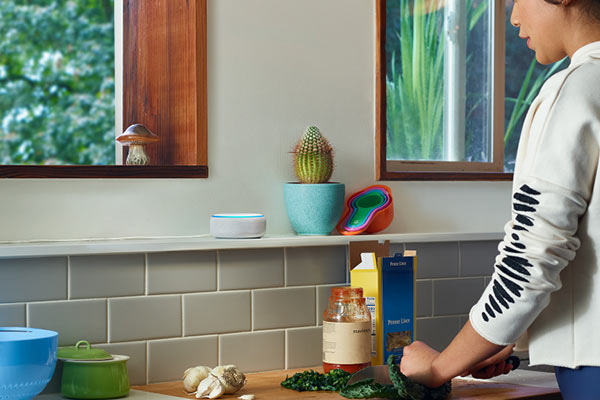 Now, let's cut the chase and let us commence this 3rd generation echo dot review.
Amazon Echo Dot 3rd Generation
[amazon box="B0792KTHKJ" title="Amazon Echo Dot 3rd Generation" image_alt="Amazon Echo Dot 3rd Generation" rating="4.5″ image_size="Large" description="Alexa enhanced Smart Bluetooth Speaker."]
Design
What welcomes you to this new Echo Dot is its redesigned appearance. Its body is covered with a heather gray quality fabric with a touch of charcoal and sandstone colors on it all around. Personally, I feel like placing this new speaker anywhere looks like a bad idea. Why would I say this? It is because of its Homepad looking cover that looks like it would easily accumulate dirt. However, I'm hoping that it is the other way around though.
At a closer inspection, you can observe a sturdier yet better build and look. More so, compared to the previous generations which Amazon showcased, surely that this one more impressively powerful.
We can assume that its larger look is due to the better speakers packed inside it. In fact, the old versions of Echo dot can be compared as just slightly preferable than the speaker of mobile phones. Although its appearance is good and it is lighter than the new Dot. It is only because of its all plastic materials. We can say that the third generation Amazon Echo Dot still has the upper hand for its better sound quality though.
The new Echo Dot comprises an entertaining LED glowing lights around it. Just like a ring. Also, there are four control buttons which provide responsiveness to our sense of touch.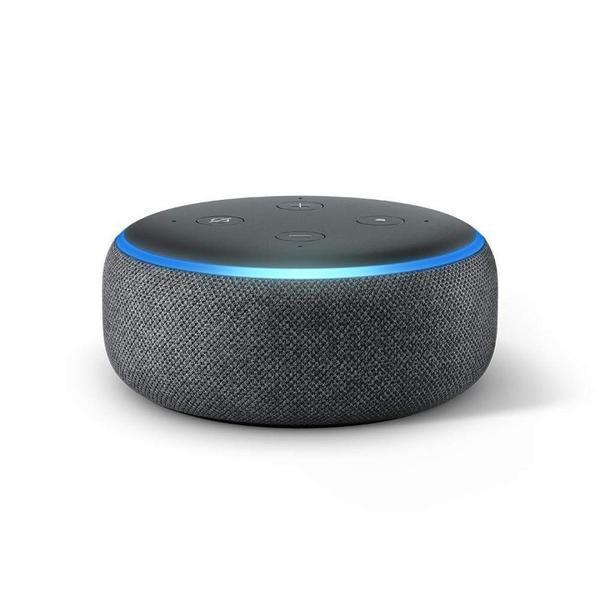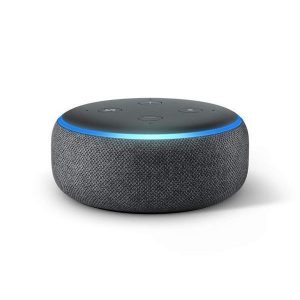 Another plus on this smart speaker is that you can find 4 far-field excellent microphones in it. You can also guarantee that your lovely smart speaker will not slip wherever you place it. Why? For this 3rd generation, Dot comprises a rubber finish. This means that this clever device has the ability to steadily stick in the place where you choose to make it settle.
In order to reap the best features of the 3rd generation Echo Dot, you'll be needing an internet connection. Good thing, a Wifi hotspot can do. It supports a dual-band WiFi connection. This will enable you to connect to your mobile AI which is the smart Alexa.
Try to flip it back. You can find an audio out and power port that accepts a 15 watts adapter. Would it be nice if they change it with USB-C or micro USB port instead?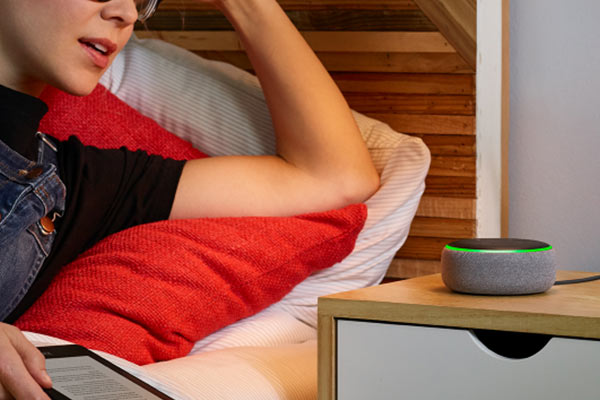 Sound
Meanwhile, the 3rd generation echo dot sound quality is simply smooth. In fact, you can use its improved Echo Dot ability to connect with another Dot. This is to make a good overpowering pair. With this, you can make the most out of your home party. Otherwise, you can utilize it to simply spice up your Family Saturday Date Night.
Moreover, if you feel like it, you can just make any adjustments on its treble and base through an effortless voice command. However, the bass still needs a mild help. You can do this by simply including Echo Sub of Amazon in the game.
Plus
Do you need a louder music for your all-out celebration? You can connect the 3rd generation Echo Dot to larger speakers. This is by using its Bluetooth connection. However, you can also use a 3.5-millimeter audio cable instead. But there is just a small chance that you would need this. Why? This is because a single unit of this sleek smart speaker is enough to provide the loud and quality music you need.
Since Amazon puts better components on the new generation of their Echo Dot. Consequently, there is nothing we can doubt about the sound quality it can provide.
Pros
• Rich and Loud Sound
• Affordable
• Great Design
• Quality Clear Call
• Improved AI
Cons
• Needs external subwoofer to experience high-quality bass response.
Specs
• General
1. Bluetooth Profiles – A2DP & AVRCP
2. Manufacturer – Amazon
• Speaker System
1. Integrated Components – Four microphones array
2. Type of Amplification– Active
3. Audio Amplifier Type – Integrated
4. Connectivity – Wireless
5. Controls – Volume
• Audio System
Type – Smart Speaker
• Power Device
Source – Power AC Adapter
• Internet Multimedia and Network
1. Interfaces for Connectivity – IEEE 802.11a / b / g/ n and Bluetooth.
2. Online Streaming Services – Audible, Pandora, Amazon Music, NPR, Spotify, SiriusXM, and Internet Radio
• Miscellaneous
1. Color Scheme – Heather Gray
2. Category – Gray
• Speaker Details
1. Type – Speaker
2. Channel Type – Mono
3. Type of Amplification – Active
• Driver Details
1. Type – Woofer and Full-range driver
2. Quantity – 1
3. Diameter – 1.6 meters
4. Diameter (Metric) – 41 millimeters
• Connections
1. Type – audio line-out
2. Connector Type – mini-phone 3.5 mm stereo
• IOT or Internet of Things
1. Compatibility – True
2. Communications – Bluetooth and WiFi
3. AI Compatible – Alexa
4. Voice Control – Direct
• Dimensions
1. Depth – 3.9 inches
2. Width – 3.9 inches
3. Height – 1.7 inches
4. Diameter – 3.9 inches
5. Weight – 10.58 ounce
Final Verdict
Its high-end components create a smooth quality loud sound. For this reason, people will surely afford to buy this high-end device for their own. This Amazon product has a valuable 90 long days warranty. Plus, it is still on its best price so no one will be left sad after this review.