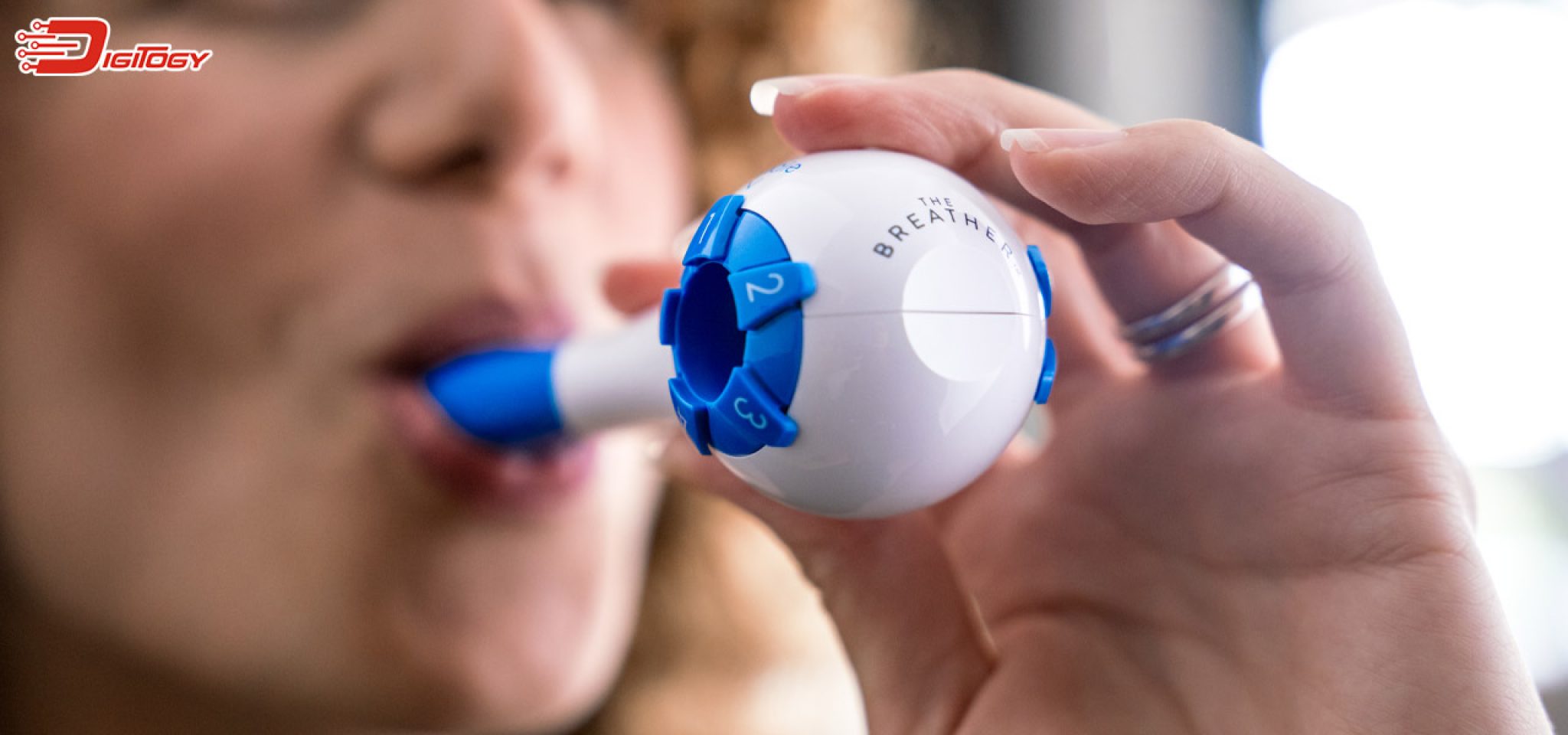 If you are looking for an unbiased the Breather review, this article will provide you with complete detail on its use, highlighting its pros and cons. The introduction of the Breather device as a respiratory trainer has helped provide breathing against resistance and positively enhance breathing rate. The Breather device can help put all of your breathing difficulties to rest. If you are suffering from any chronic respiratory disease or have a problem with your breathing, you are looking for the right solution. The Breather respiratory muscle training device is for you. The article will tell you everything you need to know about the device called "the Breather."
ORDER NOW
EXCLUSIVE DISCOUNT FOR YOU
Get the Breather Respiratory Device today to train your diaphragm, lungs, and respiratory muscles to breathe better air and stay healthy. Order it now and SAVE UP TO 50% on your purchase.
Updated on 6 December 2023
What is "The Breather" about?
The Breather respiratory muscle training device is designed to enhance your inspiratory and expiratory muscles. It can help you if you are suffering from the following conditions. Among the conditions are stroke, asthma, congested heart failure, Parkinson's disease, multiple sclerosis, spinal cord injury, hypertension, etc.
The Breather device helps enhance the strength of your lungs by improving the uptake of oxygen to the vital part of your body. This device helps your body system to train the muscles responsible for inhaling oxygen and exhaling carbon dioxide.
Reports from users have indicated that the Breather respiratory muscle training device can improve your respiratory function and heart rate and increase your exercise performance. The device will also improve the opening of your upper esophagus, which will protect your airways. It will help you to develop breathing from the diaphragm and reduce your shortness of breath.
How does this product work?
The Breather respiratory muscle training device can work for different situations depending on your needs. It can help reduce the progression of respiratory myopathy if you have a neuromuscular disease. It will also increase your oxygen flow if you are athletic and increase better breath control if you are a musician.
In surgery, it helps you reduce time on mechanical ventilation and reduce bronchodilator use if you suffer from respiratory disease.
The specification of The Breather respiratory muscle training device is -50 cmH2O to +55 cmH2O, dimension of 129x43x46mm, and weight of about 0.45kg. It comes in a set of six inspiratory and five expiratory devices.
The Breather device provides you with adjustable and independent inspiratory and expiratory pressure settings, a potable body size that can be easy to grip, and it has a mouthpiece that provides you with a superior mouth seal.
Operation of the Breather
The Breather how to use it you will need to adjust it to your level of breathing. The device has a setting that can be adjusted between one and six, where one represents the simplest and six is the hardest. The dial on the device can be adjusted based on your preference and according to your desired result.
If you are wondering how to use the Breather, then you should follow the steps below to use this respiratory device.
Sit upright by putting your back against the chair.
Fasten the mouthpiece.
Close the lips around the mouthpiece.
Make sure that you do not grip your teeth.
Breath in deeply and powerfully through the mouthpiece for 2-3 seconds.
Hold your breath for close to one second.
Breath out deeply for 2-3 seconds by forcing air through the mouthpiece.
Yes, it is that simple. Check out for air sound in the Breather device. Also, ensure to get rid of excess saliva inside the mouthpiece by adjusting it slightly. Hold your nose while breathing with the Breather to prevent breathing through your nose.
The Breather respiratory muscle training device function as a therapeutic exerciser for your lungs and breathing muscles. It works by creating resistance to your breathing-in, strengthening your diaphragm and the main muscles responsible for breathing on your neck.
If operated properly, the Breather device will help strengthen and tone your abdominal muscle by creating resistance to your breathing out. The created resistance also helps to keep your airways clean.
Benefits/Advantages
Using the Breather respiratory muscle training device will give you the following benefits. They are;
It increases the strength of your inspiratory and expiratory muscles (diaphragm, accessory neck muscle, etc.).
Helps increase your performance capacity and extends your exercise limit.
It strengthens your cardiac system, thereby increasing the blood flow in your body.
You will experience higher and deeper quality breath.
It enhances your breathing from the diaphragm.
It increases your oxygen saturation and reduces your breathlessness.
Disadvantages/Limitations
The Breather device's limitation is that it cannot replace drugs in some health conditions. Although, continuous use of the device will improve your health condition.
User Review
The Breather reviews here are from verified users;

"Usually, I let my husband stray alone in the cool evening. I wasn't very comfortable with it because, you know, he is my husband and I should be with him, enjoying the sunset. I struggled with short breath for a while, and then the doctor stopped me from doing anything strenuous, including long-distance walking. Currently, this device enables me to take a long walk with my husband because it has helped increase my lung capacity, and I can breathe very well. If possible, I can give a 10-star for the breather review. Thanks

"My mother has asthma, and I bought this device for her. She used it and reported that it had reduced her shortness of breath. I had to come back to drop the Breather device reviews because of how beneficial it has been. Kudos to the innovators of this powerful device."

"I have a problem with swallowing, and my therapist recommended this respiratory device for me. After using this device, my throat muscle has increased, and I will rate the Breather review five stars because it helps me meet my goal.'

Price and Money-back Guarantee
The Breather website offers a 30 days money-back guarantee. This is a very nice feature for you in case your expected outcome is not met. The price of this respiratory device on Amazon is $49.95. However, you can enjoy huge discounts of up to 50% if you order with the button below.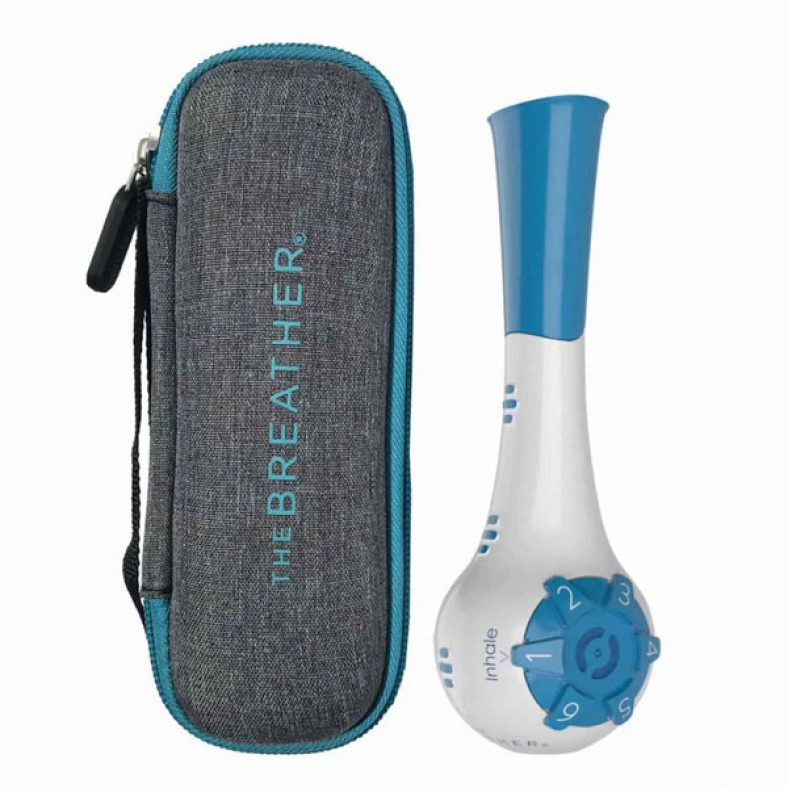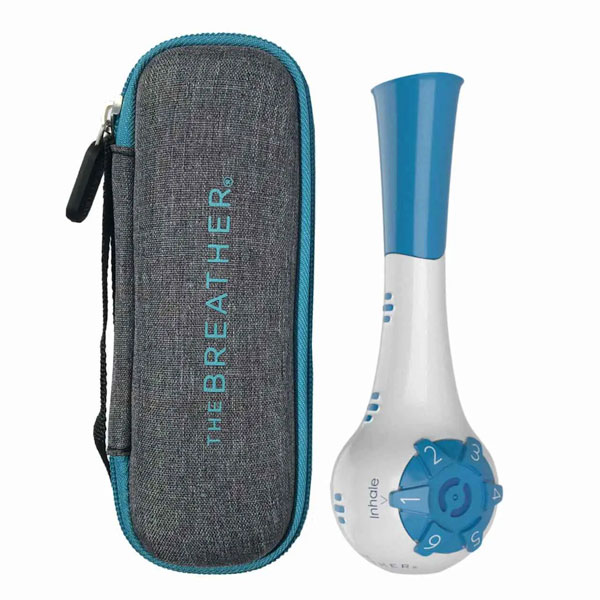 Frequently Asked Questions
Can the Breather device replace my medication?
The Breather device cannot replace your medication. However, it can reduce the use of your medication because it enhances the distribution of medication. But speak to your doctor or pharmacists.
How to clean the Breather?
To clean this respiratory device, you can wash it with your hand by using a little quantity of gentle dishwashing soap. Rinse very well and shake off excess water. Air-dry it before storing it in the package. The Breather review on this page says a lot about this device.
How am I sure the Breather is the best device for me?
To be sure that this device is the best device for you, ensure to speak with your doctor if you are on any respiratory medication. An unbiased the Breather review can also help you know how it is used.
Conclusion
The Breather respiratory muscle training device provides help in breathing against resistance. It helps you increase your performance capacity and extend your exercise limit. It can be adjusted to any level for easy use. Although it cannot replace the use of drugs, it helps enhance the effect of the drug. All classes of people can use the Breather device without any side effects. In case you are suffering from any respiratory disease, a breather is recommended for you.
We have highlighted both the pros and the cons of this device. If you like the Breather review, then you can make your purchase by using one of the buttons in this article.
PROS
Increase blood oxygen concentration
Improves lung pressure
Safe for use
Suitable for all ages
Doctors recommended
CONS
Not an alternative for drugs.