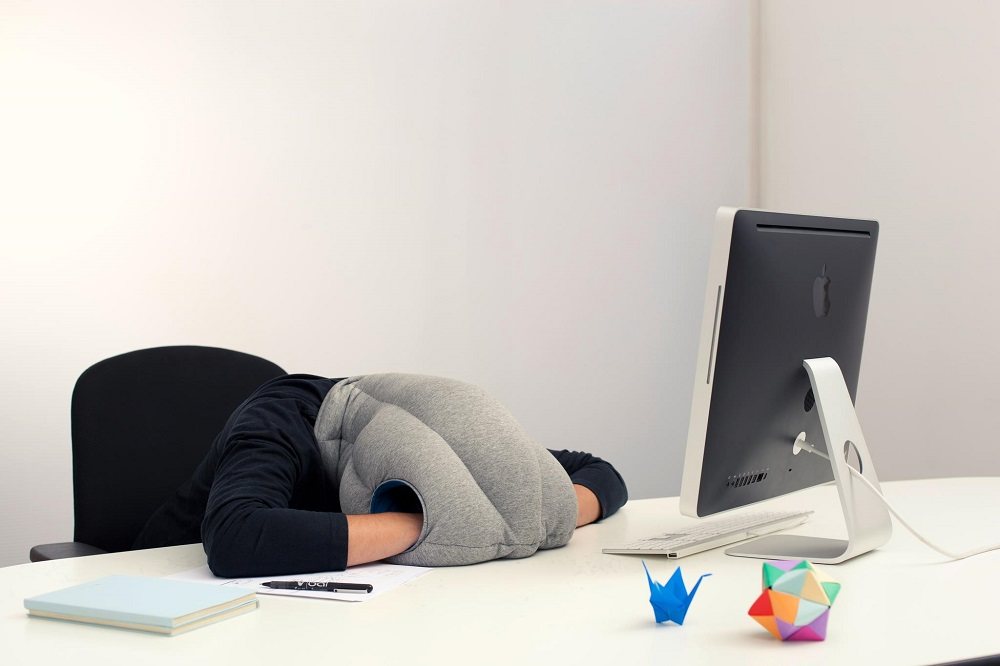 Who says technology can't be cozy? It is not like how most of us see technology as just a little convenience and adds productivity and efficiency but in fact, technology can be homey and cozy too. To see is to believe you may say. So, here is our list of the best of fabric-covered cozy gadgets 2018 to prove that technology can be cozier than you can imagine.

Updated on 25 September 2023
Google Daydream View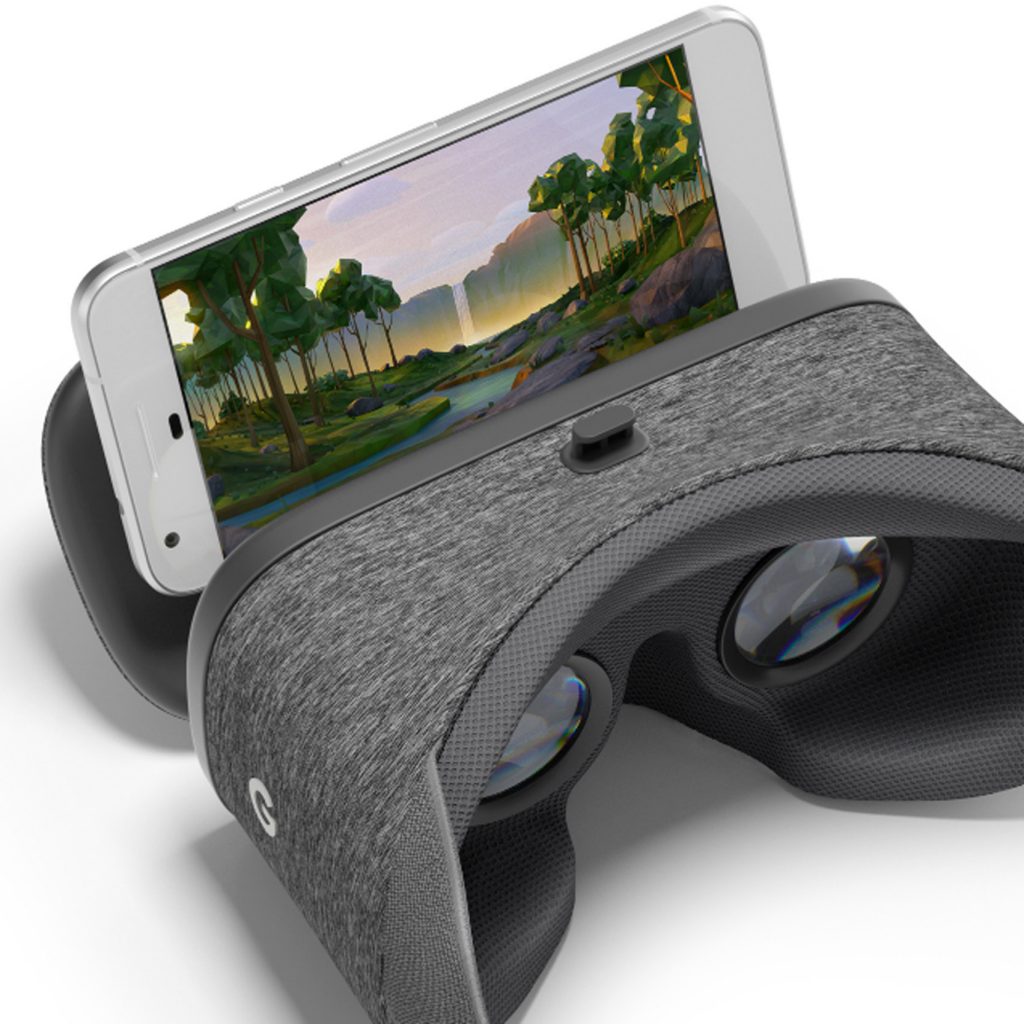 Considered as one of the trailblazers when it comes to soft technology products, Google is continually producing consistency by manufacturing almost all of its hardware line to consist textile component. To cite an example, here is the Google Daydream view everyone.
[amazon box="B01N634P7O" title="Google Daydream View" image_alt="Google Daydream View" rating="3.7″ image_size="medium" description="Designed for comfort VR headset and controller."]
One of the coolest tech gadgets on Amazon 2018 is this sleek Virtual Reality headset and controller which is first released the year 2016. You may ask why we included this smart gadget this year when it was released 2 years ago, but our answer is that this cool gadget is listed as one of Amazons best sellers even with the long years passed. So how is it?
The Google Daydream View is designed to carry a smartphone. If we have to mention the best feature of this fabric-coated VR, it is the comfort it provides to the user due to its soft cover while bringing applications and games from an ordinary smartphone into an engaging Virtual Reality.
Microsoft Surface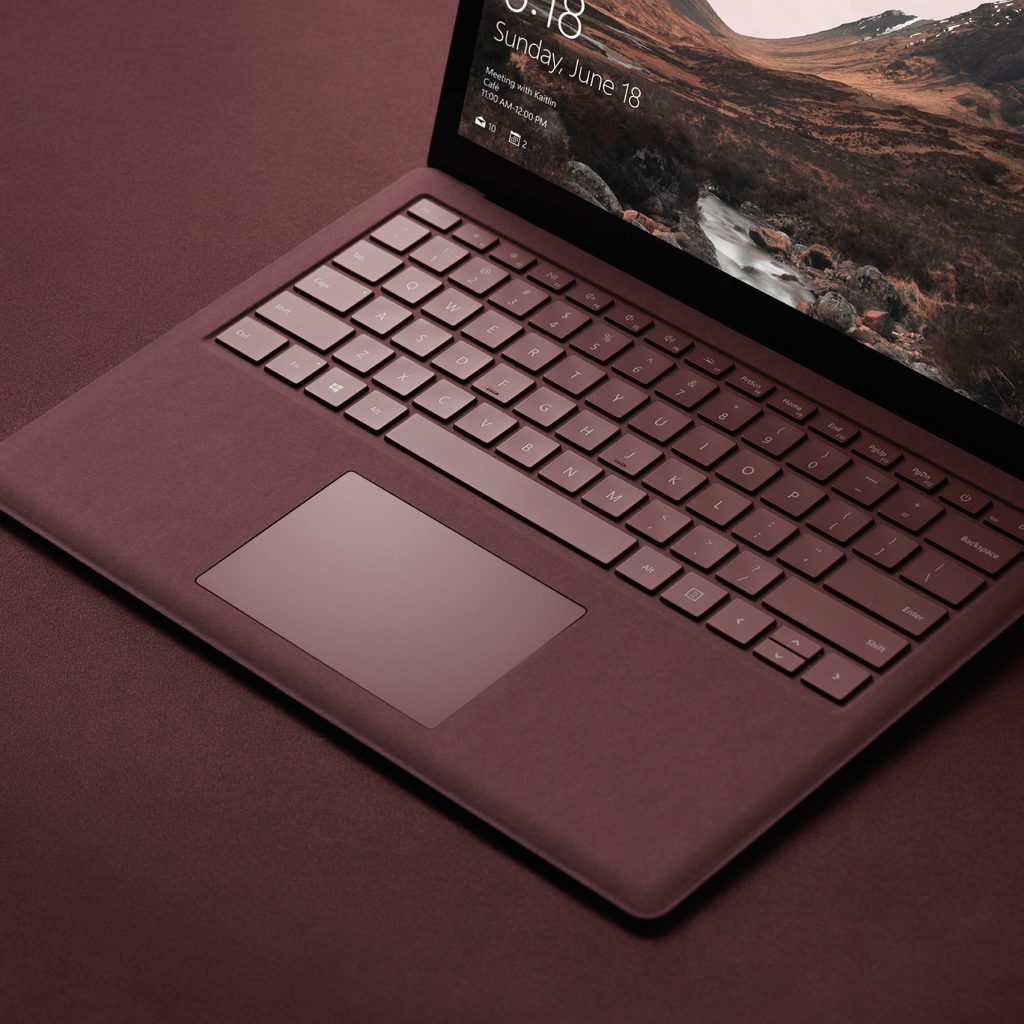 It seems that tech giants want comfort too. In fact, Microsoft also released their line of fabric-coated devices and that is the Surface line. These designed-to-be-cozy devices are laptops which features fabric covers disregarding hard metallic frames inside. The Microsoft Surface laptops feature not only just a simple fabric but a special one called Alcantara. This fabric is made from Italy using microfiber resulting in a suede like appearance.
[amazon box="B07HZK3SLP" title="Microsoft Surface Laptop 2″ image_alt="Microsoft Surface Laptop 2″ rating="4.1″ image_size="medium" description="Newest Version with 8gb RAM, Intel Core i5, 128gb."]
Microsoft envisions adding a touch of luxury to their products which in return will result in cozier gadgets available today.
HP Tango X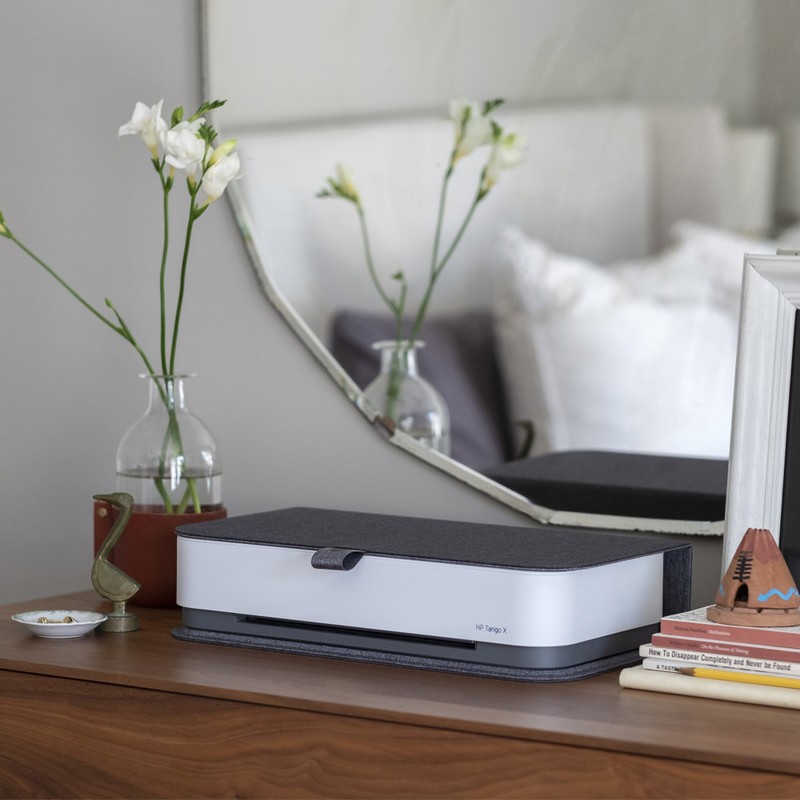 September 2018 when HP released their first fabric-coated HP Tango X printer to provide cozy+quality printing for everyone. Probably the first and the only printer to be coated in soft textile, the HP Tango X has a linen cover which comes in charcoal and indigo.
What's amazing about this wireless printer is that it looks like a book when not in use because of its fabric jacket. A perfect disguise as we can imagine. The moment when the covers opened, it acts as a usable paper landing. This only proves that HP knows exactly how to make things work together leaving no component useless.
[amazon box="B07GG7NCW1″ title="HP Tango X" image_alt=" HP Tango X" rating="4.2″ image_size="medium" description=" Supports wireless printing through smartphone and an Alexa Compatible device."]
Apparently, this printer is one of the new technology 2018 gadgets Amazon offers today that comprises many useful features such as a self-cleaner. Its compact design suggests a more harmonious appeal to human.
Google Home Mini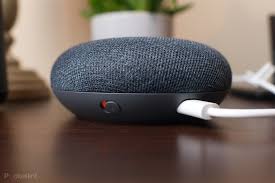 When it comes to smart speakers the Google Home Minis is probably the coziest of all. The Google Home Mini is a smart speaker that works with different attentive voice assistants like Siri and Alexa. Plus, it is covered with a soft fabric cover creating a look of a soft stone looking button. What a fully soft fabric concealed smart speakers thanks to Google.
[amazon box="B07K4KRL6N" title="Google Home Mini" image_alt="Google Home Mini" rating="3.1″ image_size="medium" description=" hands free smart speaker control through Alexa and Siri "]
The Google Home Mini speaker is a complete package of entertainment and comfort, especially that vibrant alluring lights shine across its fabric covers once it is activated.
Snoo Crib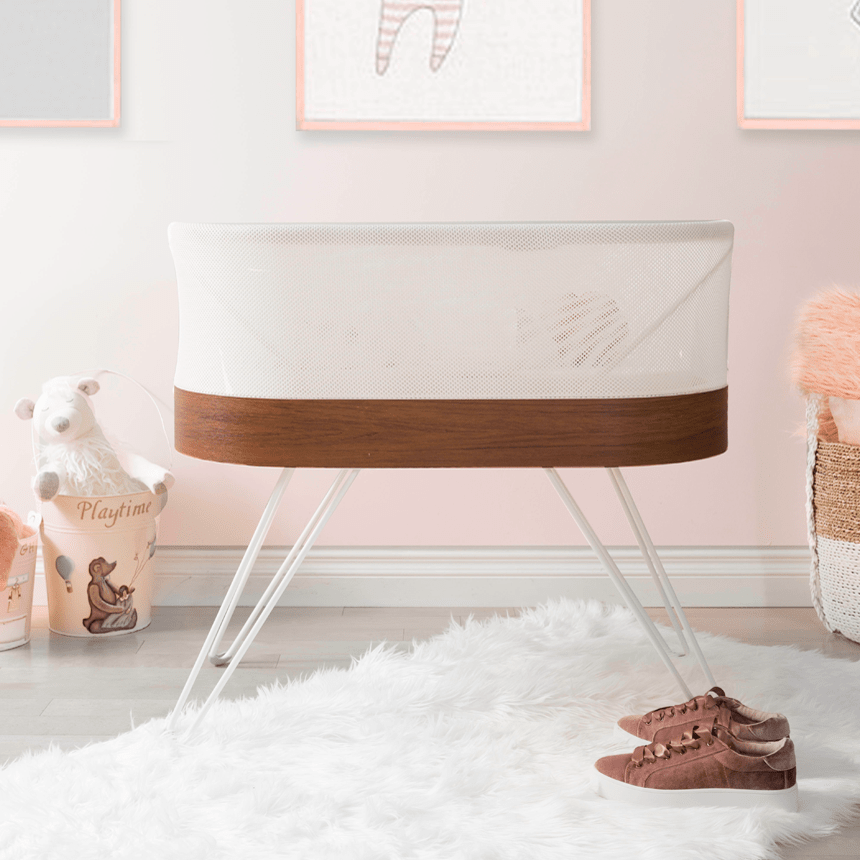 One of the leading gadget designers implemented the idea of converting cold technology to a gentler device and that is none other than Yves Behar and Snoo Crib. The Snoo crib is a result of an enhanced subtle furnishing turned to a high-tech baby friendly device that can rock your babies to sleep.
[amazon box="B0716KN18Z" title="Snoo Crib" image_alt="Snoo Crib" rating="4.3″ image_size="medium" description="A smart sleeper that soothes baby with rumbling sound and gentle rocking."]
Basically, Snoo is a robot. The moment your babies cry, Snoo will act accordingly and calms the little one back to sleep. This helpful crib has a textile mesh on its sides plus wooden base best to add on your baby's cozy nursery. Now, who still says tech can't be cozy?
Google Pixel Buds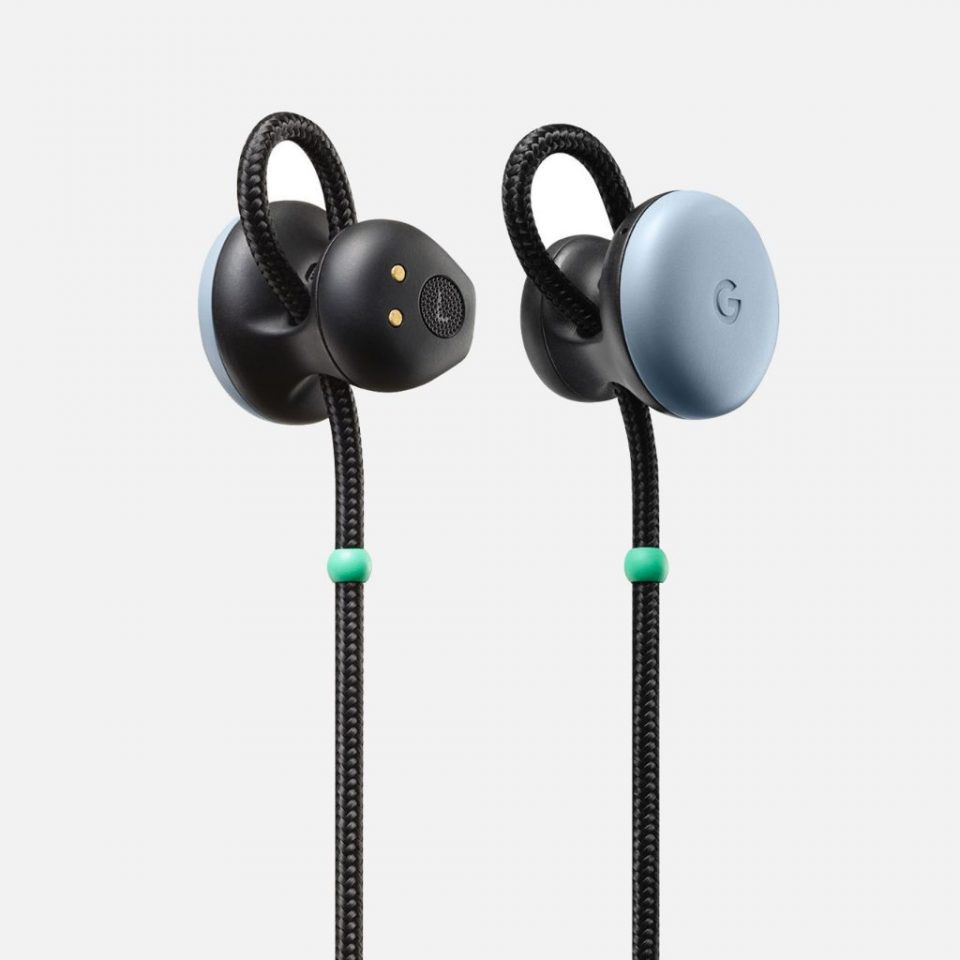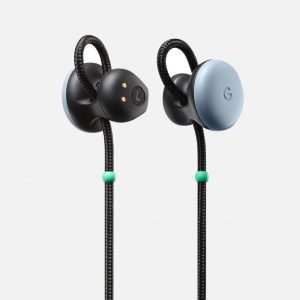 Here comes another device included as one of the best gadgets 2018 technology provides. Google Pixel Buds are the best wireless headphones that you must have especially if you are planning to visit countries speaking languages you can't understand. This smart headphone is a great companion that can act as your real-time translator using Google voice assistant.
[amazon box="B01MDTMGXM" title="Google Pixel Buds" image_alt="Google Pixel Buds" rating="3.2″ image_size="medium" description="hands free headset with voice compatibility, easy to use buttons and 2.5mm + 3.5mm Adapter"]
The two earbuds connects via fabric cord forming a small loop on its end. This loop holds the device well on the ears. Although the device mainly contains plastic materials, the soft textile is added to make it gentler and cozier to feel on the skin. How nice to have this amazing earbud before the year ends.
IKEA Eneby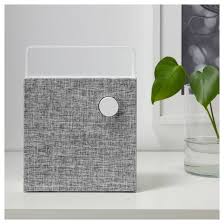 The famous ready-to-assemble furniture manufacturing multinational group has now come to excel even in the industry of technology. It only proves that people don't settle for less, isn't it?IKEA Eneby is the first speaker by IKEA that has a very homey feel because of its cozy design. For so long many manufacturers in the past already used fabric on speakers. However, IKEA's applications emphasize more comfort and luxury more than anyone before.
[amazon box="B07K2GL794″ title="IKEA Eneby" image_alt="IKEA Eneby" rating="3.1″ image_size="medium" description=" Input Voltage 100-240V, White Bluetooth speaker."]
The sleek square device has a fabric-covered surface with a small circular dial on it plus a small notifying light which indicates that the device is active.
Beoplay M5 True360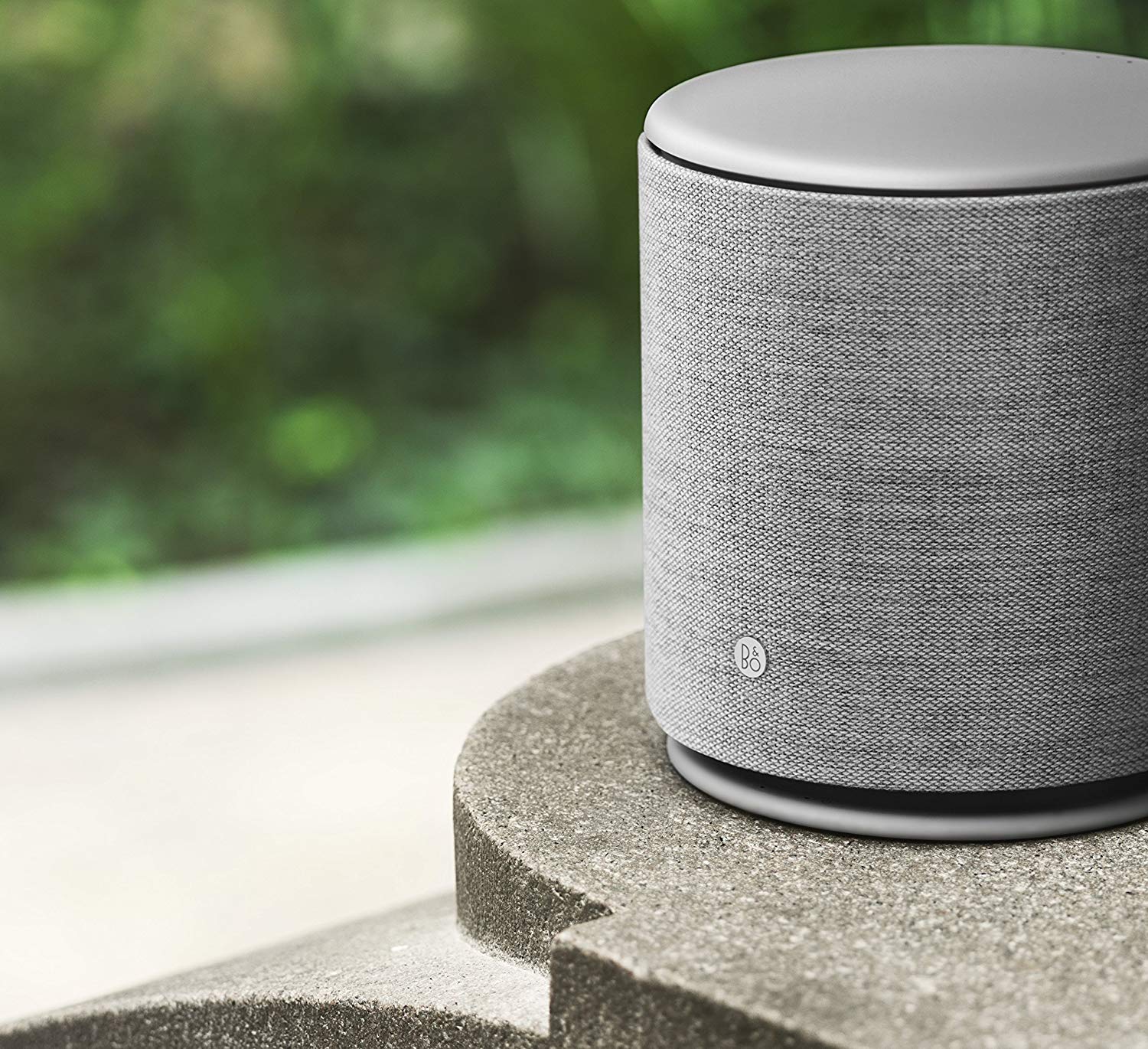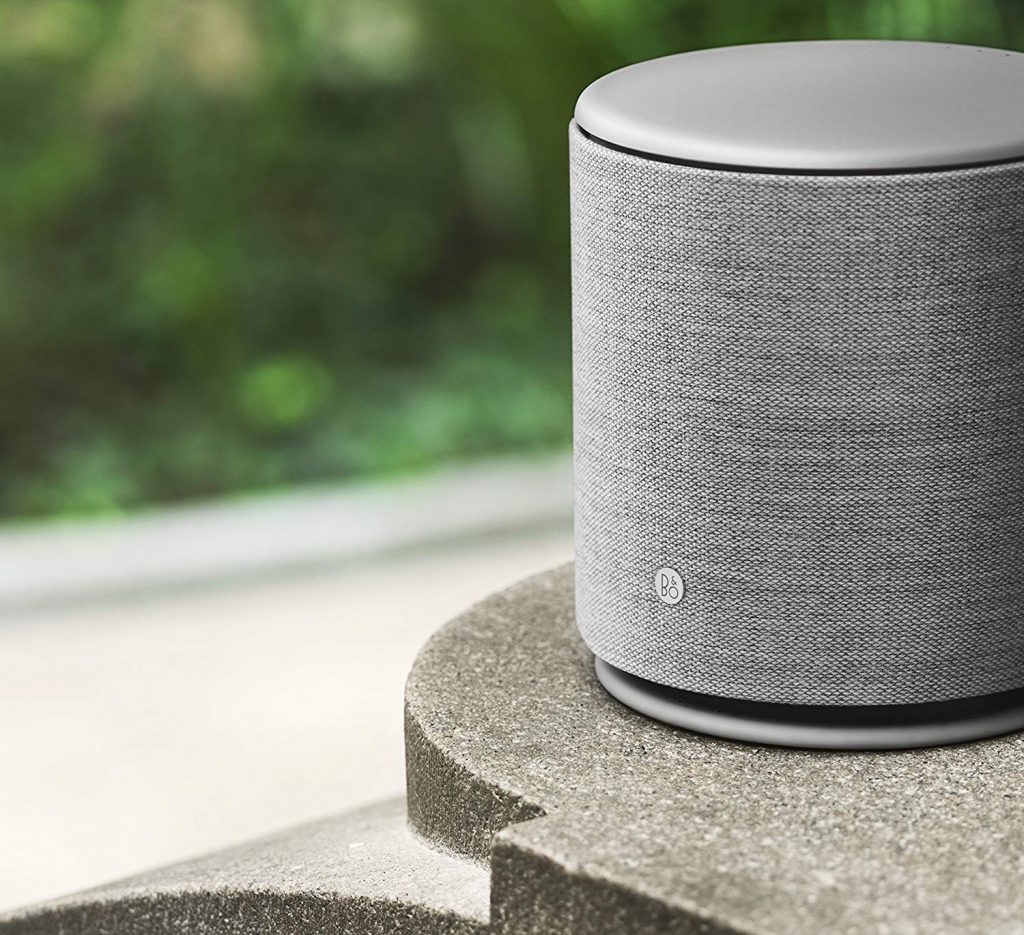 This small wireless speaker proves that "hearing is believing". Moreover, it may be small but it can produce big quality sound. The Beoplay M5 True 360 provides a high-quality omnidirectional sound. Likewise, we can expect to hear excellent music every single time we play using this one of the most fantastic gadgets 2018 Amazon has. In fact, its cylindrical shape is specially designed to emit clear sound in all angles. More so, it has an exchangeable wool and an aluminum top which makes this fabric-covered speaker best addition on your home décor. Make your home cozier and homier with this amazing speaker today.
[amazon box="B01MQWUW8M" title="Beoplay M5 True360″ image_alt="Beoplay M5 True360″ rating="3.8″ image_size="medium" description="Produce seamless sound, wireless speaker connected through Bluetooth, Apple AirPlay, DLNA with Chromecast Built-in"]
Final Thought
More than any place do, make your home the warmest. Make yours the best place starting this moment by adding the best fabric-covered cozy gadgets 2018.