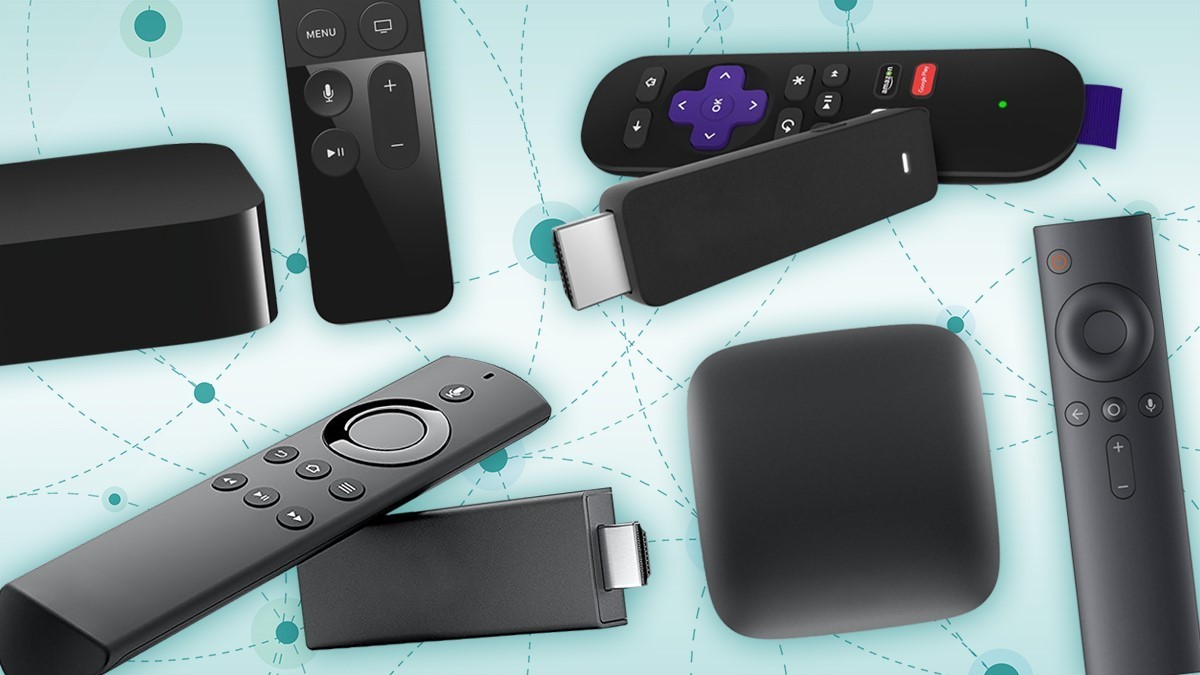 While most TV's these days have smart features, some of them may not be the kind of features that you wanted. Some of the streaming apps may only be available on external streaming boxes, the built-in interfaces are usually lacking, and some of the features that you actually like only stays on the TV and cannot travel with you.
Do you know what the best solution for this is? You should buy a convenient and very reliable streaming media device for your TV. However, buying a streaming media player is not that easy as you'll have to consider a couple of things. Continue reading down below to know more.
Updated on 24 September 2023
Streaming Media Player Buying Guides
Whether you want to supplement your TV with online videos or just got rid of your cable, it would be an excellent time for you to get a streaming media device. Compared to the usual smart TV, some standalone streamers such as Amazon Fire TV and Roku Streaming Stick, they tend to have a wider range of app selections, more features, and a fast performance.
Since there is so much competition going on between the device's makers, the device is becoming more affordable, faster, and more capable. Now, these are the things that you need to consider before getting your own device:
2 Types of Streaming Devices
The streaming media players are marketed with only a few brands, and these include the Apple, Roku, Amazon, and Google (Chromecast). Few of the companies, such as Roku, markets several types of models with various sets of specifications and features.
Their latest model now supports 4k videos with a High Dynamic Range (HDR). As for their styles, you can either choose a stick-style or set-top box devices, which you can plug directly to your TV's HDMI input. However, these little devices may have fewer features and connections.
Among others, you can get a set-top box streaming player from Roku, Apple, and Amazon. The box type devices are usually more responsive and a bit faster than the stick-style players. They also have more connections such as USB ports for playing media. These devices connect to your TV with an HDMI cable.
You can get a stick-style media streaming player models from Google, Amazon, and Roku, these companies offer a couple of stick streaming media players that you can choose from. This device looks more like a USB flash drive, except for the Chromecasts that are disc-shaped and the Amazon Fire Stick TV which has a Diamond-shaped design.
7 Features That You Should Look for
Aside from types, the most important thing that you look when buying a streaming media device, are its features. Here are the things that you should look for:
WPS Capability

for an easy setup
Have the Right Connection,

 like USB and HDMI connections
Universal Search Capability,

 ability to search across multi-services to look for shows
Well-Designed Remote,

such as an embedded microphone, backlit buttons, controller app, and more.
Dual-Band Wifi

to help provide better performance.
Top 5 Media Streaming Devices
Now let's move on to best streaming devices that you can purchase in markets, the following products below are our top picks when it comes to the best media streaming players in the market, and surely, it would help you determine which platform is the right one for you.
Amazon Fire TV Stick 1st Gen Alexa Voice Remote
[amazon box="B00ZV9RDKK" title="Amazon Fire TV Stick" image_alt="Amazon Fire TV Stick" rating="4.3″ image_size="Large" description="Easy set up Alexa Voice Remote."]
When it comes to Amazon's streaming media players, this device is definitely their best-selling product, the Amazon Fire Stick TV with a 1st gen Alexa voice remote.
By using this product, you can enjoy thousands of apps, channels, and even Alexa's skills that can access over 500,000 TV episodes and move. You can also enjoy viewing your favorites from NBC, Showtime, Netflix, Hulu, and more without a cable.
The included remote is equipped with a handy microphone, just simply press the mic button and say "Launch Netflix" and Alexa would immediately respond. No wonder a lot of people have purchased this product.
Roku 3 Streaming Media Player
[amazon box="B00BGGDVOO" title="Roku Streaming Media Player (2014)" image_alt="Roku Streaming Media Player (2014)" rating="4.4″ image_size="Large" description="Wireless dual band Media Player with up to 1080p HD video."]
This Roku streaming device is a 2014 model, it already has its newer model, but this older version is still worth mentioning today. Despite its manufactured date, this is still one of the most powerful and fastest streaming devices in most markets.
This device can support a 1080p HD video, but if you are viewing a video with a much higher resolution, then we suggest that you this device's newer version. The Roku 3 can allow you to access your favorite episodes in Netflix, Hulu, Rdio, Amazon Instant Video, and more.
Amazon Fire TV Stick 4K
[amazon box="B079QHML21″ title="The most awaited 3rd Generation Echo Dot review" image_alt="Amazon Echo Dot 3rd Generation" rating="4.4″ image_size="Large" description="4k streaming TV stick with up to 500,000 movies to choose from."]
Here is another Amazon streaming device that you can get in the market, however, this one is a much newer model than the previous first featured product in the article. It is a powerful 4K media streaming stick and now included with a new Wifi antenna for an Ultra HD streaming.
It also has a next-gen Alexa Voice remote, which you can use to easily launch and control all your favorite TV shows and movies. Choose over 500,000 TV episodes and movies, or you can even watch your favorites form Starz, CBS All Access, Prime Video, Netflix, Hulu, and Showtime.
Apple TV 4K
[amazon box="B075NCMLYL" title="Apple TV 4K" image_alt="Apple TV 4K" rating="4.2″ image_size="Large" description="4K HDR10 featuring Dolby Vision and Dolby Digital Plus for 7.1 surround sound."]
Now, this streaming device is much more expensive than the previous products above, but it is an obvious choice for those people who are into Apple products. This is the only media streaming box that supports AirPlay streaming, iTunes videos, Apple Music, and not to mention, the Dolby Vision HDR. This device also serves as your remote control's HomeKit hub of your smart home.
The remote also has Siri, which offers an awesome voice control feature, and has a full support for your TV's power and volume. If you have an Apple TV in your home and have stopped using cable, you can consider getting this product.
NVIDIA Shield TV 4k Media Streaming Player
[amazon box="B01N1NT9Y6″ title="NVIDIA Shield TV 4K Media Streaming Player" image_alt="NVIDIA Shield TV 4K Media Streaming Player" rating="4.3″ image_size="Large" description="4K HDR home theater with GeForce."]
This product is also quite expensive, but it provides you with a lot of amazing features. It has a world class performance as it is fast and versatile enough to be a media server, streamer, smart home hub, and even into a game console! It is also fully customizable as the Shield continues to transform and get smarter with a lot of new features.
With its 4K HDR Home Theater, you can enjoy viewing your favorite movies and TV episodes with a 4K HDR quality, and with immersive sound effects with the DTS-X surround sound pass-through and Dolby Atmos, you would definitely enjoy your movie-like streaming on your very own TV.
Conclusion:
And those are the top 5 media streaming devices that you can get for your cable-less TV. Whether you are using a cable or not, you can still give the given products above if you want to have an awesome and exciting TV viewing at home at an affordable price.