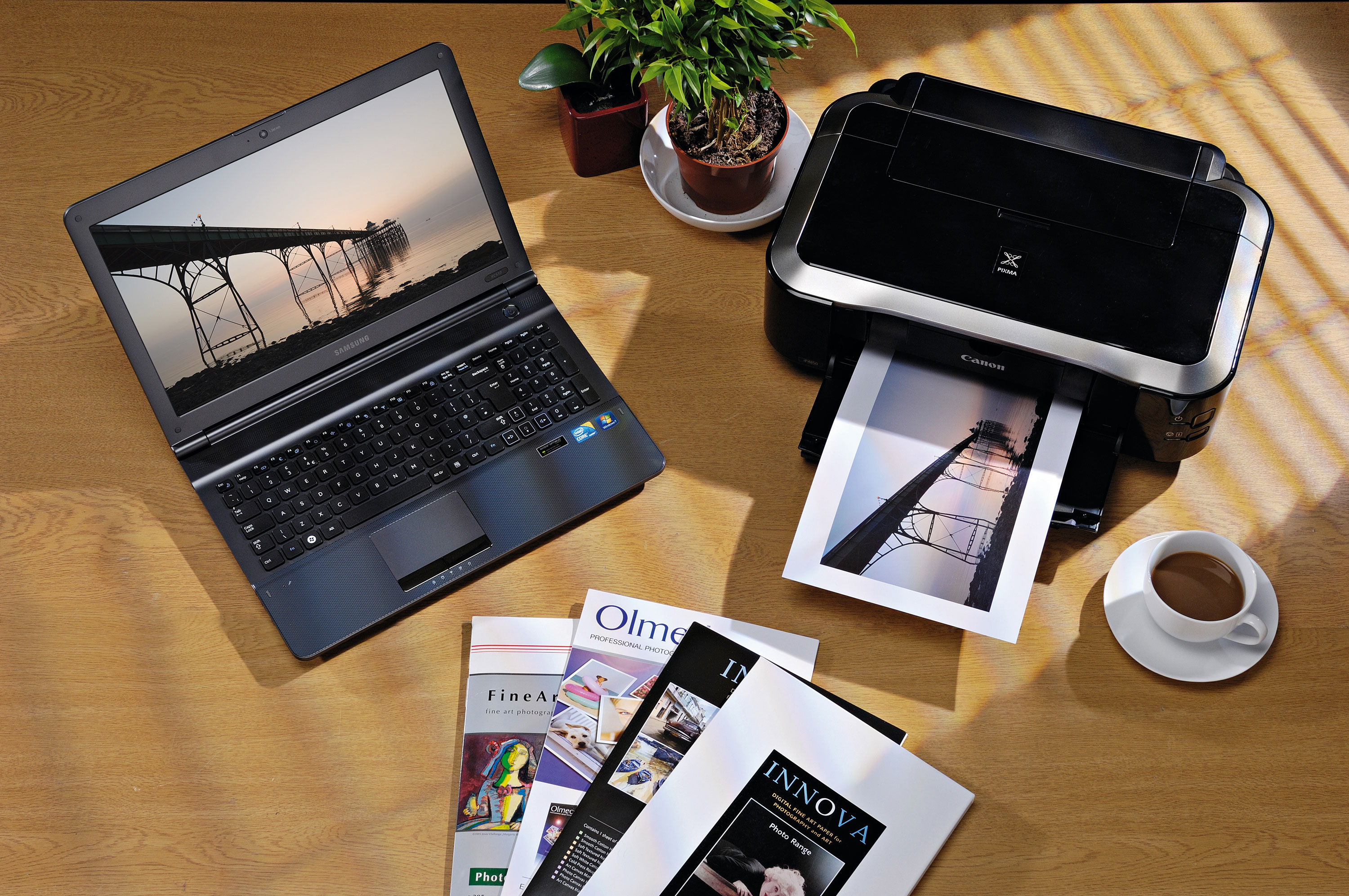 Printers are not the most alluring to buy, but picking the right one is really an important decision.
When it comes to necessary office equipment, printers are near on the top of the list. Even in today's electronic age, the ability to print hard copies is still a basic need for all different types of offices. But with lots of offering to choose from, how do you find the one that is best for your business place? However, it all depends on what type of business you have. How large your office is, and how much you think it will be used. Large offices might want a printer that can pop out more pages in a minute. Having a higher paper tray capacity, and has large ink cartridges. Whilst on the small workspaces could preferably make do with a fairly standard option.
Updated on 30 September 2023
Furthermore, do you want a few pointers and suggestions when it comes in picking or selecting one for your office? Just check out our best office printers below to find the best one that will work well for you – and on your office. Whether, you are just in need of basic black-and-white-prints, large format prints, wireless on-the-go, or an all-in-one.
The Best Overall
[amazon box="B01BGZSS6U" title="Brother MFC-L8900CDW Business Color Laser Printer" description="Brother MFC-L8900CDW is compatible with Windows, Mac OS, Linux." image_alt="best office printers" rating="5″ image_size="small"]
The Brother MFC-L8900CDW business color laser all-in-one printer is decisive, efficient and cost-effective. Wherein, it features long-lasting high-yield replacement cartridges. So you can stop worrying about running out of ink and focus on your personal productivity. The device can copy and print at speeds of up to thirty-three pages for every minute, without even sacrificing print quality. Moreover, it also supports simultaneous operations, like so, one co-worker can print while the other one scans or copying without any interruption on the workflow.
Additionally, this printer has a massive 250-sheet capacity adjustable paper tray for everyday printing. And also, has an adjustable 50-sheets multi-purpose tray, which allows the printing of envelopes or unusually-sized media. Operating the printer's menus is soft and easy, thanks to the large 5-inch color touchscreen. In which, you can add or remove icons, create custom tabs to create a workflow station personalized for your office, as well. The touchscreen display, however, makes it easy to scan to or print from known business clued services. That includes the Google Drive, Dropbox, or Evernote – Oh, with no computer required.
In such a way – are you worried about security? Surprisingly, this printer comes with a secure function lock. So that, the administrators can restrict specific features to only specific users. It is an active directory support, which requires a user ID and password to enable printing and an integrated NFC card reader. Also, with built-in wireless 802.11b/g/n and Gigabit Ethernet network interface that allows for easy setup and sharing on a wireless or wired networks.
The Best for Photos
[amazon box="B0095F5BCS" title="Canon PIXMA Pro-100 Wireless Color Professional Inkjet Printer" description="Canon PIXMA Pro-100 Printer weighs 43.2 in bullet point." image_alt="best office printers" rating="4.5″ image_size="small"]
Many professionals, such as photographers, journalists, graphic designers, and others require an office printer that does not only handle documents but also produces a high-quality photo print. Just for a small office with such a need, the Canon PIXMA Pro-100 Wireless Color Professional Inkjet Printer would be an appropriate addition to its office equipment. That comes with eight dye-based inks – three of which are specialized for black and white prints, photos can be reproduced without losing color fidelity or picture sharpness.
Sports even fine details with 4800 x 2400 dpi technologies for great-looking, professional-quality prints up to 13 x 19 inches. Thus the Canon PIXMA Pro-100 features a rear paper tray. Ideally for fine arts and glossy photo papers, a manual slot for handling bigger or thicker print media, as well.
In addition, with built-in Wi-Fi, so you can position the printer in a convenient spot in your office place. Then allow multiple users within the area to print without messing the space up with unsightly cords and wires.
The Best for Black-and-White Print
[amazon box="B01BHSLJGC" title="Brother Monochrome Laser Multifunction All-in-One Printer" description="Brother Monochrome Printer is a class 1 Laser Product, which power output is enclosed." image_alt="best office printers" rating="4.5″ image_size="small"]
 By any chance, if your office depends on the quick and efficient printing of mostly black-and-white documents, the Brother Monochrome Laser Multifunction All-in-One Printer will become a reliable workhorse on your office team. With fixed results, cost-conscious output goals and security features, all at a budget-friendly price. Actually, you can't go wrong in checking out this office printer.
Furthermore, with a print and copy speed up to forty-two pages per minute. You can fill binders and print out document presentations even if you have just minutes to spare before you need it ready. Small offices probably will appreciate this printer because it does feature fast monochrome copying and scanning. With, the duplex auto document feeder speeds up a big copy, prints job, and a legal-sized document glass assures that you can handle any type of business document. In which, it can scan directly to e-mail, USB, SSH server, SharePoint, cloud services, as well as network folder to maximize efficiency.
The Best Wireless
[amazon box="B00JCA4GW2″ title="Samsung Xpress SL-M2835DW/XAA Wireless Monochrome Printer" description="Samsung Wireless Printer prints fast at speeds up to twenty-nine pages for every minute." image_alt="best office printers" rating="4″ image_size="small"]
Whether you are in a situation of finding a new printer and you want one that features wireless access, check out this Samsung Xpress SL-M2835DW/XAA Wireless Monochrome Printer. Samsung is known for its connected devices, and this one is no exception. This wireless printer features an NFC technology that allows the user to print or handle printer settings simply by tapping a mobile device that is NFC-enabled. Use the Mobile Print application of Samsung to print from a mobile device directly such as a smartphone or tablet, without even worrying about installing drivers. Or configuring networks, or going through any of the other setup hassles that sometimes accompany a new printer. Take note: Both the iOS as well as Android devices support this app.
Moreover, this printer also features a Google Cloud Print, which makes it compatible with mobile devices, tablets, PCs. PC/notebooks, Google Chromebooks, and many more devices that are connected to the web. Like so, this Samsung wireless printer is also efficient from both a time and financial perspective. It can print up to twenty-nine pages per minute and offers an Eco button and duplex printing to save on toner and paper.
The Best Splurge
[amazon box="B01N7JASW3″ title="Xerox VersaLink C405/DN Color Laser MultiFunction Printer" description="Xerox VersaLink Printer controls total cost of ownership by using Genuine Products, which accept No Inferior Alternatives." image_alt="best office printers" rating="4″ image_size="small"]
If you are willing to pay a little bit more for extra features and increased connectivity, the Xerox VerLink C405 does perfectly fit for you. With this printer, a business person can be confident that their hard copy looks at its best, and will project an image of competence to any clients. Additionally, the printer is part of Xerox's array of VersaLink devices that comes fully-loaded with features. Which meant to increase workplace productivity.