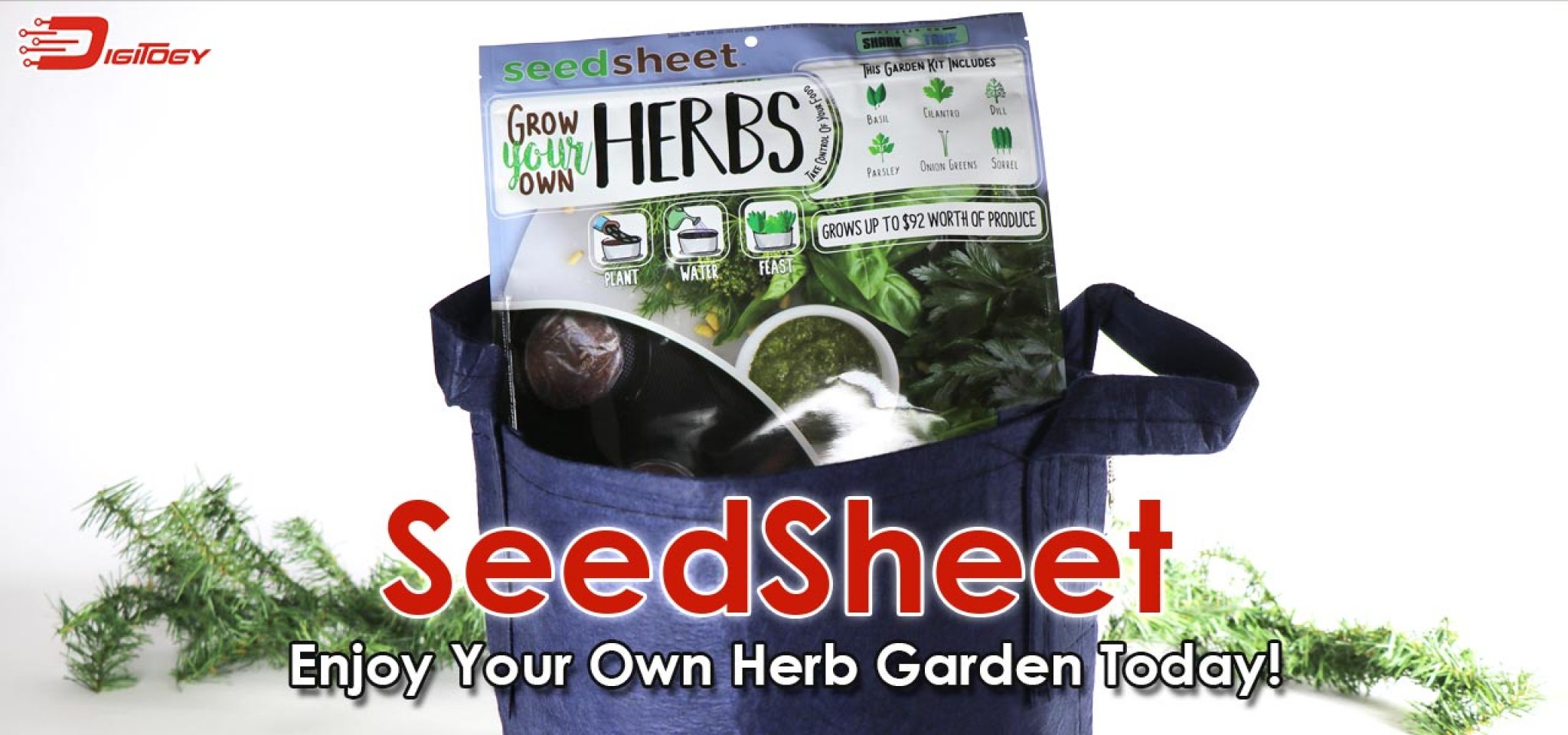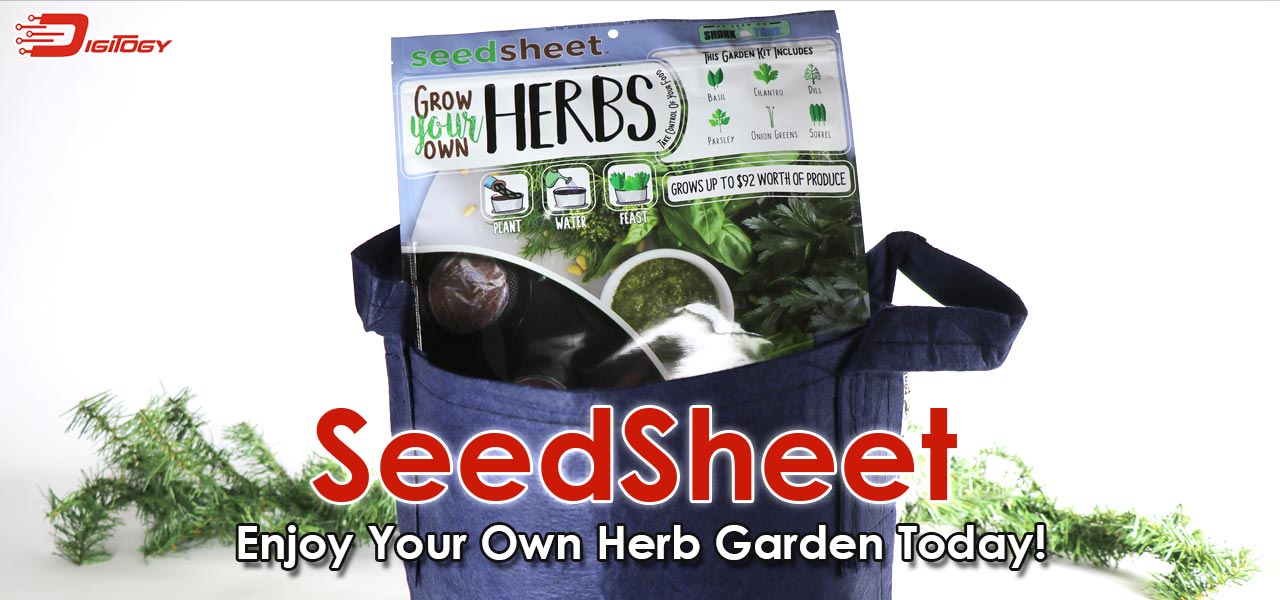 Even before the COVID-19 pandemic happened, there has been an increasing call to return to healthy, organic eating. With our food supply subjected to toxic chemicals and pesticides, it's a comforting feeling when you eat greens grown from one's own backyard. But what if you've never grown anything to save your life? Not to worry, SeedSheet may be your Hail Mary.
Buy Now
Grow a Home Garden Easily
With Seedsheets, everyone has what it takes to start a thriving herb or vegetable garden.
Updated on 25 September 2023
Seedsheets Review: Returning to nature through gardening
Gardening and communing with the earth seems to be the most natural thing any human being can do. But the reality is – starting your own garden can be tricky. Living in a small apartment or even in a tiny neighborhood with little topsoil available will make it almost impossible to plant anything, let alone, do organic gardening. You'll also need to learn how to do it and search for the right tools.
The biggest problem with gardening the traditional way is that it takes a lot time and land preparation. In today's world where green spaces are shrinking, how can one become a productive gardener? The creators of the revolutionary Seed sheets gardening kit think anyone can be cut out to grow their own food.
The Shark Tank Seed Sheet Proposal
The popular business incubator Shark Tank introduced the grow your own garden kit Seed Sheet as one easy solution for anyone who wants to start an organic garden anywhere. Cam MacKugler, company CEO, introduced a roll-out garden kit with customized organic seed sets tied to a planting reminder app.
This organic gardening kit has inclusions that will make just about anyone grow their own food. And as several  Seedsheets reviews will tell you, the package really works.
SeedSheets Review: What's in the kit?
In this Seedsheet review, let's look at how you can set up your own tailor-made gardening kit.
1. Kit – choose your size
Depending on how big you plan your organic garden to be, you can choose either the Backyard size (4'x 8′) or Container size (12″ diameter) kit.
2. Seeds
You can customize your garden to accommodate up to 8 small plants (greens, herbs, etc.) OR up to 4 large plants (melons, tomatoes, and others).
Seeds come from a great selection of plant varieties that includes:
purple bunching onions
red Russian kale
dragon red carrot
pea shoots
day radish
beet greens
glacier tomatoes
golden frills
You can verify in several Seedsheet reviews that all manner of seeds included in the kit are non-GMO certified. The seed pods have an individual dissolvable pouch, and all sets come with weed blocking fabric. These features make the Seedsheet eco-friendly and sustainable.
3. Soil
There's a lot of science that goes with preparing the best gardening soil. To ensure that your garden grows healthy and free from various soil diseases, a bag of nutrient-packed and sterilized potting soil is included in the kit.
4. Accessories
For an additional fee, customers can avail of a saucer and fabric plant container with handles. The full kit also contains three biodegradable plastic stakes to keep the seed pods in place.
5. Instruction
All purchases come with an instructional booklet that includes recipes on how to cook the food you will soon grow.
6. Pre-made garden
Customers can also buy a custom pack of curated seeds for a pre-made garden set that is perfect for making a salad, herbs, Capres, hot sauces, tacos (taco toppings), and cocktail (cocktail toppings).
SeedSheet Review: How to use the kit?
Here's how to make your organic garden grow and thrive with Seedsheets:
Plant the seed pods, with the seeds facing down. Make sure the soil container is filled to the brim.
Water the seed pods gently, and wait for the pod covers to dissolve. Continue watering so that all soil is saturated (but not soaked).
Register your Seedsheet with the official Seedsheet app to get gardening reminders and tips to grow your garden faster.
Let Mother Nature work her wonders.
Benefits and Advantages
This wouldn't be a useful Seedsheet review without tackling the benefits and advantages of this gardening kit. Here they are.
Simple to use, no green thumb required
You'll get instructional videos to help you from start to finish. The Seedsheet app gives text reminders for watering, and fertilizing, as well as suggestions for tasty recipes for your mini harvest. Kids will especially love learning how to plant and harvest their own food!
You can build a garden even in tight spaces
No need to worry if you don't have a large backyard – the Seedsheet gardening kit is excellent for rooftops, stoops, or even your fire escape! Just place anywhere where there's plenty of sunlight.
A farmer's market at home
You don't have to worry about buying unsafe food when you have your own organic garden. Now you can save on gas since you don't have to go looking for an organic farmer's market.
SeedSheets Review: Users' Comments
Thanks for the timely delivery! Love the text reminder feature – I don't have to worry about forgetting to water the plants. Everything was convenient to use, and the pods were easy to tell apart.

The plants grow so fast! No worries about watering or replanting at all. I just signed up with the app and just followed the reminders. So easy to set up.

Ordered as a mother's day gift, and my mom was really happy… She said she would post photos every month! We bought the cocktail set.

Price and Money-Back Guarantee
Seedsheets can be purchased on the Digitogy website or from Seedsheet QVC. No SeedSheet coupon or seedsheet promo code are available at this time.
The company does not issue refunds because of the custom nature of all products. Seedsheet instead offers a Greenthumb Guarantee – they can replace pods that did not germinate, at no charge.
Final Word
Growing your own food for healthy eating is a growing necessity in our modern times, especially when there's so much processed food and pesticides that are making people sick. Seedsheets is a terrific start to go back to the basics of healthy eating, by having your own backyard of fresh produce. Best of all, planting in your own backyard is not only more economical for the family – it's the best fun you can have.
SeedSheet Review: Excellent!
PROS
Customizable seed sets
Convenient, Easy to Use
Replaceable pods
Easy gardening
GMO Free and All-Organic
CONS
Ample sunlight needed
Varying germination rates