Last week, rumors start going around about a new Samsung premium smartphone named the Galaxy A9 Pro (2018). With a long list of great features, its most head-turning feature is its amazing four rear camera, making it the very first gadget to do so!
Excited users are so eager to know more about this new product on the market that is about to be released. But not a lot knows where to get the news from, and we tried hard to get a glimpse of your most loved brand.
Updated on 4 December 2023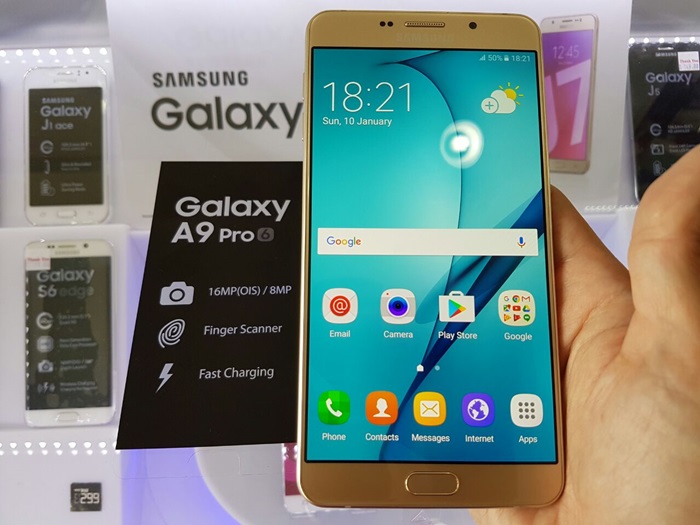 However, an industry source claims that the smartphone will not be launched as "Samsung Galaxy A9 Pro". In actuality, this premium offering from Samsung will hit the market as the Samsung Galaxy A9s.  Apparently, this title will be used all over Asia and could potentially be slightly simplified or changed altogether for the European market. Samsung, after all, does not market any A9 phone models outside Asia.
Development Of A New Series?
Together with this recent information details, it was also confirmed that the company was developing another Galaxy A series. However, the exact branding of this series is yet unclear at this point in time.
Finally, the source mentioned did back up the Phone Arena's latest exclusive by confirming that Samsung's Galaxy P30 would, in fact, be released as the Galaxy A6s.
The Samsung Galaxy A9s, A6s, and the 3rd Galaxy A-series device are all assumed to go officially on October 11 with availability focused on China. Though, Samsung is expected to also release the 3 device offerings in other markets.
Conclusion:
So as an avid Samsung user? what we all could do now is wait till this hyped product will come out and be released. And see if it does yet again top its latest innovation and prove it's worth. As we all know, Samsung had done in the past releasing such amazing products. That's why it is always been the King of Android Smart Phones.