One of the most hassle things that happens to a woman is menstruation. From the age of 12 until the ages 45 to 55, this hassle goes on and on. In line with that, there is a study saying that 70% of women utilize tampons which can cost every woman about 9, 120 tampons in a lifetime. But if you want to SAVE and be SAFE, here's the Saalt menstrual cup that will definitely change your life.
Introducing the Saalt Cup
Usually, pads and tampons get us in trouble especially when we neglect to change them every after how many hours. For all the girls who have stained their pants and beds while using these sanitary methods, please raise your right hands.
While being inadequate, tampons are still utilized by most women with an average usage of 4 tampons a day. This makes a sea of used tampons in a year. Not mentioning that the world is populated with a greater number of females than males. Good thing that we now have the Saalt menstrual cup that can last up to 10 years. With one cup, you will be able to save up to 9, 1200 tampons in a lifetime.
The Saalt Cup is made out of soft silicone that is internally worn just like how you use a tampon. But the difference is it collects a woman's menstrual flow than absorbing it that might cause leaks or smell. Moreover, it is four times better than a regular sanitary pad and tampon. You can actually wear it for about twelve hours before you need to empty it again. This means you only need to pause for a while two times in a day.
In addition to that, Saalt Cup is specially designed to provide convenience and comfort for every woman. It is pliable and essentially soft so it can fit perfectly inside. This makes it ideal to wear especially if you are planning to swim, hike, run or work without worrying about unexpected leakage, cramps, or even unpleasant smell.
Some of Its Best Features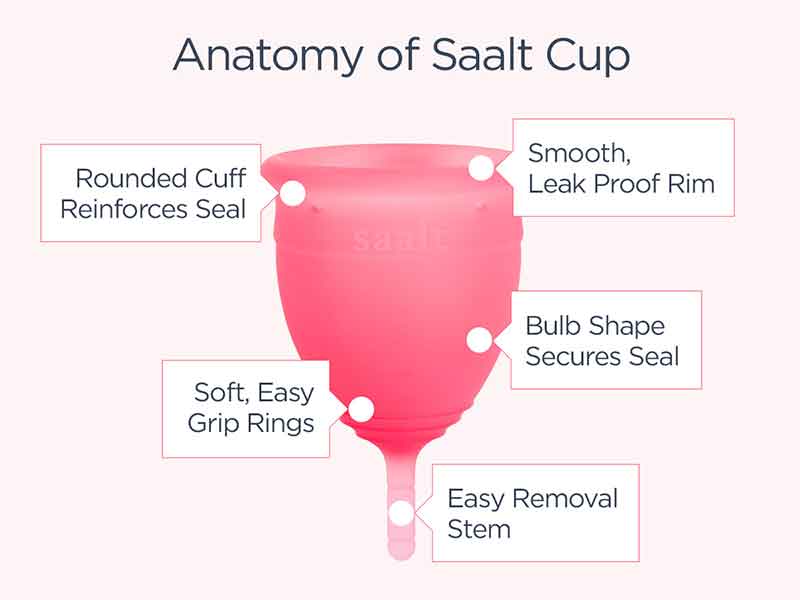 There are a lot of things about this menstrual cup that you will definitely love. But to give you hints on what things to get in Saalt Cup, we will tell you some of them.
First of all, you will love the sizing of Saalt because there are two sizes that you can choose from. The first one is the Small Saalt menstrual Cup that is 42 mm wide, 70mm long including its easy removal tip, and 45 mm long without the tip. This size can collect up to 25 ml of menses which is best for women who only experience a light flow of menstruation.
On the other hand, the Regular Saalt menstrual cup is 47 mm wide, 70 mm long including the tip, 52 mm long without the tip, and it can collect up to 35 ml. Unlike the small cup, this is quite bigger which allows it to hold more blood. For those who are having a heavy menstrual flow, this size is the ideal size recommended for them.
Saalt is also Soft and Firm that makes it so easy to open and insert in her internal shape. Compared to other menstrual cups, you will never encounter any trouble in putting it on. In addition to that, it also has a smooth and nice protruding rim. It also has a comfortable body shape that every woman will love.
Another thing you will love about this revolutionary product is its well-designed packaging as well as the materials used to make them. Each cup is made with 100% medical grade silicone manufactured in the USA. Plus, it is available in multiple colors such as Ocean Blue and Himalayan Pink.
Every cup is packed inside a stylish carry bag that lets you conveniently toss it inside your pouch or bag. But take note that Saalt cups are not actually shipped inside a sterile packaging so you have to clean it and sterilize it first before every use. There are instructions to follow in sanitizing these cups so please follow carefully.
Saalt is a trusted brand with a very good reputation due to its excellent customer service. If you have any questions or queries about their products, what you only need to do is to ring them. Their response time is actually lesser than what you expect. But you can always find the answer yourself by reading their answers on frequently asked questions.
How Does It Work?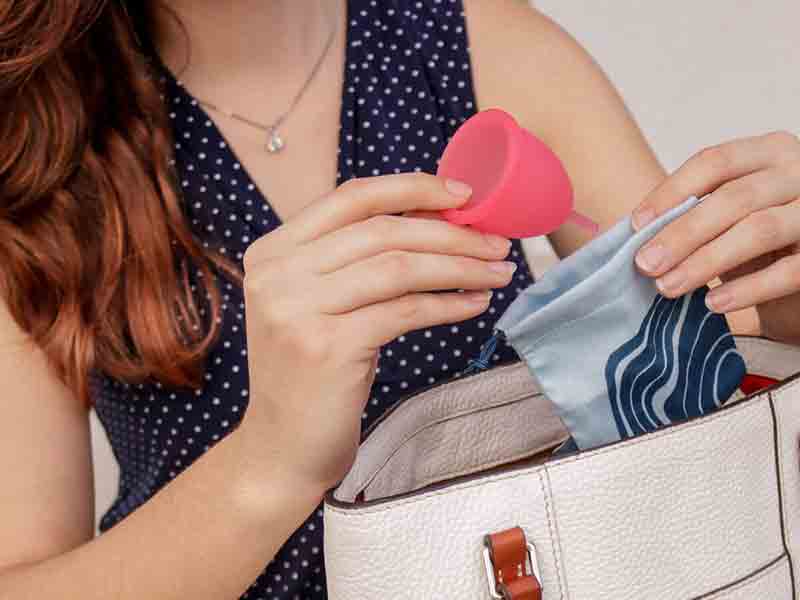 If it is your first time to use a menstrual cup, we are more than glad to show you how it works. But here is the most important thing you must take note first: You will never perfect learning how to use a menstrual cup for just a single day. Actually, you need at least 3 to 4 days to get used to it. So better brace yourself if you really want to ditch your pads and tampons today.
Insert
The first thing you need to do in order to start is to sanitize your hands. Wash it and dry before handling the Saalt Cup. Take note that you must make it a habit to wash your hands whether you will insert the cup or remove it.
This is what you need to do to insert the cup into your vagina. Simply fold it, insert it inside, push it and then pull it back down just towards your tailbone and make sure that it is not too high. Also make sure that the cup is popped open because if you don't, this causes leakage. To fix it, you only need to twist the cup in one direction, or simply jiggle it around to make it pop.
You must also take note that the cup must be placed low inside your vaginal canal. This is to make sure that the easy removal stem is not sticking out. Besides, isn't it discomforting if something is poking on your underwear?
Remove
Every 12 hours, you need to remove the Saalt menstrual cup so you can empty and wash it. So first, you have to squeeze at the base using two of your fingers to fold the suction seal. Afterward, gradually pull it out. Quickly remove all the contents of the cup into the sink or the toilet and then wash.
In washing your menstrual cup, you can use a menstrual cup wash or a mild soap together with water. Make sure to wash it thoroughly so there will be no soap residues left on it. After all of these, you can reinsert your salt cup again and get back where you left.
Every Saalt cup can hold up to 3 to 4 times the capacity of a regular tampon. This makes it last for a maximum of 12 hours. If you utilize this high-capacity cup, you will no longer have to change in sketchy and gross rooms. Nor, worry whether you have a leak or stained jeans in a very busy day.
Moreover, each cup has the ability to keep out toxins in the environment and in your body. How? It is because Saalt cup is FDA compliant, hypoallergenic, BPA latex, chemical free, and it is made with 100 percent medical grade silicone.
Compared to pads and tampons, it doesn't have any trace of harmful chemicals, bleaching agents, and pesticides. It does not include any cotton on it which are known to reduce the pH balance of a woman. This is a great remedy to avoid yeast infections. It is also highly recommended for those who want to avoid having TSS or Toxic Shock Syndrome.
Saalt Cup Reviews
There is a growing number of Saalt cup reviews over the web and people are getting confused. Is this menstrual cup better than the others? If you are also one of those who is curious about it then check these comparisons we have made to help you get the answer.
Lunette VS Saalt Cup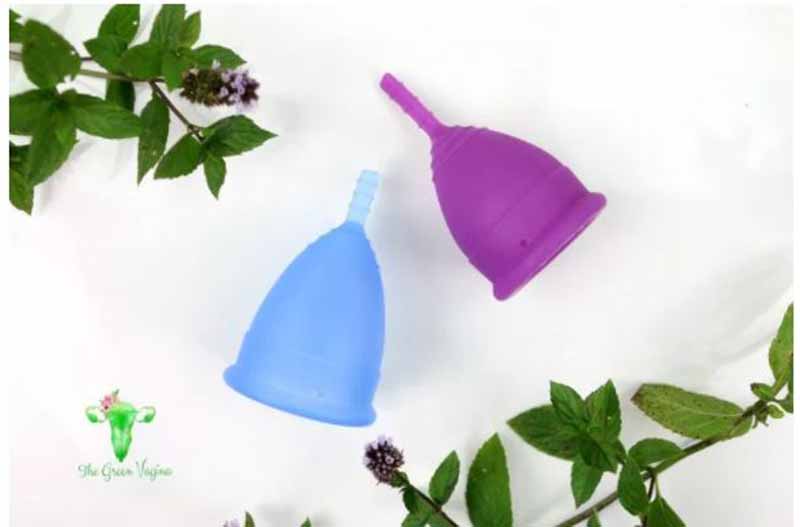 Lunette has been introduced to us for about decades now and it already proved its relevance for every woman. On the other hand, Saalt Cup is just new in the market, yet it has already garnered a lot of attention all over the world. So, what is the difference between the two? Which is better?
If you take a good look at the two, you will identify that the two has a great similarity. As a matter of fact, these are almost the same considering their design and sizing.
But there is always a difference in everything and Lunette VS Saalt Cup is not exempted. First of all, the price of Saalt menstrual cup is cheaper than Lunette. Like so, it includes a 2-cycle money-back guarantee that allows you to return it if you are not satisfied with what it can do. The company will immediately send you your refund as long as you followed the refund policy.
There is another reason why the two is different. That is because buying a Saalt cup equals to helping someone in need. How? All the Saalt cups purchased has a corresponding percentage that will be given to organizations like Period.org and HER. This is to help girls and women receive proper and healthy period care around the world.
Saalt Cup VS Lena Cup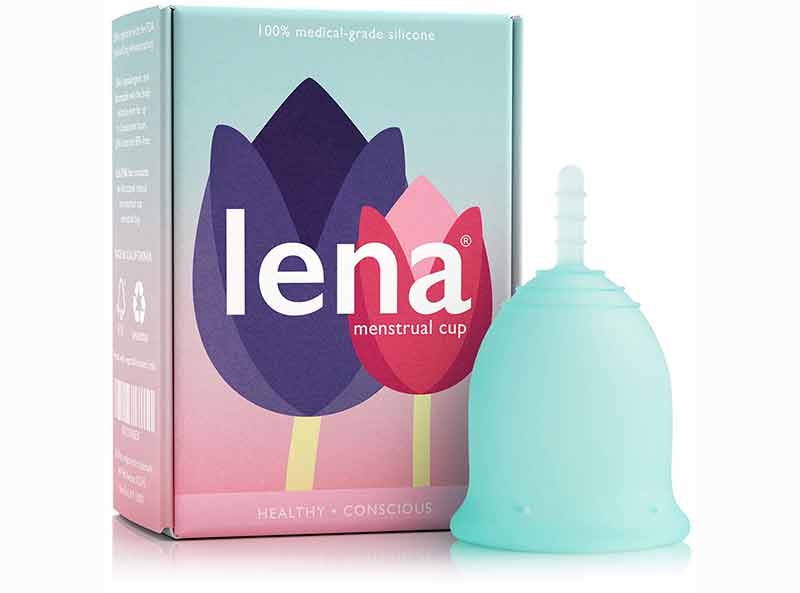 Both Saalt and Lena Cup are made in the USA and has medical grade silicone materials. But the difference is, Lena Cup is already existing for a few years now and Saalt is just introduced for less than a year.
However, in terms of pricing, both are almost similar. In fact, these two are quite cheaper than the Lunette cup. They are also identical in design and size but most women are loving the 2-cycle money back guarantee of Saalt.
Why Choose Saalt Cup?
For heavy or light menstrual flow, choose Saalt menstrual cup. It includes two sizes that you can use when you are in your red days of the month. Well, I'm not talking about holidays here. All girls and women know the struggles of these days.
More so, here are some of the things why you must choose Saalt cup over the other menstrual cups in the market:
12 Hours Leak Protection – One Saalt cup can collect 3 to 4 times more menstrual flow than a single tampon.
Double Leak-proof Structure – this cup has a flexible rim that has a bulb shape to provide double leak protection.
Safe & Natural – It helps to maintain a woman's healthy pH balance unlike pads and tampons.
Comfortable – Since it is made with flexible silicone, it doesn't cause cramps or any kind of pain.
Easy to Use – You only need to fold, insert, and then release to use it.
Less Waste and Cost – One cup can last up to 10 years.
2-Cycle Money Back Guarantee – Try salt with no worries for 90-days and you'll never get back to using tampons again.
How Can I Get Mine?
You can now say goodbye to sanitary pads and tampons forever. To get your Saalt cup, simply click the button below and you will be redirected on their website. At the bottom part of the page, three different packages are there for you to choose from. First, you can get 1 regular Saalt Cup for only $27. That is the retail price of each cup. Next, you can get 1 regular and 1 small cup for only $40 .50. This package can help you save about $13.50 for every order. Furthermore, you will be able to get 2 regular cups and 2 small cups in one package for only $81. It can help you save $27 which equals to another 1 regular flow Saalt menstrual cup. The best thing about it is not just big savings but also free shipping for USA consumers. It is also offered in the last package.
The last package is the best deal because you can get 3 regular cups plus 3 small cups for only $108. Big package with big savings up to $54.
Final Thoughts
No more messy tampons or leaky cotton pads because the revolutionary product for a woman's period is here. The best qualities of this menstrual cup rely on its huge capacity and flexibility. It comes with two cool sizes that are perfect for light and heavy flow menstruation. In addition to that, it is easy to use and extremely convenient. With the use of pads and tampons, you are not able to swim or confidently hike. Now, with Saalt menstrual cup, you can do everything you do on a normal day. No cramps and it is totally safe.