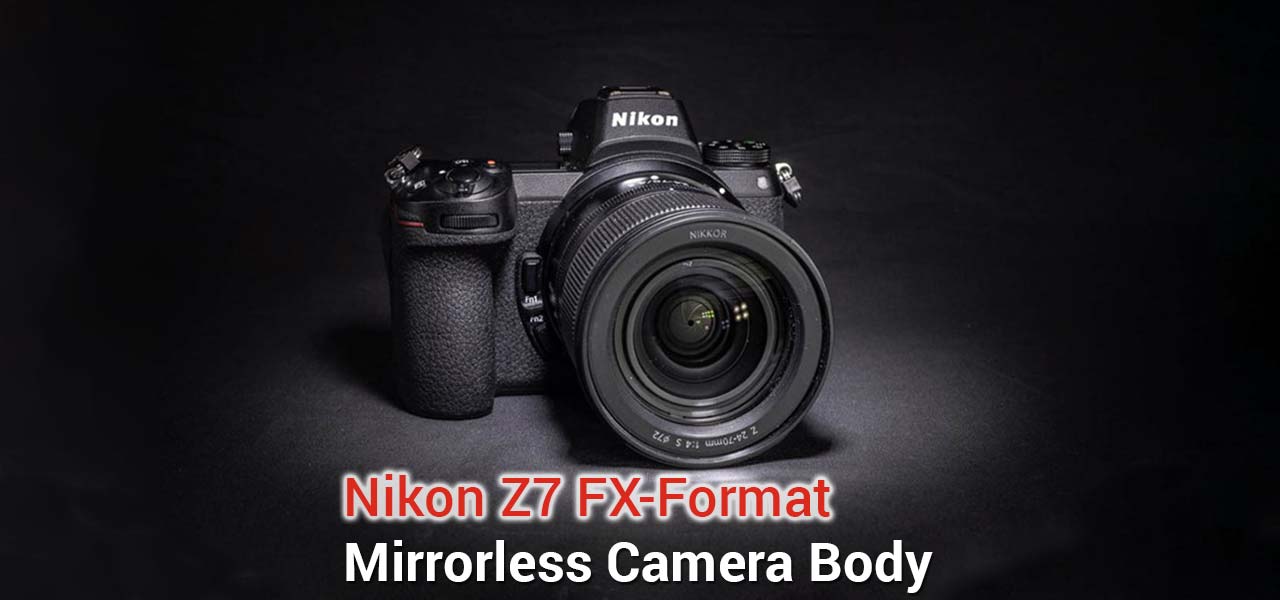 The Z7 is Nikon's ultimate well-rounded camera this time. It is as well as specified and ideal for video shoot as it's for stills. The quality is so impressive. The design of Nikon Z7 provides an experience will be common to the current DSLR shooters of Nikon. But, it has a lighter and smaller body that is constructed over the entirely new Nikon Z-mount.
Additionally, this is Nikon's first ever mirrorless camera that is full-frame. Though, it comes with a 4K-able machine that features a variation of the 46 megapixels BSI CMOS sensor of D850.  However, with the inclusion of on-sensor phase detection autofocus or AF pixels as well as mechanical stabilization.
In the same token, from our own test, the only part in which the Nikon Z7 doesn't shine is the usability and readability of its autofocus – that is something other Nikon cameras have long transcend.
Updated on 26 September 2023
A flexible and versatile full-frame mirrorless camera
HIGHS
Great and Excellent image quality
The unhindered performance with Nikon F lenses
Sharp, Accurate EVF
4K video with pro features
5 axis in-body image stabilization
LOWS
Limited 3D tracking
Fewer physical controls
Less effective low light AF compared to D850
SPECIFICATION
Below are the main features and specs of the Nikon Z7:
| | |
| --- | --- |
| Sensor | 45.7MP FX BSI Sensor, 4.35-pixel size |
| Sensor size | 35.9 x 23.9mm |
| Native ISO Sensitivity | 64-25,600 |
| Boost ISO Sensitivity | 32, 52,200- 102,400 |
| Resolution | 8256 x 5504 |
| In-Body Image Stabilization | Five-axis |
| RAW Formats | 45.7 MP (RAW), 25.6 MP (mRAW), 11.4 MP (sRAW) |
| Processor | EXPEED 6 |
| Body Build | Full Magnesium Alloy |
| Dust Reduction | Yes |
| Weather Sealing/Protection | Yes |
| Storage | 1x XQD slot |
| Shutter | 1/8000 – 30 seconds |
| Shutter Durability | 200,000 cycles, self-diagnostic shutter |
| Viewfinder | 3.69 Million Dot OLED Electronic Viewfinder |
| Viewfinder Magnification | 0.8x |
| Viewfinder Coverage | 100 percent |
| Speed | 9 FPS (only 12-bit RAW, no AE), 8 FPS (14-bit RAW, no AE), 5.5 FPS (14-bit RAW and AE) |
| Autofocus System | Hybrid PDAF, 493 Focus points |
| Built-in Flash | No |
| AF Sensitivity Range | -1 to +19 EV (-4 to +19 EV with low-light AF) |
| LCD Screen | Touch-enabled 3.2″ Tilting LCD with 2.1 Million Dots |
| Slow Motion HD Video | Yes |
| Movie Output | MOV, MP4 |
| Movie Modes | 4K UHD at 30 fps max |
| Movie Video Compression | H.264/MPEG-4 Advanced Video Coding |
| Silent Photography Mode | Yes |
| HDMI Output | 10-bit 4:2:2 N-log |
| Intervalometer | Yes |
| Focus Stacking | Yes |
| GPS | No |
| In-Camera HDR Capability | Yes |
| Bluetooth | Built-in |
| Wi-Fi | Built-in |
| Battery Life | 310 shots (CIPA) |
| Battery Type | EN-EN15b |
| USB Standard | Type-C 3.1 |
| Weight | 585 grams (Body only) |
| Weather Sealing | Yes |
| Price (Amazon) | $3,396.95 USD |
DESIGN
The GZ ushers in a current classification of mirrorless cameras for professionals, in which it hasn't lost a way of what brands a Nikon camera a Nikon. However, while its thin body, as well as magnificently short border rear distance, screams mirrorless, its grips retain the similar feels and weights as those of most DSLRs.
However, it is not as absolutely as deep, though it is not the essential style that can be found on other cameras that are mirrorless as well. Thus, it is totally comfortable while the controls can be reached with ease.
[amazon box="B07GPRBGQ2″ title="Nikon Z7″ image_alt="Nikon Z7″ rating="4.5″ image_size="Large" description="45.7MP backside Illuminated image Nikon-designed sensor capable of 4K ultra-HD video and 8K time-lapse."]
In line with this matter, the grip, on the other hand, measures about 1.5-inch. The thinnest body part does not reach enough past one-inch deep. Additionally, the viewfinder pokes a decent 0.5″ from the rear of this camera. Like so, while its body is thin, from the grip's fore tip fore tip to viewfinder's end is approximately 3.5-inch deep. By itself, it might not save lots of space in the bag of your camera.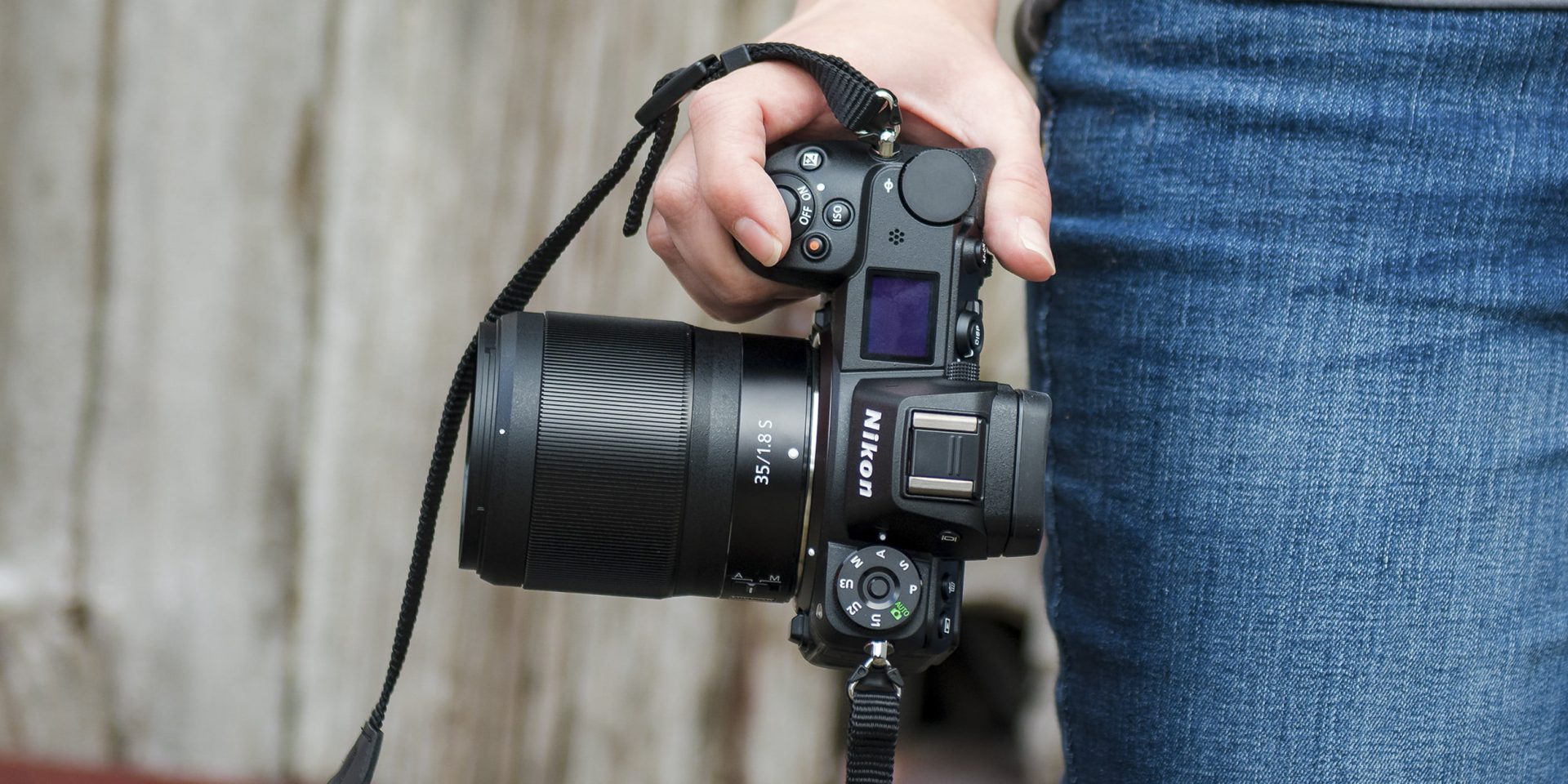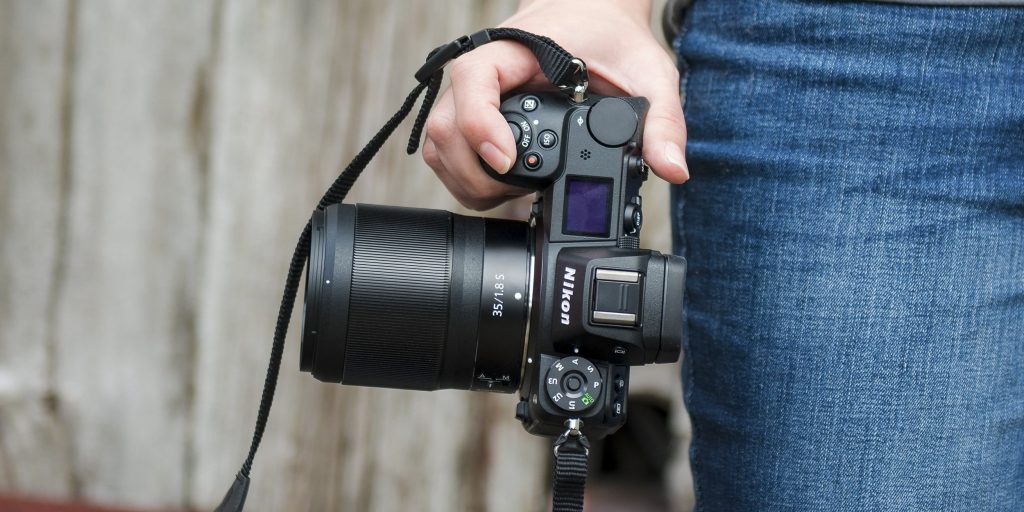 Actually, the Z7 is deeper compared to the APS-C DSLR of Nikon at the broadest point. But its body is much lighter as well as shorter.  Plus, it has a bigger sensor inside. Though it is lighter, the durable weather-sealed construction does not leave the Nikon Z7 perception like an inexpensive camera. On the other hand, the heft savings is highly appreciated, also we like that this model still feels sturdy just like professional cameras should.
LENSES
Many of the Z-mount lenses were constructed in order to match the camera's lighter weight. But in comparison to the lenses of DSLR models from Nikon, it is not easy to do,
The 35mm f/1.8 Z-mount lens is probably a bit heavier compared to the Nikon's 35mm f/1.8 F-mount lens. However, the Z 24mm to 70mm is actually 50% the load of the adjacent proportionate DSLR lens. Thus the Z lenses are an f/4, whilst the F lenses are an extensive f/2.8. Moreover, there is also the impending stylish but huge Z lens 58mm f/0.95 Noct. Like so, it does not seem Nikon is restricting itself on either weight or size with regards to designing a new lens. However, there would be compact options if that is what you are going for.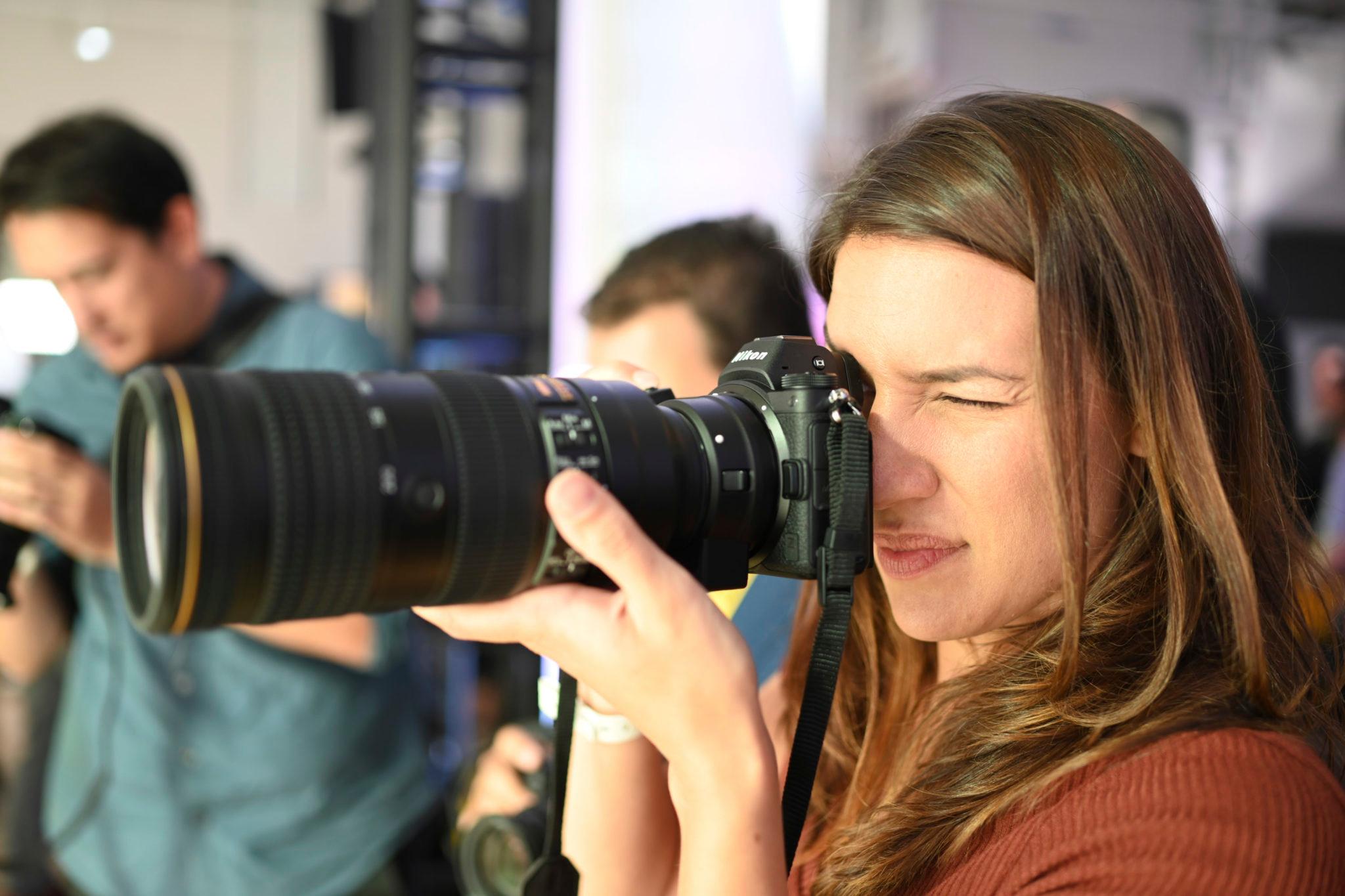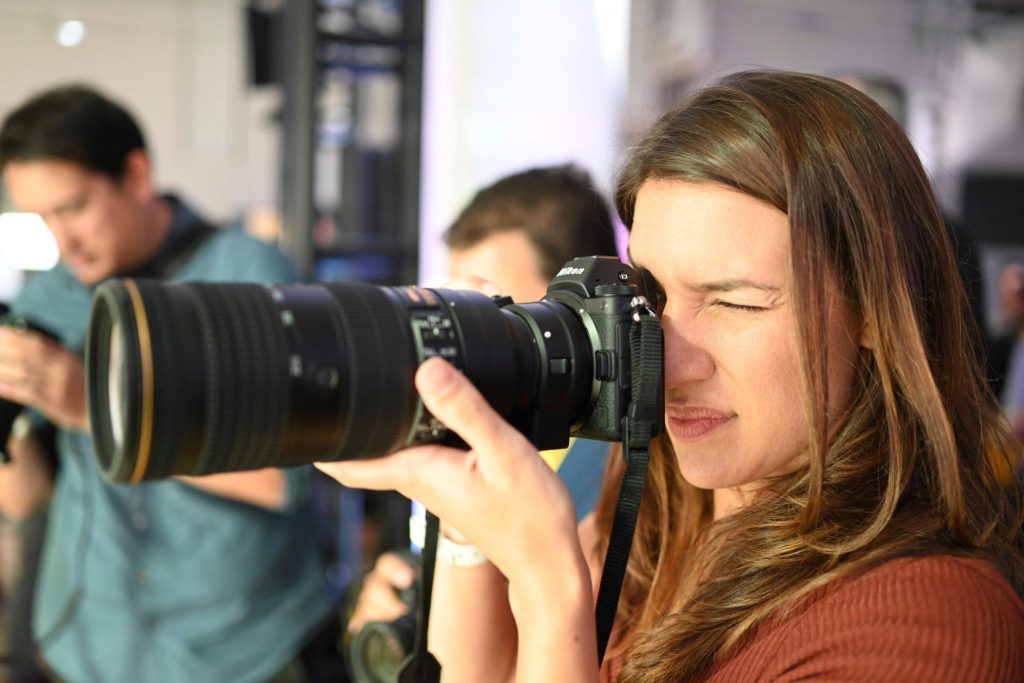 Just like any high-end DSLR, the Nikon Z7 does not include an inbuilt flash. The majority of photographers who are utilizing this range of camera prefer to combine it with external flashes. Also, this means that you do not get inbuilt remote flash brings out with the Nikon Z7.
This camera works very well with the WR-R10 radio flash controller of Nikon that lets it function with SB-5000 Speedlights.
IMAGE QUALITY
Traditionally, sensors with such high pixel count suffered at high ISO's because those pixels are smaller than a camera with fewer of them. The Nikon Z7 handles noise exceptionally well. Thanks to its updated processor, the Z7 does have a slight edge over its DSLR sibling. Moreover, the Z7 also has an excellent ISO range that starts at a very low 64, so you get the great dynamic range in bright conditions. The native ISO range tops out at 25,600 but can be extended to 102,400.
VIDEO
Nikon has had been working to attract video shooters with its latest round of DSLRs, but it has never offered the full range of professional video features found on many Sony and Panasonic cameras. Like so, 4K/30p is a given in the Z7 and Z6, but they also include 10-bit N-Log for wider dynamic range and better color — the first time Nikon has offered a logarithmic tone or 10-bit color in its cameras. Nikon claims N-Log is good for 12 stops of dynamic range, which is quite good for a video mode. However, both 10-bit and N-Log are only available when recording to an external device over HDMI, so it's not quite as versatile as a more video-oriented camera likely as the Panasonic GH5S