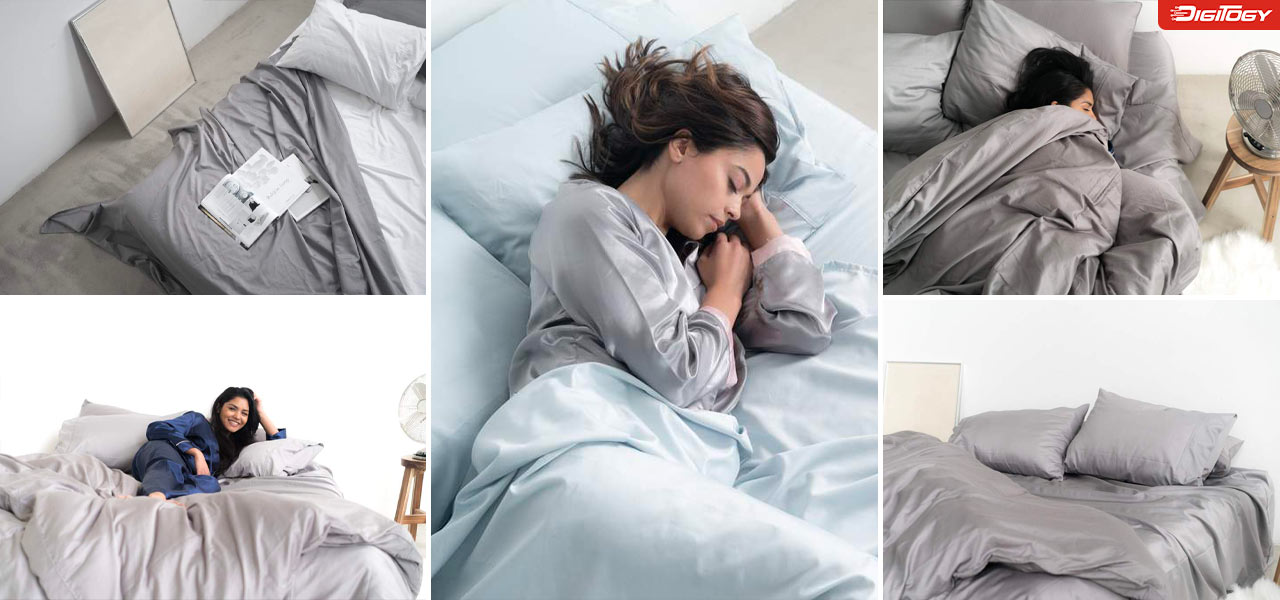 We have seen numerous Miracle Sheets reviews. Our interest has finally been piqued. And we have finally decided to also review Miracle Sheets. This is the only guide you would need before deciding whether to get Miracle Sheets are not. At the end of this Miracle Sheets review, you would know if this product is worth your money. Keep reading to learn more!
Buy Now
Miracle Sheets: Luxurious and Comfortable Bed Sheets
Invest in your comfort. Buy Miracle Sheets today!
Updated on 18 September 2023
What are Miracle Sheets? 
Miracle Sheets are modern beddings with ideal features that significantly contribute to better sleep. The manufacturer describes them as antibacterial bed sheets. This is because they are imbued with natural antibacterial silver. The primary purpose of this silver is to remove 99.9% of bacteria. Miracle brand sheets are plush bedsheets designed to make sleep perfect. They are the first luxury sheets that are developed with hygiene in mind. The fabrics they are made with also have modern temperature regulations. This keeps you comfortable through the night. This review of miracle sheets will shed more light on this amazing product.
Features of Miracle Sheets 
Miracle antibacterial sheets come with different modern features that make them different from regular beddings. These features include:
Anti-bacterial: Miracle Sheets are infused with silver threads. These threads have positive silver ions that attract bacteria and stop them from replicating. They also kill the bacterias they attract.
Luxury Fabric: These sheets are made using high-quality and incredibly soft cotton. Apart from this, the Miracle Extra Luxe Sheets are produced using distinctly sparse Supima cotton. Supima cotton is widely known for its softness, strength, and color retention.
Multiple Sizes: Miracle Sheets come in four different sizes. They are the Cali/King, Queen, Full, and Twin. They are all made in two colors that will blend with your bedroom decor and color. With each pack, you would get one fitted sheet, two pillowcases, and one flat sheet.
Less Cleaning: The antibacterial properties of Miracle Sheets means you don't have to bother yourself with washing them always. You'd have washed regular bed sheets three times before you would wash miracle sheets once. You also do not need to worry about the smell. They do not absorb any unpleasant smell. These sheets also work as a protection against bacteria that causes acne. So, using these sheets significantly reduces the risk of contracting acne.
Price and Money-Back Guarantee 
There are several Miracle Sheets reviews and people claim they are scams. We always advise our readers to purchase Miracle Sheets from its official website. Miracle Sheets price varies from each other. Most of their sheets start from $129. Depending on the style and size you want, it gets as high as $189.
They also have a 30-days money-back guarantee. You can get your full refund if your Miracle Sheets are not up to your expectations. Visit the official website for more details and read review of Miracle Sheets.
How Do Miracle Sheets Work?
If you are using regular sheets, you are expecting to wash them regularly. This is because the number of accumulated bacteria and filth on your sheet can trigger your allergies and make them spiral out of your control. This is where Miracle Sheets shine. They made use of modern silver imbued technology to kill 99.9% of bacteria. With Miracle Sheets, you can say goodbye to bacteria that cause inflammation, allergies, irritation, and infection. Apart from being incredibly hygienic, they are also very comfortable. You will sleep off once you hit your bed. You can use them right out of their pack. Just spread them over your bed and let the sheets do their magic.
Benefits and Advantages 
This section of the Miracle Sheets review will discuss the various benefits and advantages of these sheets. Miracle Sheets are designed to give comfort and promote hygiene. Here are some noteworthy benefits and advantages of miracle sheets:
Three Times Less Laundry: You don't need to wash your Miracle Sheets like regular sheets. They don't accumulate stains and bacteria like regular sheets.
Temperature Regulation: The all-natural silver in Miracle Sheets is thermoregulating. This means that you will always sleep at the ideal temperature.
Anti-Odor: Miracle bed sheets remove 99.9% of accumulated bacteria. This prevents bad odor. The temperature regulation features also significantly decrease sweat. This also helps to prevent odor.
Reviews On Miracle Sheets 
There are numerous Miracle Sheets reviews online. So many users agree that miracle sheets work as advertised and they are happy with their purchase. Below is some Miracle Sheets review from the brand's official website.
"These sheets are simply the best. My allergies have been triggered another by normal bed sheets. It was so worse that I wouldn't be able to breathe or sleep. Miracle Sheets changed this narrative for me. Now, I can sleep the way I want without bothering about allergies. I can't also remember the last time I sweat overnight. I totally love these sheets."
"These sheets are incredibly silky and soft. I almost can't believe it. It's like I change my bed sheet every day because there is zero difference. They are crisp and cool. I can now look forward to a great night's sleep. I will order another one for my parents. They will so love it."
Read up more review of Miracle Sheets on their official website before making a decision as there are Miracle Sheets scam claim online.
FAQs
Do Miracle Sheets Work?
Miracle Sheets work. According to various users that have review Miracle Sheets.
Where Are Miracle Sheets Made?
They are made in Bahrain. However, they are shipped domestically and internationally from the US.
What Are Miracle Sheets Made of? 
They are made of 5% anti-bacterial all-natural silver and 95% scarce Supima cotton.
Are Miracle Sheets Worth It? 
Miracle Sheets are slightly more expensive than regular beddings. However, if you want to remain in optimal health, we recommend getting Miracle Sheets. You will get value for every penny spent, according to those that have review Miracle Sheets. So, it's definitely worth it.
Where To Buy Miracle Sheets 
There are numerous scam websites and affiliates online that claim to review Miracle Sheets and also sell. Our readers are always advised to get products from the original websites. Visits their official website to get started.
Final Thoughts
We have made a comprehensive review of Miracle Sheets. You can also review Miracle Sheets once you make a purchase. If you prioritize hygiene and your health, Miracle Sheets are one of the best investments you will ever make. They are also high-quality and durable. Although they are more expensive than regular beddings, you can be sure you will be getting value for the money you spend to purchase them. We recommend these sheets to everyone who wants a live allergy and bacteria-free life.
Miracle Sheets
Comfortable Beddings
Comfortable Beddings
Miracle Sheets are one of the best investments for your comfort
PROS
30-day trial
Eliminates bacteria
Ideal thermoregulation
33% less space
Self-cleaning
CONS
A little more expensive than regular beddings