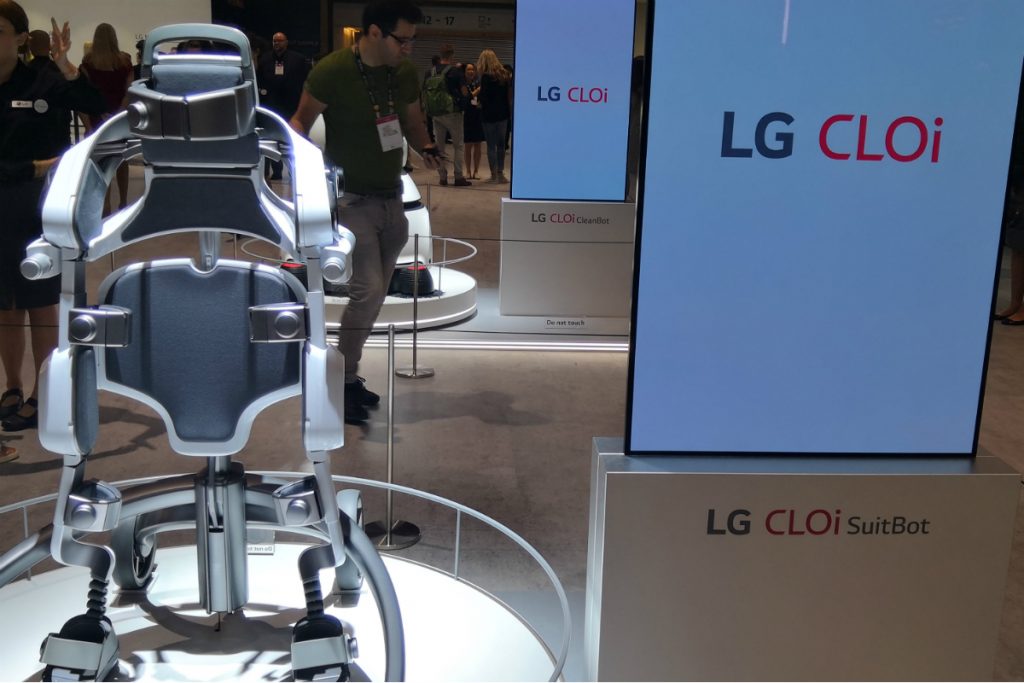 Updated on 4 December 2023
South Korean tech giant LG is making a name for itself in the robotics industry — thanks to its newest creation, the Cloi SuitBot.
The company, who is best known for its top-tier Android smartphones recently announced its artificial intelligence-powered robot exosuits that promise to provide additional strength to its users.
The wearable robotic suit was unveiled during a media launch at the IFA 2018 tech conference held in Berlin from August 31 to September 5.
What Is Cloi SuitBot?
In a nutshell, LG's Cloi SuitBot is a pair of wearable robotic pants designed to boost the wearer's leg movements. The device is particularly useful for warehouse workers who are required to do lift heavy objects, some of which are too much for them to handle.
The SuitBot also features a built-in artificial intelligence that allows it to evolve and learn over time by analyzing biometric data and movements of the user. This will eventually lead to maximum efficiency and convenience.
The exosuit, which has sandal-type shoes and automatic adjustment feature, allows wearers to get in and out of the robotic suit without difficulty. With naturally rotating joints, the wearable robot also gives users a more relaxed and natural way of improving the lower body while doing activities, such as walking, standing, or working.
While it's true that the Cloi SuitBot can help people overcome the limitations of their body, LG's  CTO Dr. IP. Park points out that it is likely to be used in other areas, including logistics, manufacturing, distribution, and even the healthcare industry.

"Now we start with helping those who find it difficult to walk, but these robots could also find industrial applications where they improve productivity, monitor performance and prevent injuries."
The Future Of Robot Workforce
LG's Cloi SuitBot is also designed to communicate and work with other robots built by LG as part of a "smart working network." In fact, the company already introduced a number of service robots back in January, including a guide robot, a cleaning robot, and serving robot.

Apparently, the SuitBot will have the ability to connect with all the other robots made by the company, allowing users to create a robot workforce.

"LG CLOi SuitBot is evidence of our full commitment to expanding our portfolio of service robots that deliver tangible convenience and innovation in our lives," Song Dae-hyun, president of home appliances at LG said,


"It's just one example of a wide range of revolutionary AI products designed to interact with users to dramatically elevate user convenience and create new opportunities to advance our robotics initiative into a next-gen growth engine."


So far, the tech company has yet to reveal details about Cloi SuitBot's price. It also remains unclear if it will be commercially available.