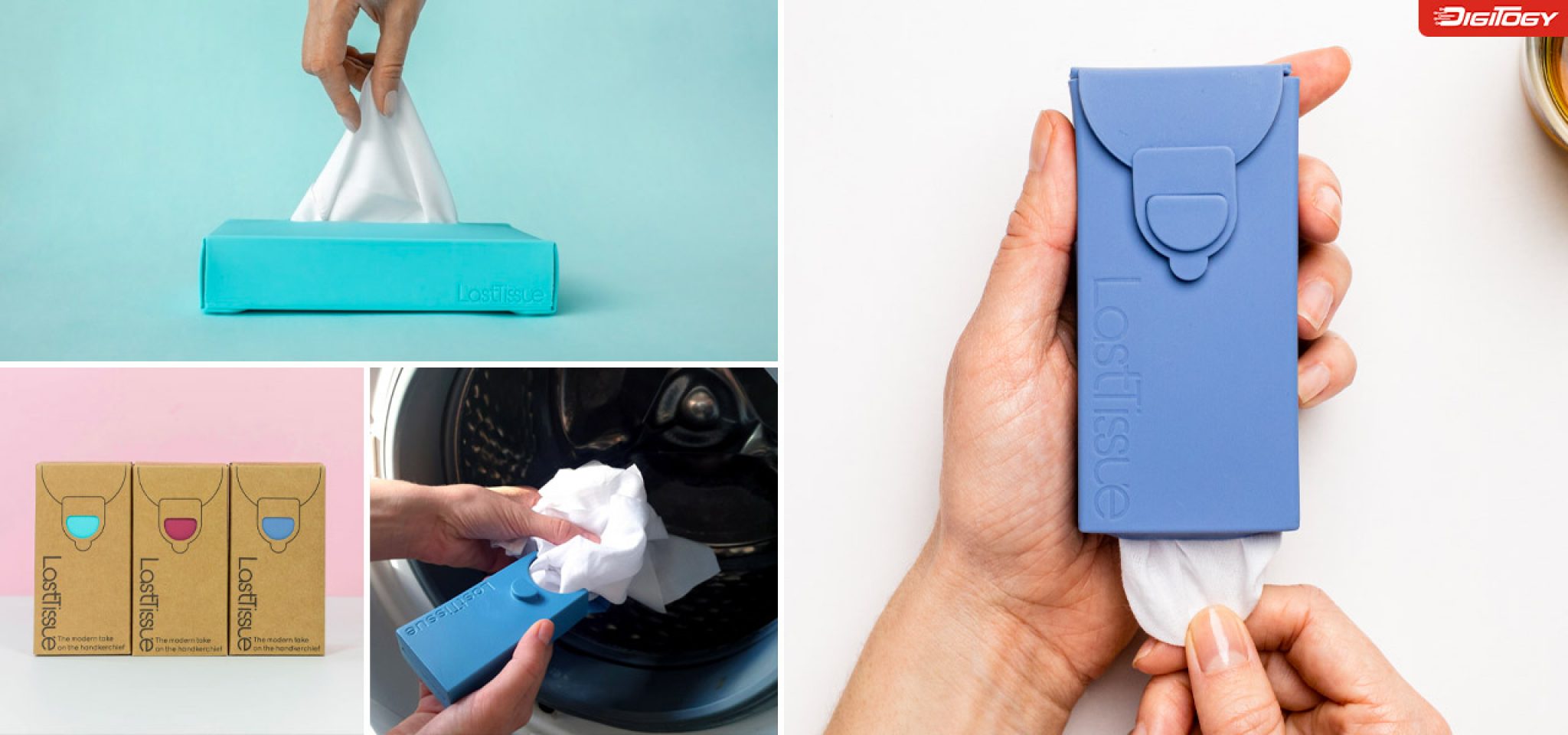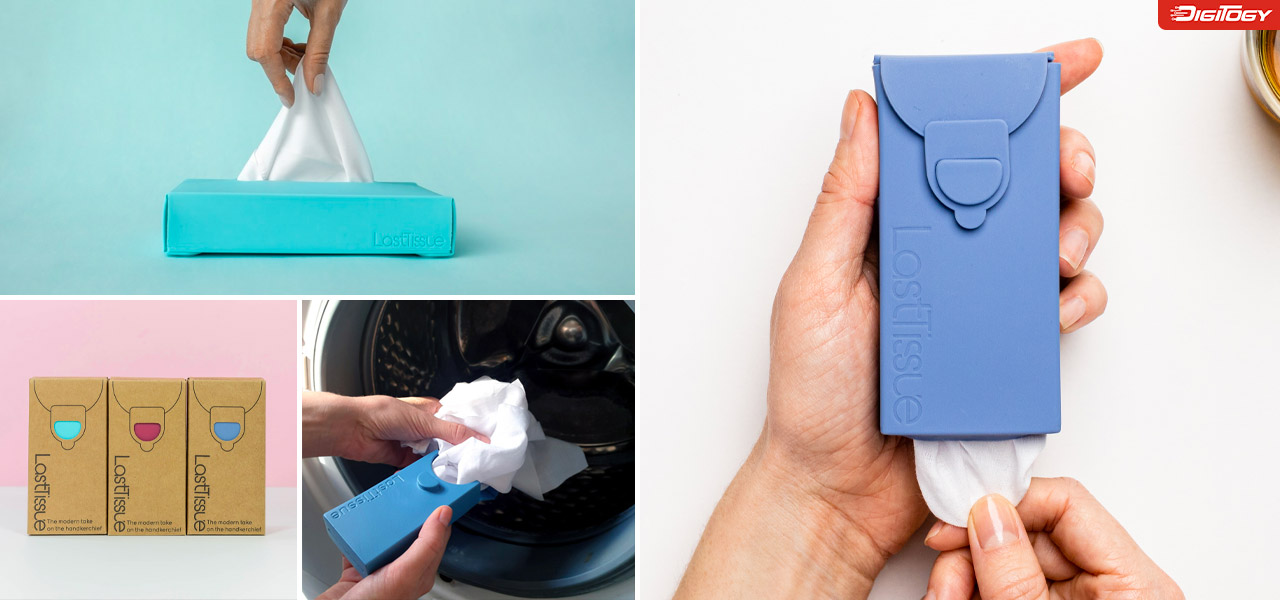 In the US alone, more than 8 million trees are cut down every year to produce facial tissues. Deforestation causes harm to our environment. Hence, making tissues from forests shows we are slowly but consistently damaging our environment. However, last tissue has been making waves in the market. LastTissue is a brand that is saving the environment by making reusable tissues for consumers. This LastTissue review succinctly gives you an informed decision. At the end of this LastTissue review, you will know if buying LastTissue box is a great investment or not.
Buy Now
Eco-friendly Tissue
LastTissue is a reliable and cost-effective solutions to save the environment.
Updated on 28 November 2023
What is LastTissue?
The LastTissue box is made up of incredibly soft, organic, and comfortable cotton. It is the first tissue to be made that is reusable and washable. It is also eco-friendly. This means they are not made from trees like regular tissues. The last tissue pack comes with 6 different tissues and a silicone case. You don't need to throw the tissue away after using it. You can wash and reuse it for as long as you want.
Features of LastTissue
The LastTissue box comes with different features that make it unique from regular handkerchiefs and tablecloths. Some of these features include:
Six Reusable Tissues 
The LastTissue box comes with six different reusable tissues. You can wash each of these up to 460 times before it wears out. This means you can use these tissues for a lifetime. Also, if you lose one out of these tissues, you will still have five left, making it a cost-effective product.
Comfortable Case 
Regular tissue cases wear out with time and the tissues end up soiled. That's not the case with LastTissue big box. It is made of silicone that won't crack, bend, or warp ever. The case of the LastTissue is significantly sturdy and can stand anything. If you want to clean or disinfect it, you can put it in the dishwasher without any fear of it getting damaged.
Soft And Luxurious Fabric 
One of the main disadvantages of using a handkerchief is its roughness and coarseness on the skin. Even regular tissues have these same problems and have triggered allergies in many users. However, LastTissue box is made using entirely all-natural cotton. The fabric is incredibly soft and luxurious. It won't irritate or damage users' skins.
Price And Money-Back Guarantee 
It is recommended to get the LastTissue from its official website. They have different exciting offers. You can get them at discounted prices. One pack of last tissue goes for $24, four units cost $74 and seven packs cost $120. They also have a 30-day money-back guarantee. This means if you are not satisfied with this product in any way within 30 days you will get a full refund.
How to Use LastTissue?
Using a last tissue reusable pack is straightforward. You don't need any technical expertise or experience before you can use it. Just pull a tissue from the bottom. After using it, put it at the top of the box. After you have used all six, remove them from the pack and wash them in a dishwasher or washing machine. You can arrange the tissues in their case when they dry. Then, start using them all over again. It's simple and easy.
Benefits and Advantages 
This product has a lot of exciting benefits and advantages. Some of them are:
Easy to Clean 
After you have used all the six tissues that come with lasttissue, remove them from the box and put them in a washer. They are significantly strong. So, they won't wear or tear when you wash them. Concerning last tissue how to fold, it is advisable to use a laundry bag when washing them. You can also wash these tissues with your hands. The stains will come off easily.
Cost-Effective 
When you want to buy a last tissue last object pack, it costs more than regular disposable tissues. However, you are going to spend much more money with time if you continue buying disposable tissues. In less than a year, you would have spent more buying disposable tissues than you would if you bought a lasttissue bigbox. So, while it doesn't look like you are saving money from the get-go, you will find out in the long run that you did.
Perfect For The Environment 
Using LastTissue is significantly better for the environment than disposable tissues. This is especially true for people who constantly use disposable tissues. One LastTissue pack will replace more than 3,000 disposable tissues. This is a significantly wide margin. If you invest in a pack of last tissue, you will also be saving the environment by extension. Also, the case is 100% biodegradable. So, you don't have to worry if you lose it. It's entirely recyclable.
LastTissue Box Review
With more than 1.5 million dollars in sales, LastTissue has been able to reach numerous users worldwide. So, there are multiple positive reviews online about this product. A high percentage of users praise last tissue for its convenience and ease of use. Here are some of the LastTissue review from them.
"I am incredibly happy with this product. This is the second time I am ordering it. The tissues are absorbent and soft. I have no doubt the maker used a good fabric. The case is also highly efficient. It does exactly what I was told it will do. I highly recommend this product to everyone."
"Before I got this product, I have been looking for a reliable way to reduce the use of tissues and cotton swabs. This product met and surpassed all my expectations. "
"I was a little skeptical before purchasing my product. But now, I can say this is one of the best decisions I have made for myself. I love it"
Final Thoughts
LastTissue is one of the reliable and cost-effective solutions to save the environment. Although it might require you to pay much more than regular tissues, it's worth every penny in the long run. It's hygienic, clean, and made from all-natural cotton. Nothing says luxurious than lasttissue box.
LastTissue
Eco-friendly tissue
Environmental Friendly Product
LastTissue is one of the reliable and cost-effective solutions to save the environment.
PROS
Relatively affordable and cost-effective 
Sustainable and Reusable 
Eco-friendly 
Has two compartments 
CONS
More tissues should be added