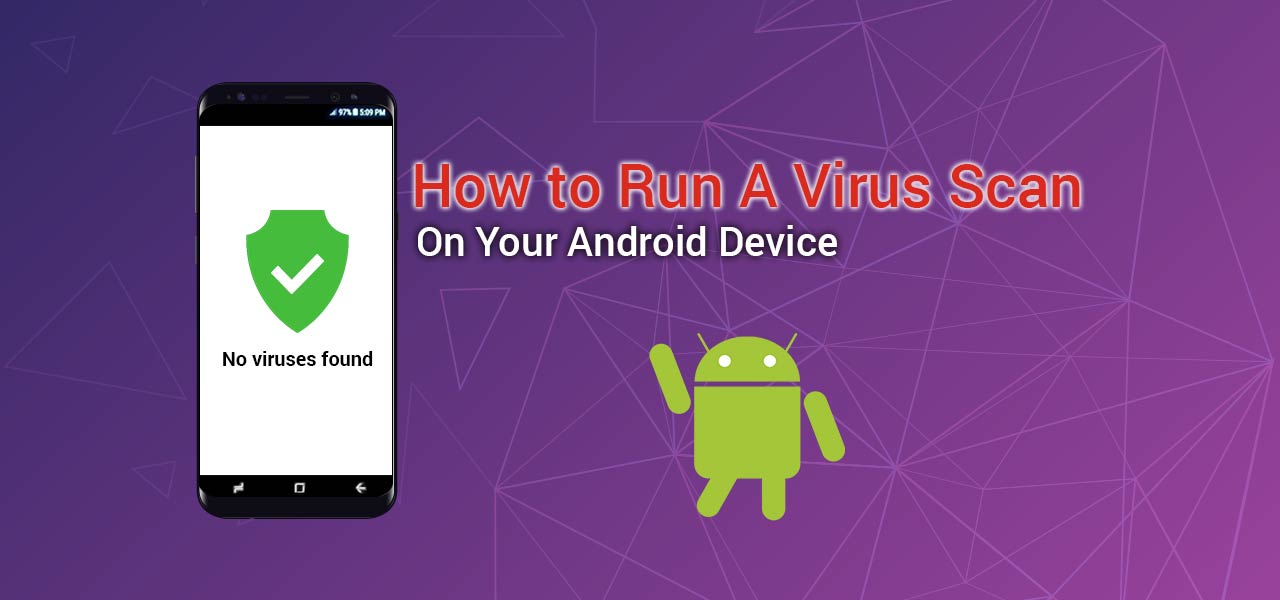 Updated on 27 November 2023
Don't think your mobile phones could get infected too? Think again. Mobile malware is increasingly becoming widespread at an alarming rate. While both types of phones are susceptible to mobile malware, Android phones are at a higher risk than iPhones. This is because the App Store is stricter when it comes to publishing apps. iOS also doesn't allow users to modify their phone's operating system. Additionally, hackers target Android phones more because it has more users worldwide than iPhones. Luckily, all you need to avoid this dilemma is the best antivirus scanner for Android.
In this article, I'll teach you how you can run a virus scan on your Android phone and stop mobile malware from infecting it. Plus, check out my list of the best antivirus scanner for Android below.
What is mobile malware?
Mobile phones can get infected with viruses too. However, the difference between a virus and malware is its ability to self-replicate. Mobile malware is unable to replicate, so technically, there are no phone viruses. It's just a term that most people use to describe any type of malicious files.
There are different types of malware that can infect Android phones. It can be spyware or mobile ransomware. Spyware collects data for third parties in the form of intrusive advertisements that pop up in your computer. Ransomware disables you from accessing your files and 'holds it hostage' until you pay a ransom to the hacker.
Why are there more malware in Android than iOS?
As mentioned before, both types of phones are susceptible to malware. However, Android phones have a higher risk of becoming infected because the Google Play Store is less restrictive. It's easier for fake apps that contain malware to make its way to the Play Store because their rules on submitting an app are more lenient. With the iOS App Store, developers can't submit an app if it contains a lot of bugs, so fake apps can't easily be found there.
Additionally, iOS apps are sandboxed so they can't break into your phone's operating system or get data from other apps. Android apps are also sandboxed but they allow apps to gain more control over the user's device. Plus, whenever iOS releases a software update, they do it for all devices simultaneously. Meanwhile, Android does release updates but users can easily skip them and make do without updating their OS.
Unless the user jailbreaks their iOS device, it's less likely for it to be infected by malware. To prevent Android devices from being infected, it's better to be extra careful when downloading apps from other sources. Additionally, using the best antivirus scanner for Android is important. Check out my list of the best free antivirus scanner below.
How to tell if your phone has a malware
You might not know it immediately if your phone is already infected. Mobile malware tends to execute under the radar. Unless you notice something fishy with your phone, you'll never notice it's already stealing your information. The best thing to do once you notice any or all of these signs is to use the best free antivirus scan and removal. Here are the symptoms of an infected device:
App crashing
Apps crash every now and then. However, if your apps start crashing on a regular basis, it might be a telltale sign that your phone is infected.
Increased data usage
Checking your data usage will help you determine if your phone is quietly harboring a malware. If you notice that your data usage has been quite high even though you don't use it a lot, beware! It could mean that malware is using the internet to send your personal information to the hacker.
Faster battery drainage
Malware that is secretly running in the background could cause your battery to drain faster than it normally does. If your battery doesn't have issues itself, your phone could be infected.
Apps you didn't download
If you see an app on your phone that you don't recall downloading, uninstall it immediately. It's a common symptom in infected phones. Use the best antivirus scanner for Android phones as soon as possible.
Pop-up ads
Annoying pop-up ads are normal whenever you're browsing the internet. You can easily keep them out of sight using an ad blocker that is installed as a browser extension. What's not normal are ads popping up even if you're not opening your browser and after you have installed an ad blocker.
Notice one or all of these signs in your phone? Act immediately! Get the best free antivirus scan and removal for your phone.
How to run a virus scan on your phone
If you think your phone is infected, don't fret. You can still remedy this problem if you act immediately. Follow these steps in running a virus or malware scan on your phone.
Open Google Play Store and download the best antivirus scanner (check out the list for legitimate antivirus scanners below).
Once the app is installed, open it and tap the button for running a scan. Wait for it to finish scanning your phone.
The antivirus scanner will notify you if it finds a threat. If it does, click the button that removes or resolves this problem.
Uninstall any app that is found malicious by the antivirus scanner.
Best antivirus scanner for Android
Bitdefender Antivirus Free
If you want one of the best free antivirus scanner for your phone, Bitdefender is a great choice. It's an on-demand scanner so it doesn't run in the background while you're using your phone. You will have to run a scan manually or schedule an automatic scan. On the upside, it doesn't drain your battery and doesn't take up system resources.
Avast Mobile Security
If you want another free antivirus scanner, Avast is also a reputable antivirus brand. The best feature that it has is that you can block spam and unwanted calls. Aside from detecting and removing malware in your phone, it also has other extra features, like tracking your device's location and wiping out all sensitive data.
McAfee Mobile Security for Android
Well-known for their antivirus software for PC, McAfee also offers a free software for Android. It protects your phone from spyware, adware, and other types of mobile malware. And if your phone gets stolen, you can track its location and take a snapshot of the person holding your device. Neat, ain't it?