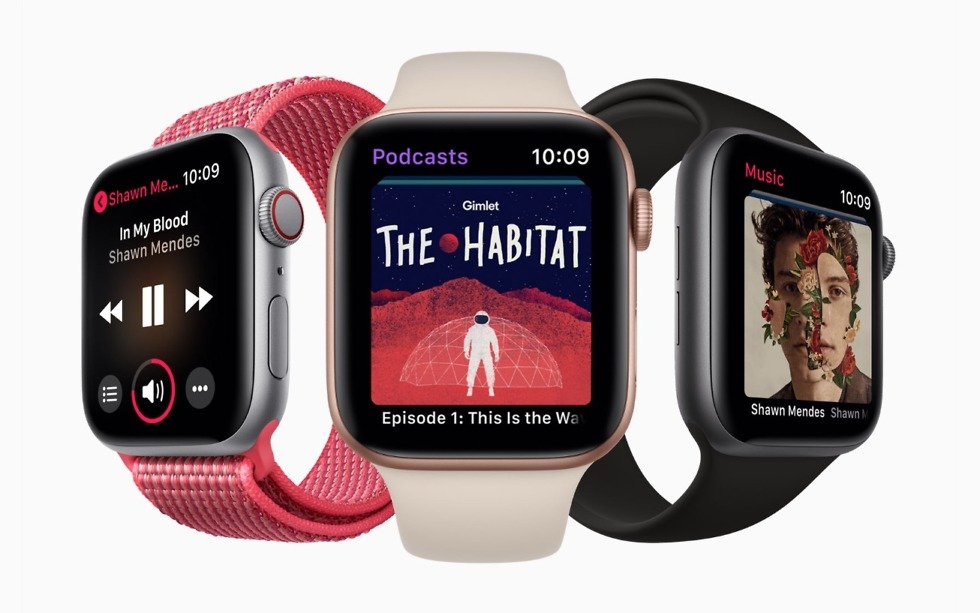 Updated on 26 November 2023
If you are having second thoughts about upgrading to the newest Apple Watch 4 Series, it is totally understandable. After all, all of its predecessors proved to be quite disappointing, if not perplexing. They were limited as much by hardware and software as Apple's pricing and vision. Holdouts still ask the same question today as everyone did in 2015: If you have an iPhone, do you really need an Apple Watch, too?
According to Engadget, it is clear that this was the tech giant's opportunity to rethink some of the hidden details. For one, it offers a good look at Series 4's ECG monitoring, including the components in the Digital Crown that complete the circuit. Users will also be treated to a much thinner (if longer) Taptic Engine, a much larger speaker and a smaller battery. Furthermore, it now comes in "40mm" and "44mm" versions starting at $399 for aluminum or $699 for stainless steel.
So, without further ado, here are some key things you need to know about the latest Apple Watch.
Just The Perfect Bigger Screens
Larger screens are the biggest changes to this year's Apple Watches, and they led Apple to increase the sizes of everything from watch housings to display elements in the watchOS software. Each screen is roughly 30 percent bigger than on the prior "38mm" and "42mm" models and features rounded corners rather than previously square ones. Interestingly, Apple spent the time necessary to revamp its watchOS user interface to make proper use of the larger displays — something it notably did not do with the new iPhone XS Max.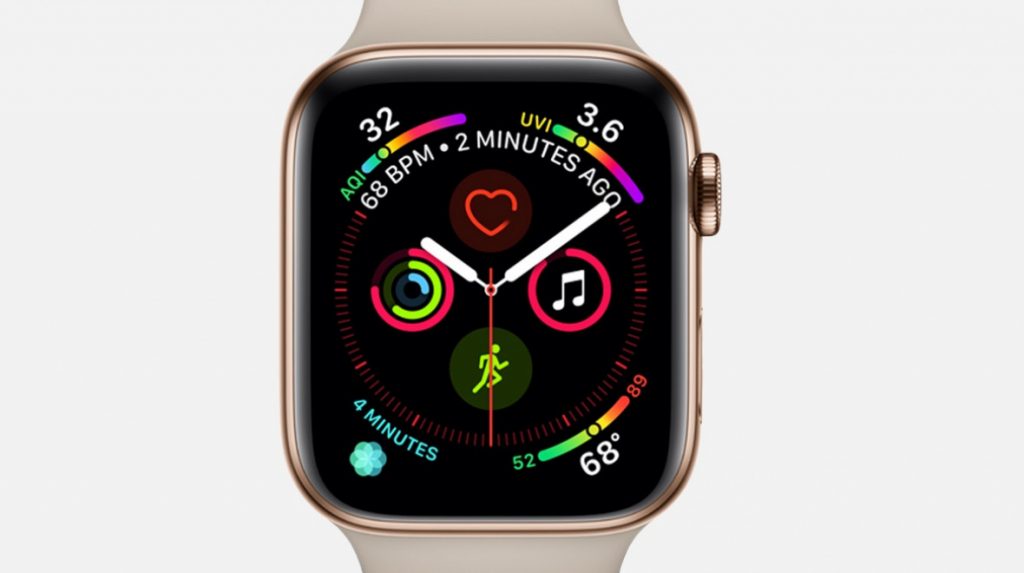 The Right Housing Dimensions
To fit the new screens, Apple made the Series 4 Watches a little taller and wider, a difference you are likely to immediately notice on your wrist. Here is how each version changed:
The smaller 38mm model measured 38.6 (H) by 33.3 (W) by 10.5-11.8mm (D), and has evolved into a 40mm version measuring 40.0 (H) by 34.0 (W) by 10.7mm (D).

The larger 42mm model measured 42.5 (H) by 36.4 (W) by 10.5-11.8mm (D), and has evolved into a 44mm body measuring 44.0 (H) by 38.0 (W) by 10.7mm (D).
While Apple kept the height and width constant in all of its past watches, it thickened the later models to provide extra battery space. The Series 4 models are not the thinnest ever, but rather are on the thinner side of the family's historic range. They are only an imperceptible hair thicker than Series 0's and Series 1's 10.5mm bodies.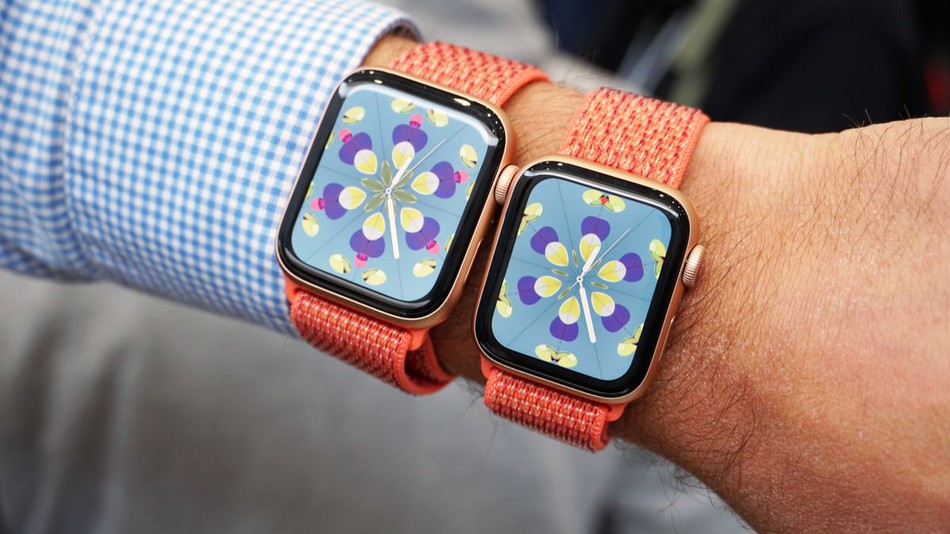 Continued Band Compatibility
One piece of great news for prior Apple Watch users is continued compatibility with past Watch bands. Despite the housing changes, prior 38mm bands work with the 40mm Apple Watch, and 42mm bands work with the 44mm Apple Watch. The new watch bodies taper to let Apple's prior band lugs look perfect with the larger bodies.
Apple yet to introduce any major new band designs for the Series 4 Apple Watches, apart from making seasonal color changes, and continues to offer various band and Watch bundles — plastic Sports bands and fabric Sports loops are the lowest-priced default options. If you are a Nike fan, Apple touted the addition of reflective thread to the Nike+ model's fabric loop as the biggest band change this year.