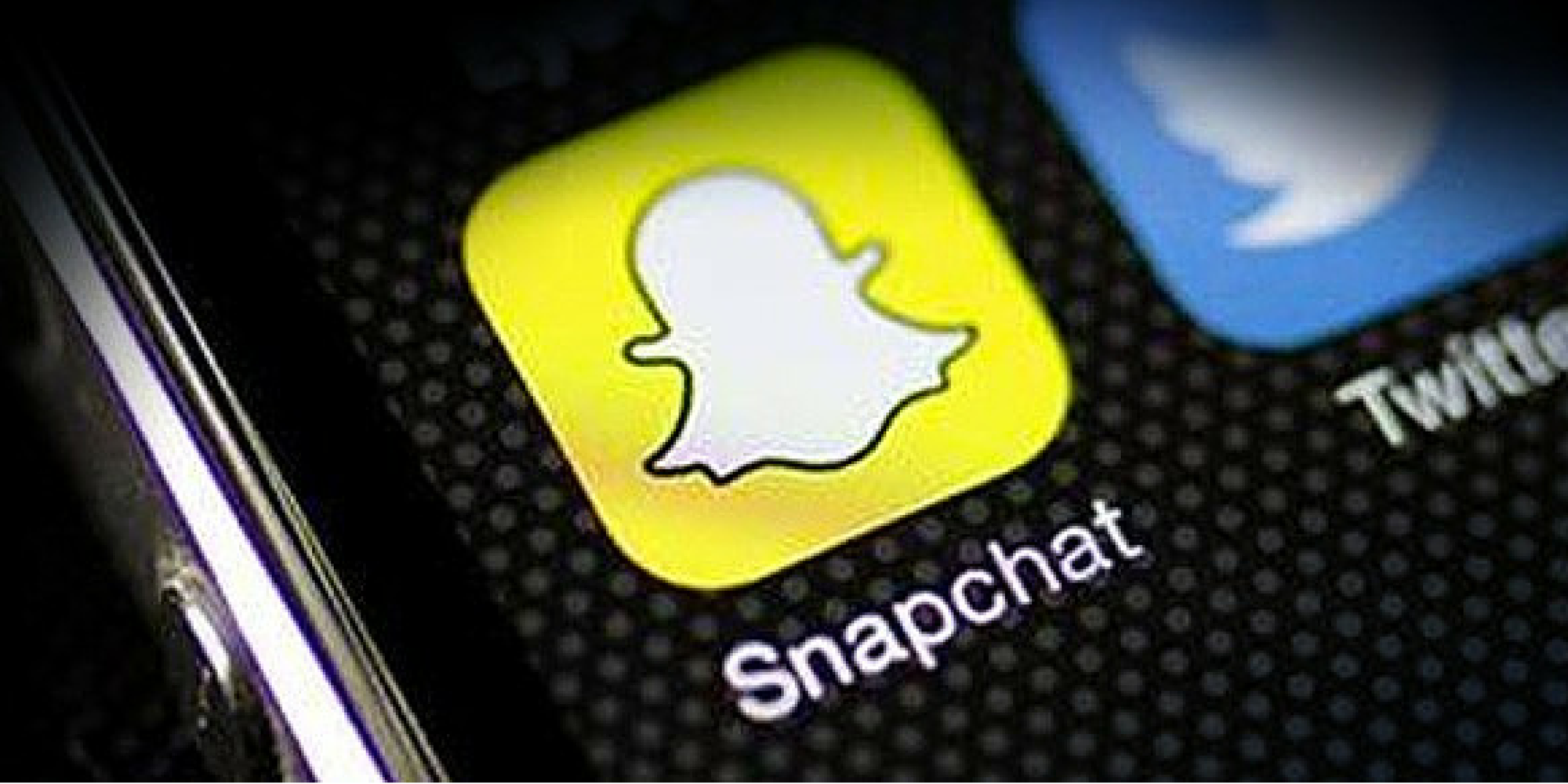 Snapchat is a photo messaging application, which allows the user to add drawings, record videos, take photos. Snapchat becomes more popular because of its features. It has the ability to control the security of the videos and pictures you sent.
The messaging app lets the users swap faces, alter their voice, share locations and perform video and voice calls. In your Snaps, you can also pinch the sky, drop lively bitmojis and place links to sites.
Snapchat becomes very popular, there are 173 million users that are viewing 10 billion videos every day. ESPN, National Geographic, People magazine, and BuzzFeed used Snapchat so that their viewers can watch their off-camera scenes.
Here are some guidelines on how to start snapping your videos and photos, how to sign up and become Snapchat expert.

Updated on 25 September 2023
HOW TO CREATE SNAPCHAT AND GET STARTED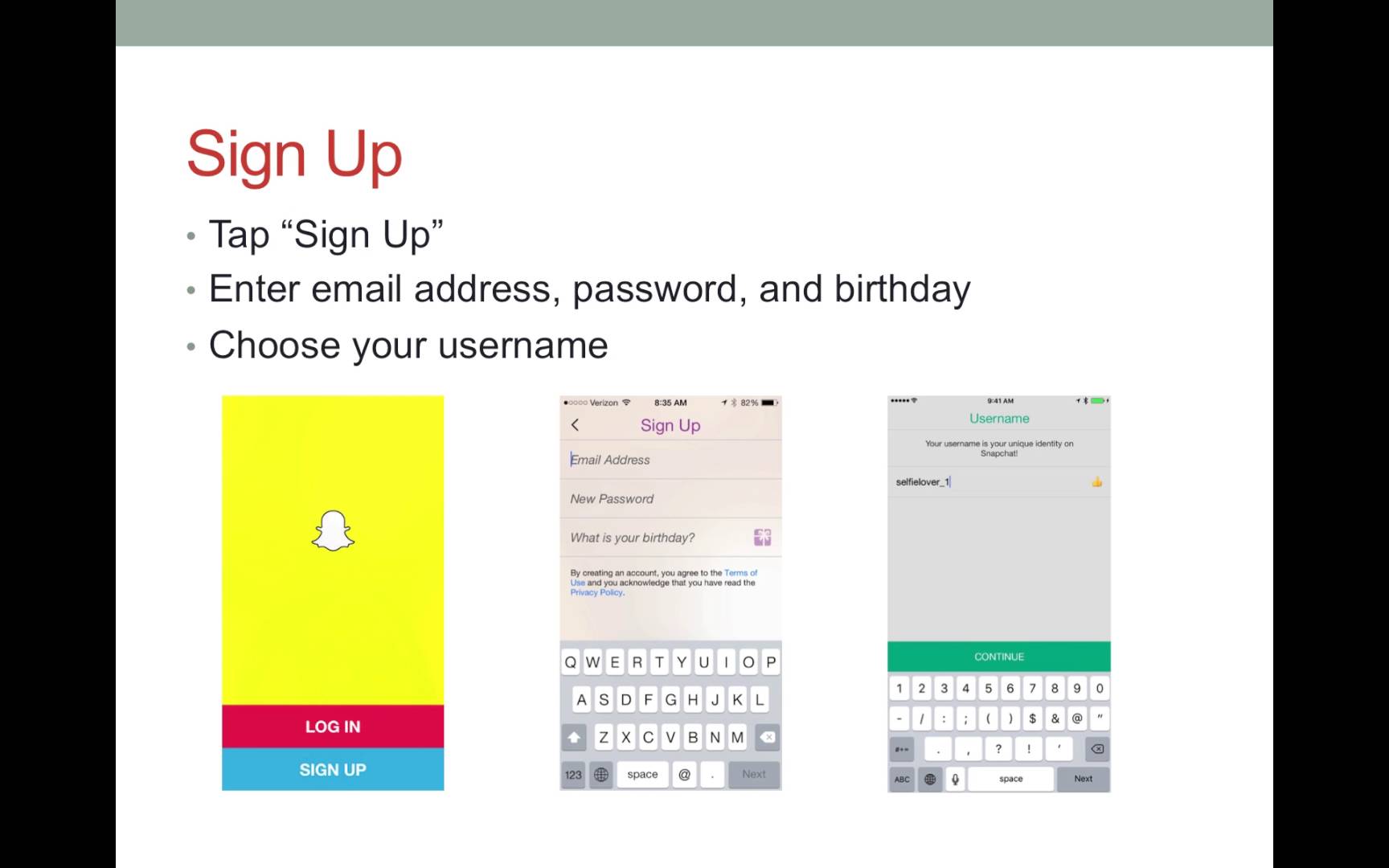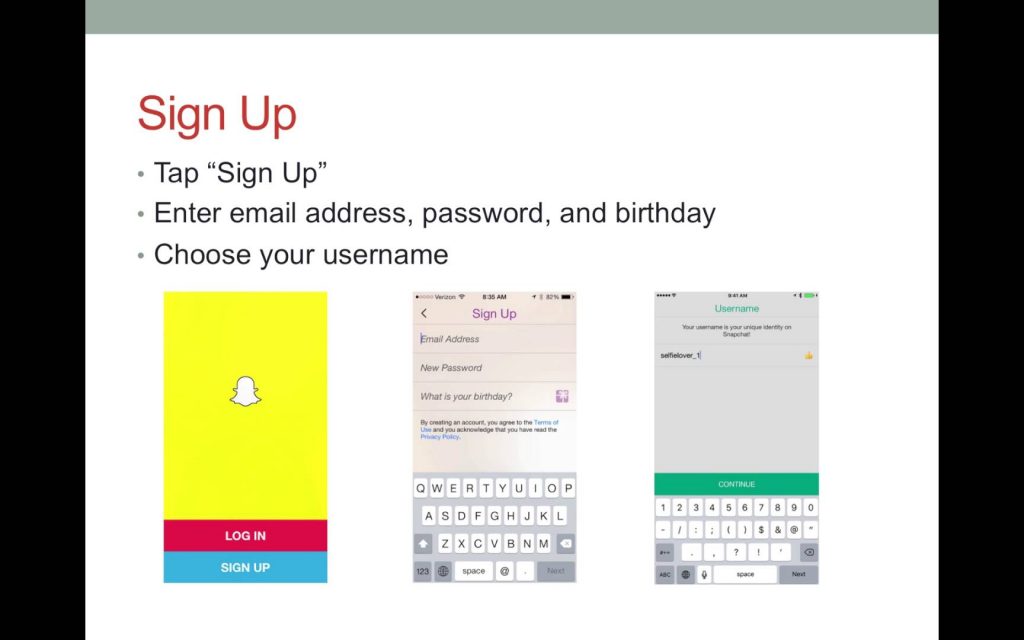 Download and Install the Snapchat app from Google Play or App Store.
Create your Snapchat account

. You cannot use your existing Google or Facebook account to log on to the Snapchat. Hence you need to create new credentials. To start signing up, you need to tap the "Sign Up" button and requires the birthday, email address and password.

Choose a username.

Pick a unique username, once you already picked your username you cannot change it anymore. Your friends will be able to find you by searching using your username. Username can be seen below your full name.

For iOS users.  they need to enter their phone number for easy searching. However, Android users are not allowed to enter their phone number immediately, this can be done later on.
Once Snapchat, identified you as a Snapchat user, you are now allowed to add more friends by simply clicking the plus button located on the right side of each name. You can also remove or block contacts, by pressing their name for a few seconds so that the second list of options will appear on the screen.
HOW TO TRANSFER/SEND VIDEO OR PICTURES IN SNAPCHAT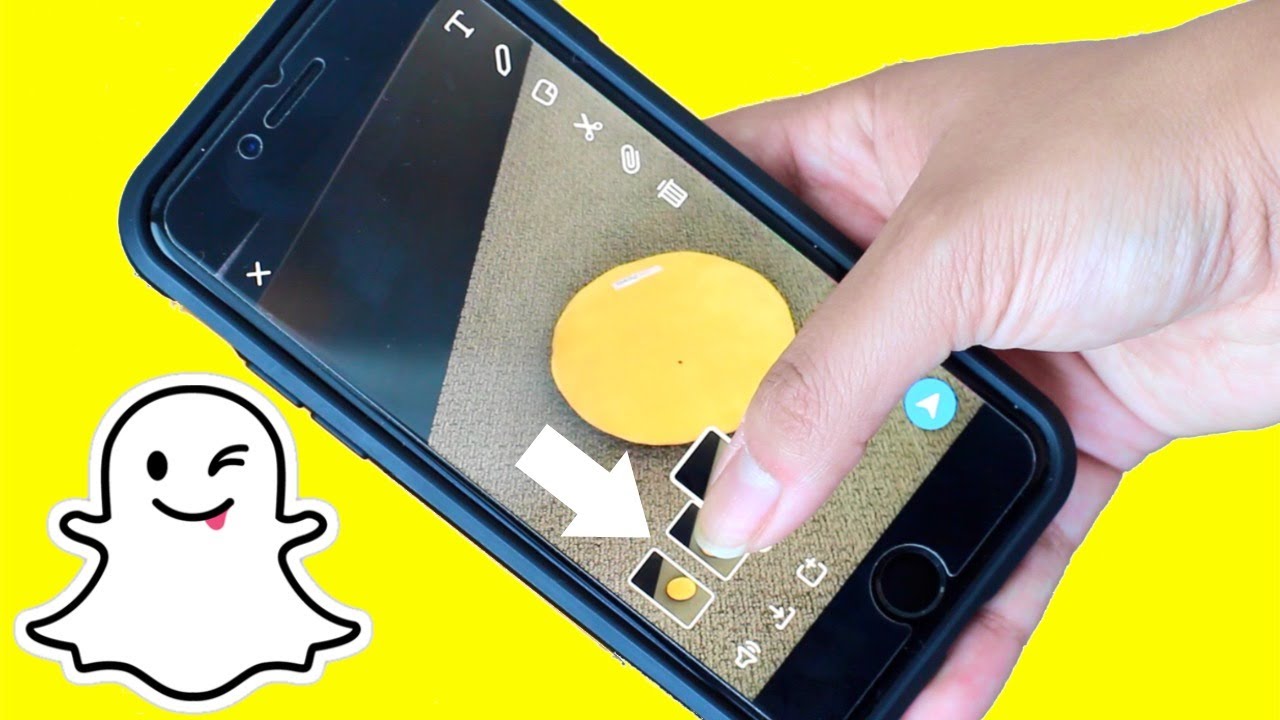 Hold to shoot video and Tap to capture the photo.

Capturing a picture in Snapchat is very easy just like taking photos using the camera of your device.

 

In taking a photo you just have to press the round button and hold it if you want to record a video.
Save your personal shots.

Using the arrow facing downward, you can save photos just like in your phone's gallery. It is very useful, especially for future use.

 Establish the limited time for your picture.

Tap the stopwatch-like icon located on the left side of the Snapchat screen and you can set the time you desire your picture can be seen by your friends.

 Add Caption.

Adding image caption can be done easily, you can add a caption by simply the tapping the picture middle portion. But if you want to change your caption style just press the "T" icon.

 Send snaps. Click the arrow positioned at the right side (lower) of the device to send. After clicking, friend list will pop up and select everyone, which you want to accept your image.