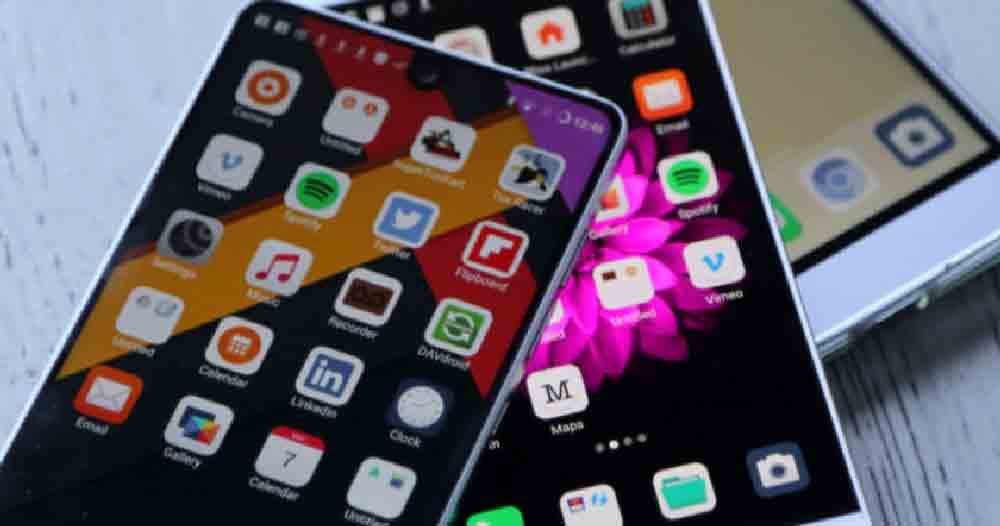 Have you ever dream of having your own Google-free Android? You can actually get refurbished unlocked android phones with Google-free version of the operating system today and they are actually impressive than what you expect. Utilizing smartphones with Google's Android OS is honestly convenient since it arrives with a wide array of Google applications as well as services installed. However, many independent developers are constantly finding ways to one day produce a successful Google free android phone.

Updated on 29 May 2023
Refurbished Android Smartphones
If you want to be free from Google's prying eyes, you can go for refurbished Google-free Android smartphones. In line with this, one of the best and the recent options you can have is from Gaël Duval (developer) and /e/ Foundation. They call their Google-free android as the /e/ operating system which is basically an Android-based operating system specially designed for those who don't want Google to peek on their data.
Since an Android smartphone seems odd without Google's applications and services, /e/  operating system comes with sleek alternative apps including Signal, MicroG, as well as Telegram. Great chances are that you are familiar with Telegram which is a messaging application from France competing against popular messaging applications such as WhatsApp and Facebook Messenger.
Duval released the initial beta version of the operating system in the public last year. So, the good news is that /e/ Android operating system is now available for a dozen units of phones. However, you can only get a Google free android phone if you don't mind unlocking your handset. As well as the hassle of installing customized ROMs.
Google-Free Refurbished Unlocked Android Phones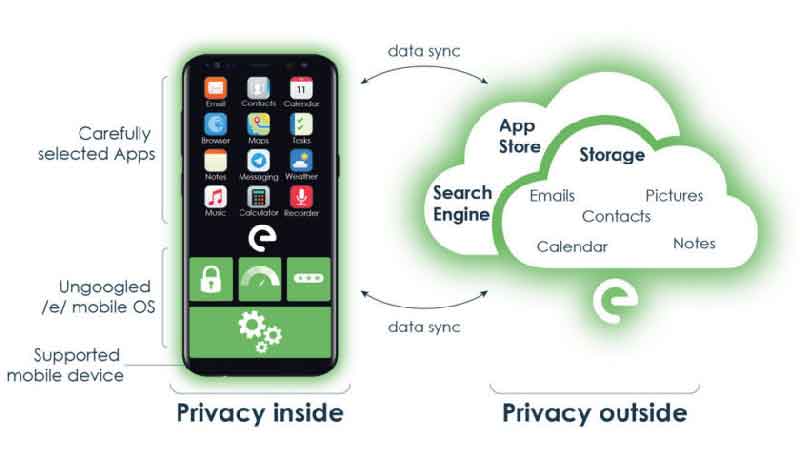 If you prefer purchasing a Google free android phone with pre-installed /e/ operating system. You can expect to get you soon. As a matter of fact, the foundation says that /e/ will sell refurbished unlocked Android Phones soon that are all equipped with their operating system starting from $310.
Every Google-free Android handset will arrive along with a 1-year warranty. More so, they will support major wireless carriers and will only offer Grade A phones with best-refurbished quality. The foundation is planning to launch four refurbished smartphone models which are the following:
Samsung Galaxy S7 Edge including 32GB for only 299€
Samsung Galaxy S7 including 32B for only 279€
Samsung Galaxy S9 including 64GB for only 499€
Samsung Galaxy S9 including 64GB for only 549€
/e/ foundation is selling these refurbished handsets so they don't have to dive into thorough research. As well as development and manufacturing original hardware that will only cost them a lot of money. Moreover, they help to bring new life to existing hardware which is apparently a wise idea that agrees to both environmental and privacy sustainability.
What is clear about /e/ is that their /e/ operating system is not available for several smartphone units. However, they are not selling phones with their Google-free Android operating system yet. So if you are asking why their selection of smartphones are few, this fact may make things clear for you.
Furthermore, you can click select the button "I'm interested" if you are interested in one of their phones. This is so they can notify you once the handset is finally available.