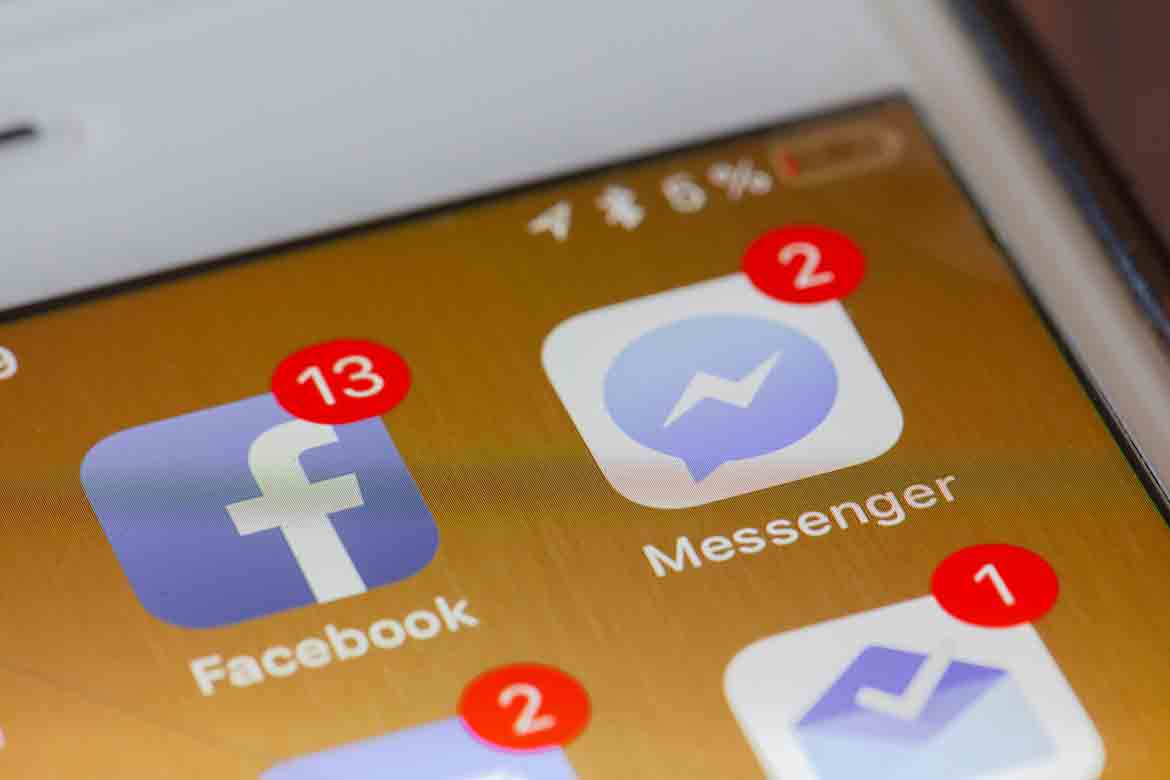 Sending a message that you'll further regret is one of the biggest mistakes you will ever make when chatting in Facebook Messenger. Well, just like what Mark Zuckerberg did in the past when Facebook deleted the messages he sent. Saying that the action is due to security reasons that aroused because of the 2014 hack to Sony executive emails. But on Tuesday, Facebook has announced that a new feature in their messaging app. Allowing people to delete the old messages they sent thereby giving people the same ability that only Mark Zuckerberg can do back then.

Updated on 7 December 2023
Facebook Delete Messages
In Facebook delete post is posible. But in Facebook Messenger, it is not. There are countless times that people accidentally sends wrong messages in a group or person. Actually, I have already experienced this myself and I doubt if you don't. Sending even the most wholesome message to the wrong receiver is just too awkward. But if your wrongly sent message can actually help you find a friend, well, still don't do it.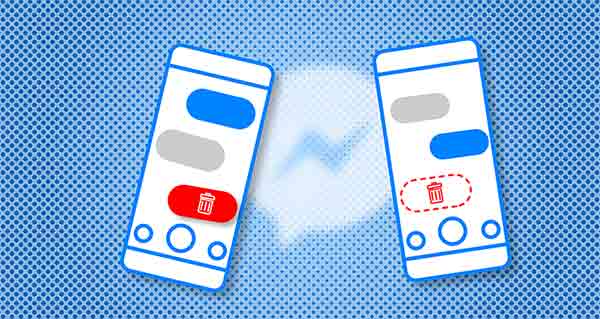 Kidding aside, the new feature is developed for anyone who has sent a message to a group because of a mistyped word or any reason that is done accidentally. But if you just want to remove your message in a particular chat, you are still allowed to do it. No need for reasons, just delete the message.
Is This Feature a Privilege or Just Another Root of Abuse?
While most Facebook Messenger users today acknowledged this new feature as an advantage, critics, on the other hand, accused Facebook of its actions. They say the social media network has breached the trust of its users. More so, setting standards unequally for the general public and for company executives. I think that was a great punch for Facebook. Definitely a solid one.
Additionally, experts are alarmed on this new Facebook Messenger feature. In fact, they gave a warning saying that a feature that allows users to undo their messages could only promote possible harassment and abuse on the messaging platform. Why? It is because people can now remove the evidence of their bad behavior. So if a possible abuse or harassment happens in a chat conversation. How can we get proof now?
The 10 Minute Rule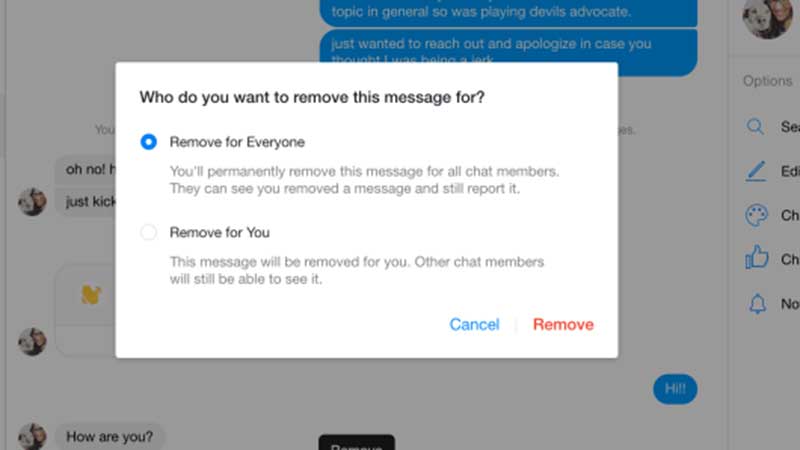 It turns out that the feature can only be done after 10 minutes of sending a message. Moreover, if you want to remove your message, long press on the bubble and a row will pop up at the bottom part of the screen along with the reaction emojis. The bottom row popup includes three options including forward, save, and remove. This time, click remove. Afterward, two options will be displayed including remove for you and remove for everyone.
Obviously, the remove for your option will lead you to only deleting your copy of the message. However, if you select remove for everyone, facebook delete all messages you sent from individuals in the chat. Just like any other delete options, another dialog box will appear verifying if you really want to delete the message. So if you do, just hit it and the message will be gone.