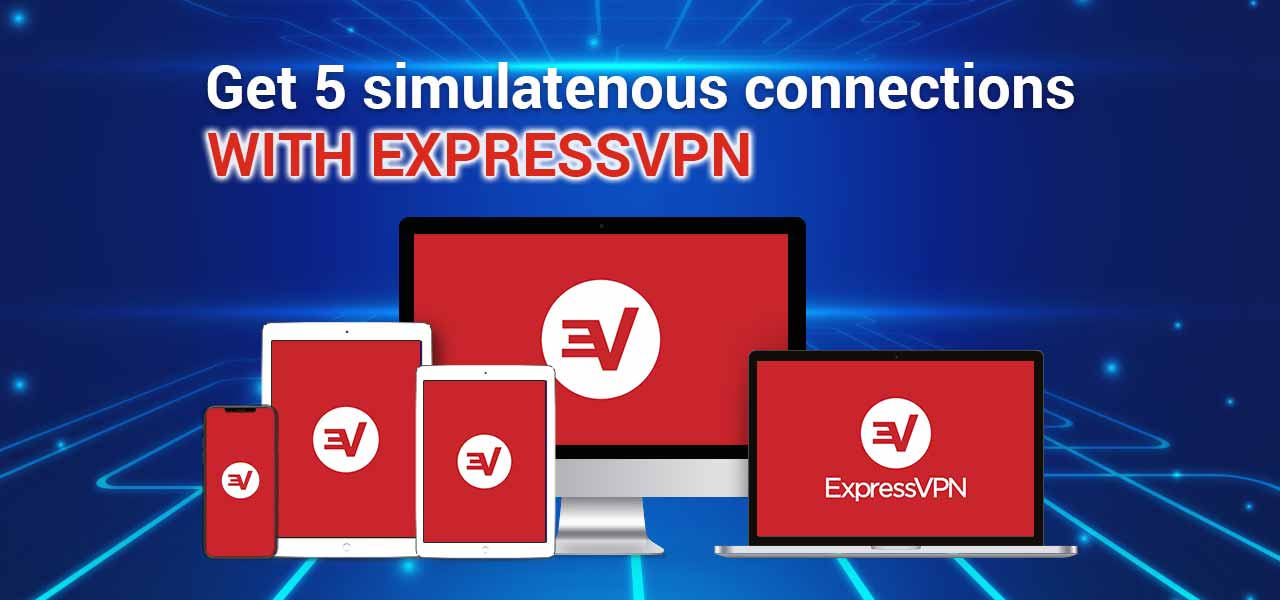 As if the most famous VPN couldn't get any better. If you've been following ExpressVPN for a long time, you'll know that they only allowed the simultaneous use of up to 3 devices. Until now.
Last June, they announced on their official website that they would be changing their policy by adding two extra connections.
At first, ExpressVPN only intended the service to fully cater to each of their subscribers individually. But now that the times have changed, people are starting to use more and more devices. So, of course, the people over at ExpressVPN heard our concerns and adjusted their policy accordingly.

Updated on 24 September 2023
Share the Connection
A great way for you to utilize this new feature is by sharing your license with your family and friends. Now you can all enjoy the benefits of this great VPN together.
But of course, you can install the app on as many devices as you'd like. You just have to make sure that you don't use more than 5 at once. But, if you really need more than 5, you can always go ahead and get an additional subscription.
Another option is to simply install the VPN client directly to your router. This way, any and every device connected to the WiFi is automatically connected to the VPN server. Now you don't have to go through all the trouble of opening and selecting a server every time you want to browse the internet safely. This way, you can even continue to use VPNs on devices that can't download the app like game consoles and a select group of smart TV.
My Take
I personally have been a loyal user of ExpressVPN for years now. So, for me to find out that it now actually offers up to 5 devices of simultaneous connection, I was really ecstatic.
Express VPN is without a doubt my top 1 ranked provider compared to all the rest of what I have already tried using. It offers the speediest internet connection, and also keeps a strict no-log policy. You can definitely trust that this provider doesn't do anything to harm your personal information and leak it to snoopers.
Try It Out for Free
Yes, you read that right. Did you know that there's actually a way for you to get ExpressVPN for free?
If you simply avail of their money-back guarantee, you can get a free trial of up to 30 days. I actually tried this out myself and you'll be glad to know that it works like a charm!
Here's what you should do: go to their site and sign up for the money-back guarantee. Then feel free to test out and use all the premium features of the VPN service. And, once the end of the 30 days is up, simply call up the customer service and tell them to cancel your subscription. You don't even have to worry about anything because the customer service representatives won't trouble you with any questions. So, for whatever reason you may have for availing of the service, they don't judge.
So, on top of being one a really reliable provider, you can now enjoy trying it out on 5 devices at the same time!