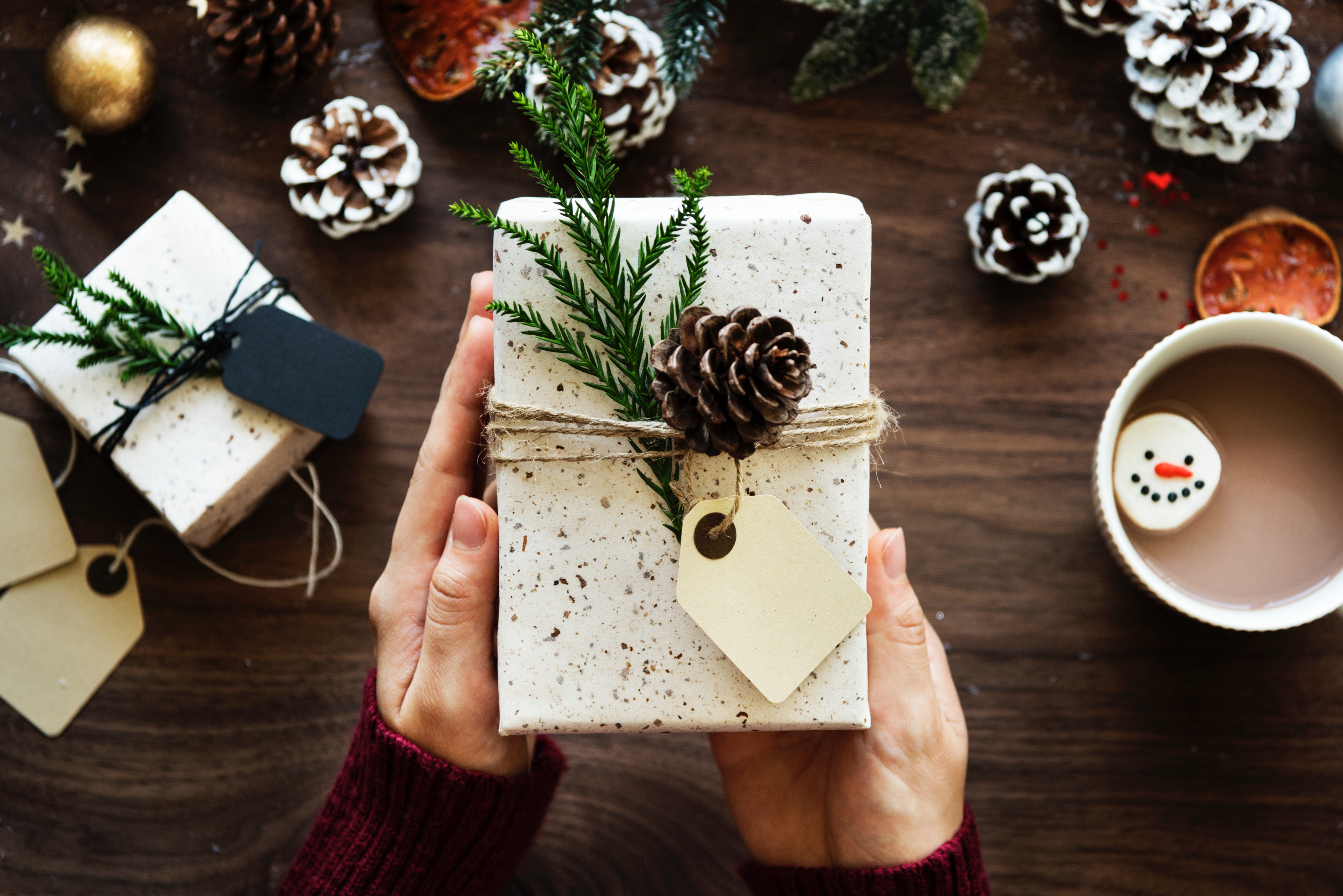 Everyone is obviously cramming right now to get the best gift they must bring for Christmas. This season, the spirit of giving is intense so we thought about helping you guys to prepare for the best night of the year. So come on now, and let's dig the best of Dolby through this Dolby gift guide 2018. Dive in and join us on this fun gift hunt today.

Dolby Gadgets Best Gifts 2018
When we say Dolby, we are talking about the British-American company who specializes in effective audio compression/encoding and audio noise reduction. They are also an authority when it comes to audio and video processing in which they tie up with consumer electronics manufacturers around the world. So, let's cut the chase. Instead, we will now begin to hunt the best Dolby gift we can ever find this 2018.
iPhone XS & iPhone XS Max ft. Dolby Vision
Do you want to give something big or something bigger? The iPhone X series welcomes everyone to the new generation of big screens. Both of these phones are packed with the most powerful chip there is featuring Dolby Vision. Either one of these will surely make anyone who will receive it even happier this holiday. It is especially if you really intended to buy it for an iPhone lover, precisely that they will give you big thanks.
The iPhone XS (5.8 inches display) and iPhone XS Max (6.5 inches display) are both carriers of an excellent dual-camera system which comprises a Depth Control capabilities. Hence, these series is the version of iPhone taken to the highest.
XBOX ONE S ft. Dolby Vision + Dolby Atmos
A gift that is absolutely worthwhile. If you are eager to give a unit of Xbox before this year ends, but you prefer to be frugal instead then Xbox One S is the best for you. The Xbox One S is an amazing gaming console that no one will ever dislike, especially because of the fact that this is an Xbox One plus the fact that it also features Dolby Atmos and Dolby Vision.
The only reason why Xbox One S comes cheaper than the current versions is that it does not comprise a 4K gaming graphics. But more or less, this gaming console is still cool to be given away this season.
LENOVO LEGION Y730 ft. Dolby Atmos + Dolby Sound Radar Speaker System
If you feel like becoming overly generous before the end of this year, you might like to take a look of this gaming laptop and see if it fits your gift preference. Previously, there are a lot of reviews which already came out just to show off the cool impressions of different individuals on this outstanding product. Most of them are impressed with its 15 inches screen and its savage features.
Additionally, due to Dolby Atmos and Dolby Sound Radar for its speaker system, gaming has finally evolved. This turns out each game a greater experience. It only weights 2.2 kilograms yet, this gaming laptop is developed to exceed and shatter limits.
If you are looking for a gift where you and your family can enjoy then here's the best one for you. Yes, the Dolby Cinema is the best choice when it comes to family bonding especially if everyone loves seeing a movie.
Dolby Cinema offers 3 movies per week. Plus, you can choose over 110 Dolby Cinema locations all over the US to view the movie you look forward to viewing. Want to know the best thing about this exciting gift? You can whether watch a Dolby Cinema movie from a legit cinema seat or just stay sweet on the couch in your home.
Samsung Galaxy S9 & Galaxy S9+ ft. Dolby Atmos
This 2018 would be the best time for these two android phones to be covered with a cute gift wrapper. Featuring a Dolby Atmos, these Samsung Galaxy smartphones will surely level up someone's life. Why? It's because of its revolutionary camera that provides the best photography experience through its human eye-like adaptability. Plus, it is capable of capturing lifelong memories whether on super low light and daylight.
Through the Samsung Galaxy S9 and Samsung Galaxy S9+, anyone can now capture amazing photos even if it's dark. How? Its lens opens to the F1.5 mode in order to pull light in. This creates a clearer and brighter photo.
VIZIO SB36512-F6 5.1 2018 ft. Dolby Atmos
A Dolby Atmos soundbar is definitely the best pick as a gift for a homey person you know. Likewise, this item is a complete pack for home entertainment where movie lovers can enjoy. Save space while bringing in a complete package of Dolby Atmos on your living room and so, discover the best Dolby Atmos soundbar available today.
LG C8 55" ft. Dolby Vision + Dolby Atmos
This one is the best gift you can present to an ultimate entertainer you may know. Make every night an entertainment night through this OLED TV. Its high-quality graphics and sound can intensify every moment of your movie streaming. Furthermore, because it features Dolby Atmos and Dolby Vision, it guarantees fun and pleasure equaled by quality experience.
Most of all it is an AI TV for smarter viewing comprises a Cinema HDR with perfect color and powered with Alpha 9 fast processor. No one can ever say no to this magnificent TV.
Do you want to make a gamer happy today? Oh sure, you can do that. Bring them one of the games in Dolby Atmos where you can find in Amazon such as Tomb Raider and Forza. Instantly, you'll be able to see on their faces a wide grin and a sweet smile.
This ends the well-illustrated Dolby Gift Guide 2018. Entertain your friends, family, and loved ones with these enticing gifts you can find in Amazon. Did you find what you are looking for on the included items? Grab it right now and buy the cutest gift wrap to spread the generous vibe this Christmas. Let's end this year happy by spreading love through technology.