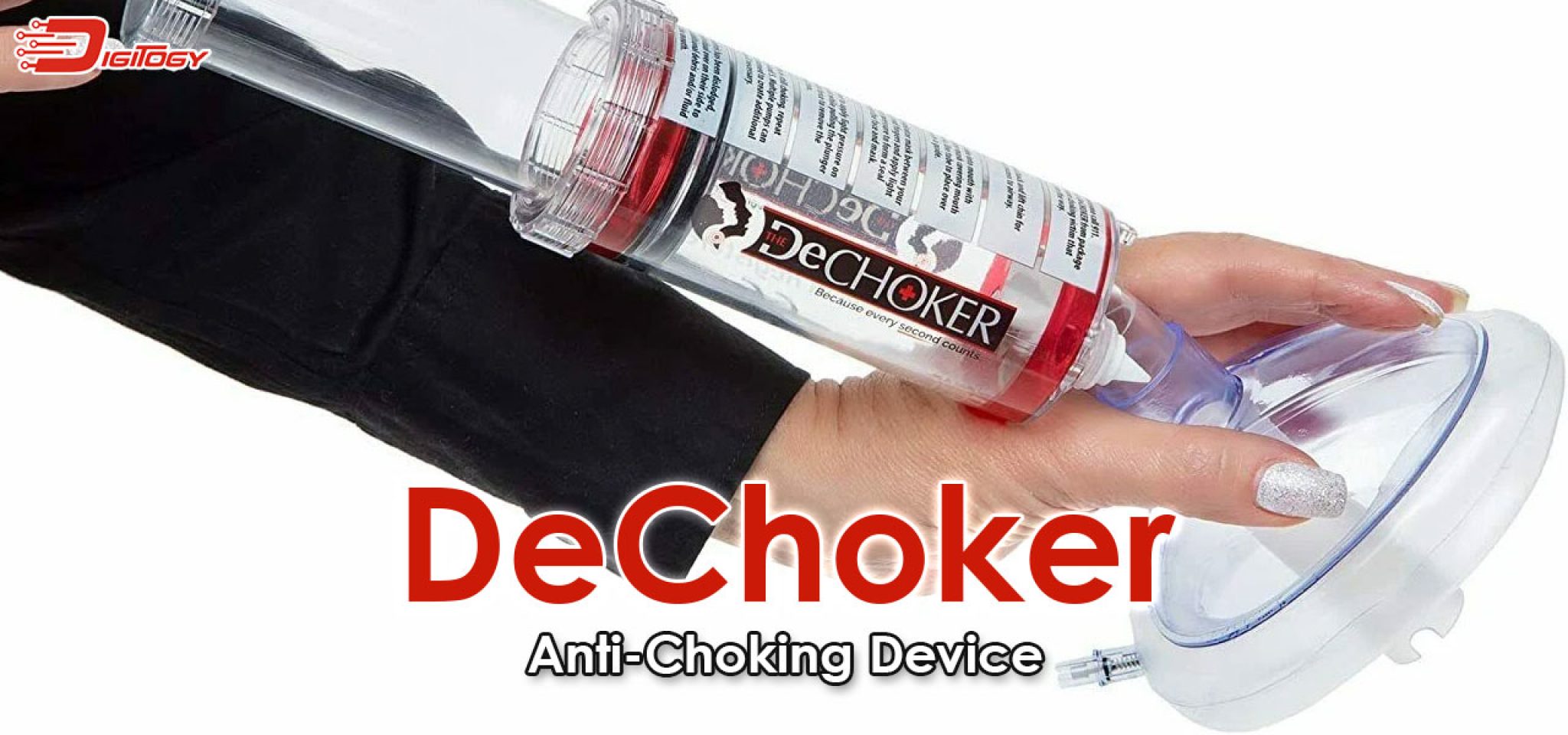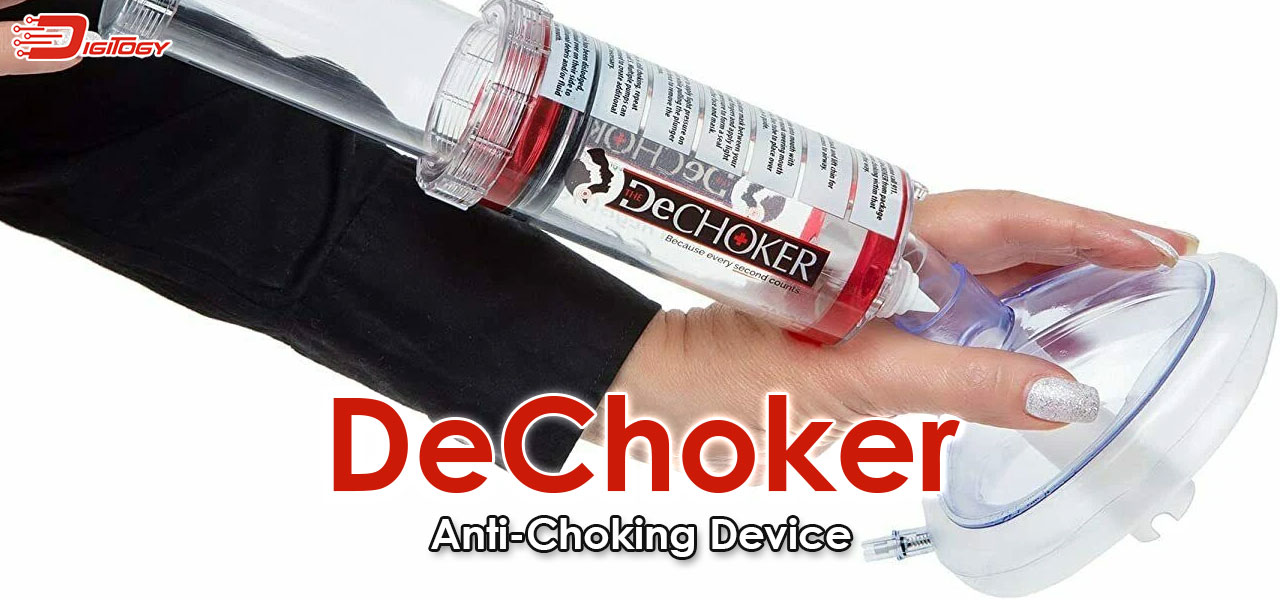 People of all ages are prone to chocking. It is the fourth leading cause of unintentional deaths in the US, with over 5,000 casualties in 2015. The Dechoker is a life-saving medical device that can be used as first aid for anyone, regardless of illness, disorder, or age. In this Dechoker review, let's look at this revolutionary device that can possibly save thousands of lives every year.
Buy Now
Dechoker Anti Choking Device. Save a life in a choking emergency.
Save your loved ones from choking! Try Dechoker now, your first aid choking device.
Updated on 4 December 2023
Choking Hazards
Adults often choke on food, while children choke on small items. Although the Heimlich Maneuver is the most taught first aid, not everyone knows how to perform it correctly.
According to an article by the National Safety Council, approximately 14 people, adults, and children die each day. Unlike heart attacks and seizures, choking isn't caused by unhealthy lifestyles or genetic disorders. It is merely an accident that plagues us more often than we think.
Why choking shouldn't be taken lightly
When an object lodges in your throat or windpipe, it blocks the airflow and causes you to choke. As mundane as it may sound for most, choking can quickly cut off oxygen to the brain. That's why choking shouldn't be taken lightly.
It is the fourth cause of unintentional deaths in children under five years old. This makes children, especially infants, at higher risk of injury and death. Based on data from the New York State Health Department, one child dies because of choking on food every five days, while more than 12,000 are taken to the hospital because of food-choking injuries.
When a child is choking, it's challenging to tell for most. They don't cry or scream. If you know the Heimlich maneuver, you can easily apply first aid to most choking adults. However, if it's for children and babies, it's too dangerous.
The DeChoker
Enter DeChoker: an FDA registered lifesaver that can be used as first aid on anyone whose choking, regardless of illness, disorder, and age. This device helps parents prevent their children from suffering any choking injuries.
Designed as a sure-fire way to remove a blockage, DeChoker allows you to perform first aid without endangering  a life. People who force themselves to do the Heimlich Maneuver without proper training end up further causing injuries. DeChoker for babies ensures you'll safely apply first aid maneuvers while waiting for appropriate responders.
DeChoker Review: How it is
There are different versions of this device that are designed for different ages.
DeChoker device for adults is designed for ages 12 and up. At the same time, DeChoker for toddlers and children is for three- to twelve-year-olds. Lastly, the baby DeChoker is specially designed to fit the small faces of toddlers from 12 months to three years.
Every DeChoker device can be used for up to two years at home and designed for single-use when used in public spaces.
Benefits and Advantages
Our DeChoker review would not be complete if we didn't elaborate on its numerous benefits and advantages.
Quick First Aid
The DeChoker device acts like a vacuum placed over the mouth when the plunger is pulled; it dislodges any blockage. This process only takes a few seconds. When you're dealing with a life-threatening accident like choking, those seconds could mean life and death.
FDA Class 1 Medical Device
Choking can happen anywhere, whether you're at home, in the office, or on commute. Especially if you have a child with you carrying a certified medical device like De-choker for toddlers can make a difference.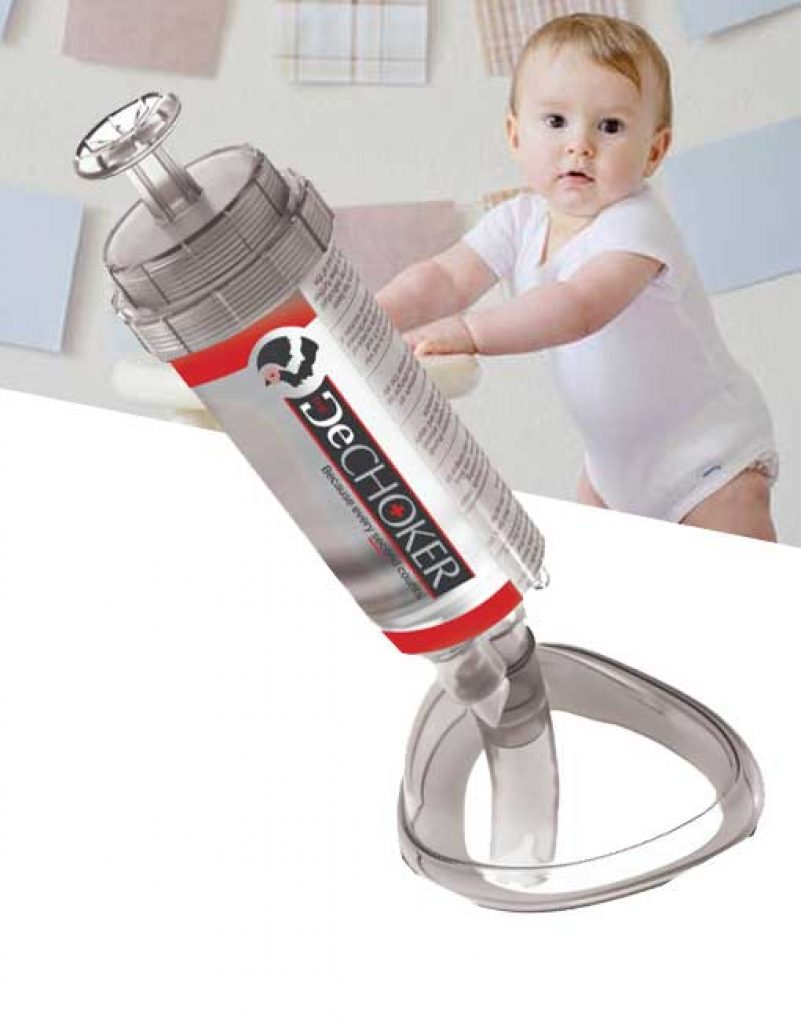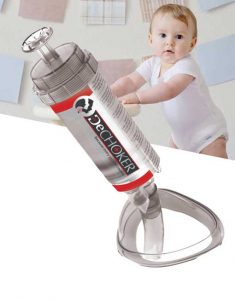 The DeChoker device is a registered FDA Class 1 medical device and ISO 13485 compliant.
Ease of Use
If there's one thing clear in our DeChoker review, it is its ease of use. Just place the mouthpiece over whose choking, pull the lightweight handle, and you're done. Equipped with a user manual, DeChoker is straightforward to use.
Whether you're at home, where more choking incidents have been reported, or at the office, having DeChoker for infants or adults can come in handy.
DeChoker Device Reviews: User Comments
We haven't used it, thankfully, but we are happy knowing that we have this life-saving device on hand if things go wrong.

I have one for babies, and it has come in handy a few times.

My mom, 65, lives with us, and she does tend to choke on her food. Thankfully the device is always with her.

Price and Money-Back Guarantee
At this point in our DeChoker review, you might be wondering about what the DeChoker price is?
The DeChoker device costs a little over $79. Suppose you're interested in buying accessories such as a metal cabinet to store your device or a first aid kit for different ages. In that case, various products range from $50 to a little under $300.
Unfortunately, as of writing this DeChoker review, there is no money-back guarantee.
FAQ
👍 Is DeChoker Legit?
Yes. It is an FDA registered Class 1 medical device that is ISO 13485 compliant. If you think about it, the mere physics of the life-saving device is a testament to how it can save a life.
❓ Does DeChoker really work?
With hundreds of positive DeChoker reviews, you can rest assured that it is an indispensable medical device that works just as intended. With three easy to follow steps, you can save a life in a few short seconds. When it comes to choking, response time is a crucial line between saving a life and permanent choking injuries.
Whether you're looking over a baby, a toddler, or the elderly, this device will work.
Conclusion
Choking, as mundane and straightforward as it sounds, it is the fourth leading cause of death. Thousands are rushed to the hospital while many more are dealt with at home. It can be a severe incident depending on the age of whose choking and how fast you act.
Luckily, DeChoker is here to help you remove any blockage in a matter of seconds. It's easy to use that anyone can use it to save a life. You don't have to be a nurse or a superhero to help; all you need is the DeChoker device.
PROS
Available devices for all ages
Easy to use
Can last up to two years at home
CONS
Slightly expensive
No sizes available for infants below 12 months old