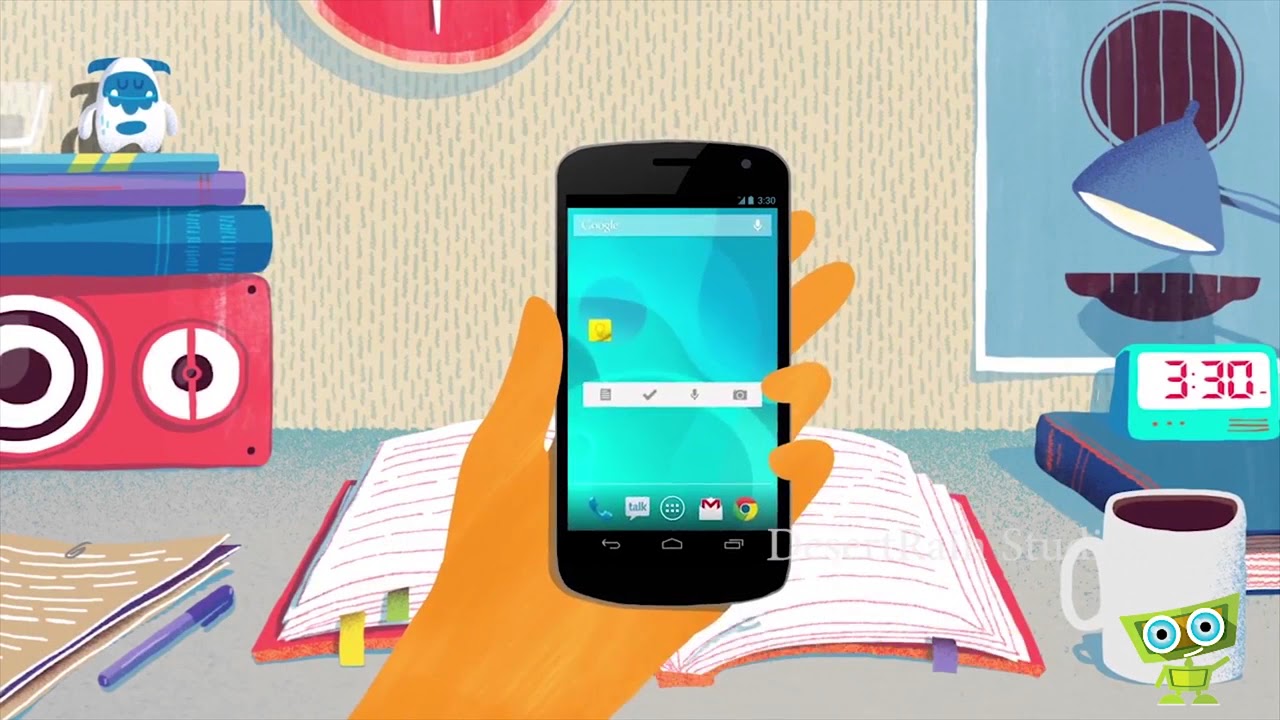 You do not need a full word processor for your phone, as it will most likely be filled with a wall of options that will distract you more than anything else. Writing on a smartphone isn't that tough, unlike what most people think. In fact, it can even save you lots of time. Moreover, to avail these, you need the best writing apps.
Updated on 29 May 2023
For Android, there is no doubt that there's a lot of wonderful; writing apps collection you can try. Like so, each of it was packed with a batch of features like non-distractive interface, multi-device sync, and more others.
Moreover, we spent more of our time with some of the popular writing apps for Android and pick the best of them. Take a look.
Best Writing Apps
ColorNote Notepad Notes
Starting with an app that is not with a full-on word processor may seem impudent. But this ColorNote app has become such an integral feature of daily routine that it is worth highlighting. Likewise, the entire thing is based on writing. And for some instance, when you want to write things quickly on your phone, you do not want to go through the intricacy of opening a more inclusive app.
You may be thinking that ColorNote comes mainly on note-taking. But, surprisingly, this app comes rich in features. Thus, it lets you change fonts, background colors, set reminders, and even writing emails.
iA Writer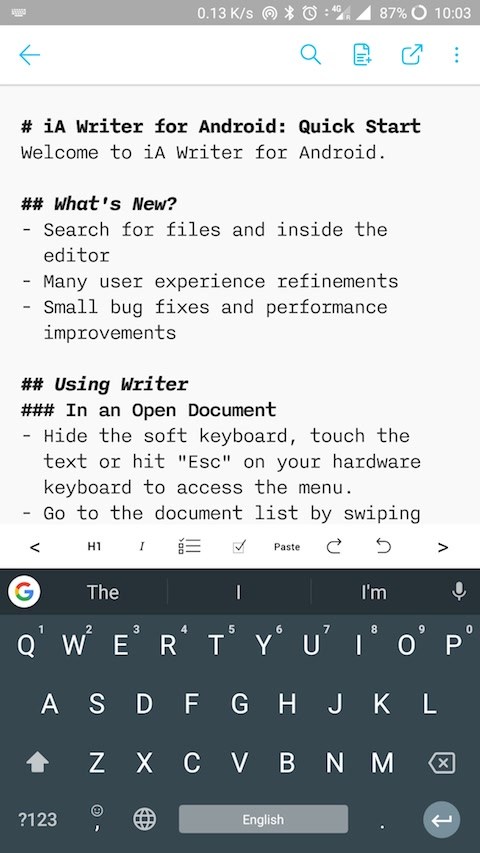 iA Writer is the overall best writing app for Android. In where usability meets advanced features. In the first glance, this app only lets you write and store documents on your device. Moreover, as you dig deeper into the program, you may see better features and control.
Like so, you can insert headings and more another formatting in just a single tap. Additionally, you can directly save your documents into the cloud via Google Drive or Dropbox.
Writer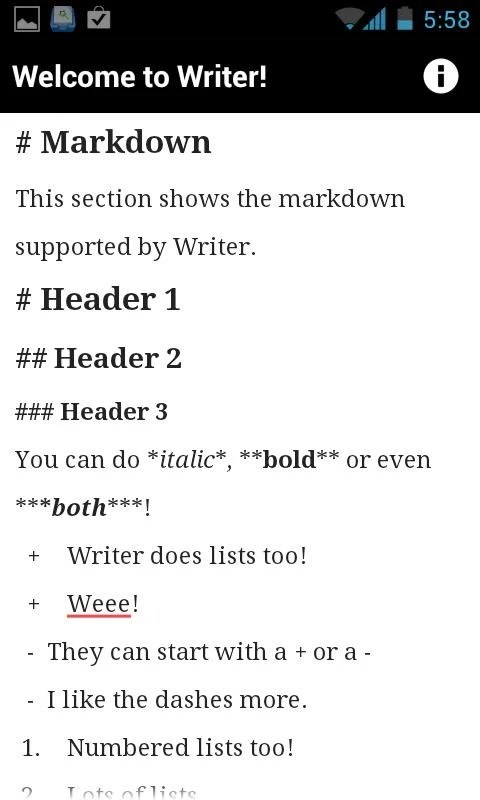 The Writer is preferable as best minimal writing app for Android. In which, it does not come with many options. That allows you to write anything on your device even if you want to write an imaginative piece.
In line with this matter, Writer will show you the number of words, as well as characters in your writing. And also, this app will also show you the estimated reading time.
Writer Plus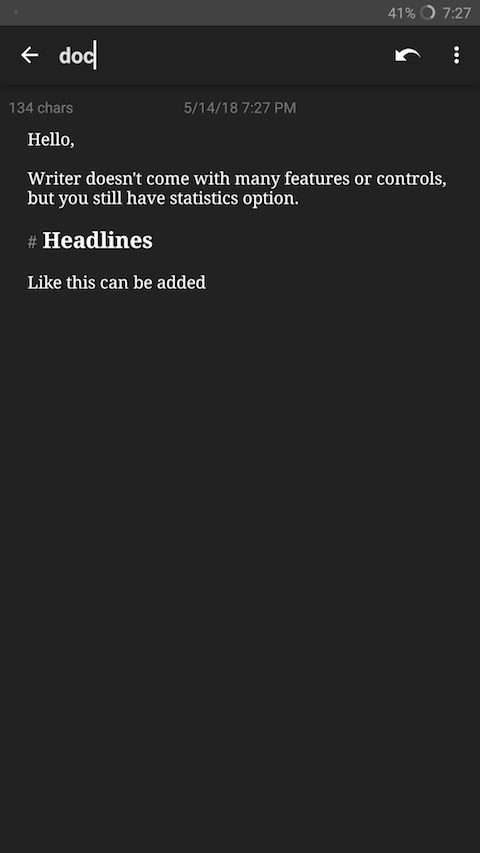 Writer Plus is a successor from its previous app. In which, the app was packed with lots of features, that includes markdown support. Thus, if you want you to write something that is more detailed – you're in luck!
However, according to the developers, the Writer Plus app has had been optimized for writing poems and novels.
Google Docs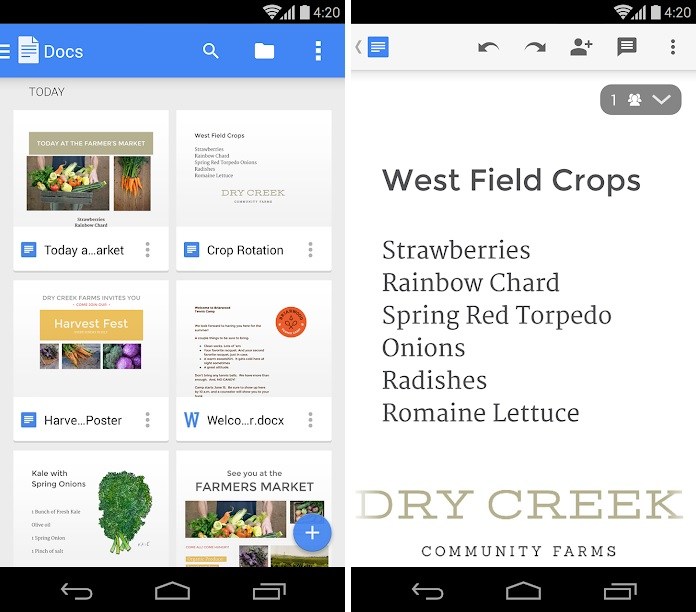 Google Docs is one of the best writing apps that come with powerful features. Like so, if you prefer on writing heavy documents, this app is highly recommended.
Additionally, in writing on Google Docs it does automatically save everything you encode in the cloud, so it's a worry-free cause its nothing to lose. Moreover, Google Docs supports real-time collaboration, that means you and your friend can work on the same document from different devices. Thus, it also has a hidden OCR option in settings. Wherein, if you have files that you want to digitalize – you can do it with Google Docs.