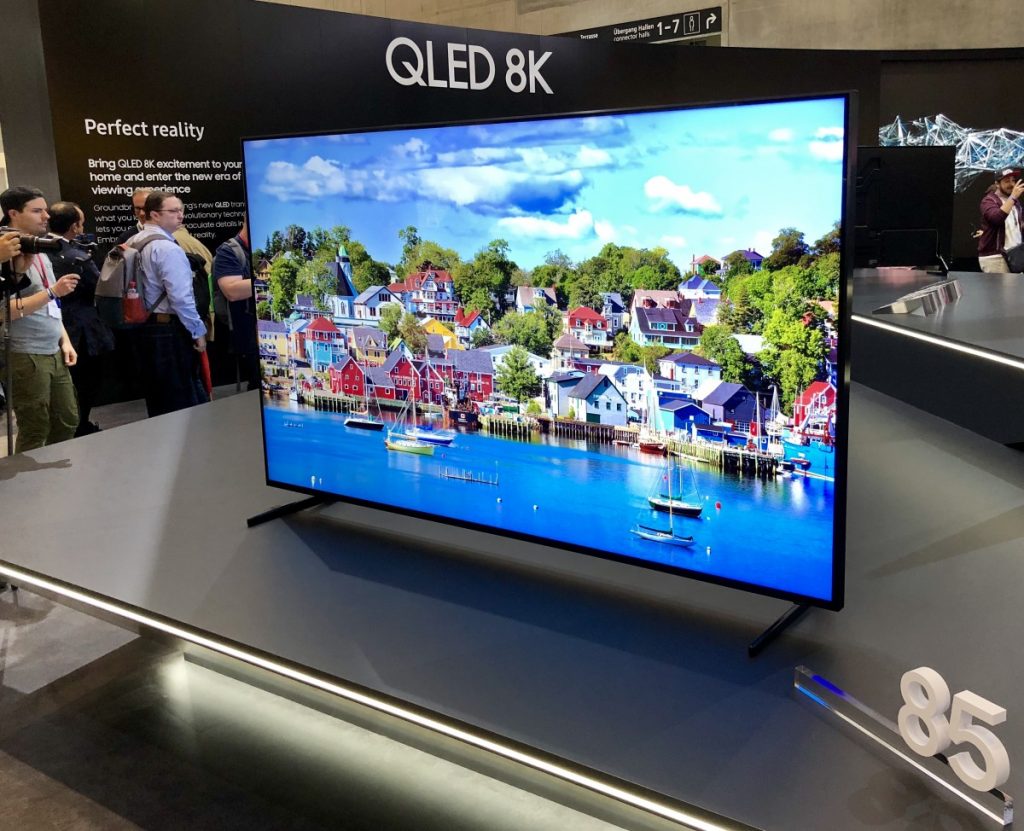 Updated on 31 May 2023
There's a lot of buzz going around the arrival of 8K TVs, which have been going on for many years. Now, the long wait is over. It's finally here. 8K TVs are now in the flesh and available commercially in its successful launch at IFA 2018 staged in Berlin.
There is expected to be a baby boom, as 8K TVs are expected to reach 5 million in total sales come 2022.  Now, that is a mind-blowing number to begin with.
History of 8K TV
If you know 4K TV, this actually started alongside 8K – only that 4K was already getting some mileage in the market. It was Sharp that introduced the first ever 8K TV with its launch at CES 2013. To keep up with the rest of the competition, different companies have now come up with their own versions or prototypes of the 8K TV.
Samsung has tested their units in Korea and then launched 4 (8K) QLED TVs; the biggest was at 88 inches. Every brand is trying to play the AI god, but Samsung has taken it to another level, with its advanced algorithms including object recognition; among others.
When Will 8K TV Be Commercially Available?
All the major TV giants such as LG, Samsung, and Sony had their 8K TVs displayed at every CES as far back as 2013, but nothing really emerged out of the ordinary.
However, things took a dramatic swing at the IFA 2018 when LG revealed their 88-inch 8K OLED TV which looked spectacular and pricey (while there is no news on the pricing yet). LG's newest 8K TV model is set to be launched in 2019.
Samsung took this as a cue and also unveiled their very own 8K TV – an 85-inch 8K QLED model. This didn't come as a surprise because this was already all over huge billboards in Berlin. Nonetheless, the 8K TV was still smashing. It's expected to be out and available in the fall of 2018.
IFA or Internationale Funkaustellung Berlin holds the most pompous consumer electronics show that is starred by major brands like Philips, Sony, LG, Samsung, Technics, and the like. This is where the hottest up and coming gears and gadgets are showcased for the first time before even released in the next months.
Needless to say, it sort of becomes a teaser or a sneak preview of what's coming which builds up the intensity and increases the demand for these 8K TVs, Bluetooth speakers, headphones, home cinema projectors, and others.
4K TVs have become a passé with the entry of 8K TVs that quadruple the latter's resolution. With this AI upgrade, content adoption is also necessary. This also happened with the introduction of 4K TVs in the past.
That being said, it remains to be seen how these modern-day television sets will fare in the future. Only time will tell if 8K TVs will be a huge success or an epic fail.