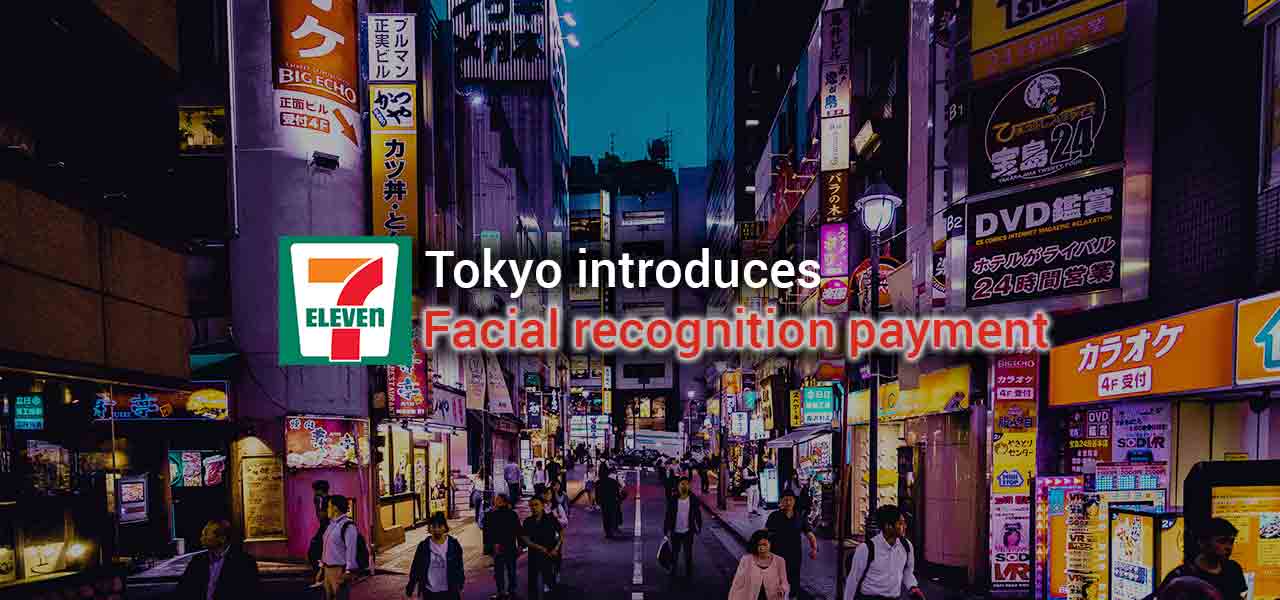 Updated on 4 December 2023
If you think paying with a debit or credit card is the most convenient form of cashless payment, think again. And no, it doesn't involve microchips because there's no need to embed anything underneath your skin. Japan has proven once again that they are two steps ahead in technology with a new payment scheme that they are currently testing. And the perfect store to test facial recognition payment in is in 7-Eleven, everybody's one-stop convenience store.
A trial store in 7-Eleven Tokyo has opened to try out how this mode of payment through AI technology will fare. Customers won't have to do the traditional form of payment through cash or even use cards and smartphone payments. All they have to do is look at a camera to pay for their purchases. As long as the individual's face is registered in the 7-Eleven system, paying for it will be as fun as taking a selfie.
How does facial recognition payment work?
The trial store located in Tokyo, Japan is home to NEC, a multinational IT company. The people who will be utilizing the store are the 6,000 NEC employees living nearby. Instead of paying with cash, cards, or smartphones, this 7-Eleven store will only need the employee to scan their face. However, the employees must have their faces scanned and stored in the system before it can work.
Another notable thing is that this system eliminates the need for cashiers. After picking up their items, employees can head over to the self-checkout area and ring it up themselves. Then, to pay for their purchase, they will be asked to look at the camera while the system is searching for a match. Once it's found and confirmed, the total bill will be deducted from the employee's salary at NEC.
Facial recognition is widely used in China by its citizens for plenty of transactions. It can be used to pay for food, withdraw cash, and even apply for loans.
7-Eleven to push for a smarter shopping experience
This collaboration doesn't come as a surprise because NEC was the company that developed facial recognition technology. Also, facial recognition payment isn't a new system to 7-Eleven as they are already utilizing it in another country. In Thailand, all 11,000 7-Eleven branches are already using it to identify loyalty members, analyze store traffic, monitor stocks, suggest products to customers, and measure customer emotion.
Approximately 1o million customers visit a 7-Eleven store every day in Thailand. The facial recognition system would provide a smarter and more personalized shopping experience, which benefits both customers and the convenience store company. It reduces the stress of shopping and eliminates the need to carry around cash or card, while the company can easily monitor stocks and sales.
The facial recognition payment system pioneered in 7-Eleven Tokyo will pave the way for it to be adopted across Asia. Initially, Amazon started the cashier-less shopping in their Go Store located in Seattle, Washington. However, it seems that the cashier-less and cash-less shopping experience in 7-Eleven stores took a big step forward.