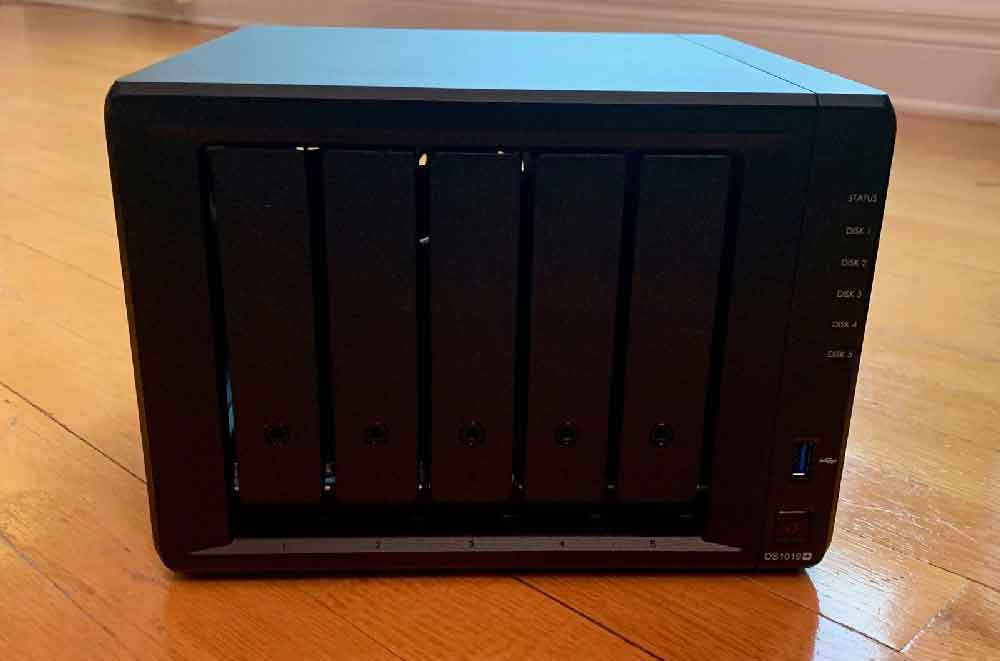 All SOHO NAS reviews focus on storage solutions that feature 1 to 4 bay SOHO NAS systems. But in here, we will give you some options to go beyond by featuring a 2-bay, 5-bay, and an 8-bay storage solution that are loaded with features and specs that are relevant in every demanding small office and home office environments. Whether it is for work documents, photos, music, and videos. These SOHO NAS devices can be a great measure to protect and secure them in one accessible place.

Updated on 27 November 2023
TerraMaster F2-221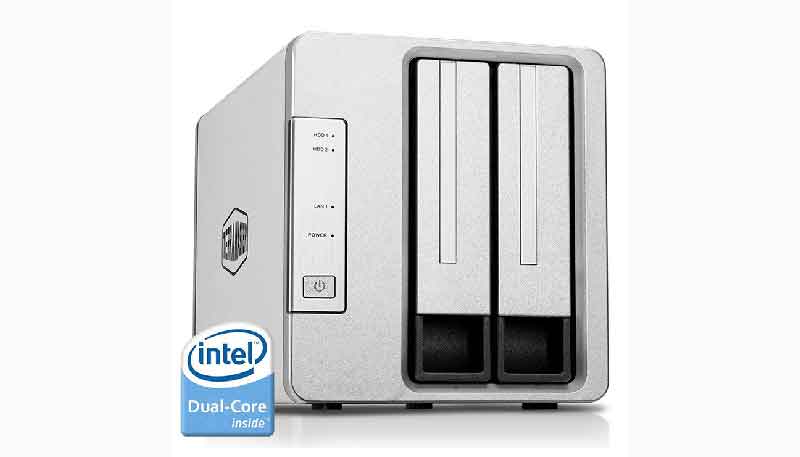 One of the most important things to see in a SOHO NAS storage is not just compact design but also power. In line with this, the TerraMaster F2-221 shows these two characteristics with its 2-bay Dual Core SOHO NAS that is disguised with its humble gray colored durable chassis.
The TerraMaster F2-221 is capable of providing fast file transfer and copy with its powerful Intel Apollo J3355 CPU that can reach up to 2.0 GHz frequency. In addition to that, it has a read speed of 200MB per second and an excellent write speed of up to 190MB per second. This SOHO NAS is compatible with AES hardware encryption as well as 4k High-Definition video transcoding which will definitely captivate every creative professional which works on their own home offices.
4K Ultra HD video transcoding is a must-have feature of SOHO NAS systems to render a high-quality and hassle-free video playback across all devices. Since users might use HD TVs, digital media players, computers, and mobile handsets. This NAS storage is one that is greatly considered.
Once you set up this simple NAS, you will be able to create a private space in the cloud that is securely and completely intended just for you. If you are running a small office or a home office, this high-performing SOHO NAS storage is the perfect device that you must have.
[amazon box="B07JHJHBDH" title="TerraMaster F2-221″ image_alt="TerraMaster F2-221″ rating="3.6″ image_size="medium" description="2-bay NAS with Dual-Core CPU"]
Synology DiskStation DS1019+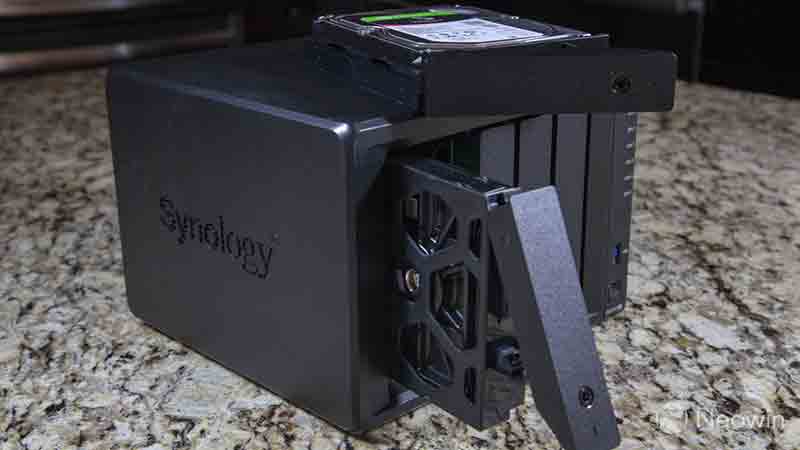 Another powerful private cloud solution but with added versatility is the Synology DiskStation DS1019+. In all the NAS reviews you have read so far, you probably have bumped on this SOHO NAS storage before. But did you know that it is actually a perfect addition to your demanding office needs?
For starters, the Synology DiskStation DS1019+ is a NAS that comes with 5 hard disk drive slots. With its flexible scalability, the heavy workload of a small office and home office will be smoothly accommodated.
What makes this NAS highly versatile is mainly because of its built-in application that can provide users the ability to share files, collaborate, transcode 4K video, and backup data. Aside from that, it is also perfect hardware to handle virtual management software.
If you are ever wondering what powers this NAS. We are glad to tell you that it is equipped with an Intel Celeron J3455 quad-core CPU with a frequency of 1.5GHz. It also comes with an 8GB dual channel memory. And scalable storage that can allow you to get up to 140TB of usable storage.
In every home and small office, centralizing files is significantly effective to increase not just the flexibility and productivity of the employees but also the efficiency of everyone. Imagine an office where employees still have to stand up and copy files using a USB stick from time to time. Isn't it tiring and annoying? Well, not to mention that it slows down everything.
The Synology DiskStation DS1019+ can allow you to have a smooth and ultra-fast file sharing and syncing. With its complete support for all the main file sharing protocols such as CIFS, NFS, AFP, FTP, and more. You will be able to speed up everything in your busy and heavy work loaded office.
In addition to that, it has a bulletproof data backup that can secure your critical data from day to night. How? It creates a backup of your computer saved files, servers, as well as virtual machines to its massive storage capacity. Like so, you can use it as a multimedia server. Stream videos, audios, and view pictures using this SOHO NAS storage are excellently easier than others.
[amazon box="B07NF9XDWG" title="Synology DiskStation DS1019+" image_alt="Synology DiskStation DS1019+" rating="4.5″ image_size="medium" description="5-bay NAS with Quad-Core CPU"]
QNAP TS-932X
If you want to go big for your small office or home office, check out the hybrid QNAP TS-932X NAS. The most obvious thing that you will notice about this unique SOHO NAS storage is that it has a dedicated slot for SSD and SSD cache.
This NAS is powered by a robust quad-core CPU and arrives with 8 drive bay slots for better storage flexibility. Moreover, you can choose from two kinds of CPU which are the AMD G-series GX-420MC that can perform up to 2.0GHz frequency and the Intel Celeron 3865U that can reach up to 1.8GHz.
Among the SOHO NAS reviews we have done before, this NAS has something we like that we have experienced for the first time. So, what is it? It is the Hybrid Backup Sync feature that consolidates restoration, backup, and synchronization functions such as the utilization of rsync, RTRR, FTP, and CIFS/SMB. These can help to easily transfer data to remote, local, and cloud storage spaces as a complete data storage and as a disaster recovery method.
We have also discovered its block-based snapshots capability that is a reliable way to protect data in the dangers and threats of ransomware. By schedule, snapshots will be taken to be transferred into another NAS or server. This is to deliver a comprehensive backup solution.
Lastly, this NAS offers the free use of QNAP NetBank Replicator utility that can allow you to easily backup and restore files from your Windows computers. You can also use the advantages of Time Machine which is supported for all Mac users that render a real fast and easy way to backup files. Isn't it incredibly convenient?
[amazon box="B07CVLSCSV" title="Synology DS215j" image_alt="Synology DS215j" rating="3.7″ image_size="medium" description=82-bay NAS with Quad-Core CPU"]
Final Verdict
To sum it up, these three unique SOHO NAS are considered as all equally great and powerful. For a small office or home office who needs only enough storage, the 2-bay TerraMaster F2-221 is the best one to consider. But as the need of your office grows, you will somehow need the 5-bay Synology DiskStation DS1019+  or the QNAP TS-932X with 8-bay storage.