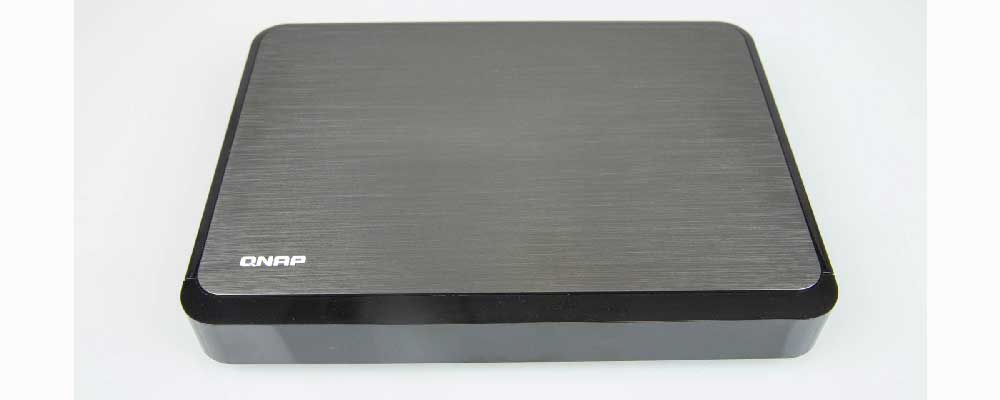 A power efficient NAS is very rare to find. It is especially if you also require high-performance. Power efficiency is mainly based on the type of processor being utilized by a network attached storage so the chances are, you can have a power efficient NAS build but low-performing NAS or a high-performing NAS that is power consuming. For this reason, we searched for the most power efficient NAS and we are lucky enough to find and review three of the best units available in the market today.

Updated on 4 December 2023
QNAP HS-210 Power Efficient NAS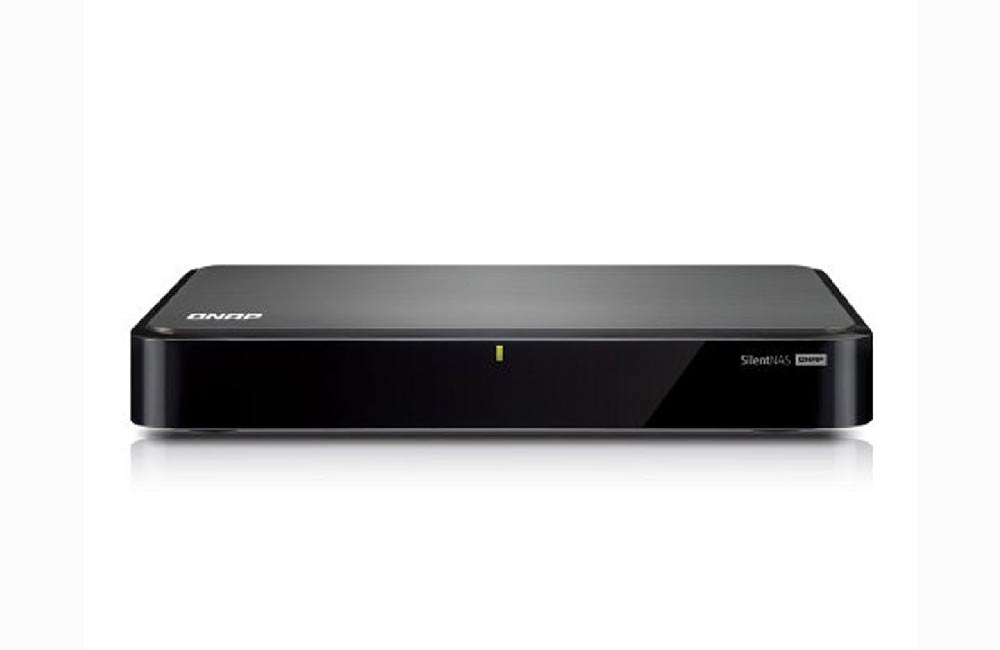 The QNAP HS-210 has a unique look compared to other 2-bay NAS that you can find. While other brands follow the trend of vertical or box design, this power efficient home NAS has a flat, slim, and stylish set-top structure that requires more space but can hide perfectly on top of a desk. Plus, it features an intuitive QTS 4.0 operating system offering a load of useful features.
It also has a multi-window operation along with a familiar UI. This allows you to control every aspect of your NAS starting from the operation of your system to its multimedia features. As a matter of fact, its user-friendly interface also enables centralization of data or content, neatly organizing them, and backup. It also allows file sync across tablets, computers, and mobile devices as well as file sharing throughout different communities and groups.
You can do a lot of things using this power efficient storage solution. This NAS can bestow you the ability to share quickly and easily, centralize your data and files in one place, and back up your digital content in a power efficient way. Truth be told, this NAS does not include a fan which allows it to consume less energy compared to other NAS.  Instead of utilizing a fan, QNAP equips HS-210 with a remarkable thermal structure that brilliantly dissipates heat.
Additionally, you can use it alongside with your home surveillance system given that it integrates Surveillance Station Pro that provides capabilities such as user-friendly interface, expandable IP camera channel licenses, UVC-compliant USB webcam support, and many more.
[amazon box="B00H3VBKBM" title="QNAP HS-210″ image_alt="QNAP HS-210″ rating="3.3″ image_size="medium" description="2-bay Fanless Power Efficient NAS"]
Synology DiskStation DS411+ II Power Efficient NAS Storage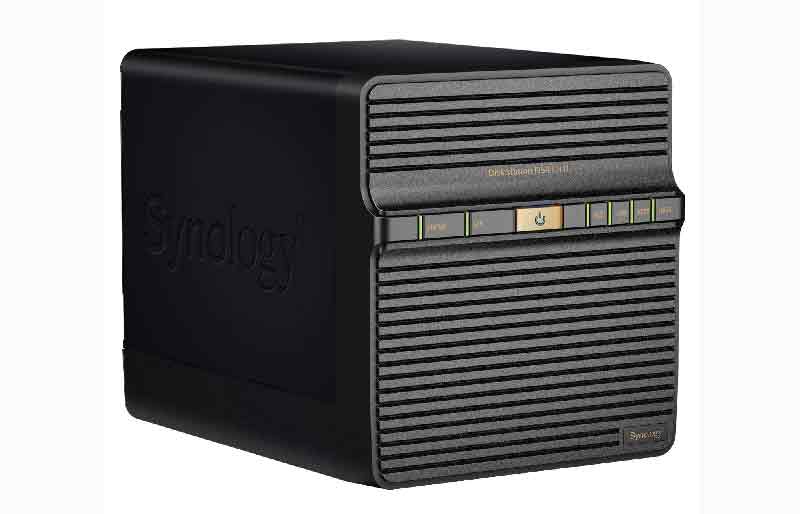 The hard chassis of Synology DiskStation Ds411+ II shows how ready it is to carry out the heavy workloads of a demanding environment like businesses. Since it has 4 drive bays, a dual-core processor, and 4GB RAM, you will definitely achieve higher performance. But isn't it true that a high-performing device is powerful consuming? Well, this power efficient NAS makes us wonder why we only encountered it this time.
If you utilize this NAS, you will realize that it is not about its RAM, CPU, or its wise energy saving feature that makes it amazing. Apparently, it is about how easy it is to use that satisfies users on a whole new level. This NAS has a very intuitive GUI as well as setup wizards that allow anyone to set it up easily and it comprises more detailed settings intended for experienced admins.
On the other hand, this most power efficient NAS is equipped with an overhaul version of DiskStation Manager v3.0. This includes a load of useful features such as multi-tasking, Android applications like DS audio, DS photo+, DS cam, as well as dynamic-updating UI, updated iPhone applications such as DS photo and support for video streaming all in one enhanced interface. It also has a total power consumption of 60W for access and 20W for HDD Hibernation making it ideal for those who are opting for a reliable and cost-efficient NAS.
In terms of capacity, the maximum storage you can get with this NAS is at most 12TB. Utilize four equally massive 3TB hard drives to achieve this huge storage size.
[amazon box="B004XYJJ9W" title="Synology DiskStation Ds411+ II" image_alt="Synology DiskStation Ds411+ II" rating="3.1″ image_size="medium" description="4-bay Power Efficient NAS"]
Thecus N2200EVO Power Efficient Home NAS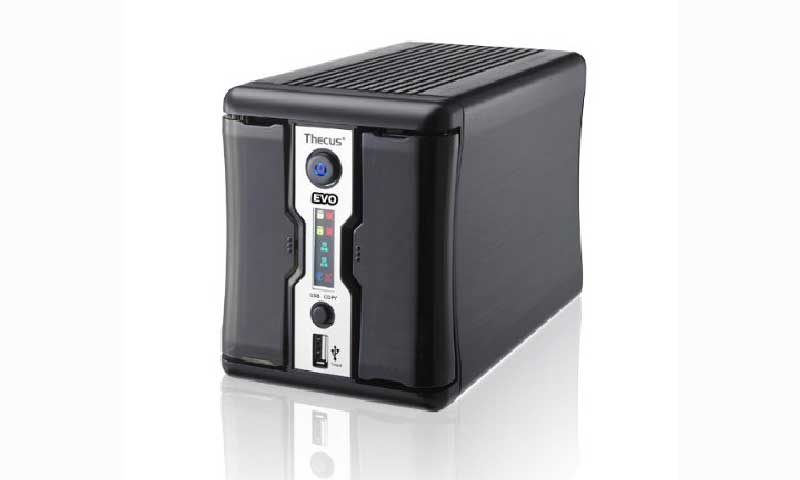 The last unit we reviewed is Thecus N2200EVO which has 2 drive bays and a dual-core Cavium SoC processor. It is equipped with a front USB 2.0 host port and another USB 2.0 target port on the back. These features are a great combination if you want to achieve a fast transfer speed and high-performance. This Thecus power efficient NAS is actually designed for home use so expect it to include your most favorite multimedia features.
To confirm that, the N2200EVO is a DLNA-compliant media server. This means that it can store massive libraries of digital contents like movies, songs, as well as pictures. Like so, it allows seamless multimedia streaming on your stereo, TV, or mobile device. This also makes it the most ideal NAS for professional creatives.
Additionally, Thecus also brings out the best of its capabilities with the advanced backup software of Acronis. You can backup all your important files and data using its One-click Protection otherwise choose and select the most important files you want to keep. It has a slick UI, comprehensive features where you can keep your data protected 24/7, and a very user-friendly design. Aside from that, it also features RSYNC which prioritizes the necessity of backing up your data.
We say that this NAS is power efficient because it utilizes unique energy-saving features. This includes its smart scheduling when it turns on and off along with an automatic disk spindown. Let alone that it is optimized with a well-thought power-saving design that makes it useful and budget-friendly.
As a buzzer beater, it might surprise you to know that behind this easer-friendly and power efficient NAS is AJAX. For tech-savvy individuals, this is a script that simplifies the process of a page. To put it simply, AJAX optimizes the interface of N2200EVO.
[amazon box="B007ZWK39O" title="Thecus N2200EVO" image_alt="Thecus N2200EVO" rating="2.9″ image_size="medium" description="2-bay NAS with Dual-Core CPU"]
Final Verdict
Knowing the fact that a power efficient NAS is rare to find especially that the market for this product is quite huge for you to dive in. We have reviewed the three energy saving network attached storage above in order to simplify your search. Or, have we made it more complicated for you? Earlier we mention that a high-performing NAS might compromise your budget since such devices surely need more power to consume. However, QNAP HS-210, Synology DiskStation DS411+ II, and Thecus N2200EVO prove us wrong in that part. So, are you satisfied with what you have learned today? If you do, then send us your thoughts in the comment section.