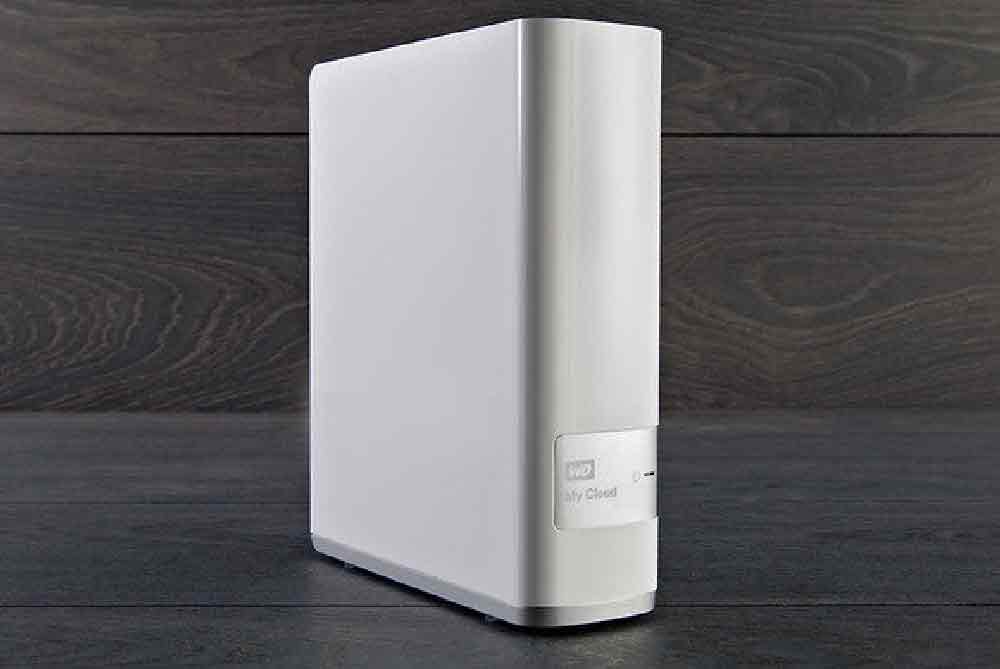 From one NAS review to another, you will always find a sleek storage solution that will catch your attention. But the question is, are they good enough to match your requirements?  More so, here are three of the best personal cloud NAS storage device this year that might cut your chase for the best network attached storage.

Updated on 25 November 2023
Buffalo LinkStation 220 Private Cloud Storage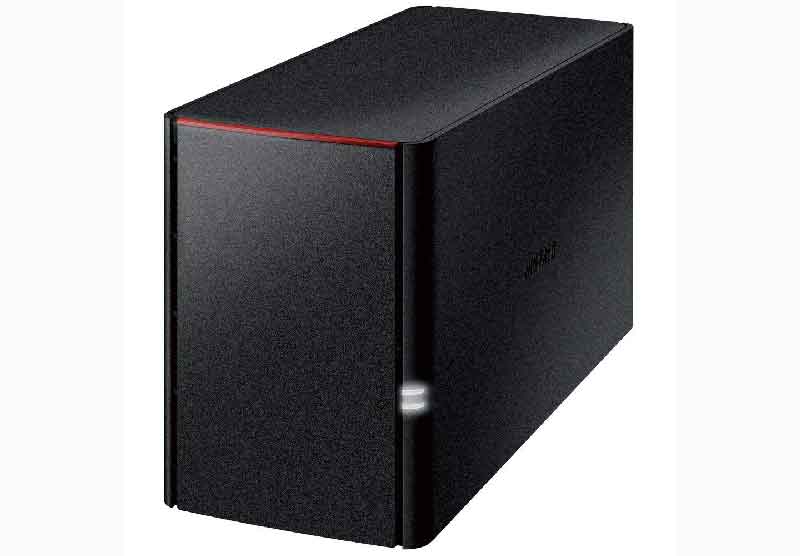 If you want to go for a high-quality Personal Cloud NAS storage device, Buffalo LinkStation 220 might be your destiny. Given that it is made in Japan and it is protected by RAID 1 data protection. This NAS seems to be stronger and more solid than what you can imagine. Another thing that leaves us impressed is its 24/7 US-based Tech Support that can accommodate all your queries even in the middle of the night. You can also enjoy its 2-drive network storage packed in a very affordable tag price.
This Personal Cloud NAS storage comes with a load of features. It is especially useful most of all that you can share these features with your entire network. More so, it is perfect as a storage solution since you will be able to share everything you store in it easily over the internet as well. Use this Buffalo LinkStation device to protect the data and files important to you from day to night.
You can also use this storage as a personal NAS cloud backup for different Macs and PC computers at the same time. If you want to have uninterrupted access to massive storage, you can use LinkStation 220 to keep your data and files up and accessible anytime and anywhere in the Cloud. Users have to connect with the internet to access their files remotely or copy it using its USB 2.0 port.
One of the best features of this device is the NovaBACKUP Buffalo Edition that serves as the best backup software designed for workstations and servers. It helps from your selection of backup plan up to installing and setting up your chosen software. Aside from that, it also helps in recovering all your important files and data in unexpected cases when your drive or apps crash. It also provides prompt help from knowledgeable backup experts.
[amazon box="B00JY4QD9U" title="Buffalo LinkStation 220″ image_alt="QNAP TS-451+Buffalo LinkStation 220″ rating="3.1″ image_size="medium" description="4-bay Personal Cloud NAS Storage"]
WD My Cloud Home 3TB Personal Cloud Storage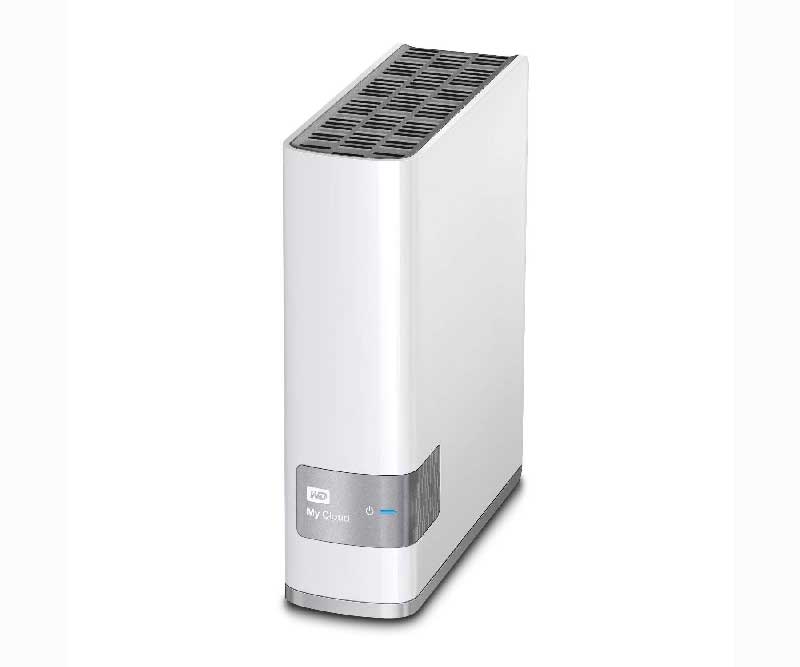 There is nothing better than having your data and files neatly organized in one place. Moreover, your data will be safe among the clouds. The WD 3TB My Cloud Home offers plenty of space for you to keep different types of digital content secured and very accessible by connecting on the internet.
While the My Cloud Home comprises great similarity to My Book Live. It has a single feature that makes it unique. My Cloud Home sports a USB 3.0 port which allows a digital camera to directly transfer files to this personal NAS cloud backup. Other than the ease of creating a backup. This feature also allows for offline file transfer. Therefore, enabling you to free up space on your digital camera without the need of transferring it on your phone or computer.
Aside from that, WD also has a wide range of iOS and Android applications that are available for My Cloud Home users. You just need to install these apps either on your tablets or mobile handsets so you can easily send your media contents on your My Cloud personal cloud NAS storage through the internet. Utilizing this NAS is actually just a matter of plug and play. It also delivers a satisfying performance especially in terms of the file transfer.
This NAS is capable of reading 10GB file contents as fast as 29.9 MBps. On the other hand, it has a writing capability of 21.4 MBps. The services it offers include an onboard DLNA server and it supports iTunes too. This means you can utilize this NAs to stream your favorites using different entertainment systems. These have to support iTunes and DLNA as well. This includes network-capable AV receivers, smart TVs, along with media streaming devices such as WD TV Live of Western Digital or Roku.
[amazon box="B00EVVGAC6″ title=" WD My Cloud Home " image_alt=" WD My Cloud Home " rating="3.4″ image_size="medium" description="Single Drive 3TB Personal Cloud NAS Storage"]
Zyxel NAS540 Personal Cloud Storage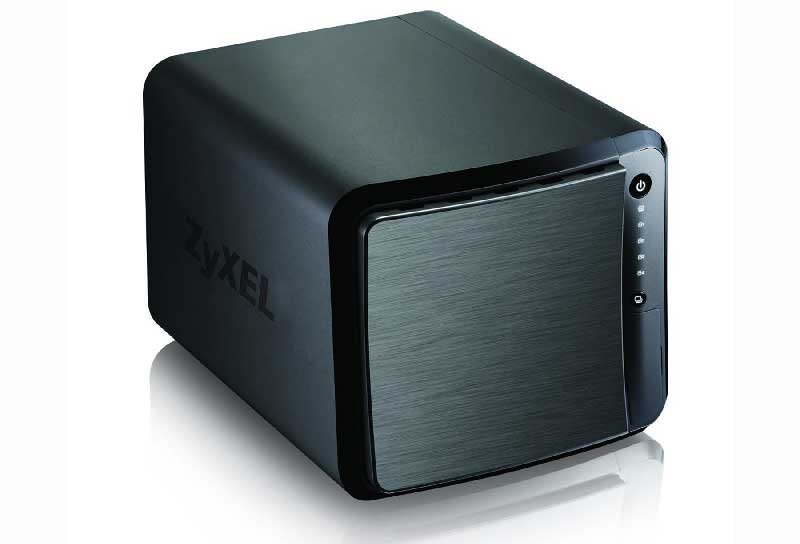 This is our first time in Digitogy to review a Zyxel NAS. So it is quite interesting that we chose Zyxel NAS540 which is a personal cloud NAS storage device. This unit comes with 4 drive slots which support four 5.5-inch SATA II or 2.5-inch SATA II hard disks providing at most 24TB of storage capacity.
Speaking about drives, this personal cloud NAS storage supports hot-swappable HDD. Moreover, it is frequently bought with Western Digital RED 4TB NAS hard disk drives with a very reasonable price. Knowing that it supports a full capacity RAID. You will feel great peace of mind because your data are safe and secure. With this type of security, you will never experience losing important data again.
More so, the RAID configuration it supports is RAID 1, 6, 5, or 10. These shields your data from hard disk failures. Going beyond drives, its Web GUI is very convenient, simple, and easy to use as well. Moreover, Zyxel's personal cloud NAS OS will make you love how intelligent its desktop is that enables you to view the storage health status of your network along with the fan speed and utilization of your CPU.
Zyxel NAS540 is a simple and useful NAS because it provides applications that support seamless multimedia streaming and management. You can check out how handy ZyxelCloud app is especially when accessing files using different mobile devices. It also allows smooth sync between your personal cloud and mobile devices using popular cloud services such as ownCloud, Memopal, and Google Drive.
[amazon box="B01BBXMEMQ" title="Zyxel NAS540 " image_alt="Zyxel NAS540″ rating="3.6″ image_size="medium" description="2-bay Personal Cloud NAS Storage"]
Final Verdict
This particular NAS category is useful for both home users. It is also ideal for small offices, professionals, as well as small businesses needing a reliable and massive storage solution for their needs. For me, Buffalo LinkStation 220 is most ideal for home users since it also offers a built-in Bit Torrent where you can download multimedia content easier, faster, and more convenient. On the other hand, WD My Cloud Home has multimedia capabilities as well that is useful for professional creative. But if you want a larger storage capacity, better opt for Zyxel NAS540.